Explore photography's history with these rare cameras
New exhibition celebrates the technological advances of the camera.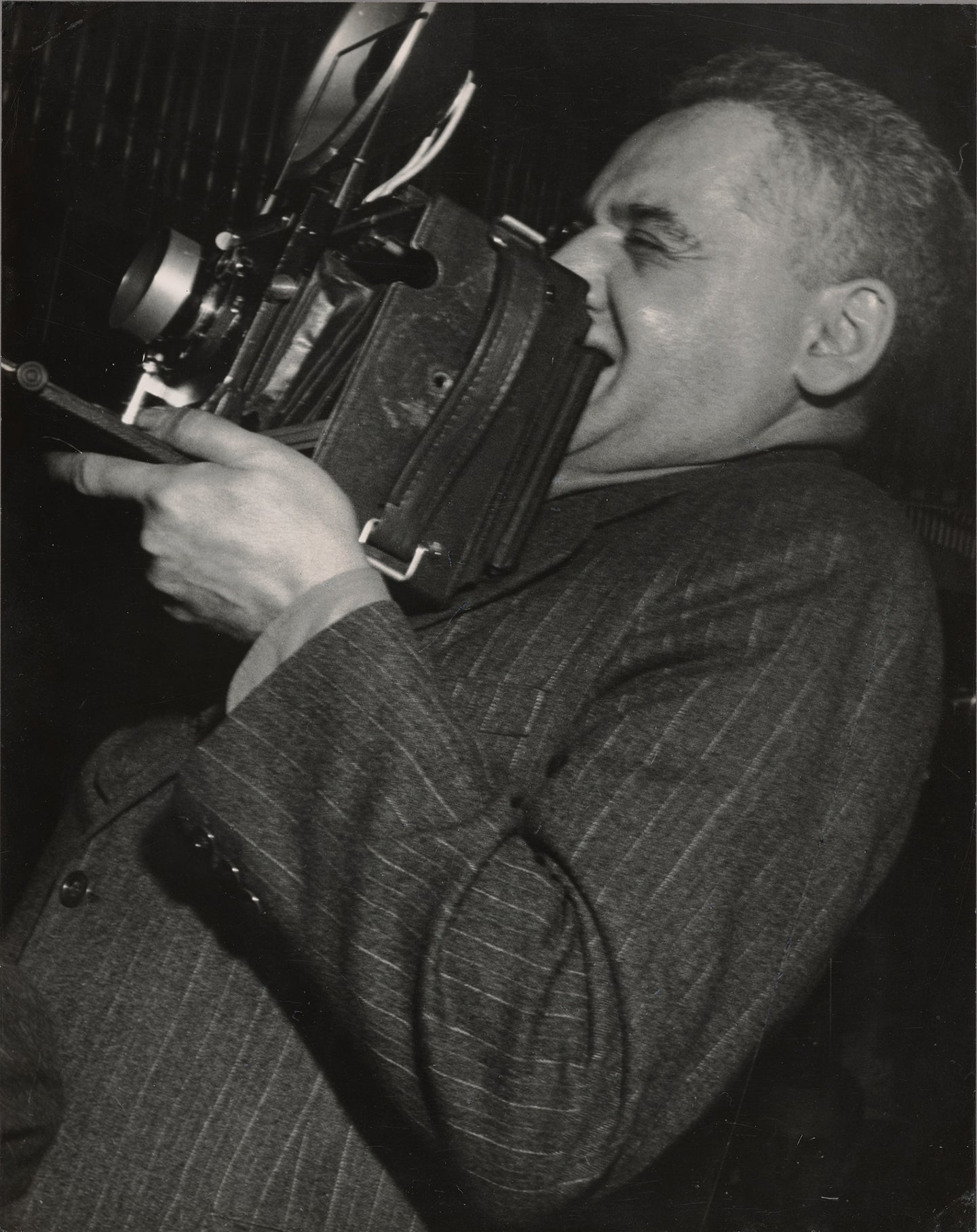 It's easy to take camera technology for granted in a time when everyone walks around with a computational photography machine in their pocket, but camera design has come a long way since the camera obscura and Nicéphore Niépce's early experimentations with silver chloride coated paper in 1860. In Focus: The Camera, which is currently on view at The Getty, takes an in-depth look at some of these technological advancements with a selection of twenty cameras that span the 1800s to the mid '90s. The cameras are presented alongside self-portraits made by photographers and images made of photographers at work.
"I wanted to remind our visitors about the people behind the cameras," says curator Paul Martineau, associate curator at the Getty Museum, "Those who made use of this continually evolving technology to create artworks of great sophistication or to record history as it was unfolding before the lens."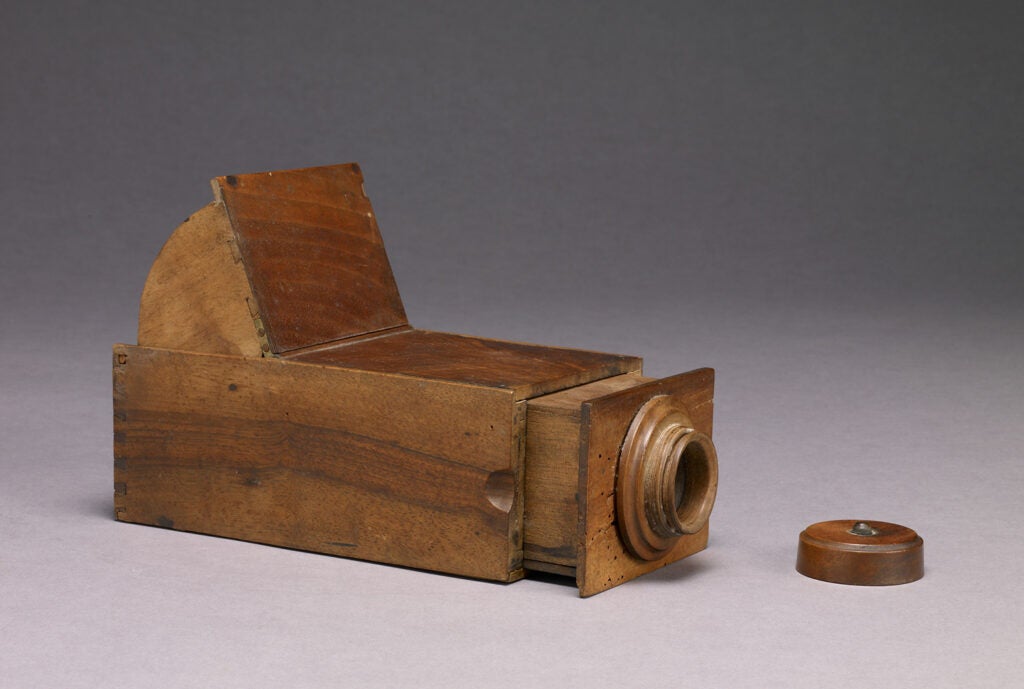 The oldest camera on view in In Focus: The Camera is a Camera Obscura from the early 1800. The most recent included in the exhibition is an Apple Quick Take 100 from 1994, one of the very first mass-marketed digital cameras. Daguerreotype cameras, a stereo camera, and a miniature spy camera are also some of the rare pieces of technology on display. Of the 20 cameras on display, Martineau says that one of his favorites is the Semmendinger mammoth plate camera from the late 1800s.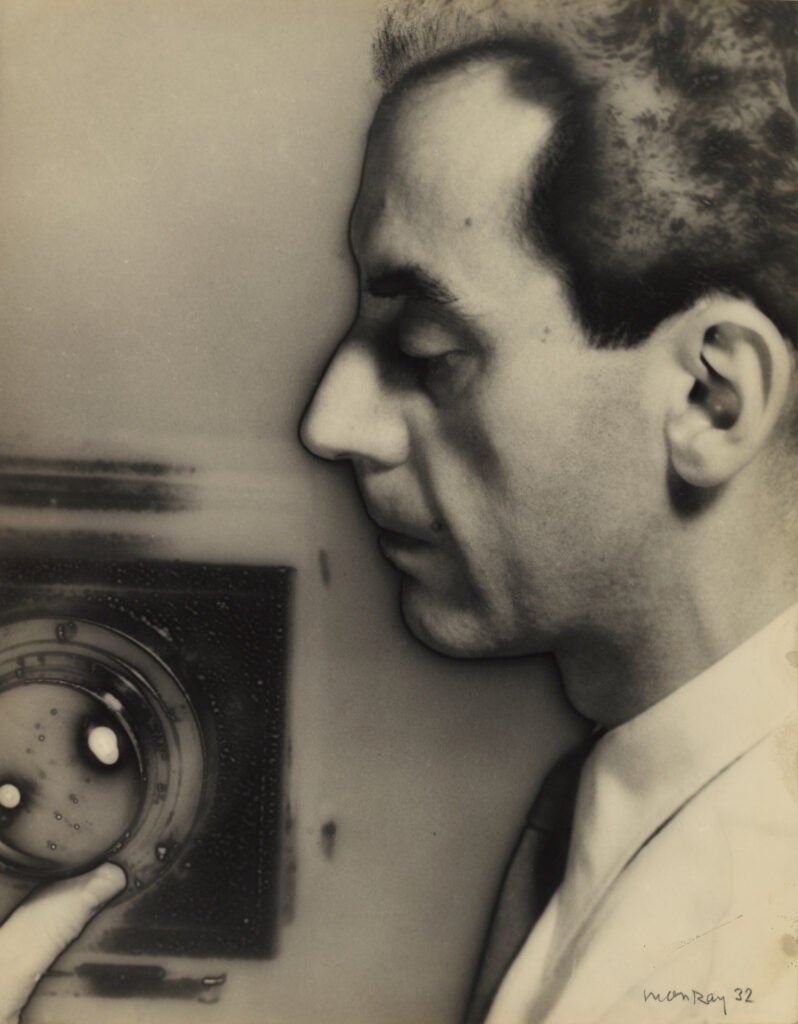 "It is big and beautiful," he says. "I set it on a pedestal in the middle of the gallery and trained its lens on the entrance. That way, people would feel as though they were a camera subject, so to speak, as they came in."
In Focus: The Camera is on view at The Getty in Los Angeles through Jan. 5, 2020.