This photography themed puzzle has 51,300 pieces and costs as much as a new camera lens
Kodak has released the world's largest puzzle.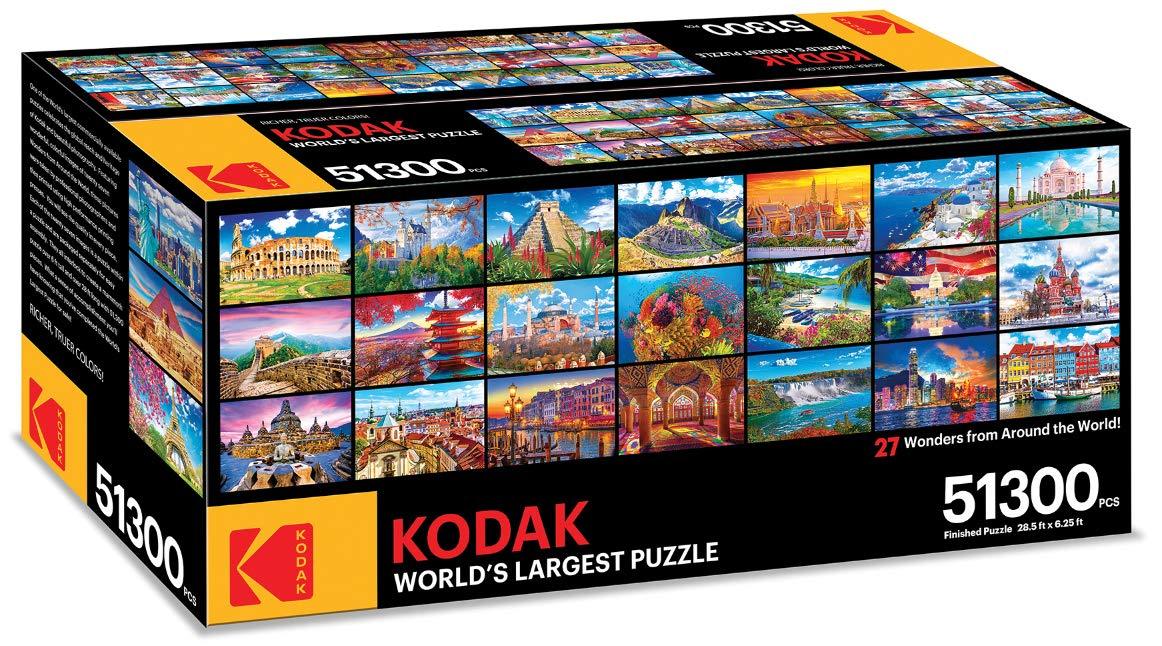 This week the world celebrated National Puzzle Day—a holiday we literally had no idea existed until our friends at PopSci wrote about the best science themed puzzles to occupy your time.
If you love photography, nature, have a lot of time to kill, and a lot of money to burn you might be interested in this 51,300 piece puzzle from Kodak that features 27 wonders from around the world. Yes, you read that correctly, this Kodak puzzle has 51,300 pieces.
The thing weighs nearly 47 pounds and when it's completed will be 28.5 x6.25 feet, so you will need a large surface to work on it and eventually display it. It also costs a whopping $564. We're guessing if you have that kind of money to spend on a jigsaw puzzle you probably are living in a place with plenty of space to work on the thing.
If you are ready to bury your head in the sand for the rest of 2019, this might just be the puzzle for you.