Everything you need to photo edit like a pro
A photo editing starter kit.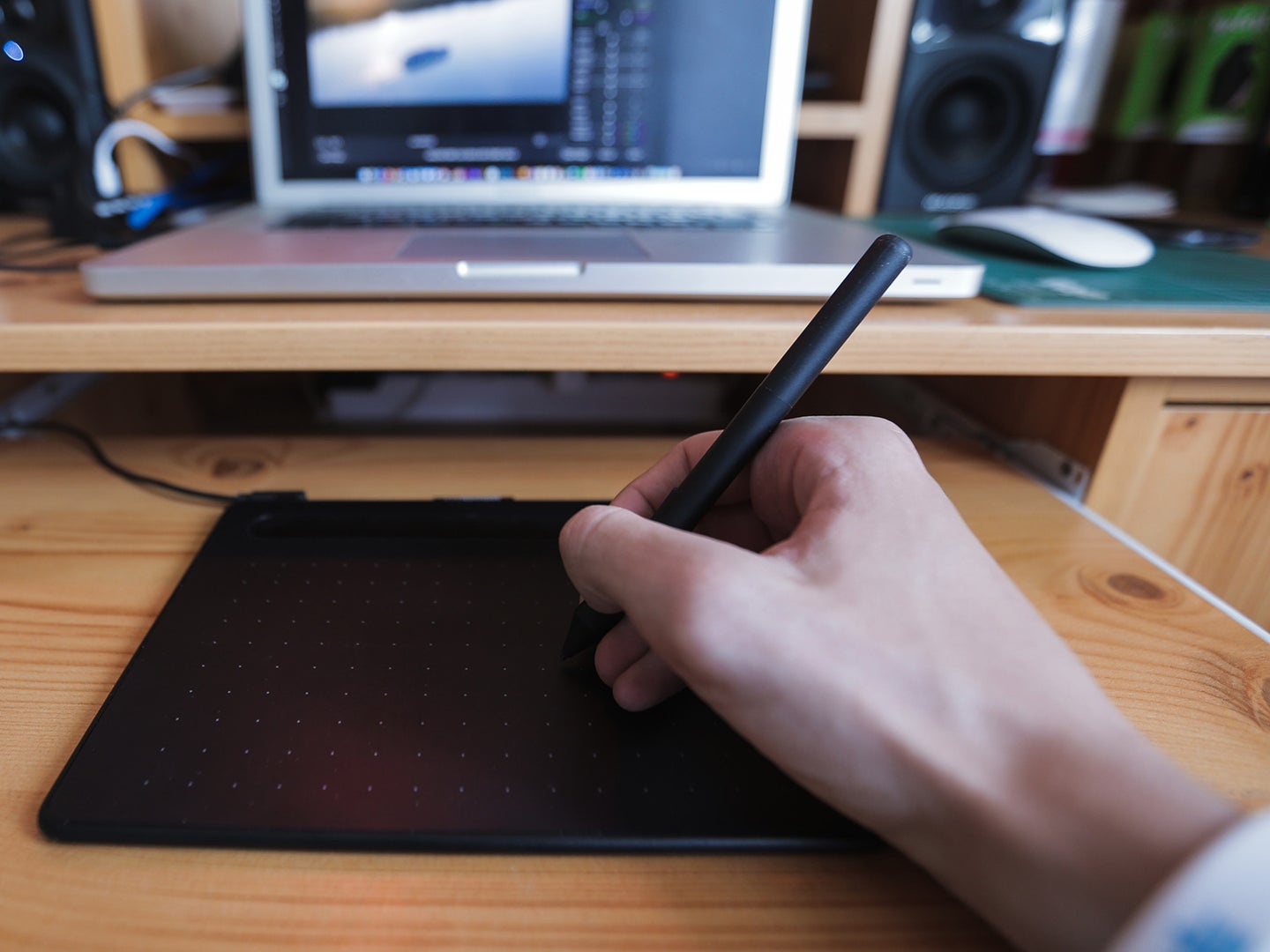 There are a few things you need if you want to get serious about photo editing. We've put together a starter kit—from monitors for photo editing to cloud storage. that will make sure you have all of your bases covered when it's time to dig into those RAW files.
BenQ SW2700PT Monitor
The BenQ SW2700PT is one of the most popular and affordable photo editing monitors on the market. This 2K monitor sacrifices a little resolution over 4K competitors, but it delivers where it counts. The BenQ SW2700PT features a 10-bit panel with 99% Adobe RGB coverage, a hotkey puck that lets you switch between preset display modes, a built-in SD card reader, and factory calibration out of the box—they even throw in a monitor hood.
Wacom Intuos Pro (Medium)
You almost never see professional photographers editing their images with a mouse, because a good pen tablet delivers a level of control that no mouse can match. The Wacom Intuos Pro is our pick for a pen tablet that will keep you editing professionally for years to come. The tablet supports multi-touch gestures, features several programmable express keys and a radial wheel, and the battery-free Wacom Pro Pen 2 offers an astounding 8,192 levels of pressure sensitivity.
The Wacom Intuos Pro is available in Small, Medium and Large variants, but we recommend the Medium size so you have enough room to work.
X-Rite i1Display Pro
Once you own a color-accurate monitor, a calibration device like the X-Rite i1Display Pro Plus will ensure that it stays that way by measuring the display's output and adjusting the color and brightness to fit the ambient light in the room.
Creative Cloud Photography Plan
Proper photo editing software is a must, and Adobe is the company to beat. With the Creative Cloud Photography Plan, you get access to Adobe Lightroom CC, Adobe Photoshop CC and 1TB of cloud storage. That's everything you need to organize and edit your RAW images or try your hand at more extreme retouching.
Steelcase Gesture Chair
Don't underestimate the benefits of a great office chair. If you're going to be spending hours editing photos on the computer, you'll want to do it from a chair that will take good care of your back. There are many options to choose from, but our pick is the Steelcase Gesture Chair. Often cited as a more affordable alternative to the Herman Miller Embody Chair, the Steelcase Gesture Chair offers the same standard of quality for much cheaper.