eBay Watch: The very last Leica M3 ever made is on sale for $550,000
It's in pristine condition and has never been used.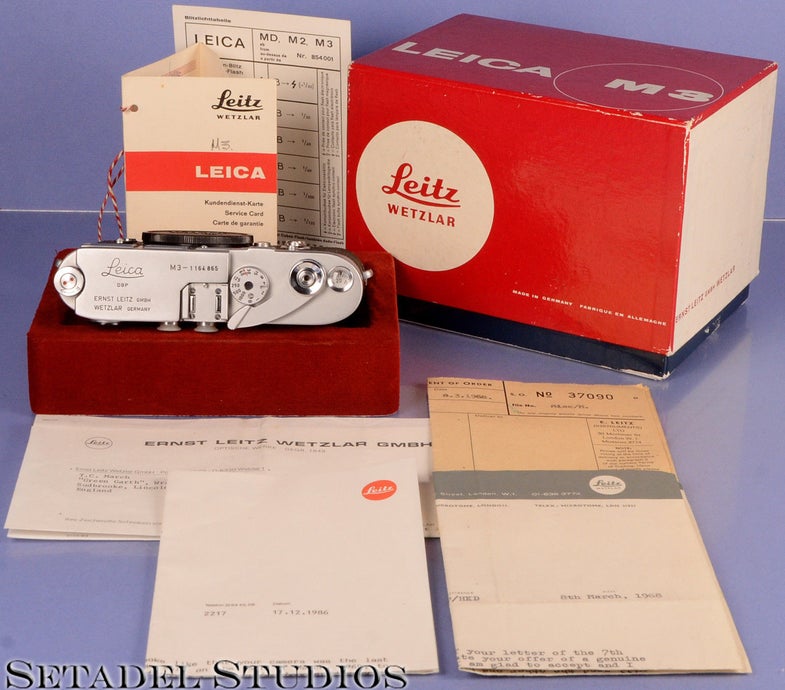 We may earn revenue from the products available on this page and participate in affiliate programs. Learn more ›

A vintage camera in pristine working condition is a rare find, but this Leica M3 currently on eBay might take the cake as the unicorn of cameras. Although that $550,000 price tag might seem crazy, this M3 is reportedly the very last one made, has never been used and has all of the original accessories and an untouched L seal that it would have been shipped with. The camera is in the exact condition that it was when it left the factory in 1966.

Finding a brand new camera from the mid-60s is pretty wild, but the fact that this is an iconic Leica M3 makes this one really special. The Leica M3 was the very first Leica rangefinder to utilize a bayonet mount for fast lens changing—before that Leicas had screw-mount cameras. It was also the first camera that has a combination of viewfinder and rangefinder into a single viewfinder. The M3 also introduced the rapid film advance lever, an automated film counter, automatic flash sync and a hinged back door plate for film loading. The cameras were produced from 1954-1966 and sold around 220,000 units in that time. Many of them are still in action today.
Related: The Leica D-Lux 7 is a high performance compact with a fast zoom lens

This particular camera also comes with all of the original documentation from Leica, a special order letter to the original owner and a receipt confirming the order in 1968. It's a pretty special piece of camera history. So, who wants to chip in for it?