Drone footage captures extensive fire damage at Notre Dame Cathedral
500 firefighters battled the blaze for hours on Monday evening.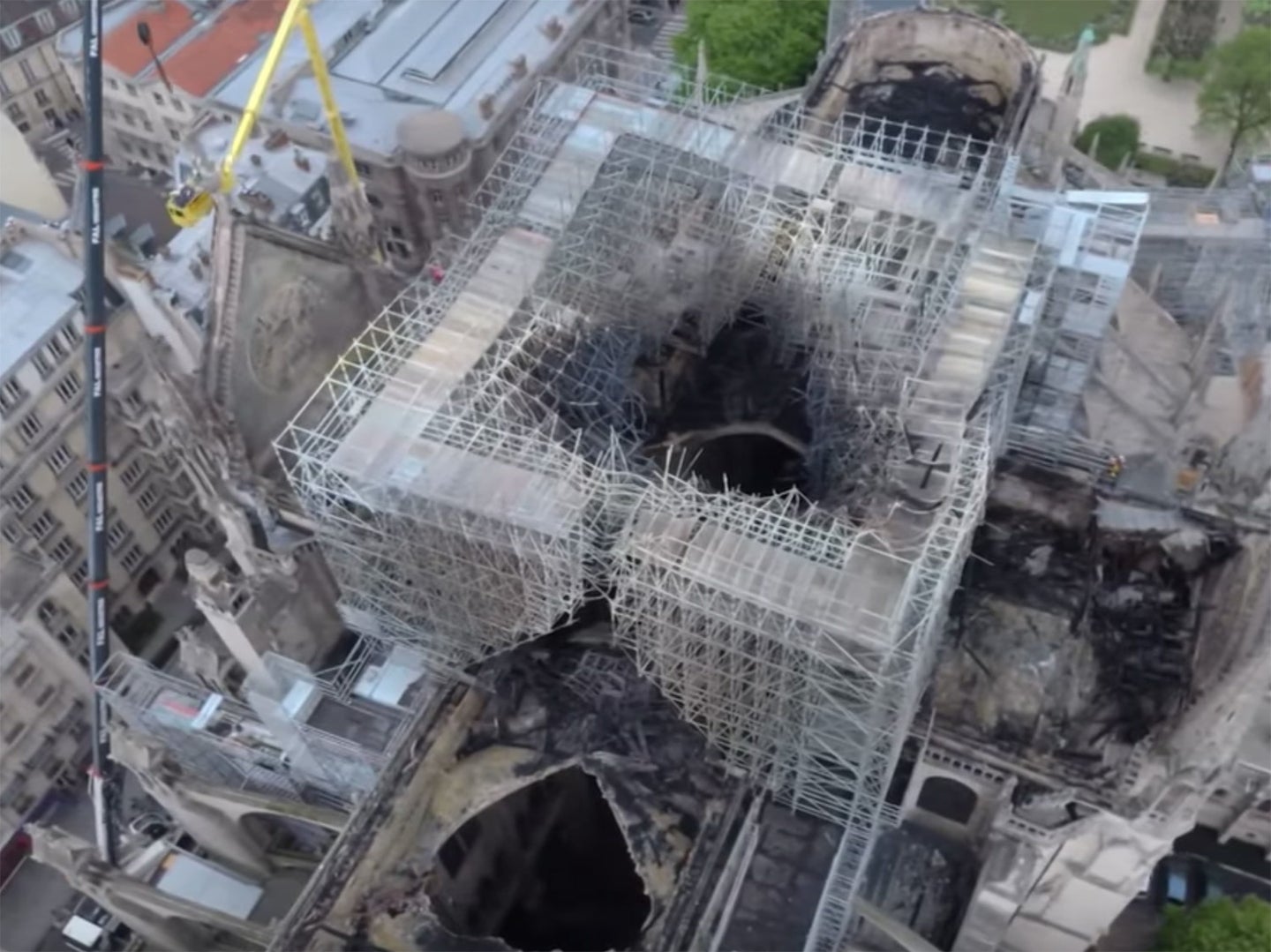 Newly released drone footage filmed by Ruptly shows the extensive damage to the roof of Notre Dame Cathedral in Paris after a fire broke out in the historic site on Monday evening. The fire started around 6:30 p.m. inside Notre-Dame's attic, nicknamed The Forest, for the 1,300 crisscrossing wooden beams that it was constructed from. In approximately an hour the fire had spread through the attic, toppled the iconic 300-foot spire and began spreading across the roof.
The drone footage above shows the devastating results of the fire.
"These cathedrals and houses of worship are built to burn. If they weren't houses of worship, they'd be condemned," Vincent Dunn, a fire consultant and former New York City fire chief, told The New York Times.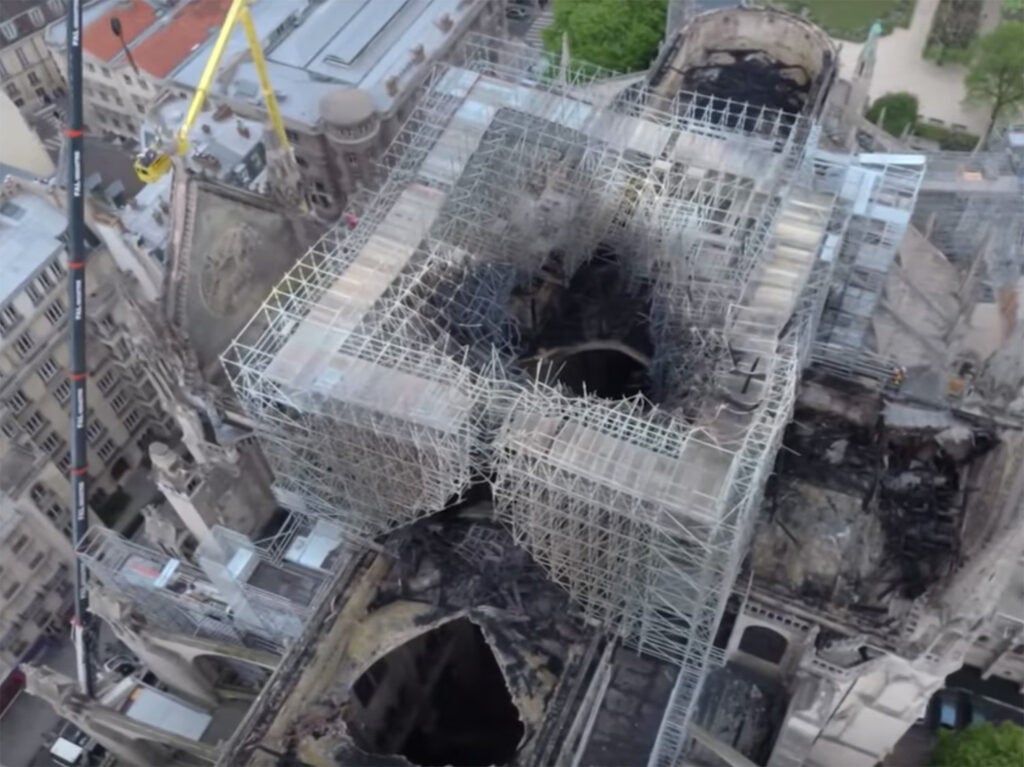 It took approximately 500 firefighters and over four hours to get the massive blaze under control. According to Gabriel Plus, a fire brigade spokesman, a DJI Mavic Pro and a Matrice M210 were crucial in getting the fire under control. "The drones allowed us to correctly use what we had at our disposal," Plus said.
RELATED: Hurricanes destroy beachside homes, but not this one
Police are saying that the fire was accidental and likely caused by the ongoing renovations at the Cathedral.