Dream Assignment: Annie Leibovitz Photographs The Cast of the New Star Wars
How would you shoot the cast of the new Star Wars?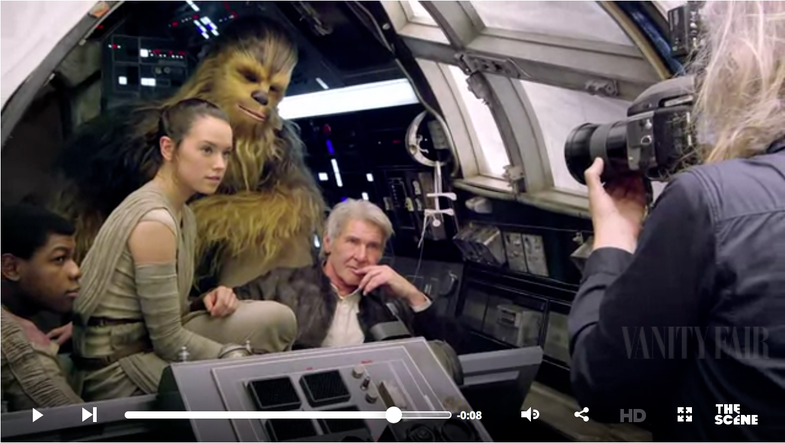 By now, it's not a surprise when Annie Leibovitz shoots an amazing assignment. We recently found her shooting with the cast of Game of Thrones, and now she has been shooting portraits on-set with the cast of the new Star Wars movies for Vanity Fair.
The new issue of Vanity Fair comes out this week when many fans of the franchise are celebrating May 4th, which is otherwise said as "May the Fourth (be with with you)."
As with most of these behind-the-scenes videos for mainstream magazine shoots, there's not a lot of actual photography information to be gained, but there are a few looks at Annie doing what she does.
She really seems to love shooting with that big octobox for environmental portraits. Shooting the actress as she sits in what looks like a motion capture setup is also pretty fascinating. It's interesting to shoot photos of a setup used for insanely complex image capture.
I actually like the final cover shot quite a bit, though the digital addition of that little robot in the background isn't exactly subtle.
What do you think of the shoot? Would you take on such a high-profile and high-pressure assignment?
http://player.cnevids.com/embed/553fe84561646d07fc060000/51cc9fb8bb8f55bdfb000005/