The DJI x Line Friends Spark Drone collab is adorable
Put a bear on it.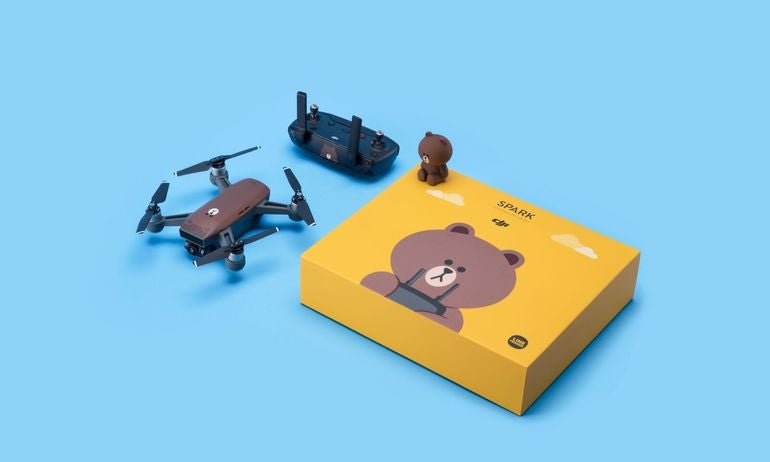 DJI has partnered with Line Friends to release a version of the Spark Drone that features an adorable bear called Brown riding on its back.
For those unfamiliar with Line Friends, they are characters based on stickers found in the Japanese messaging app Line. Brown is one of the app's most popular stickers.
The cuteness doesn't end with the drone though. The controller features an additional image of Brown on the faceplate and it comes packaged in a custom box printed with Brown holding a DJI controller. Other than the custom paint job, the Spark's specs are identical to the original model that featured no cute animal friends. It's a mini drone that can shoot 12-megapixel photos, 1080p video that is stabilized by a two-axis mechanical gimbal and can be controlled by hand gestures. It will retail for $399 USD.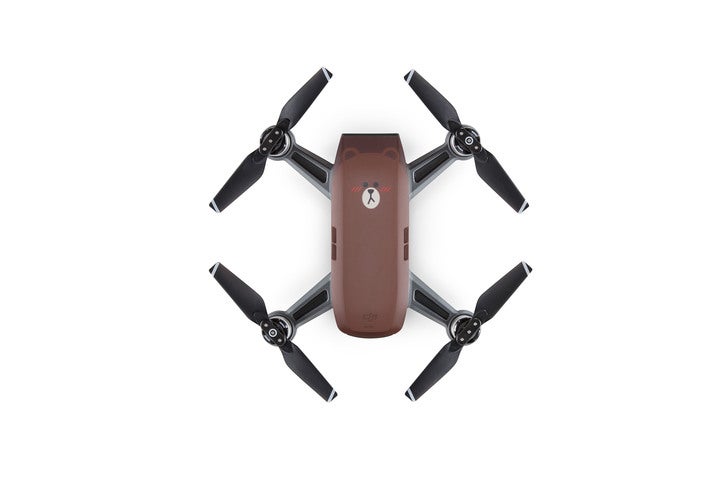 While this collaboration might seem odd, slapping a cartoon bear on the back of this tiny drone is certainly a way to appeal to new consumers—especially anyone US based who is into Kawaii—a Japanese counterculture of people who are essentially interested in cute things. The character company does seem to have an interest in expanding into US markets—Line Friends opened a flagship store in Times Square last summer and have done recent collaborations companies like Uniqlo, Vans and Converse.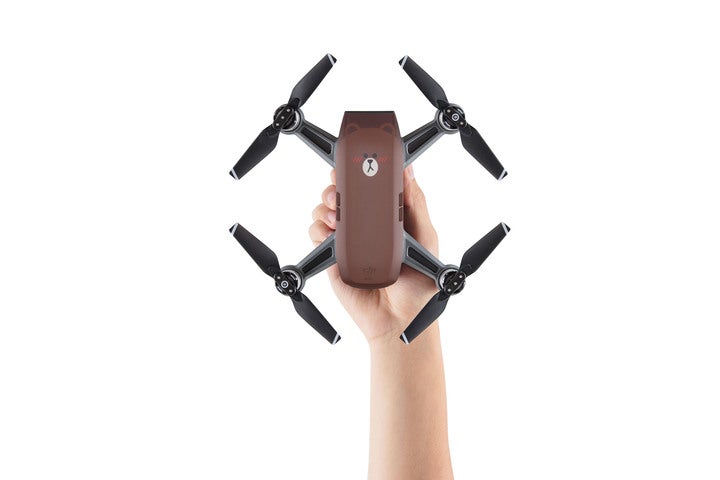 It's also worth noting that the lower-end of the drone market is the one segment that DJI isn't absolutely dominating. The introduction of this adorable Brown branded Spark Drone seems to indicate that the company wants to make drones that appeal to people outside of photographers and videographers.
Right now it appears that Brown is the only character from Line Friends getting a drone, but if this collaboration goes well who knows what other characters might end up on a DJI product.