15 incredible photos taken by the Rosetta spacecraft
You can browse more than 100,000 images from space. Here are our favorite shots.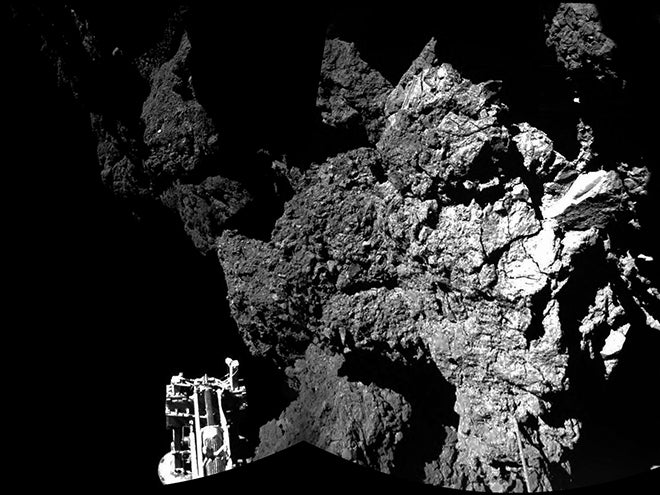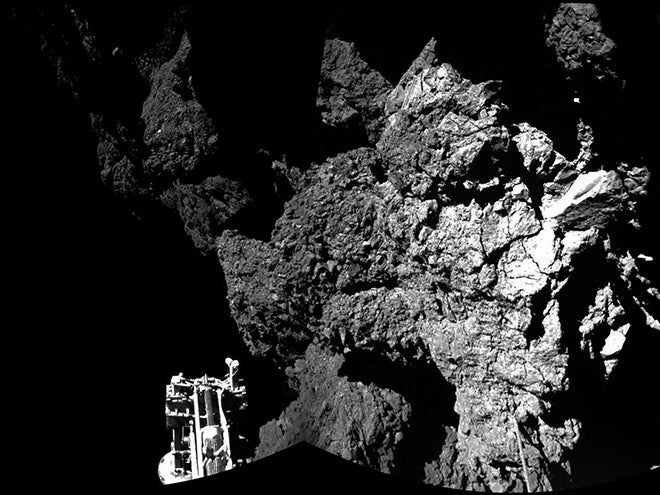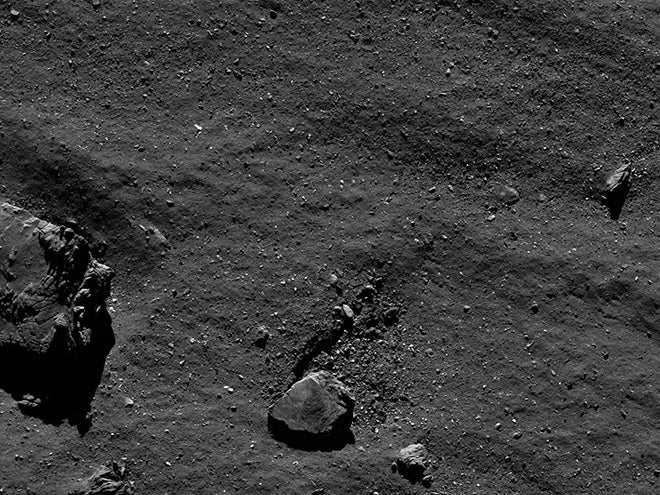 The European Space Agency uploaded the final images from the Rosetta mission to comet 67P earlier this week and the results are quite dazzling. Rosetta was the first spacecraft to orbit a comet and over the course of its 12 year mission, the craft captured nearly 100,000 images from space using both a narrow and wide angle camera.
During the final months of Rosetta's journey the spacecraft shot images from approximately a mile away from the surface of the comet—documenting previously unseen details from its surface.
"The final set of images supplements the rich treasure chest of data that the scientific community are already delving into in order to really understand this comet from all perspectives – not just from images but also from the gas, dust and plasma angle – and to explore the role of comets in general in our ideas of Solar System formation," says Matt Taylor, ESA's Rosetta project scientist. "There are certainly plenty of mysteries, and plenty still to discover.
All images from Rosetta's mission are all available for free through a Creative Commons license and are available for download through Archive Image Browser or Planetary Science Archive .
These are some of our favorite shots captured by Rosetta during its time in space.