Hands on with the Canon EOS M6 Mark II
Our first impressions and sample images from Canon's newest mirrorless offering.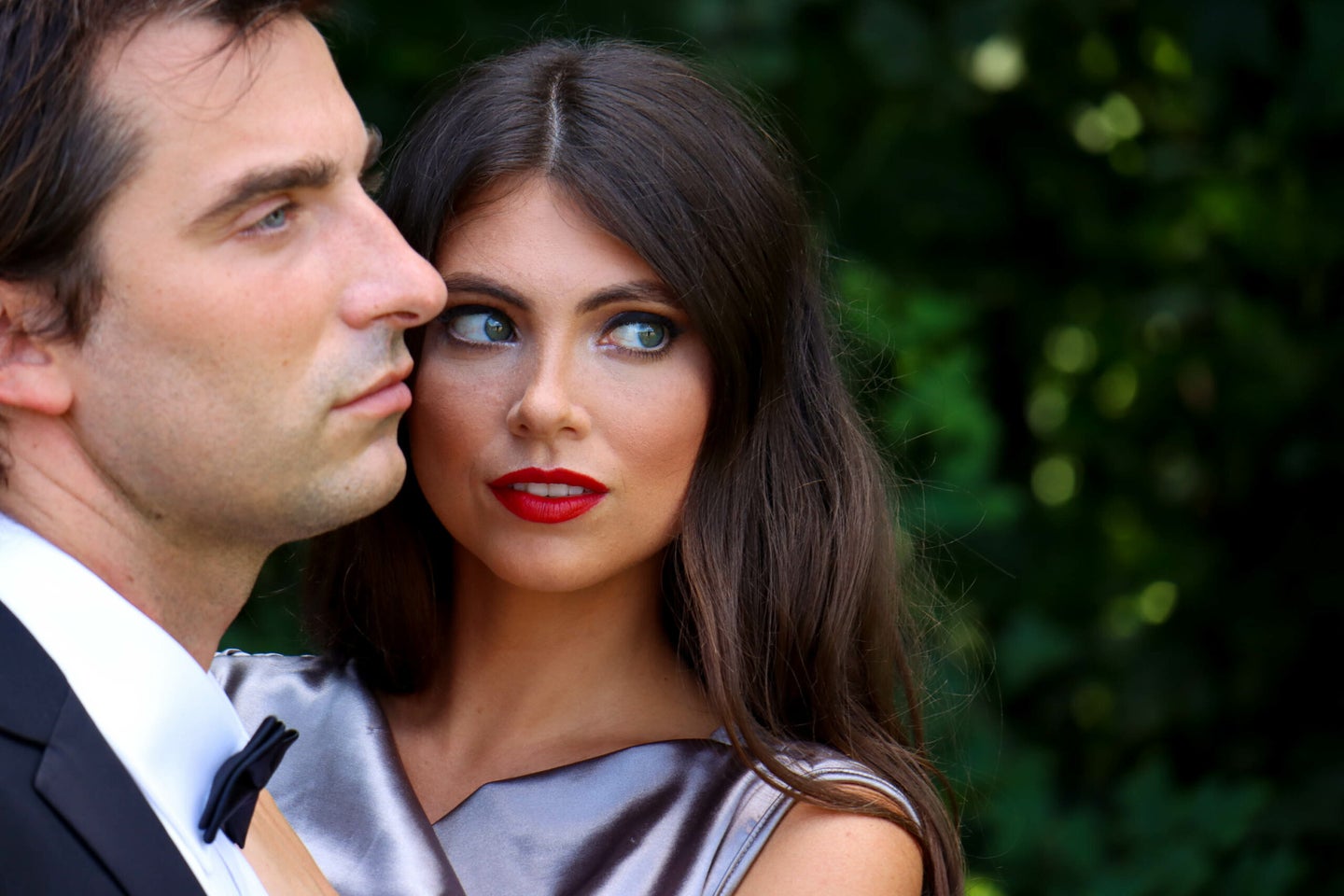 We may earn revenue from the products available on this page and participate in affiliate programs. Learn more ›
Early this morning Canon announced a ton of news, including the forthcoming EOS M6 Mark II. The new mirrorless offering features many of the same tech specs as the Canon EOS 90D DSLR, but in a package that is more compact and lightweight. Of course, the M6 Mark II also employs EVF/LCD so users can gauge exposure settings and visualize images in real time. The EOS M6 Mark II is built around a 32.5 Megapixel CMOS APS-C sensor that can capture full-res shots at up to 14fps with AF/AE Tracking. Dual Pixel CMOS autofocus provides 5,481 manually selectable AF points and Eye AF Servo, which helps track your subject's face. It can shoot 4K UHD video 30fps and 1080P at 120fps. The camera shoots 30fps RAW Burst mode, has an electronic shutter up to 1/16000 sec, and touch and drag AF with optical EVF. It's a camera that packs a surprising amount of power into its tiny body and is aimed at both entry level shooters and advanced amateurs that prefer the feel of a mirrorless camera.
We had a chance to shoot with the EOS M6 Mark II prior to its announcement. This is what we thought of it.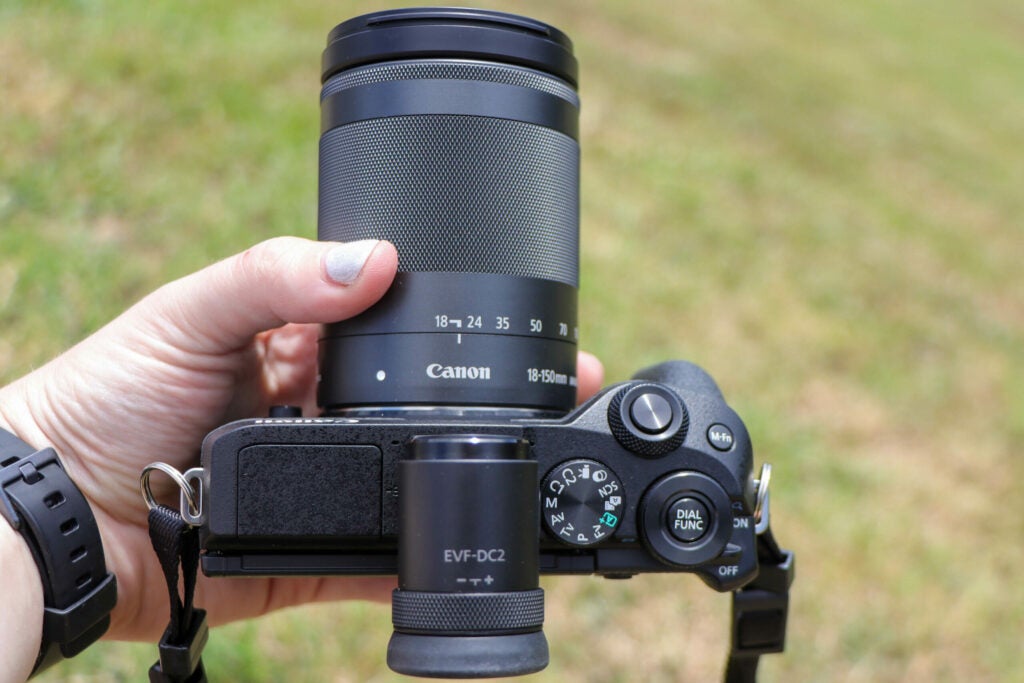 Design and feel
The EOS M6 Mark II is only 4.71 x 2.76 x 1.94 in. and weighs a mere 14.39 oz. It's a compact EF-M mount with a E-TTL II pop-up flash, a 3.0-type wide-screen that tilts up or down and an optical viewfinder that attaches through the hot shoe. For photographers accustomed to shooting through an EVF rather than an LCD, the viewfinder is going to be a game changer.
The controls on the camera are placed intuitively and the digital menu now includes Fv (Flexible AE) mode that was first found in Canon's EOS R line. Like the 90D, its drip proof and dustproof, but the weather sealing isn't so burly that you should take it out in heavy rain on a regular basis.
Although the EOS M6 Mark II is certainly compact, it's not so small that it is difficult to use. It's quite fun to shoot with and a nice option when you don't feel like lugging a DSLR around.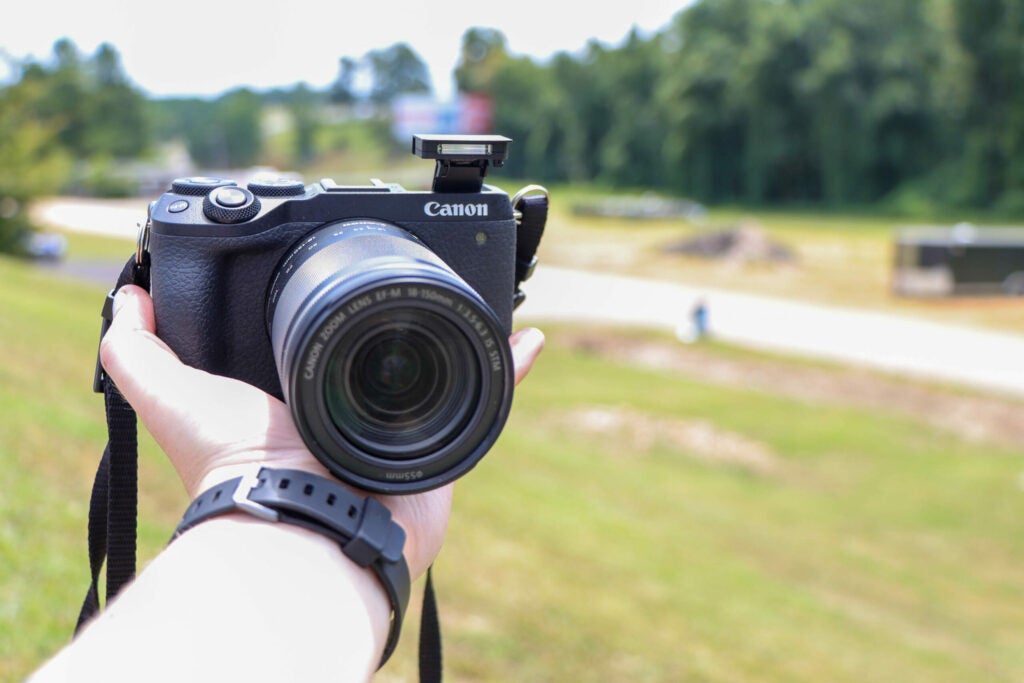 Shooting experience
The EOS M6 Mark II doesn't offer the same breadth of customizable options as the 90D, but it does have a few advantages. Its 30fps burst rate and face and eye tracking precision impressed us the most when working with the camera. While shooting portraits, the Eye AF managed to keep up with moving targets.
The EOS M6 Mark II also performed as expected while shooting race cars as they zoomed past us on the track thanks to the high-speed burst feature. We found the touch and drag features of the camera to be responsive and accurate as well.
According to Canon the camera has a built-in mobile RAW workflow and the same WiFi connectivity as the EOS 90D, unfortunately since we were using the camera prior to its announcement we weren't able to test any of these features out during our time with the EOS M6 Mark II.
This compact mirrorless camera was a lot of fun to shoot with and seems like a worthy competitor for Fujifilm's XT cameras and Sony's a6500 series. The manual control options paired with the effectiveness of the AF will make it a good option for photographers just getting started, advanced amateurs, or even as a casual camera for the pros. Ultimately the EOS M6 Mark II