Hands on with the Canon EOS 90D DSLR
Our initial thoughts and some sample images.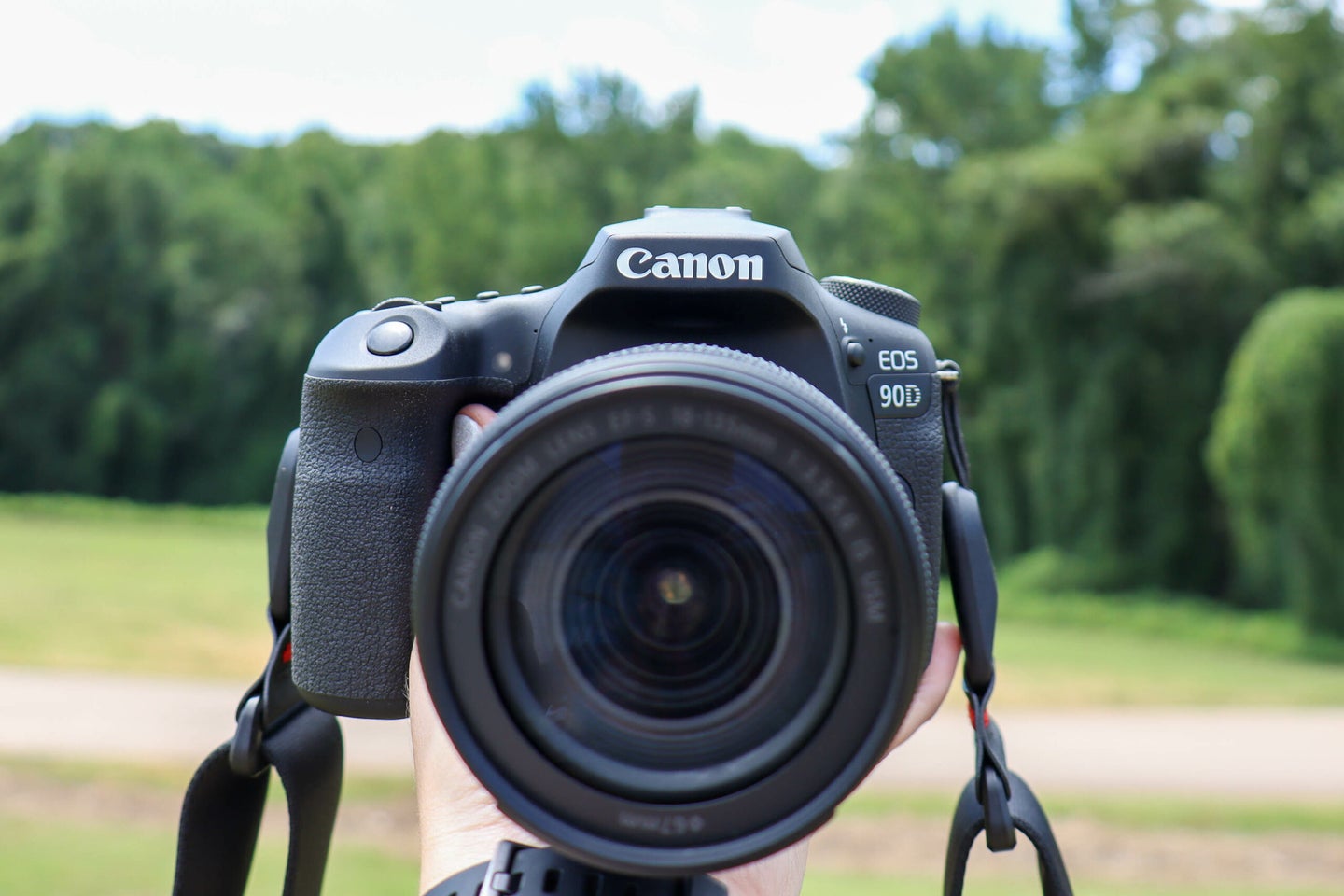 We may earn revenue from the products available on this page and participate in affiliate programs. Learn more ›
Early this morning, Canon released news about a ton of forthcoming products, among them was the Canon EOS 90D, a new EF-mount camera with a 32.5 megapixel APS-C sensor that is powered by a DIGIC 8 processor. The camera has an optical viewfinder (as you'd expect with a DSLR), enhanced dial controls, and a 45-point all cross-type autofocus system with 5,481 manually selectable AF positions in live view. ISO settings range from 100 to 25600, it is capable of shooting 10 fps, 120p/100p Full HD video, 4K video at 30p/25p, and features Dual Pixel CMOS AF. Ultimately it's a DSLR that is aimed at advanced amateur shooters, that features some of the controls found in Canon's top of the line DSLRs.
We got a chance to shoot with the new camera prior to its announcement. This is what we thought of it.

Design and feel
If you've shot with any of Canon's APS-C DSLRs before, the 90D is going to immediately feel comfortable in your hands. The camera has a dust-proof and drip-proof build and a stand-alone multi-controller. That added joystick helps mimic the experience of shooting with a higher-end DSLR from the line, while still maintaining some of the design features more common with the APS-C cameras. The 90D has a 3 inch vari-angle LCD touch screen and a pop-up flash. Integrated WiFi and Bluetooth connections allow users to connect multiple devices to multiple cameras through the Canon app without having to cancel previous pairings.

The major design changes have happened on the inside. The new camera features a revamped menu system, notably the WiFi connectivity menu gets its own page. There is also an option to send images to your smartphone as you are shooting rather than selecting one by one. There have also been updates to the AF thanks to the Dual Pixel CMOS. Face and Eye Tracking AF and Single-point Spot AF are both available in Live View shooting in the new camera. Eye AF is supported when shooting video as well.
Although there are quite a few customizable settings for the camera, it only has a single SD card, no surprise there, since it is after all a camera aimed at advanced amateurs and not top level users.

Shooting experience
During our brief time with the Canon 90D we were shooting race cars and spent a bit of time working with some models in natural light. Shooting cars at a race track obviously requires a camera that has fast AF and the ability to shoot a lot of fps without any lag time. The 90D performed exceptionally well in both regards, considering its place in the lineup. The camera did a good job grabbing onto the car, holding focus as it drifted by, and had no issues keeping up with the action.
There was nothing out of the ordinary of shooting portraits with the 90D. It did exactly what we wanted it to—we suspect that the ability to precisely select an AF point will be a welcome feature for a lot of APS-C shooters.
Unfortunately we weren't able to test out any of the upgraded WiFi features just yet, but will once the 90D launches.
Ultimately working with the camera was as we expected it to be, no quirks or surprises to be found here. This one will likely be a good option for amateur photographers looking to upgrade from a Canon Rebel or early-career pros looking for an inexpensive second body. Check out our sample images from the camera below.