Can You Tell a Photoshopped Image From a Real One?
Put your eyeballs to the test with this fun quiz from Adobe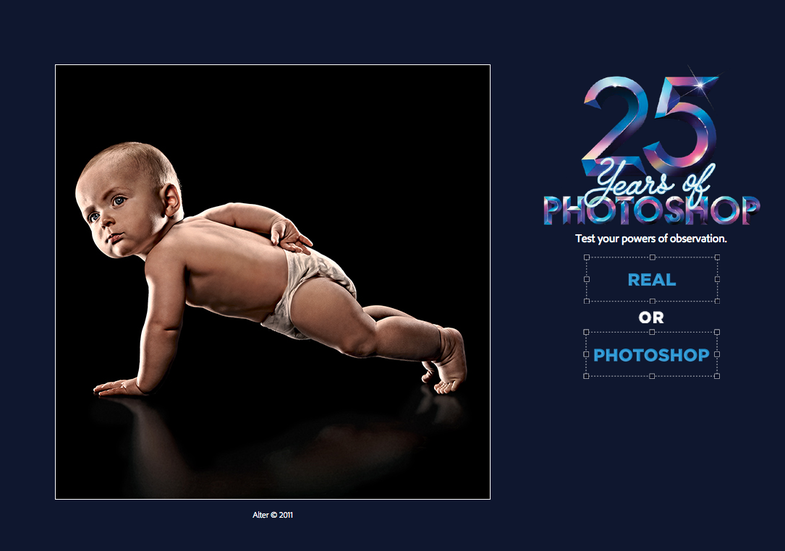 How well do you know a Photoshopped image from a real one? To celebrate 25 years of Photoshop the folks at Adobe have released a quiz that lets you test your skills of observation.
"Real or Photoshop" takes you through 25 images and simply asks you if the image in question was created in camera or created in post production—some of the shots are easy to nail, but more than a few in the line-up tricked us.
Take the quiz here and let us know how you did in the comments.