Sony Cyber-shot RX100 V Review
The Sony RX100 V is faster and slower in good ways
We may earn revenue from the products available on this page and participate in affiliate programs. Learn more ›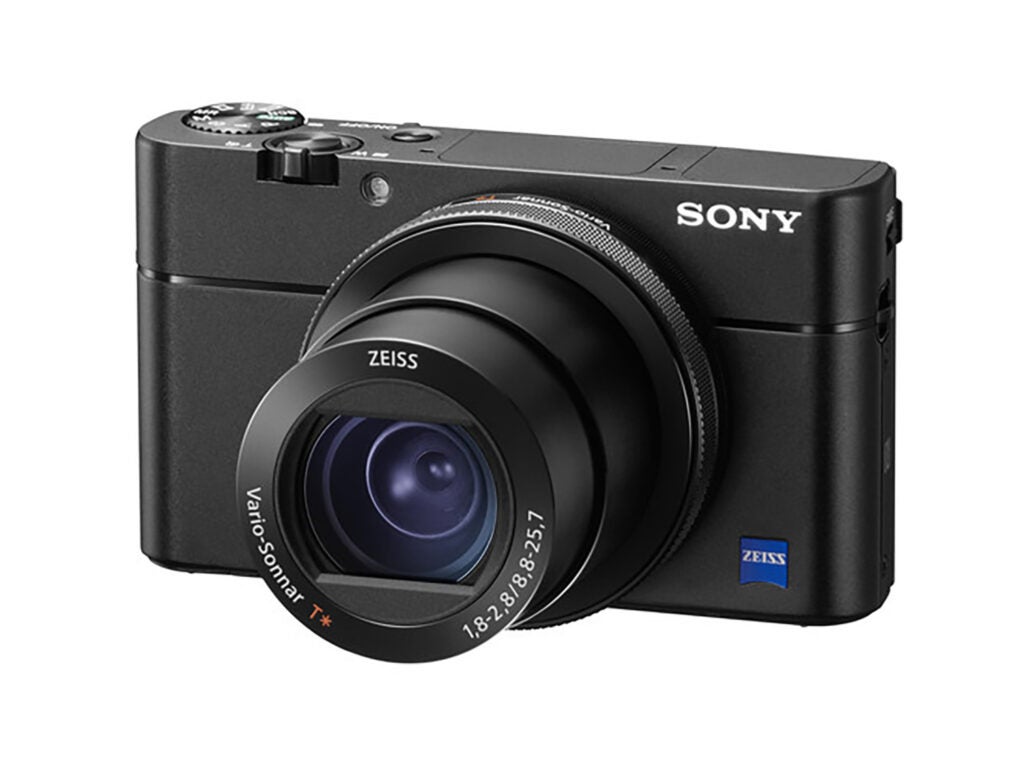 If you've been looking for a small camera to use when you don't want to lug your DSLR or ILC or you want something that will make better images than you can with your smartphone, you've probably already noticed Sony's Cyber-shot RX100 line of compacts. These advanced pocket cameras, with their 1-inch back-side illuminated CMOS sensors, have been favorites since they were first introduced in 2012.
The newest version, the RX100 V, boasts a new 315-point hybrid autofocus system and a blazing burst rate of 24 frames per second, allowing up to 150 shots, with continuous autofocus and metering. The 20.1MP camera can also capture 4K video at either 30 fps or 24 fps as well as Full HD, plus it can capture video at up to 960 fps for up to 40X slow motion. The RX100 IV could shoot that degree of slow-mo, too, but this time Sony beefed up the buffer so you can capture up to six seconds for up to four minutes of slow-motion footage in your final video.
In essence, Sony has supercharged the already great RX100 IV. The RX100 V, which sells for $998, retains its predecessor's pop-up OLED electronic viewfinder and pop-up flash along with the same overall body design, including a control ring around the lens barrel.
Naturally, we were eager to subject this premium compact to field tests and the rigors of the Popular Photography Test Lab.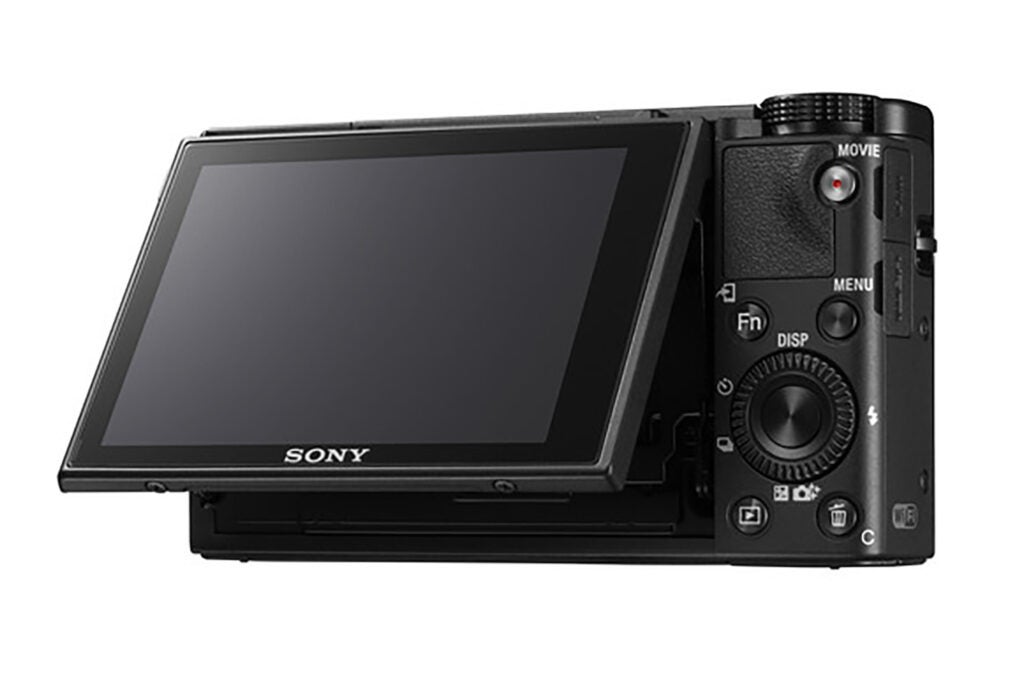 In the Test Lab
The RX100 V essentially matches its predecessor's performance when it comes to image quality. The new camera earned an Extremely High rating for overall image quality from its lowest sensitivity of ISO 80 through ISO 200. Given that there was no increase in pixel count in the Mark V and that the sensor size remains 1 inch, we can't say that we were very surprised.
Color accuracy remains a strong suit. This time Sony earned an Excellent rating with an average Delta E of 7.8. Our cutoff for top honors is an 8 in this test where, as in the noise test, lower numbers are better. And while this is a nice result to see, it's hardly unusual. Most cameras earn an Excellent rating in this test. Even at its lowest sensitivity, where little to no noise reduction should be needed, the RX100 V couldn't eke out enough resolving power for the top rating in our resolution test. Instead this Sony nabbed an Extremely High rating, capturing 2360 lines per picture height. It holds enough of that resolution to retain the Extremely High rating through ISO 400, where the camera still was able to resolve 2340 lines. From there, sensitivity rises, so resolution starts to drop off sharply. At ISO 800 it dips to 2200 lines, at ISO 3200 to 2080 lines, and at ISO 12,800—the camera's top sensitivity—it captured 1925 lines. While we haven't tested many compact cameras recently, that's a solid result for a camera with a 1-inch sensor.
Outside of a tiny bit more noise at ISO 100, the RX100 V basically matched the RX100 IV in our test of noise control. The RX100 V kept noise to a Low or better rating through ISO 200 and reached an Unacceptable rating at ISO 1600 and above. At ISO 100 it earned a Low rating, compared with its predecessor, which earned a Very Low rating here. We doubt this will make an appreciable difference to any but the most persnickety shooters.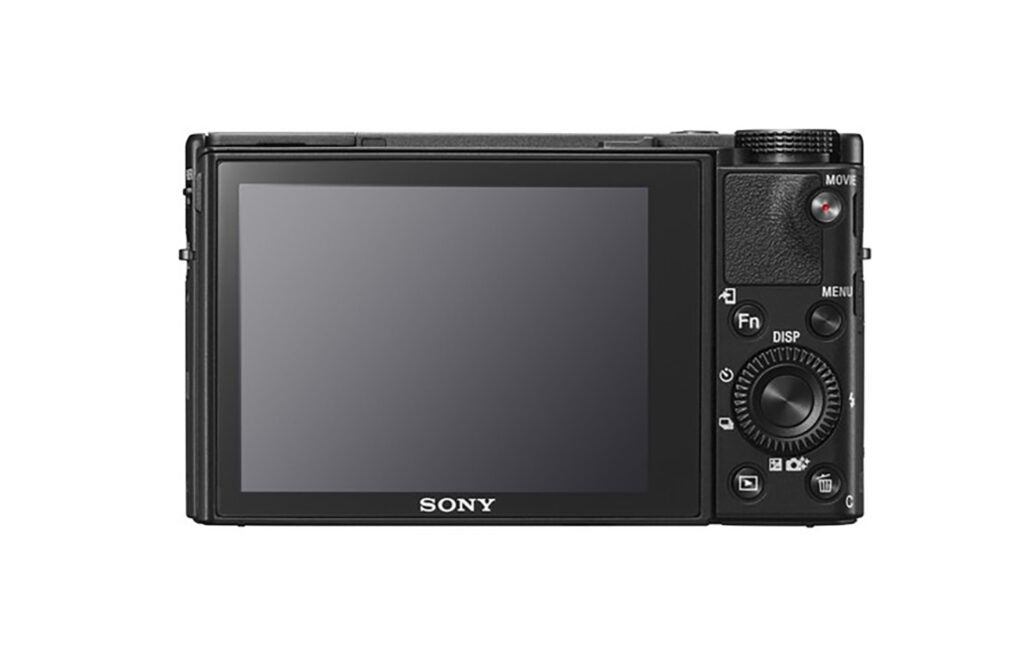 In the Field
Sony hasn't made any big changes to the overall body design. That's both good and bad. The good is that the camera remains small enough to fit in the pocket of a hooded sweatshirt, so you can take it anywhere. The bad is that there's still essentially no grip. That's partially the curse of a compact camera: It's difficult to include a grip and still have a machine you can tuck into a pocket.
The ring around the lens barrel can be used to control any of nine different functions, though we mostly used it for zoom and aperture during our field testing. You can also select zoom speed or set it to step zoom at 24mm, 28mm, 35mm, 50mm, and 70mm. (That's convenient for us, given that we always conduct our lab tests of compact cameras at the 50mm equivalent focal length when it's available.)
The new AF system is fast and quite usable in low light, even though it slows in very dim conditions, as every AF system does. Plus, for a camera of its size the RX100 V does a remarkable job of AF tracking. It kept up with relatively fast-moving objects, even at the camera's amazingly fast 24 fps burst speed.
That burst speed, by the way, is one of the more impressive things we've seen in a compact camera. At the same time, it's easy to get carried away with it. You'll want a high-capacity card, or you'll have to be very sparing in the length of your bursts. After all, a 2-second burst will capture 48 frames, and if you shoot Raw+JPEG you'll end up with 96 files on your card.
If you plan to shoot 4K footage, a large, fast card will come in handy and help you to avoid dropped frames. Unfortunately, though, the RX100 V accepts UHS-I cards but not UHS-II.
The RX100 V's high frame rate recording relies on the buffer, so a fast card won't make a huge difference with slow-motion video, since the camera records the whole clip to the buffer and then renders it out to the card in real time. That's something you should keep in mind when shooting slow-mo, because you won't be able to record again until the video you've just shot finishes rendering, and that will take up to 40 times as long as it took you to shoot.
Most of our video footage looked nice, especially when there was plenty of light available. Slow-motion footage needs a lot of light to accommodate the shutter speed required to keep up with the frame rate. The camera makes this decision for you in this mode, but you still need to remember that the shutter speed will be around 1/1000 sec in the 960 fps mode. The other thing to keep in mind is that the sensor readout is lowered when capturing at high frame rates, so while the camera outputs a 1920×1080 file, that is scaled up from a lower pixel count. In quality-priority HFR mode, the camera reads out 1824×1026 pixels at 240 fps, 1676×566 at 480 fps, or 1136×384 at 960 fps. This diminishes the quality of the video some, but the fact that the camera must boost sensitivity to achieve the necessary shutter speed likely hurts the final image quality in slow-motion movies more than the reduced pixel output does.
The Bottom Line
At nearly $1,000, Sony's Cyber-shot RX100 V is pretty pricey for a compact camera. It costs more than many people would spend on a DSLR or an ILC. But if price is not a dealbreaker for you, this little camera is definitely worth your consideration, especially if you like to shoot video and expect to use the slow-motion capabilities. If so, then it makes sense to spring for the RX100 V over the RX100 IV (which will remain in Sony's lineup for the foreseeable future).
This model's extra recording time should come in handy, but you'll probably want to weigh whether the 24-fps 20.1MP burst capture and new AF system are worth the extra hundred dollars. We tend to say yes, but it's nice that Sony has left us with options.