Kickstarter: CamCarry is a Handcrafted Leather Camera Bag
A small, versatile bag with a classic design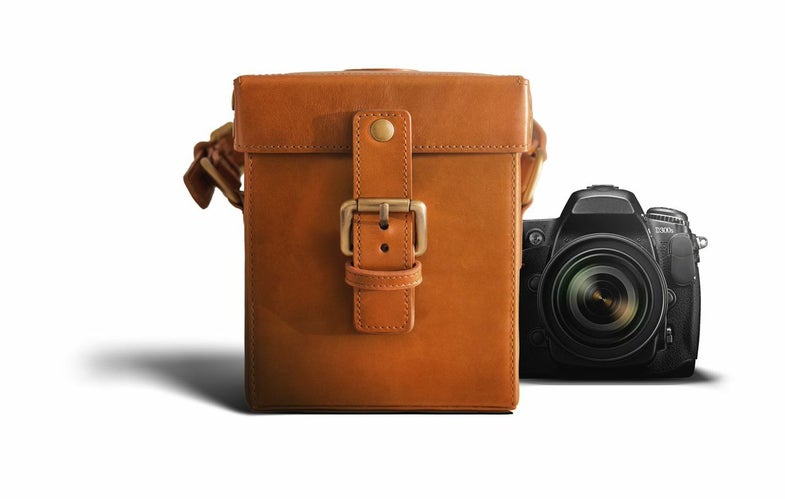 A new design from the London-based bag company Chivote is coming for your camera. The CamCarry, which launched on Kickstarter last week and has already met its funding goal, has a classic design and appears to be quite durable.
The boxy leather bag looks a bit like an oversized Rolleiflex case and can be worn over the shoulder or around your waist. The bag isn't huge—it appears to only be able to hold one DSLR—but if you travel light when you shoot, it is a classy option for your camera. Inside there is a small interior pocket and a grid of elastic bands to secure things like spare batteries or memory cards.
After the Kickstarter campaign ends the CamCarry will retail for £99 (approximately $150), but if you donate now you can pick one up for £59 (approximately $89).