The best things we saw at Spring/Break Art Show
The annual pop up art show is underway in Manhattan.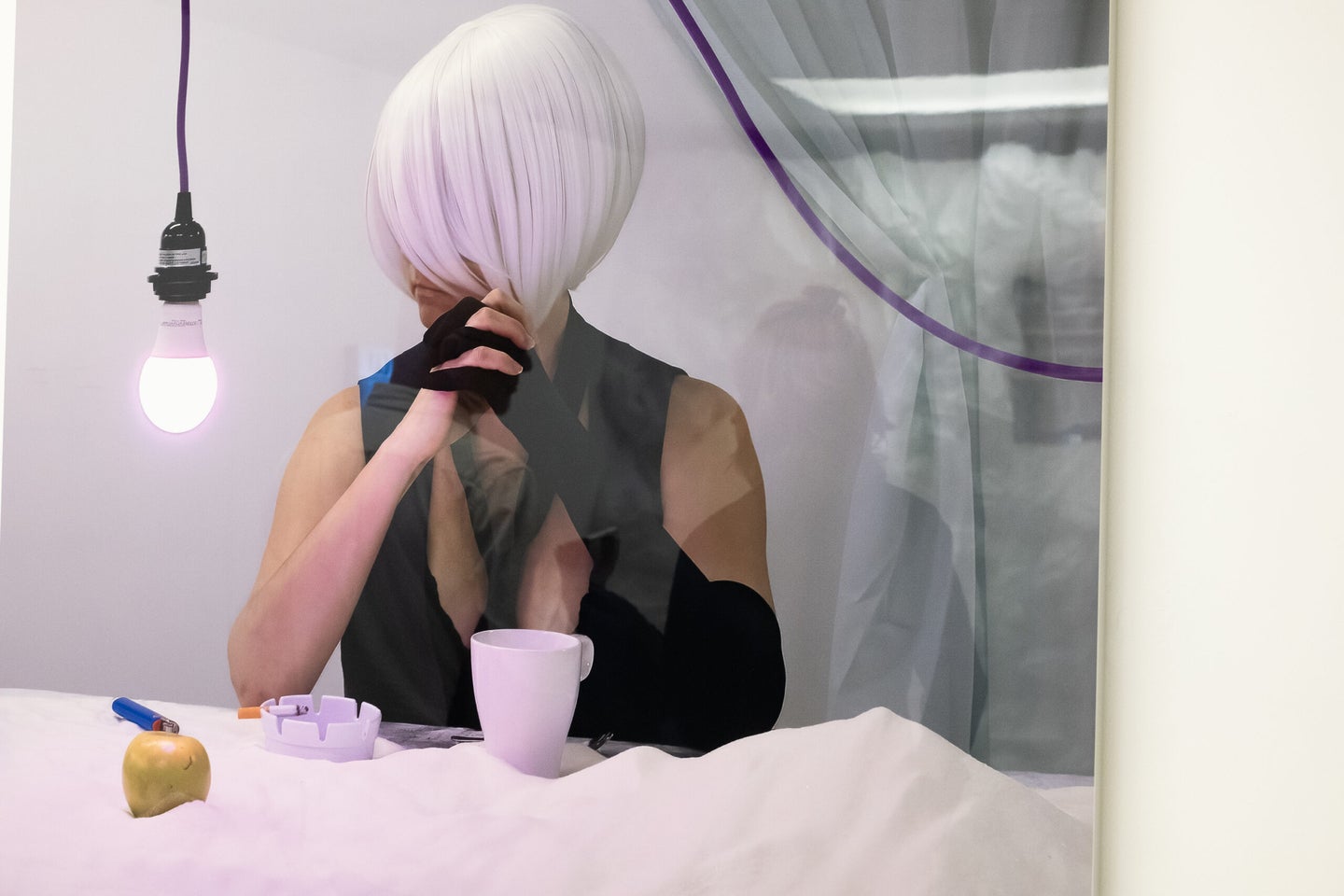 The annual Spring/Break Art Show kicked off this week for its ninth year at a new space on 625 Madison Avenue. Known for its maze-like setup, the event typically takes over old office spaces and stuffs every corner with installations spanning a variety of mediums—and many of them are highly-Instagrammable.
This year participating artists were asked to organize their exhibitions around the theme: "In Excess". The show runs through March 9 and is open from 11am – 8pm. Admission is $25. We swung by the annual show to find the best photographic exhibitions and the spaces that you'll be dying to photograph. Here's what we loved.
The Breathing Room: Sugared, Smothers, Consumed by April Marten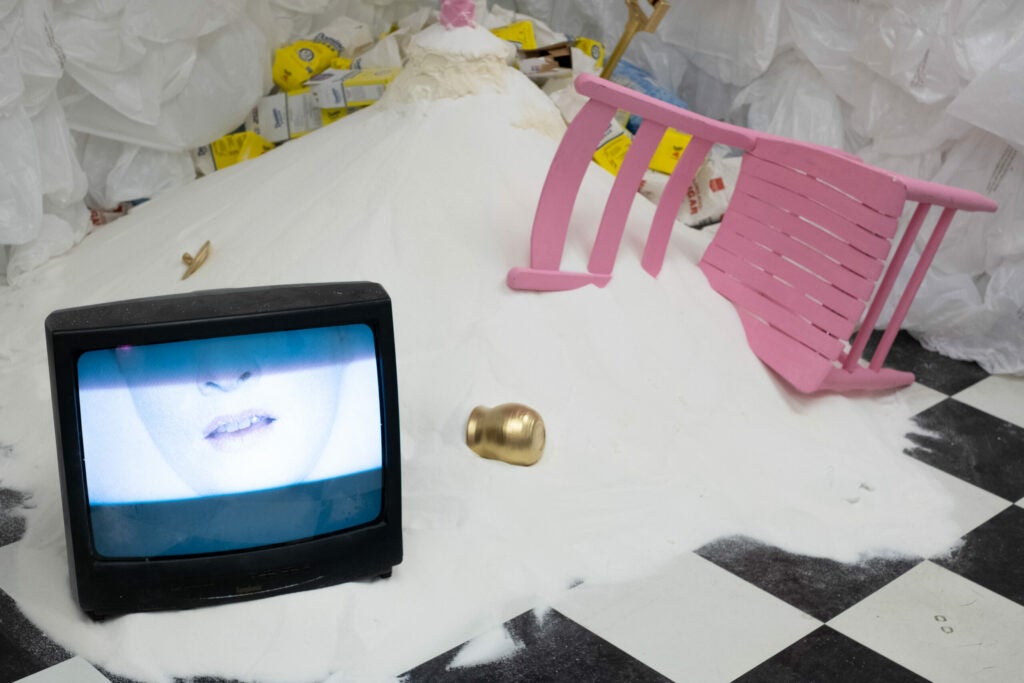 Multi-media artist April Marten has created an interactive installation that combines portraiture, video, a giant pink palm tree planted in a pile of sugar, plastic bag lined walls and mysterious bags of a pink substance called Unicorn Cocaine—which is not for human consumption. The candy colored world invites viewers into a seductive, but ultimately toxic, environment and asks them to question the unconscious consumption that they may be participating in. A portrait of a woman named Frances overlooks the scene with a large cup of coffee, a pack of cigarettes and a pile of powdery white substance. An old television on the floor loops through footage of a woman with bright pink lips attempting to communicate something through the screen. It's an intoxicating space that is hard to walk away from.
You Have Nothing to Fucking Worry About by Melissa Spitz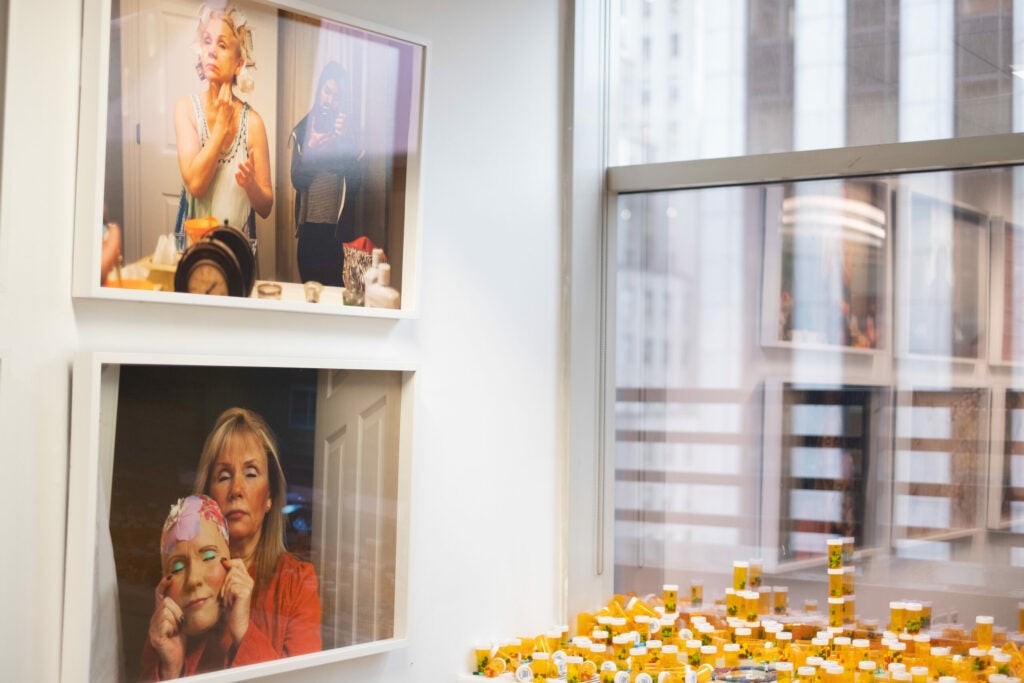 Melissa Spitz's years-long project documenting her mentally ill mother gets an interactive treatment at Spring/Break Art Show. The room has been decked out with massive prints of her mother in various states, pill bottles, cigarette butts, a coffee table covered in a pile of hour photo shop prints and other ephemera. The space is somewhat claustrophobic, but gives insight into what it is like to live with a parent suffering from a mental illness.
The Anonymous Town by Yi Hsuan Lai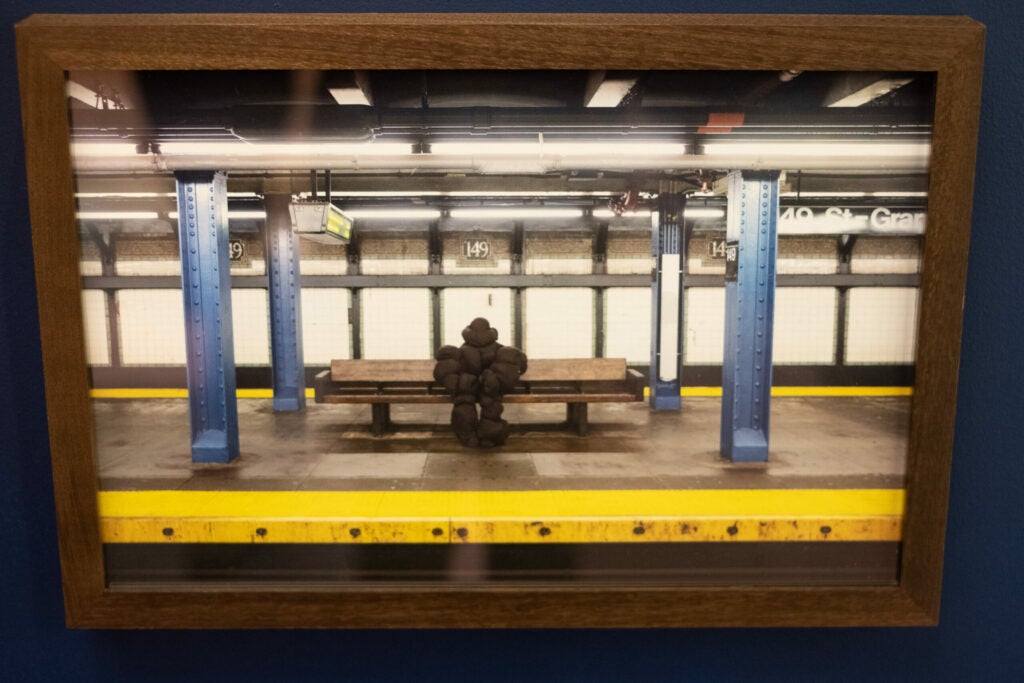 Yi Hsuan Lai's corner of Spring/Break Art Show brings together a variety of the artists' staged photographs which examine human's contradictory relationship with urban spaces and the natural world. Biomorphic shape sculptures appear in many of the frames, a personal favorite is this shot from the New York City subway. Taken late at night during a blizzard, Lai covered herself in the black plastic bags that appear in many of the images. For her, this particular image speaks to the loneliness and isolation that one can feel living in a massive city like New York.
619 West Pearl Street by Azikiwe Mohammed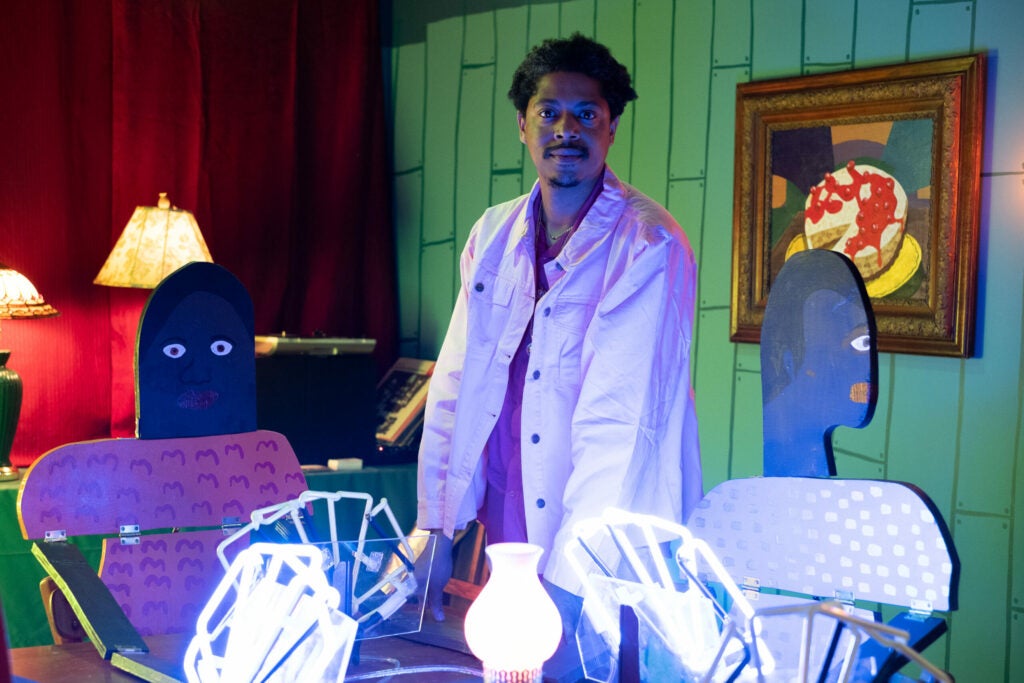 Although multidisciplinary artist Azikiwe Mohammed's installation at Spring/Break doesn't explicitly use photography, it's a space that will be difficult to avoid photographing. His work often focuses on the histories and futures of black people in America, and 619 West Pearl Street is no different. The centerpiece of the room features four wooden characters sitting at a table playing a neon illuminated game of spades. Don't call it a reimagined space though—619 West Pearl Street is a real place. It's the former address of the Summers Hotel in Jackson, Mississippi, one of the few hotels in which black musicians could stay during the era of segregation. In the basement of the hotel you'd find the Subway Lounge—an inevitable hang spot for said musicians. Unfortunately the building had to be demolished in 2004, but as Mohammed points out the necessity of spaces like the Subway Lounge in the black community remains. Chances are if you swing by his space at Spring/Break you will want to stay a while.
Please Don't Feed The Animals by Scooter LaForge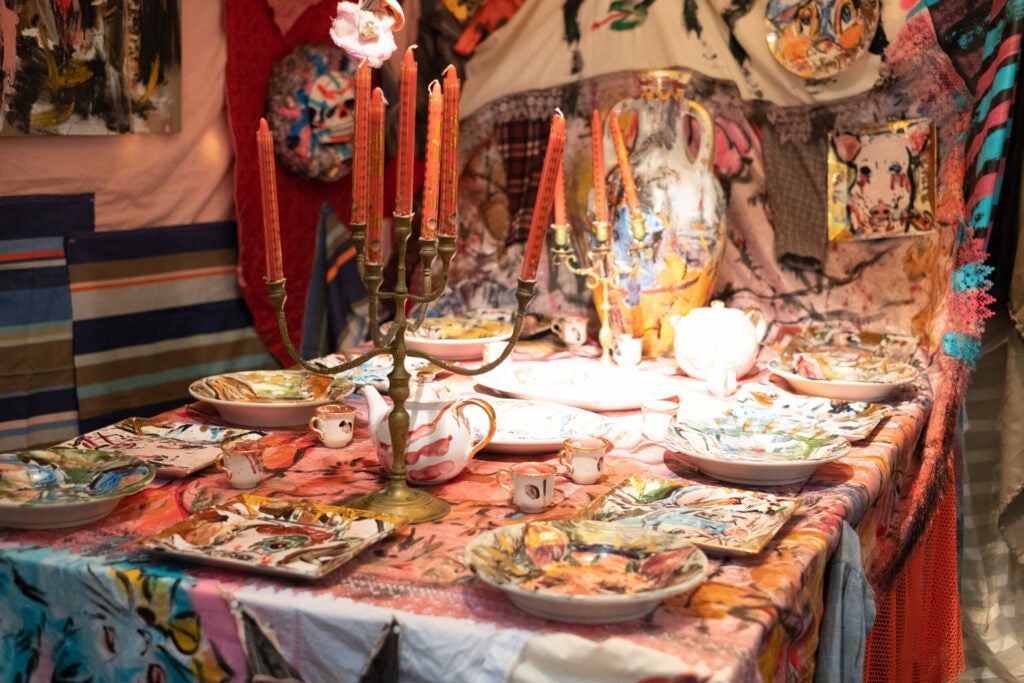 Scooter LaForge's installation is a dinner party that most guests would likely cringe at attending. Paying homage to Judy Chicago's The Dinner Party, LaForge's party forces visitors to confront humanity's cruelty to animals, holding corporations accountable and offering a hat tip to a number of artist's throughout history. Although the subject matter may be grotesque to some, there are plenty of details in the gory scene that are worth soaking up. Everything on display is also made of upcycled materials and found objects.