Photography Apps for Every Traveling Photographer
Eight photography apps to organize your life on the road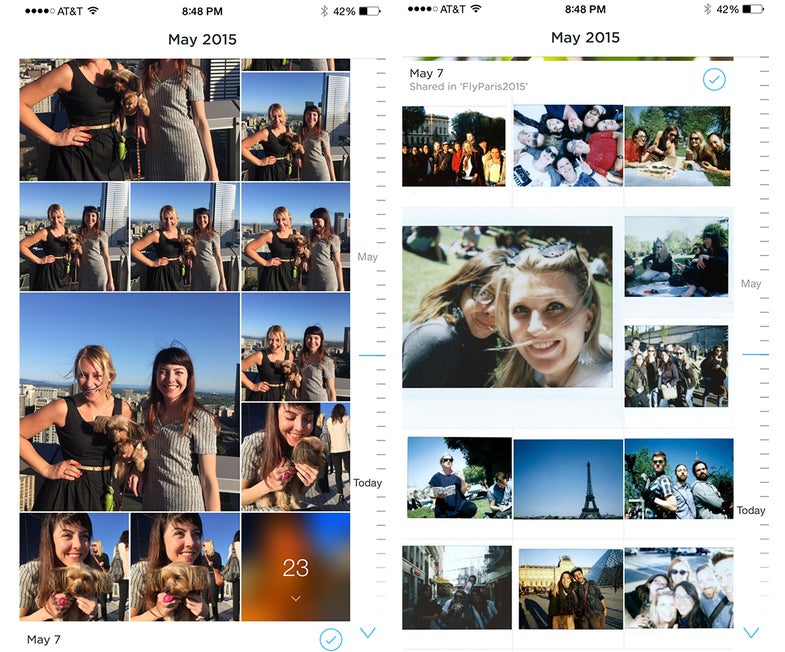 I've spent the past several months traveling back and forth between Seattle and Maui for various photography gigs, capturing breaching humpback whales, fashion shoots and brides and grooms saying "I do." All that time on the road and in the sky can leave a photographer feeling a bit unfocused, but there are tons of photography apps that can help. Here are some of the best and most useful photography apps I found.
PhotoPills (for iOS) allows for intensely detailed shoot planning with considerations for sun and moon location, shadow length and direction, and more for almost any place on Earth. This app really shows its strengths with 3D augmented reality views, a star trails simulator, depth of field calculator and other features. You can save and share your plans with others, and save your location notes and images to create your own database.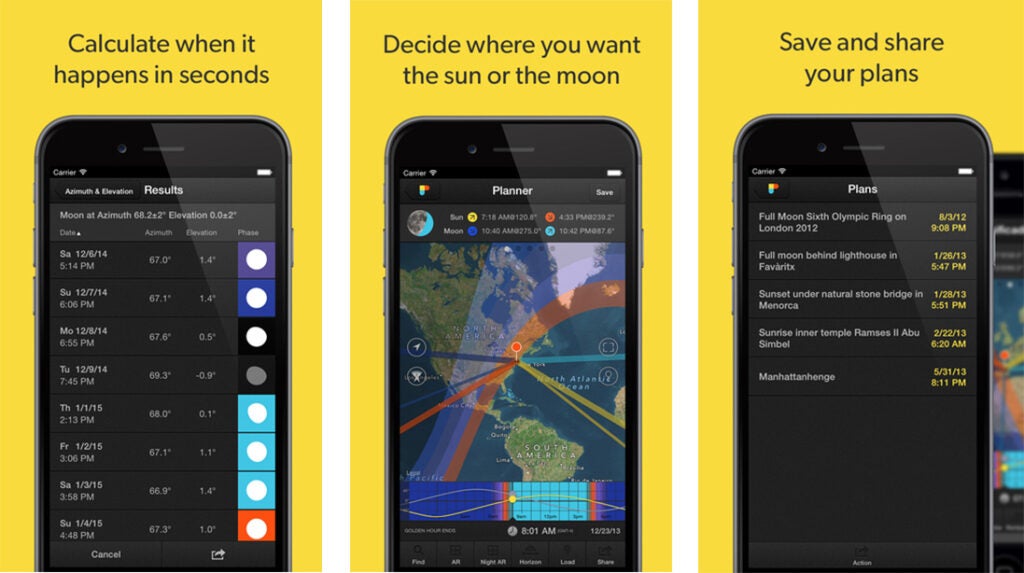 There is a bit of a learning curve here, and PhotoPills offers more features than most photographers will need, but at $9.99, it's an incredibly comprehensive toolkit for plotting your next shoot. It's top notch compared to other photography apps
Android users may want to try The Photographer's Ephemeris instead for $4.99.
Scene Scout (for iOS) quickly lets you record information and photos from a location scout, and share your "scene" via social media, email, or text message. While not a thorough way to record a location scout—only three photos can be uploaded immediately from your phone, the rest must come from Flickr, an annoying extra step in our opinion—it is the simplest way, among many photography apps, we've found to record quick details for an upcoming shoot and keep them organized in one app. The sharing feature is also handy.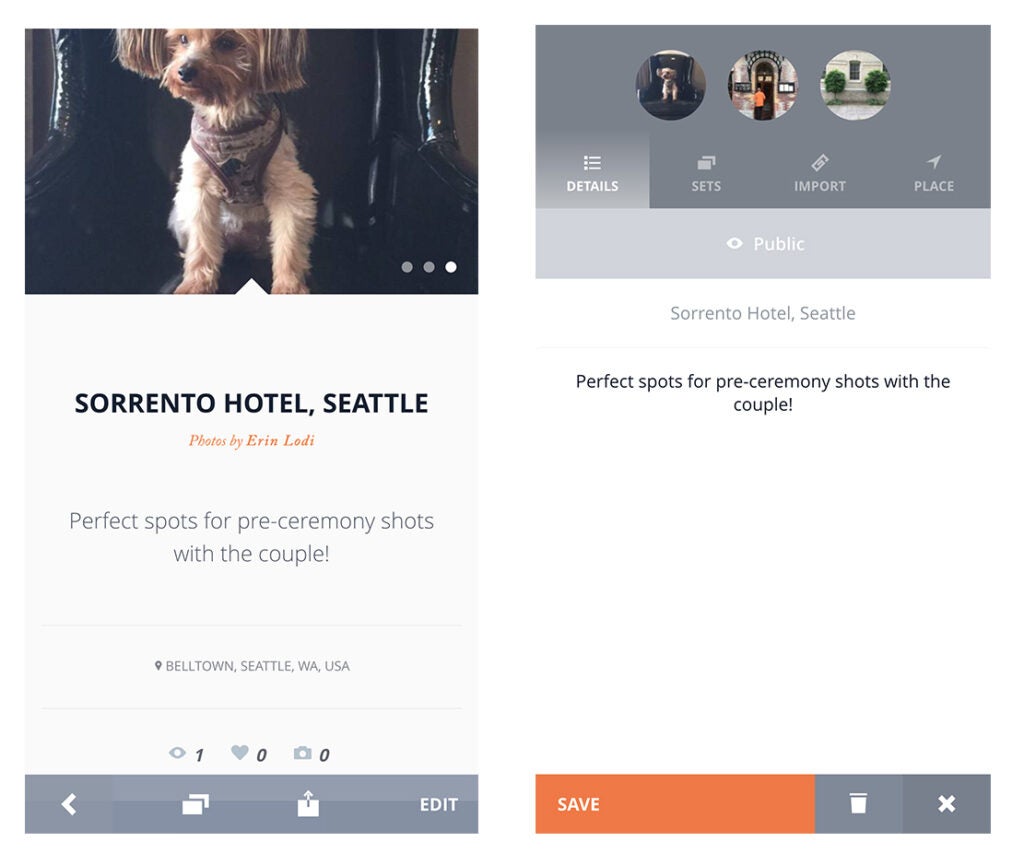 Easy Release (for iOS and Android) has become the go-to app for creating both model and property releases on the spot. You can customize with your company logo and utilize your existing address book. Models or property owners can easily read an agreement and sign with their finger, right from your device. The app offers 17 translations of the standard release, and the user interface is available in six languages.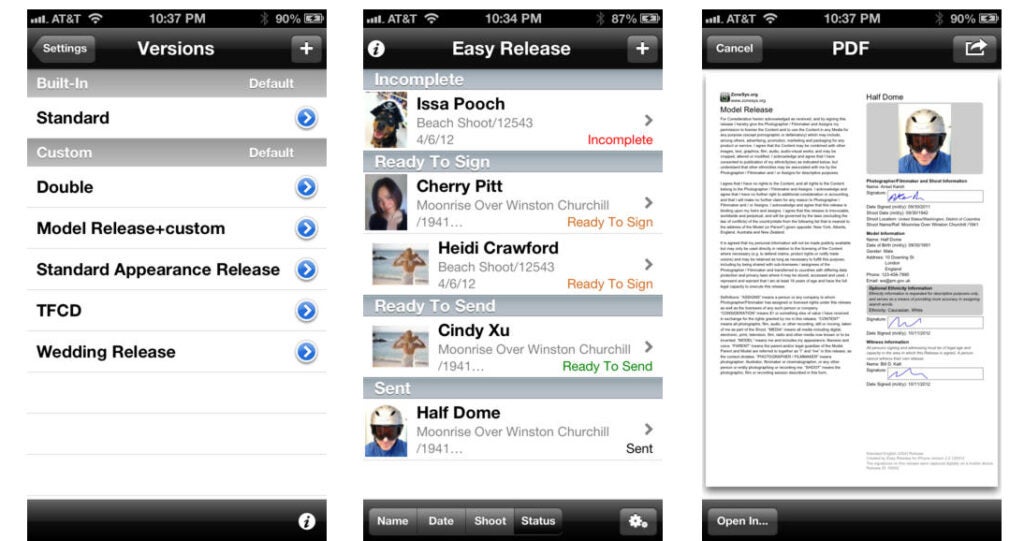 Carousel (for iOS and Android) When your office becomes mobile, your image library should follow suit. Dropbox and its new gallery app Carousel (both for iOS and Android) are simple solutions for backing up, managing, and sharing photos on the go. Dropbox has been a popular cloud-based storage system for a few years now, and an easy way for photographers to house images in a standard folder structure and share them via a link. Carousel adds a clean viewing tool organized by timeline. You can also see shared images by conversation—a potentially great tool for tracking photo sharing with a client or assistant.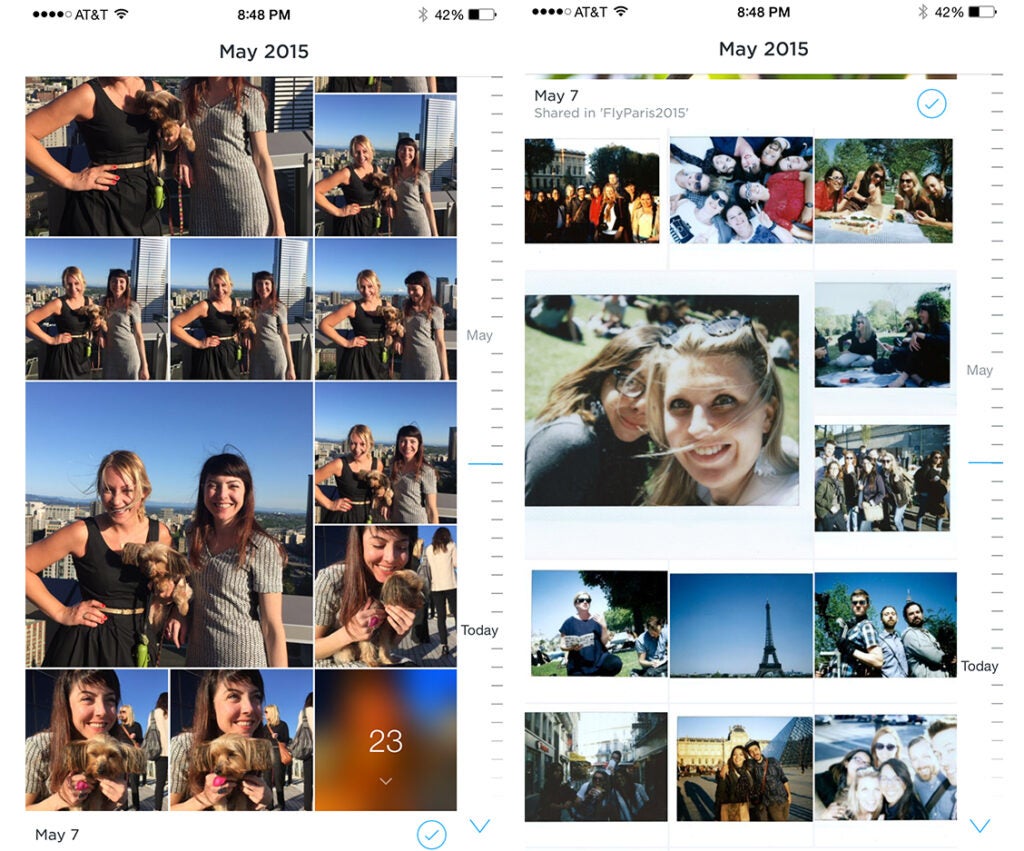 Lenstag (for iOS and Android) is a free registration database where you can track all of your gear by entering the serial numbers and uploading images of each item. If your registered gear is ever stolen, Lenstag promises to create a public page highlighting the theft. You can also share your gear list via a link (handy if you're going to work with someone new and want to compare gear) and use Lenstag to transfer an item to a new owner if you sell it. Lenstag is a good idea whether you're on the road or not, but you'll still want to contact your insurance company to make certain your gear is covered, especially while you are traveling.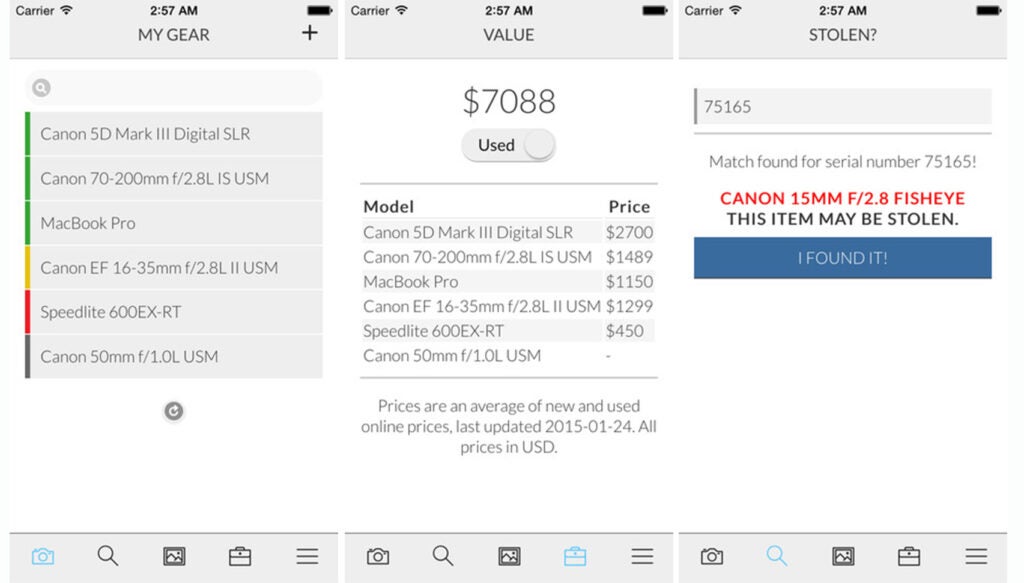 NOAA Hi Def Radar (for iOS, Android and Windows) offers real time radar images of approaching storms and other weather conditions. In both Maui and Seattle, where the weather can change quickly and a rainstorm can ruin a wedding, this app has helped me plan for quickly moving weather. You can bookmark the locations where you shoot the most for easy access.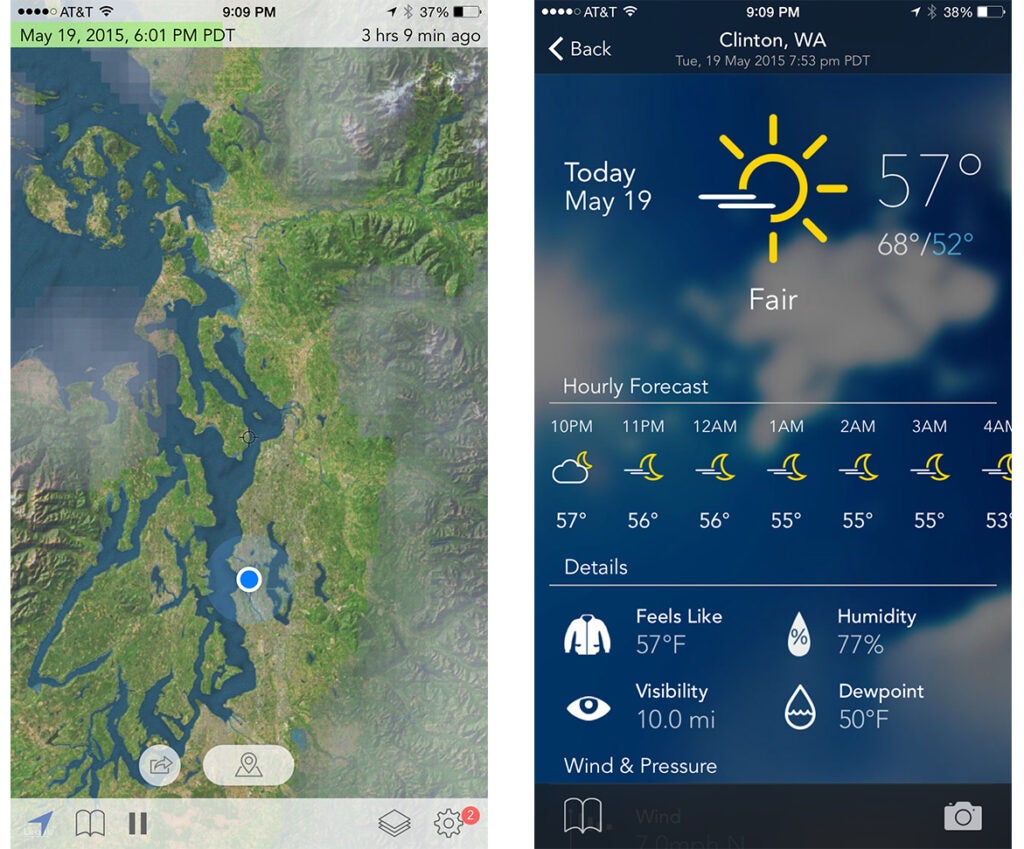 Dark Sky Finder (for iOS) is an app custom made for photographers who are looking for ideal conditions for star trails. A light pollution map of the entire planet and user-generated reviews and other information help you find a dark setting to capture your favorite celestial happenings. At $1.99, this app is a bargain for night sky knowledge compared to other photography apps.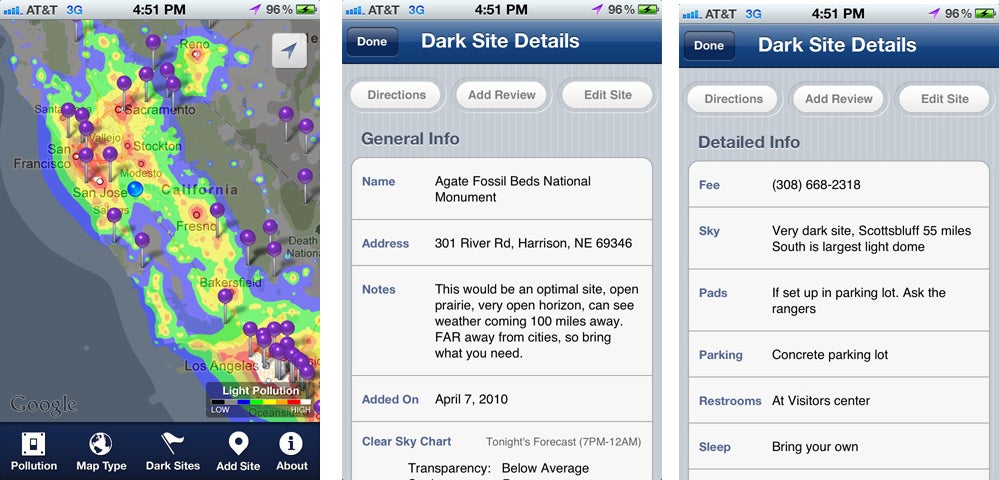 Sun Seeker (for iOS and Android) is an intensely scientific approach to planning your sunlight strategy—either at your current location or just about anywhere else you can find on Google maps. You can plot out the location of the sun during your shoot tomorrow, or six months from now. Truly, there's more here than most photographers need, but if your photography requires careful planning for the best possible natural light shooting times in numerous locations, you'd be hard pressed to find a more thorough app for $9.99. See it in action to learn more about its capabilities.