The Best New Camera and Photo Gear From CES 2016
Drones, VR cameras, and lots of new Nikon gear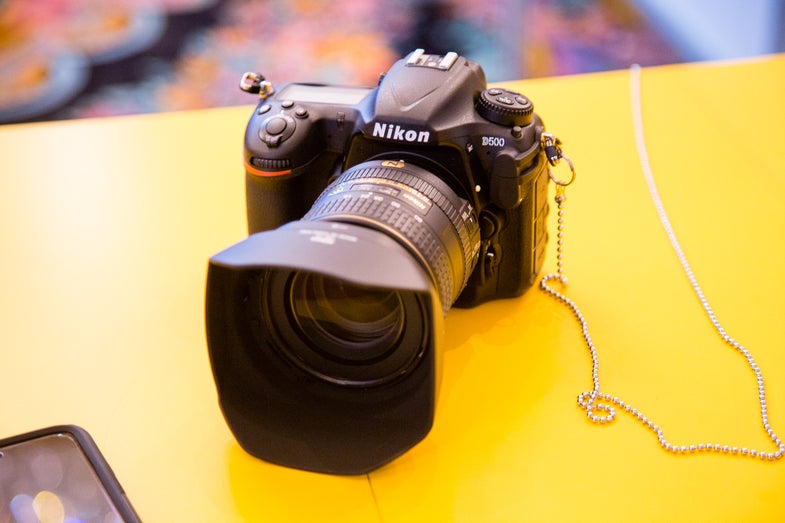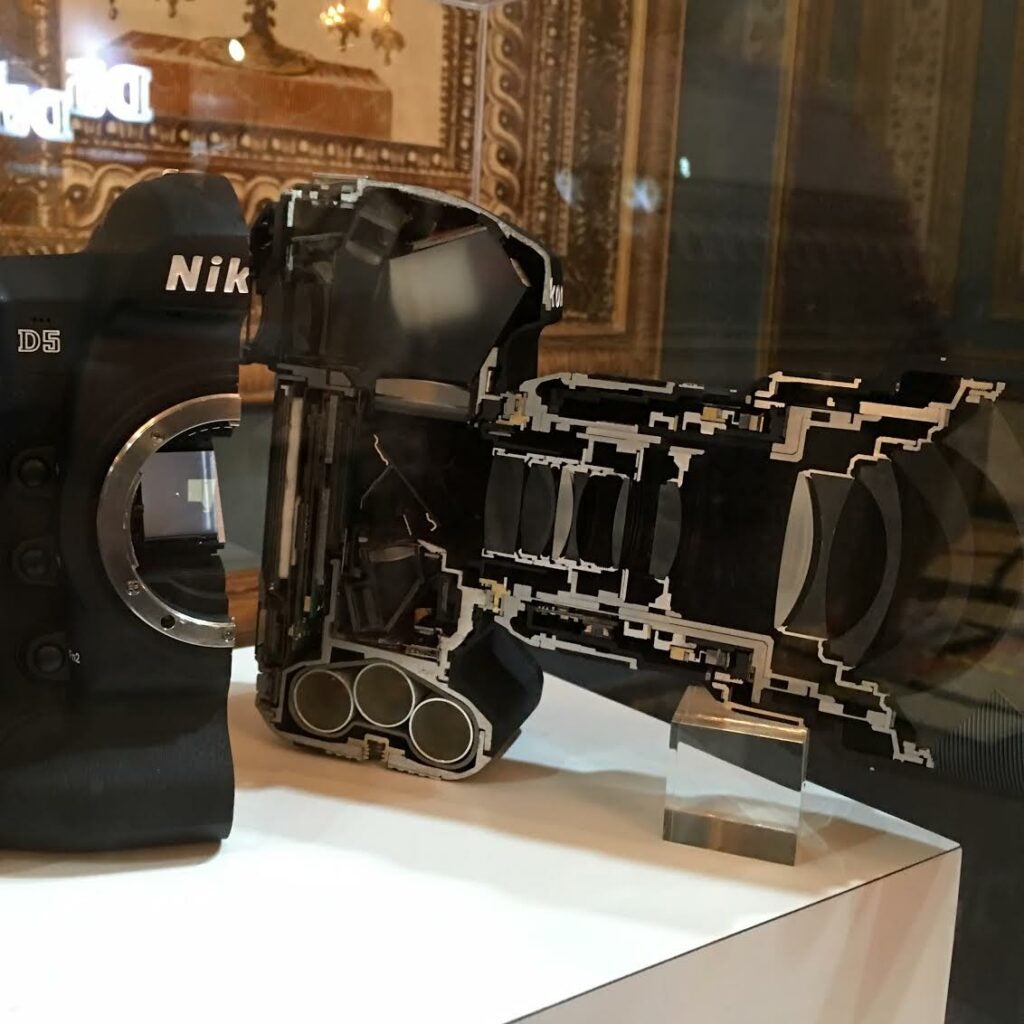 Without a doubt, the biggest camera news at CES 2016 is the announcement of Nikon's new flagship DSLR. It has a brand new 20.8-megapixel sensor, a totally redesigned AF system with 153 AF points (99 of which are cross-typed), 12 fps shooting, an awesome new touchscreen display, and dual CF and XQD options. It's a total monster of a DSLR and it's only a few months from commercial release. Oh, and the ISO is also expandable up over 3,000,000. Check out our full post here for all the details.
When you hear the word "drone" these days, it's not unusual to think of tiny helicopters with spinning rotors, but Parrot's new drone is actually built more like a glider plane. It has autopilot mode and gets 45 minutes of flight on a single battery charge. There's a camera embedded in the nose and it has the same 3-axis stabilization as Parrot's other drones. Personally, I've never been a huge fan of the Parrot drones when compared to the more advanced options out there, but this looks like a really cool alternative to the typical copter that's currently dominating the market.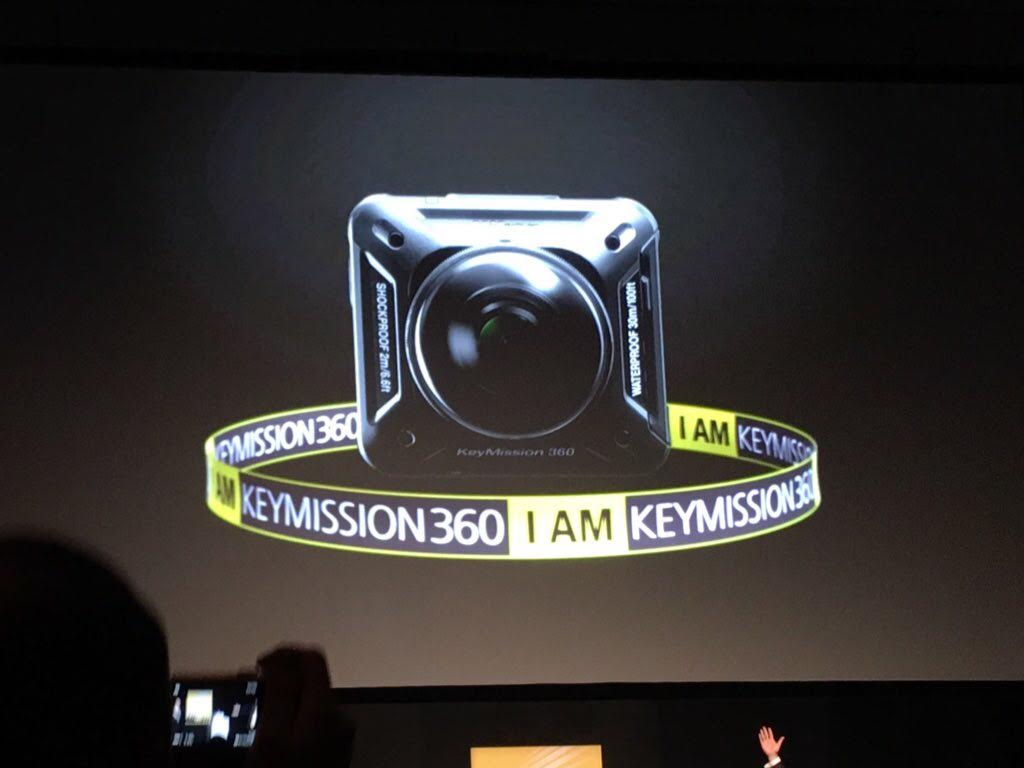 360-degree cameras are increasingly prevalent here at CES 2016 thanks to the rise of VR headsets. Nikon's new action camera announcement was a little light on details, but we know that it will have two individual camera modules that capture a spherical image around the camera. It's waterproof down to 100-feet and can survive a drop of six feet thanks to its tough case. The camera should be released later this year.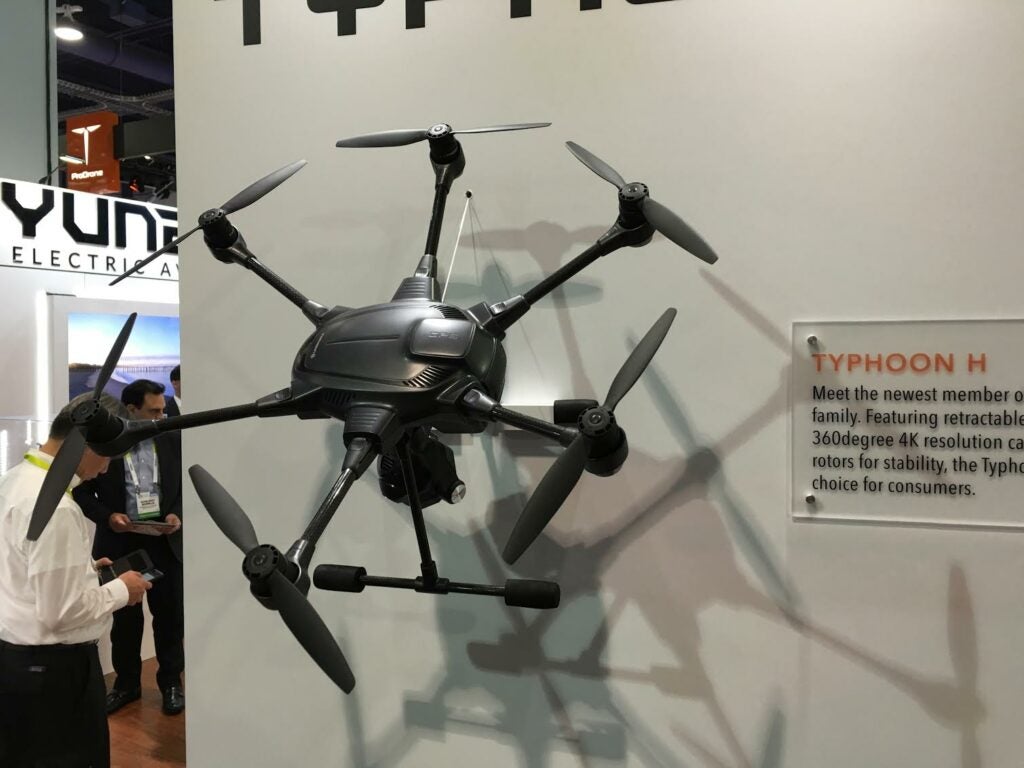 One of Yuneec's previous drones made our 2015 Pop Awards as one of the best new products, but now they have an aggressively-priced six rotor model coming later this year. It's a more advanced craft than any of their four-blade models using carbon fiber construction and a 4K camera to capture aerial footage. I got to see it fly and its object tracking technology (for which they partnered with Intel) seems really advanced. They're really focusing on making it hard to crash which is good news for novice drone pilots like me.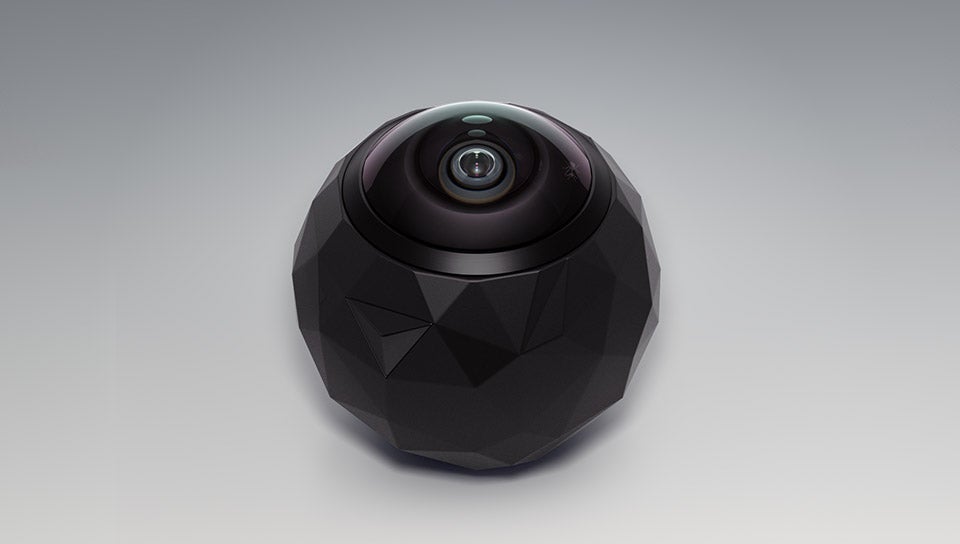 The 360 Fly is a 360-degree panoramic camera that puts the focus on ease of capture and sharing. You can preview the live video directly from an app and once it's captured, you can easily edit and share it. I actually really like the semi-spherical shape and the design of it, as VR cameras can sometimes look extremely nerdy. The images can be easily viewed using a Cardboard viewer as well. Since this tech is still relatively new, simplicity is key and 360 Fly seems to recognize that.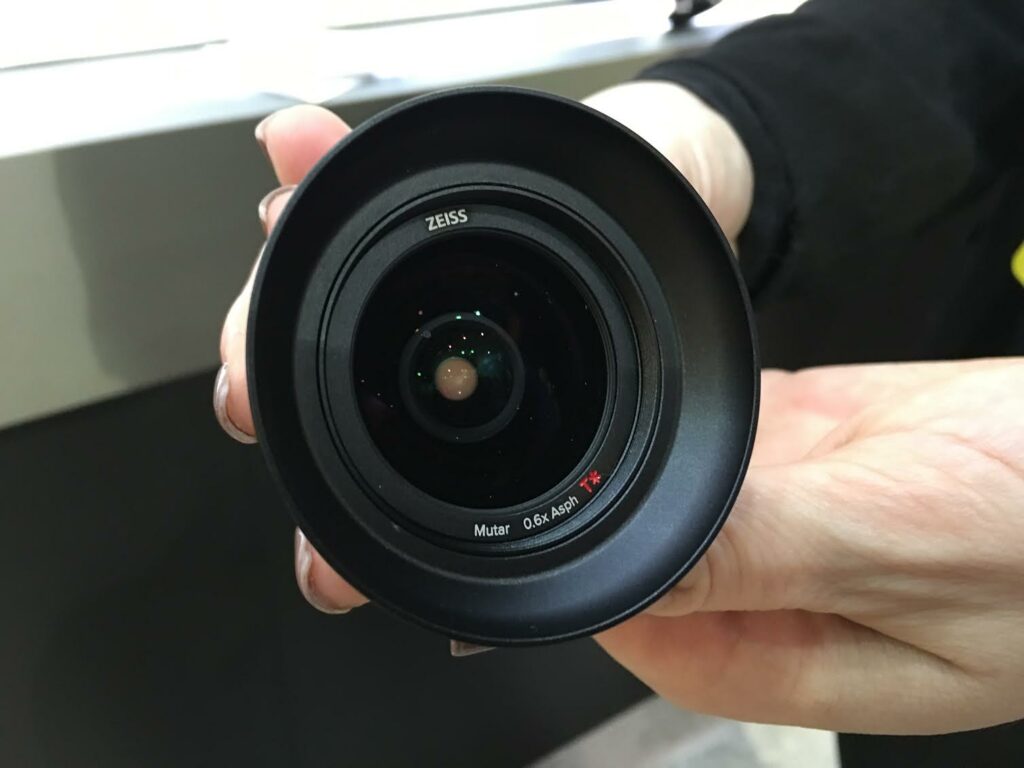 Judging by the internet comments, this is one of the most controversial new photo products at the show this year. Zeiss teamed up with ExoLenses to make super high-end lenses for the iPhone. They're screw mount optics with real glass elements, some of which are aspherical. Handling them, they felt extremely solid and the few images I got to see from them looked great. However, they're relatively big and come with a Zeiss-like price tag—the wide angle and macro lenses come as a package for $299 and the telephoto version will cost $199 all by itself.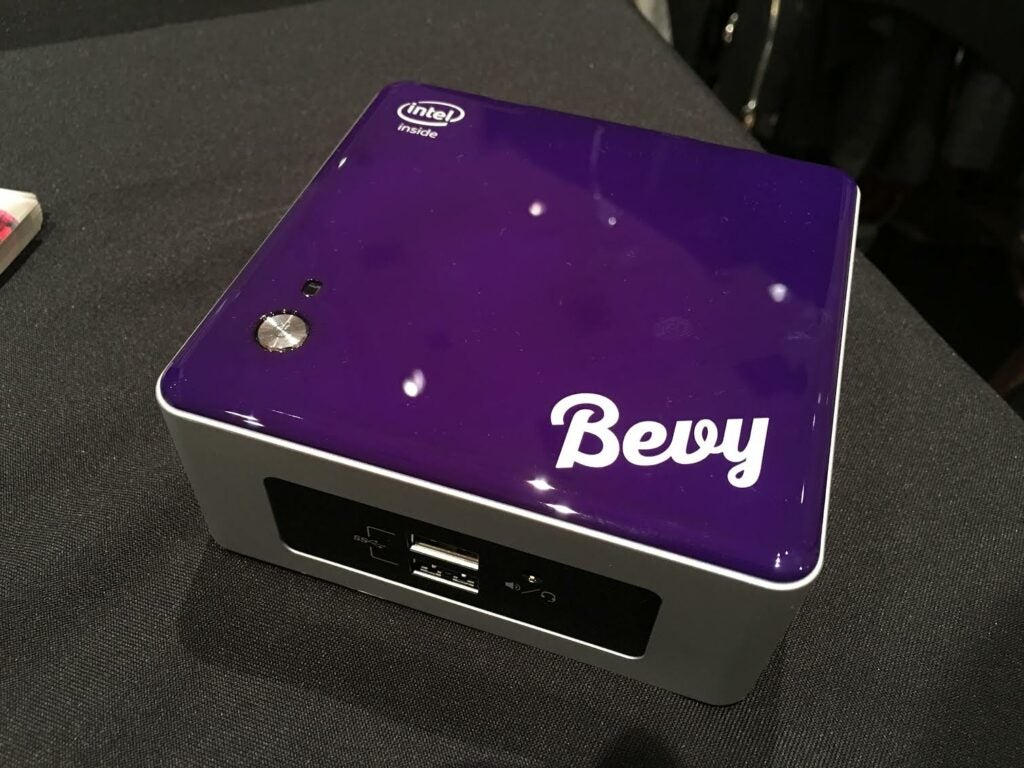 The Pepcom preview event for CES is always fun because you get to see some of the bigger names, but also some of the smaller, scrappier companies. Bevy is a very small company that makes centralized image storage hubs for family homes. Basically, it's a little computer that you plug in at your house. Then, you download an app on your phone that talks to the box and it automatically pulls down the images and saves them in a central location where they can be shared. The interface seems nice and the box has lots of room for storage.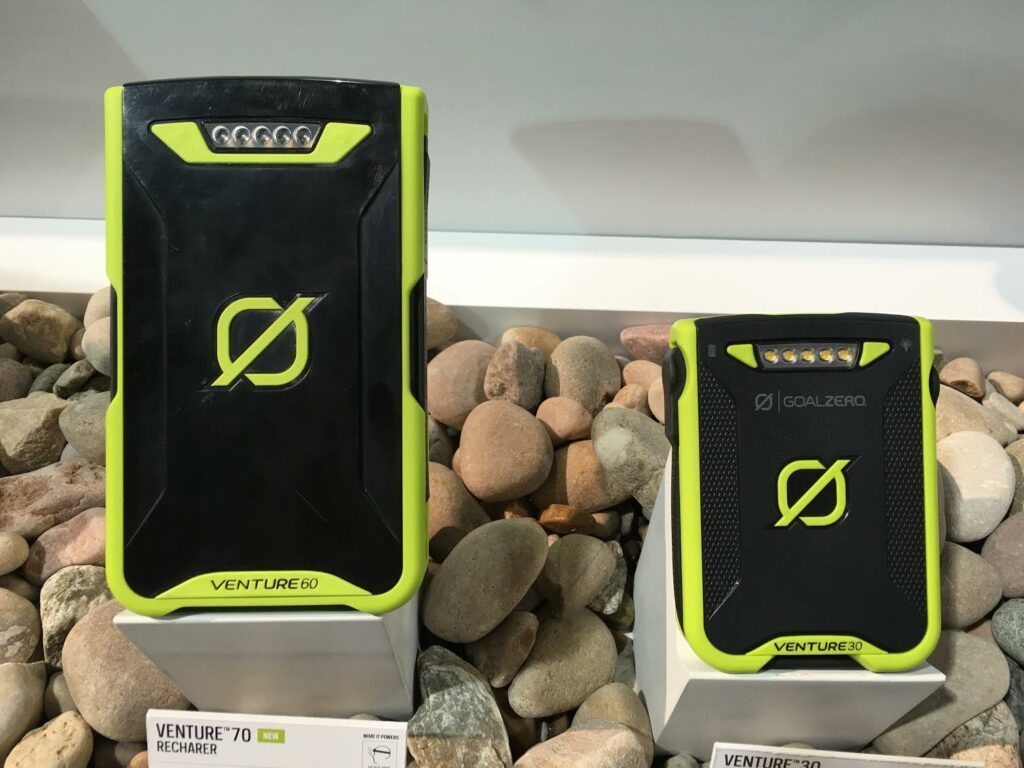 Portable charging devices have always seemed like kind of a tease since it often wasn't possible to charge a full-sized, dedicated camera with one. However, Goal Zero's Venture 70 pack is capable of charging a Sony A7-series camera (or really any other camera that uses USB charging) in the field. They claim it can get up to seven or even more full charges into an A7 on a single Venture 70 charge. That's a lot of extra shooting time.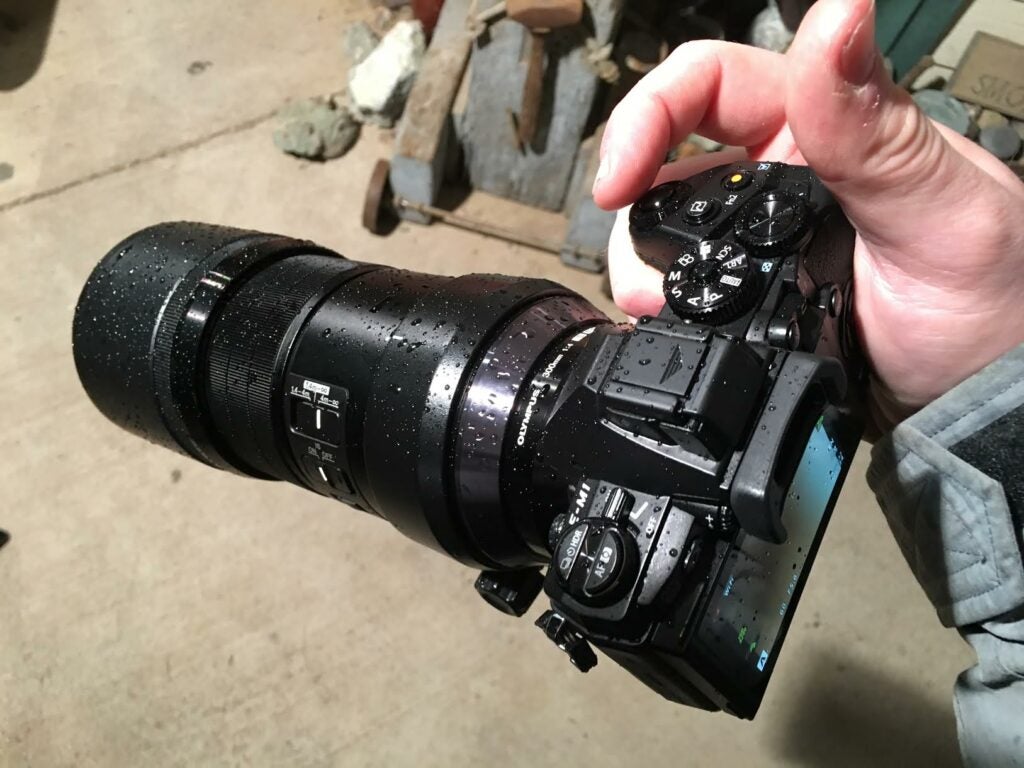 The big news out of the Olympus camp for CES 2015 is their high-end super-telephoto prime lens. I got a chance to shoot with the new lens and will be sharing some impressions and sample images soon, but what I can say here is that it seems like an exceptionally well-built lens. On an M43 body it has the equivalent field of view of a 600mm F/4 lens, and thanks to the built-in image stabilization that works with in-body stabilization, it promises up to six stops of shake reduction, which comes in very handy for a lens this long.
The D5 wasn't Nikon's only big announcement here at the show. The D500 is their flagship APS-C (DX format) body with a ton of the same features found in the super-high-end D5. It has basically the same resolution, the same AF system, and even has a magnesium alloy body with a shutter rating of 200,000, making it one of the most impressive crop-sensor cameras available—at least on paper. Check out the announcement postfor more details.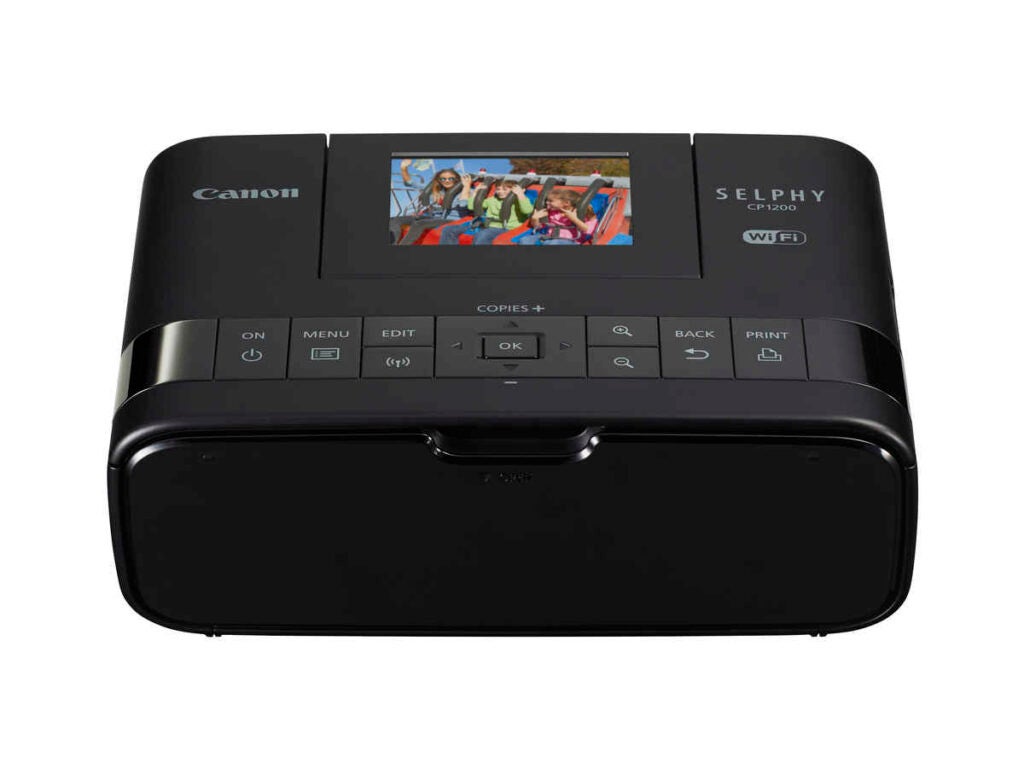 In recent history, Canon hasn't been big on big unveilings at CES and that didn't change this year. They updated some of their compact cameras, but they also announced a new Selphy dye sub printer. I'm actually personally a pretty big fan of the Selphy line, so improvements like faster printing and extended battery life are pretty appealing. We'll be very interested to see what Canon has in the hopper for the rest of 2016.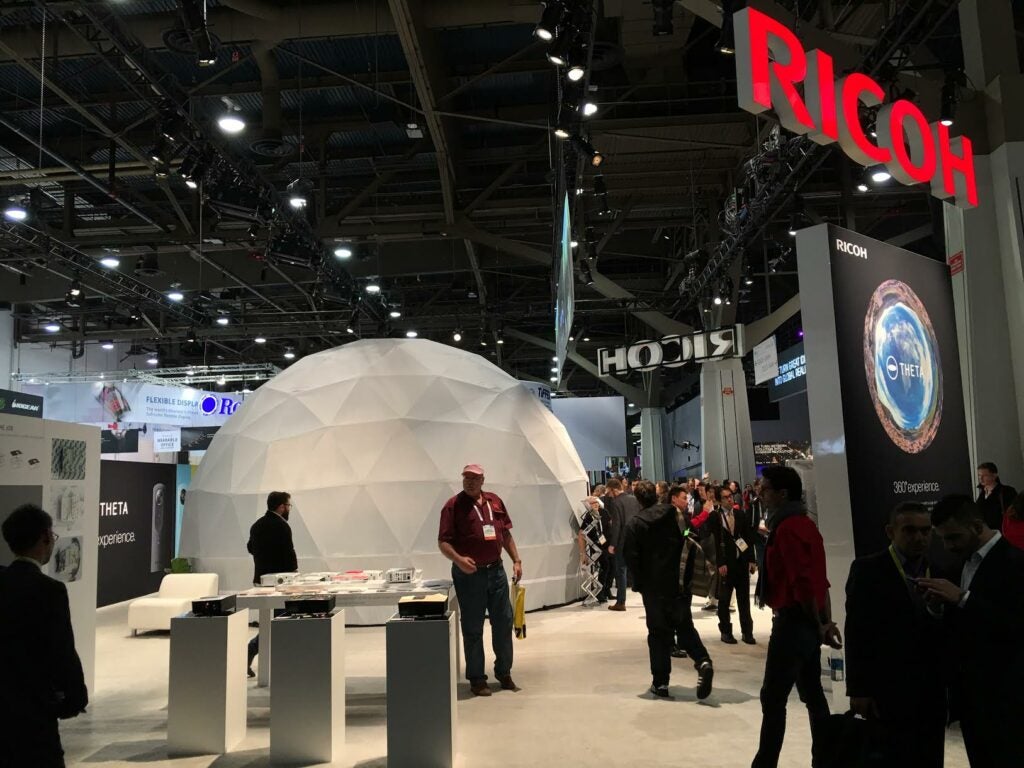 While the new version of the Ricoh Theta VR camera has been around for some time now, the company has actually set up a pretty cool demo that uses projectors and a dome to create a pretty immersive experience. I tried to take a picture and video inside, but it did a horrible job of conveying the actual experience of the thing, but if VR really does take off like some people believe it will, it's not completely out of the question that homes down the road could have Star Trek-like VR domes built-in. Or at least a white tent with a projector.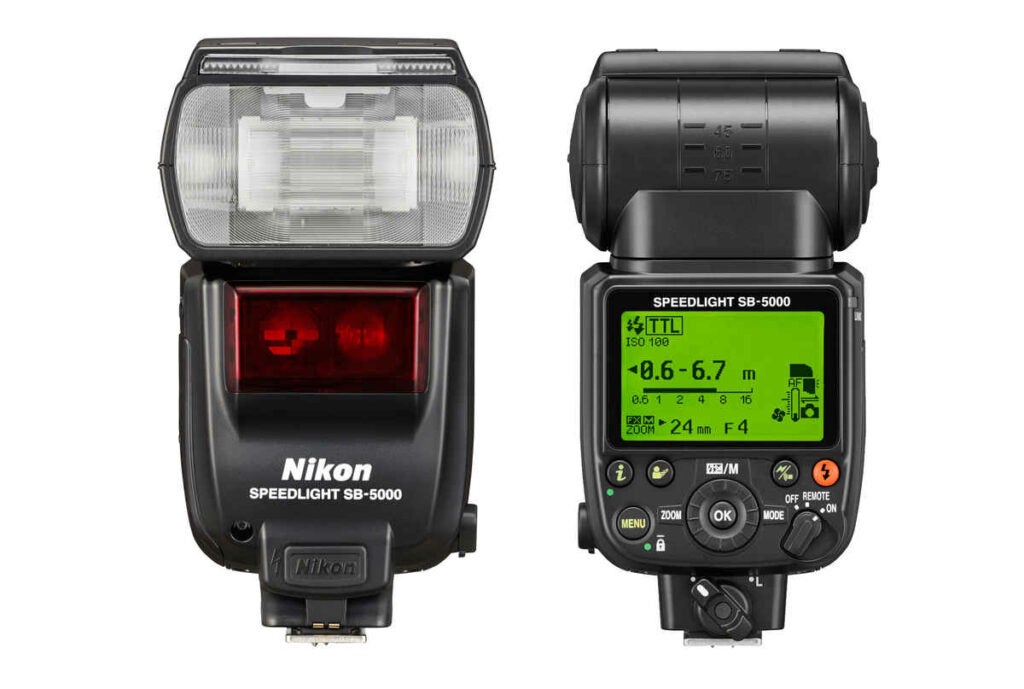 In addition to their new cameras, Nikon also announced a new flash, which introduces built-in radio triggers to their line of speed lights. With a range of just under 100-feet, you can create six groups of up to 18 flashes and control them remotely from the D5 or the D500 (with the help of an accessory transmitter). They even do high-speed and TTL metering from afar.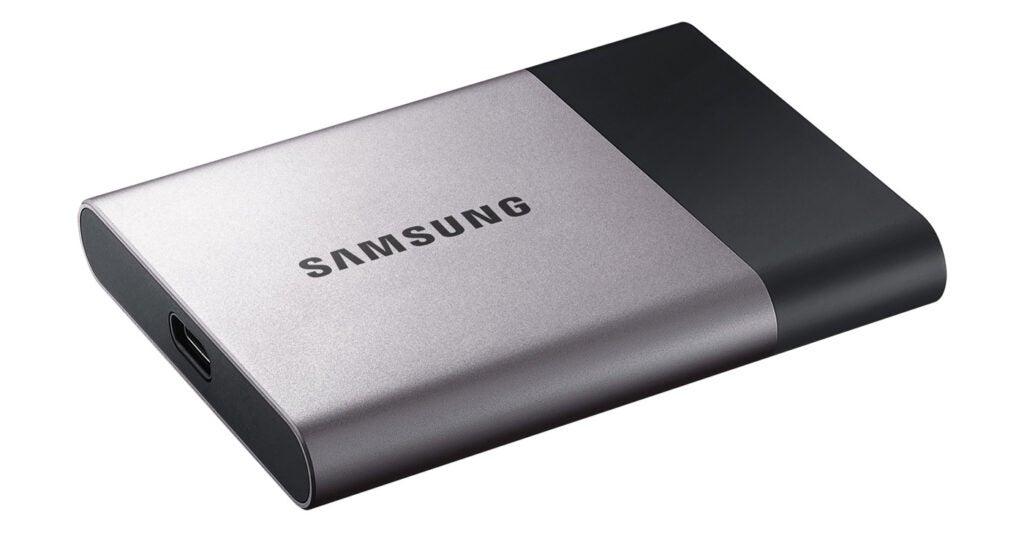 Last year, we saw Samsung release the T1 drive, which crammed a full 1 TB of data into a drive about the size of a matchbook. Now, they have upped the ante and packed 2 TB into basically the same amount of space. In addition to the space upgrade, they have also redesigned the body a bit and reinforced it to make it tougher and a little sexier.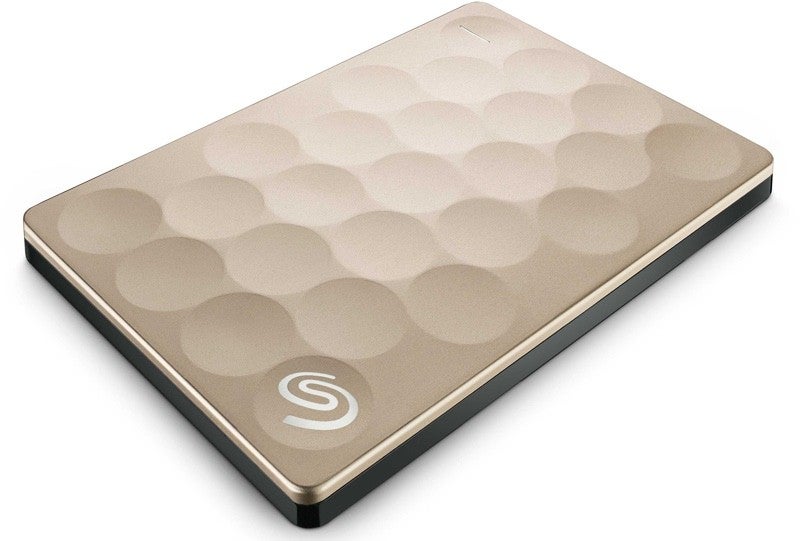 Hard drives aren't always the most exciting new products to see at CES, but Seagate's new Backup Plus Slim drive seems pretty appealing. It has a 2 TB hard drive inside and it's impressively flat. Seagate is calling it the "world's flattest" to include a spinning hard drive. They have also put an attractive texture in the top, which really does make it one of the better looking drives around. As a bonus, it comes with 200 GB of MicroSoft OneDrive (for two years) when you buy it.
Every year, the electronics industry descends on Las Vegas to show off their new stuff, and the camera makers are no exception. Here's all the most interesting new stuff from the floor of CES 2016. We're still reporting as well, so more items may be added as we discover interesting products.