The Best National Parks For Photography
Our readers tell you where to go to get the greatest pictures of your life.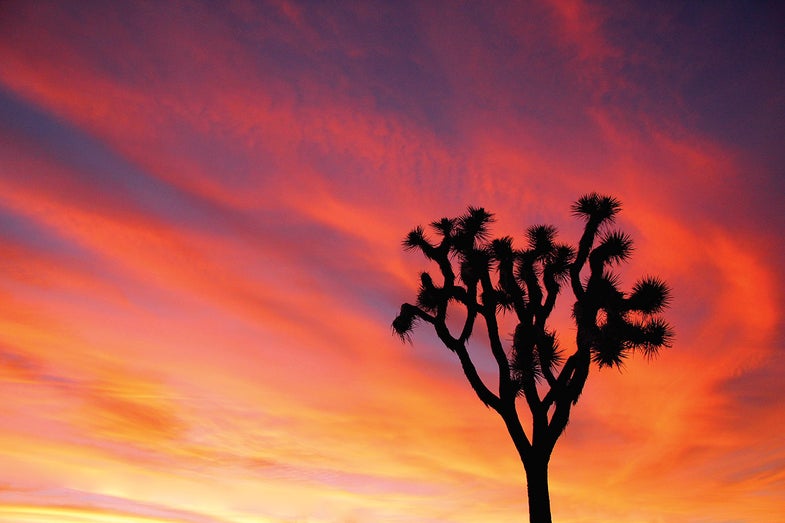 For the 100th anniversary of America's national parks, we decided to find out which ones you—the Pop Photo readers—love most. From your responses to our annual reader survey, we highlighted the 25 top parks for getting the widest range of great pictures, along with the top choices from six individual nature specialties: wildlife, forests, meadows and wildflowers, deserts, mountains, and bodies of water.
We learned that our readers have explored a wide range of the 59 parks, from the icy fjords of Alaska to the steamy swamps of the Everglades (though none made it to the National Park of American Samoa). We also spoke with a number of well-traveled pro photographers for their perspectives—and, of course, their tips.
While specific interests vary, it's clear that you have a deep appreciation for the iconic landscapes, pristine wildernesses, and incredible wildlife encounters to be found in America's national parks.

"Genesis"
Yellowstone is astounding year-round; Richard Bernabe encountered this Mustard Spring scene in early autumn.
1. Yellowstone Idaho, Montana, and Wyoming
The world's first national park won our highest honor because of its wide array of ready opportunities to make great pictures. It was the park our readers have visited most, too: Nearly a quarter (23 percent) of those surveyed traveled to Yellowstone National Park in the past five years. None of this is surprising—the park is an unrivaled natural treasure where an underground super-volcano creates otherworldly geothermal features such as the Old Faithful geyser and the Grand Prismatic Spring.
"I came upon Mustard Spring, a small geyser in Yellowstone's Biscuit Basin, as sunset was approaching and wanted to capture the mysterious and surreal feel of the place," says landscape and wildlife photographer Richard Bernabe of the picture at left. "I particularly liked how the overflow water reflected the sky. I used that bright circle of reflection as my foreground while choosing a long shutter speed to capture the rising steam as a haunting apparition."
Yellowstone offers incredible encounters with wildlife like bison and bears, which roam these 2.2 million acres of wilderness stretching across Wyoming, Idaho, and Montana. It's also one of the most visited parks in the country, especially during the summer, when popular sights become congested with crowds.
2. Yosemite California
Yosemite National Park is where the legendary Ansel Adams honed his craft. Our readers found this park equally inspiring, voting it number two overall. More than 4 million people visited Yosemite last year, and most head for famous viewpoints such as Tunnel View, which overlooks Half Dome and Bridalveil Fall.
Yosemite is not a one- or two-day shoot unless you're happy with the same pictures taken from the road turnouts and trails on the valley floor," says pro photographer Carol Barrington. "Consider hiking Yosemite's high country where soul-stirring images abound amid glacial lakes and granite peaks."

Best Park for Photographing Mountains: Grand Teton Wyoming
The Grand Tetons are some of the steepest and most dramatic mountains in the United States, a jagged spine like a porcupine's back arching across the plains of Wyoming. It's not surprising, then, that our readers picked Grand Tetons National Park as their top spot for mountain photography.
Consider a climb for an unusual perspective, suggests photographer and mountaineer Ethan Welty. "Teewinot Mountain is offset from the main crest of the range and sits directly across from the North Face of Grand Teton, offering sensational mountain views from a varied foreground, with lots of huge drops and cliff ledges for hero shots. Its summit is achievable in a day—or better yet, on a scenic overnight trip."
Runners-Up:
Glacier National Park, Montana
Rocky Mountain National Park, Colorado
Mount Rainier National Park, Washington
Yosemite National Park, California

3. Glacier Montana
Montana's Glacier National Park came in at number three. Going to the Sun Road crosses the park's wild interior, but for photographers willing to work for their shots, more than 700 miles of hiking trails provide routes to pristine lakes backed by formidable saw-toothed mountains.
"My favorite time to photograph Glacier is June when the wildflowers are blooming at Logan's Pass and the animals are out enjoying the sun's warmth," says Jonathan Irish, a photographer currently undertaking a project to photograph national parks. "Glacier has some of the best backcountry hiking and camping available in any national park, and I highly suggest getting out in the wilderness and off the Sun Road."
4. Grand Teton Wyoming
Grand Teton National Park is the sister park to Yellowstone, encompassing the Teton Mountains that rise from Yellowstone's southern reach. Photographing Grand Teton offers some of the most dramatic landscapes anywhere in the U.S. The jagged range stretches like a row of shark's teeth with herds of wild bison grazing at their feet. "The Tetons are compact—you can walk the entire length of the range in a few days," says photographer Ethan Welty. "But they make up for their small span with spectacular relief, rising 7,000 feet above Jackson Hole."

Best Park for Photographing Deserts: Death Valley California
The bottom of Death Valley's Badwater Basin is the lowest, driest, and hottest spot in North America, the epicenter of a desert so cracked and barren it exudes a unique beauty. Readers found Death Valley's dunes and salt flats so captivating they chose it as the number one park for desert photography.
"The salt flats are amazing at sunrise when clouds above the Panamint Range light up," says photographer Jon Cornforth. "If the park had a wet winter, the spring wildflowers should not be missed. And the dramatic sand dunes throughout the park are incredible to photograph, especially after a storm blows away visitors' footprints."
Runners-Up
Saguaro National Park, Arizona
Big Bend National Park, Texas
Great Sand Dunes National Park and Preserve, Colorado
Joshua Tree National Park, California

5. Great Smoky Mountains North Carolina, Tennessee
The Smokies are legendary for their mist-shrouded hills and deep pockets of Appalachian culture. Voted number five, Great Smoky Mountains National Park is also the most visited. To avoid crowds, pro Paul Marcellini recommends the areas around Townsend and Tremont instead of Gatlinburg (all in Tennessee). "Getting into the park as early in the morning as possible helps," he says.
"There are almost always things to shoot throughout the day. Find the shaded side of the mountains where backlighting on autumn and fresh spring leaves will score you beautiful exposures."
6. Olympic
Washington
Our survey participants loved the lighting within the lush, impossibly green temperate rainforest in Washington's Olympic National Park. Dense, moss-covered evergreens and towering ferns lend an almost primordial feel to images taken here.
7. Rocky Mountain Colorado
Wildlife close-ups and landscapes with glittering mountain lakes are among the reasons readers adore this high-altitude park just outside Boulder, Colorado. Look for herds of elk and bighorn sheep roaming the slopes.

Best Park for Photographing Wildflowers: Mount Ranier Washington
Wildflowers are a celebrated seasonal occurrence at many national parks, and our readers picked Mount Rainier as the number-one park for photographing meadows blanketed in blooms such as lupine, tiger lilies, and many others.
Wildflower season in Mount Rainier National Park usually comes around mid-July, but getting there at just the right time takes a little knowledge and a little luck. "How do you time it just right for flowers?" asks wilderness photographer Rodney Lough Jr. "Look at the snow pack. If it's a light year the flowers come a couple weeks early. If it's a heavy year with greater snow pack, they can come two to three weeks later. Of course this isn't foolproof—nothing is when it comes to Mother Nature."
Runners-Up:
North Cascades National Park, Washington
Great Smoky Mountains National Park, North Carolina and Tennessee
Rocky Mountain National Park, Colorado
Yosemite National Park, California

8. Acadia
Maine
Maine's Acadia National Park was the first the feds established east of the Mississippi, mostly on glacier-carved Mt. Desert Island. Our readers recommend Cadillac Mountain for epic sunrise panoramas over the scenic coast.
9. Mount Rainier Washington
Mt. Rainier itself is the centerpiece to this national park southeast of Seattle, but it's hardly the only draw. You will also enjoy photographing the surrounding wonderland of lush forests, snowmelt waterfalls, and wildflower-filled meadows.
10. North Cascades Washington
More than 300 glaciers slash the jagged landscape of North Cascades National Park, east of Bellingham, Washington. Readers who have photographed this landscape say that making the effort to hike here pays off with cerulean Alpine lakes and pristine wilderness where mountain goats scale sheer cliffs.
11. Big Bend Texas
One of the most remote parks in the continental U.S. sits along the Rio Grande at the Texas-Mexico border. Deep river canyons such as Boquillas Canyon offer dramatic scenery, and our readers prize Big Bend National Park's isolated location for night-sky photography.

Best Park for Photographing Wildlife: Yellowstone Idaho, Montana, and Wyoming
Yellowstone not only scored the top spot overall, but readers also voted it number one for wildlife photography. The park is legendary for the everyday encounters visitors have with charismatic megafauna such as bison, moose, elk, and bears.
The best wildlife photos show the animals in their environments rather than simply snapped along the road. "In order to avoid the crowds and to have better light, I got up before sunrise and headed towards the Hayden Valley," says travel and wildlife photographer Wolfgang Kaehler of a favorite moment shooting in Yellowstone.
"I was alone. The fog was hanging in the valley and started to clear slowly. Suddenly, I saw a bison appear out of the fog. I set up my tripod as the valley opened to reveal a huge herd of bison with calves."
Runners-Up
Saguaro National Park, Arizona
Big Bend National Park, Texas
Great Sand Dunes National Park & Preserve, Colorado
Joshua Tree National Park, California

12. Crater Lake Oregon
The haunting blue of the eponymous Crater Lake, in the caldera of a volcano that blew its top, is the primary draw for photographers. Pop Photo readers suggest visiting during the winter to capture the scene blanketed by snow.
13. Shenandoah Virginia
Our survey responders love cruising Skyline Drive through Shenandoah National Park's Blue Ridge Mountains, especially during fall, to photograph the changing colors. Twilight casts beautiful orange and purple light over the landscape.
14. Denali Preserve Alaska
A trip to Denali, home to America's highest mountain, is like taking an American safari, with exceptional opportunities to spot wolves, moose, and other wildlife. But the weather can change at a moment's notice, so come prepared for anything.
15. Zion
Utah
Utah's Zion National Park boasts some of the finest red-rock scenery in the country. Our readers suggest exploring the slot canyons or shooting under moonlight for unique nighttime pictures.
16. Everglades Florida
Birds, orchids, and alligators are some of Pop Photo readers' favorite subjects to photograph in the expansive wetlands of Everglades National Park. Those who have done so recommend exploring these South Florida swamps and canals by boat.
17. Cuyahoga Valley
Ohio
Readers call Cuyahoga Valley National Park a hidden gem for its riverside scenery that changes with the seasons and its great opportunities to photograph nesting bald eagles and great blue herons.

Best Park for Photographing Bodies of Water:
Crater Lake Oregon
Oregon's Crater Lake is one of the most recognizable bodies of water in the National Park System. The volcano Mt. Mazama erupted with an explosion nearly 8,000 years ago, creating a 2,000-foot-deep caldera that filled with rain and snow to become one of the deepest and purest lakes on the planet—a lake that readers voted number one for photographing bodies of water.
"Much of the view from the 33-mile Rim Drive suffers from obstructing evergreen forests or featureless overlooks," says landscape photographer Tim Fitzharris. "Your best bet is the easy trail to the Watchman Lookout Station, which offers good views of the lake and Wizard Island. And time your shoots to take advantage of the magic light of dawn, dusk, and even darkness."
Runners-Up
Glacier Bay National Park, Alaska
Kenai Fjords National Park, Alaska
Acadia National Park, Maine
Glacier National Park, Montana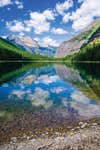 18. Biscayne Florida
One of only a few U.S. national parks to include coral reefs, Biscayne National Park is ideal for underwater photography, including historic shipwreck sites such as that of the Arratoon Apcar, a Scottish steamship that sank in 1878.
19. Grand Canyon Arizona
One of America's most iconic national parks is still worth visiting despite the crowds. Road-accessible overlooks offer myriad perspectives, and our readers recommend photographing at various times of day to explore how changing light plays across the canyon.
20. Lassen Volcanic California
This relatively little-known Northern California park boasts otherworldly scenes of geothermal activity bubbling to the surface. One reader told us, "Fumaroles spewing sulfuric gas, along with ponds that are hot and acidic, make Lassen an experience as well as a photo destination."
21. Kenai Fjords Alaska
Majestic whales and dramatic, glacier-carved fjords are the highlights of cruising Kenai Fjords National Park, along the Alaskan coast south of Anchorage. If you're lucky, you may capture icebergs calving from glaciers or a humpback breaching out of the water.
Best Park for Photographing Forests: Redwood California
Forest photography can prove uniquely challenging, with deep shadows and shafts of bright light streaming through the canopy. For their number-one spot to capture these scenes, readers chose the mist-shrouded ancient forests of Redwood National Park, where old-growth forests of the world's tallest trees stand watch over the Northern California coast.
"A thick fog clings to the giant trees along the ridges, but it soon blows away or gets burned off by the sun," outdoor photographer Richard Bernabe says of shooting there. "So pull off the road and hike until you find an open section of large trees, knowing that when the sun will penetrate what remains of the fog, the beams of light will shine through the branches of the backlit trees."
Runners-Up
Sequoia National Park, California
Great Smoky Mountains National Park, North Carolina and Tennessee
Olympic National Park, Washington
Mount Rainier National Park, Washington

22. Redwood California
Pop Photo readers say that the towering forests of Redwood National Park, home to world's tallest trees, seem "ethereal" and "magical," especially when the sun shines through the trees or coastal fog descends under the canopy.
23. Sequoia California
Survey participants loved Sequoia for its ancient trees with massive, gnarled roots, noting that it offers similar scenes to Redwood (seenumber 22), only set among the mountains of the southern Sierra Nevada.
24. Hot Springs Arkansas
Historic bathhouses surrounding geothermal pools are the main feature of this small park outside Little Rock. Our surveyed readers noted that the buildings and the surrounding gardens offer the best photo opportunities.
25. Kings Canyon California Kings Canyon National Park offers scenery similar to Yosemite, but without the crowds. Explore alpine meadows and scenic rivers that cut through deep granite chasms.
About Our Survey To assess the best national parks (not including national seashores, forests, monuments, or other federally protected lands), we contacted Popular Photography readers via email, social media, and our website.
More than 3,000 of you provided over 5,000 park evaluations, answering questions to rate the 59 parks based on their value, accessibility, best types of pictures to take on a visit, and more. We used the data from the rankings, along with our editorial judgment, to produce the lists you see here.