Behind the scenes with pro cat photographer, Larry Johnson
Feline photography is surprisingly serious business.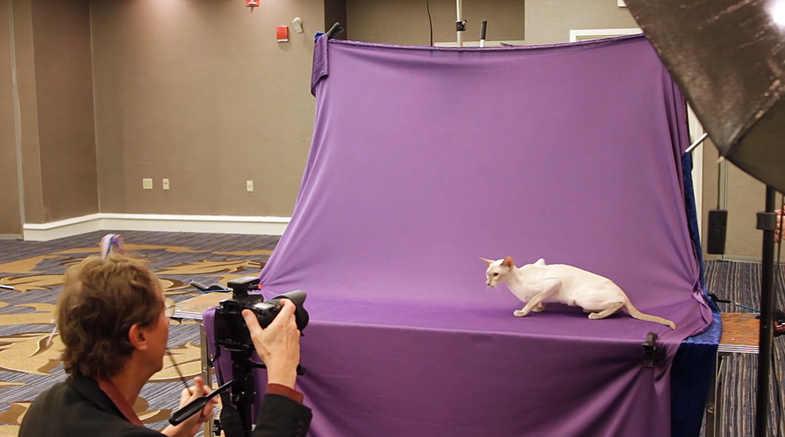 Larry Johnson travels the world making portraits of prize-winning felines and their owners, but like any portraitist Johnson is looking for ways to pull out a cat's unique personality.
"Somebody was talking to me and said 'well cats don't have much expression,' well they sure they do," Johnson says in the video. "They don't have as much expression as the dogs do … but cats are very subtle."
A new web short by Mark Zemel goes behind the scenes at a cat show in Parisppany, New Jersey to find out exactly how Johnson calms these kitties down to pull out those subtle personality traits.
"You can't say: put your head up a little bit, put your nose down, turn to the left, turn to the right, put your foot out," Johnson jokes. "A cat is like "'no way—I'm doing my own thing.'"
Johnson's set up is simple—a table to place the cats on, backdrops in a few colors, three strobes and a camera mounted on a tripod and a variety of cat toys attached to long sticks—to keep his subjects engaged while he is shooting.