What They Brought to Battle
As a photography student at Parsons The New School for Design in 2009, Sebastiano Tomada Piccolomini thought he wanted to … Continued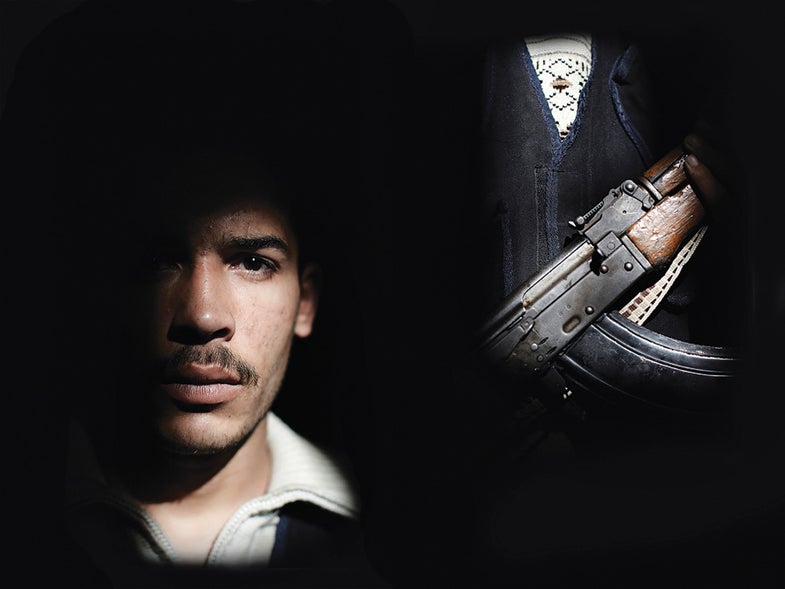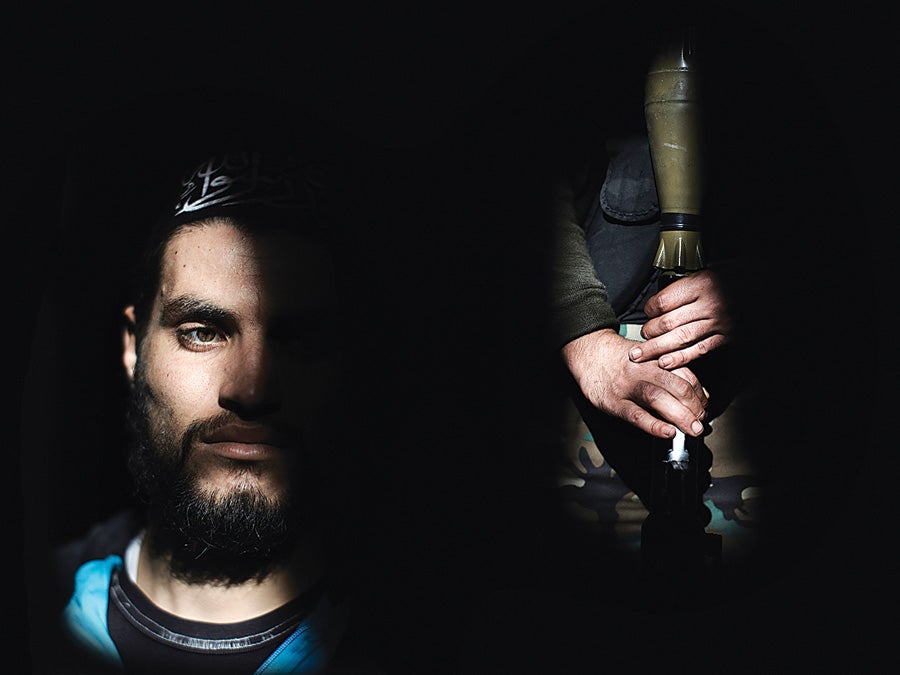 Syria: Free Syrian Army Soldiers "The Things They Carry"
Isham Kijaje, 30: "I always carry my RPG [rocket-propelled grenade]. The commanders told me it would be my duty."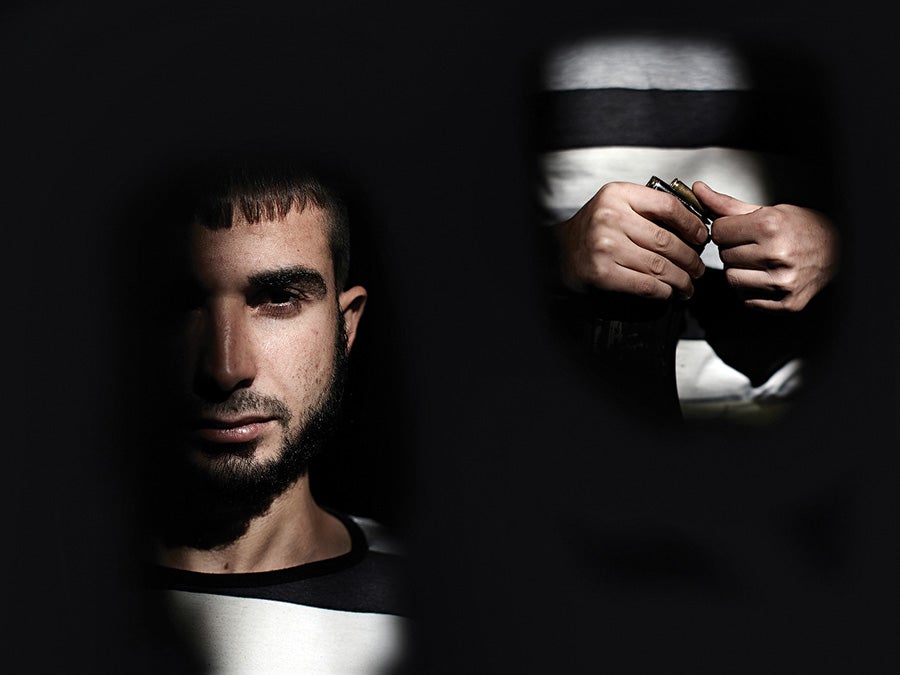 Syria: Free Syrian Army Soldiers "The Things They Carry"
Salam Hassani, 23: "Bullets. Without them I am powerless."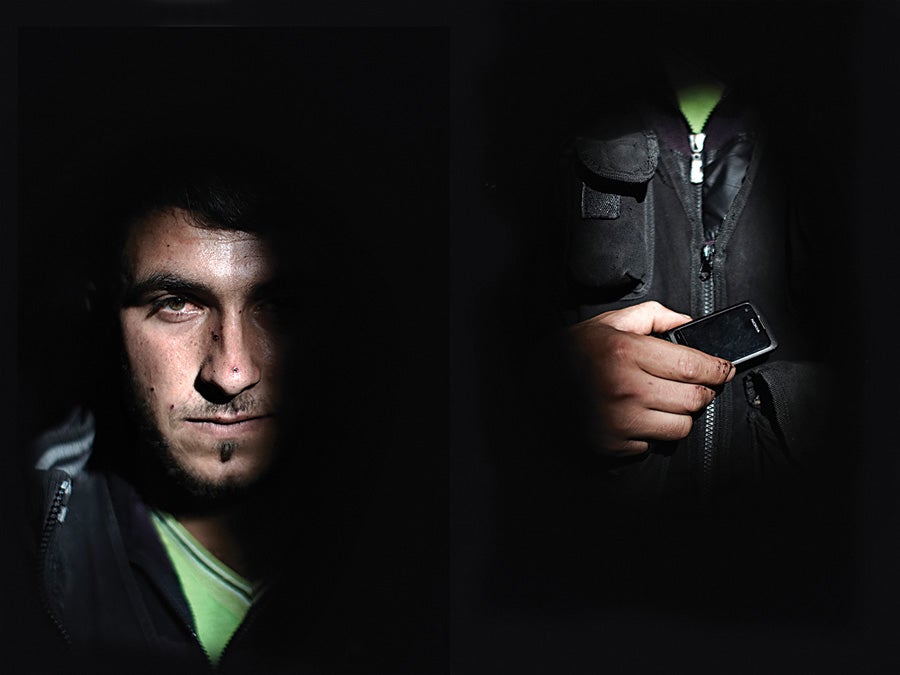 Syria: Free Syrian Army Soldiers "The Things They Carry"
Ahmed Alsayin, 29: "I would go crazy without my phone. My fiancée expects me to call her once a day."
As a photography student at Parsons The New School for Design in 2009, Sebastiano Tomada Piccolomini thought he wanted to be a fashion photographer. He assisted Steven Klein and Mario Testino, among others. Yet four years later, Tomada (the last name he prefers) was at the Visa pour l'Image in Perpignan, France, accepting the 2013 Humanitarian International Committee of the Red Cross (ICRC) Visa d'or award for his work focusing on the dangers and risks that relief agencies face in conflict zones in Syria.
Tomada switched to war photography as the glamour of the fashion world faded for him. Sensing that most fashion work was based on incentives such as clients' needs and tearsheets and seeking to create his own identity and style, he decided to try to photograph a subject that had intrigued him for some time: human conflict.
"I wasn't so interested in war as I was curious about the experience of fighting," Tomada says, "what it means to leave your family and friends and go to another country to be shot at and see comrades wounded or killed."
After graduation, Tomada left for a three-month stint embedded with American troops in Afghanistan. In the four years since, he has earned a reputation as a skilled conflict photographer with a unique style for his work in volatile hotspots in countries including Libya, Haiti, and Syria.
Among his body of work are portraits of Syrian rebels paired with a close-up shot of the most precious object each carries with him. Titled The Things They Carry, this project resulted from a serendipitous meeting with the commander of an elite rebel group during which Tomada helped the commander drag his wounded brother to safety—along with a box of homemade grenades—a move which, Tomada admits now, "was very stupid." Foolishness aside, the gesture gained the commander's respect and exclusive access to the rebel group.
This contact proved invaluable in 2012, when, back in Syria to cover a Free Syrian Army–controlled area in Aleppo, Tomada traveled with the elite group, this time on a mission to attack an armored battalion of the Syrian regime. En route to Ramussa, he and the fighters were attacked by the Syrian army and took shelter in the basement of an abandoned factory.
After a day in the basement, Tomada was getting antsy. In these moments it's important, he notes, to stay focused and not lose what he calls one's "camera sensibility." As heavy mortar fire fell, a tank shell penetrated the wall in a corner of the building. "It was really like a sign from God, because now I had enough light to photograph," Tomada says.
He asked each of the rebels to pose with their most essential object. Remembering his fashion work, he used the high-contrast side lighting to create stylized portraits in which only the faces and objects were visible against a black background, mirroring the bleakness of life during wartime.
Tomada plans to continue this project with the Afghan National Army during his next trip to Afghanistan. "I won't try to recreate this lighting," he says.
"I want to make something original every time." What would Tomada choose as his own most precious item? He can't narrow it down to one: He always carries local SIM cards, but he also needs the medical tourniquets that American Army medics in Afghanistan taught him how to apply. "I want to be able to help others," he says. "You know, a tourniquet would have saved Tim Hetherington's life."
Lives: In New York City
Studied: **At Parsons The New School for Design
**Awards: Humanitarian International Red Cross (ICRC) Visa d'or award, 2013; World Press Photo, General News, 2nd prize singles, 2013
Clients: Include The Atlantic, Businessweek, The New Republic, The Sunday Times, The Telegraph, Vanity Fair, Zeit
In the Bag: Canon EOS 5D Mark III, Olympus OM-D E-M5. "The Olympus is a backup. My lenses have always been the same: 24mm f/1.4, 35mm f/1.4, and 50mm f/1.2. I really don't do zooms," Tomada says. "Also, I carry a couple of tourniquets, plus a knife and a Joker card (from a deck of cards) that says 'The joke is on you' which were given to me by a U.S. Marine in Afghanistan."