Wet plate photographer Ian Ruhter heads to Slab City with his giant camera
Creating the world's largest ambrotypes in the California desert.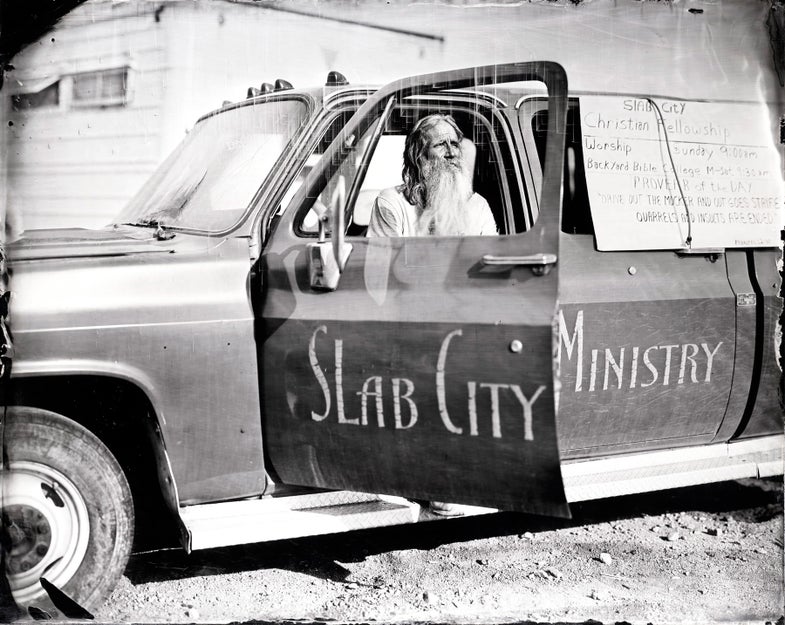 The Carnival of Dreams from Ian Ruhter : Alchemist on Vimeo.
A few years ago wet plate photographer Ian Ruhter set out to create a massive camera that would produce the world's largest ambrotypes, He's spent the last two years traveling to Slab City for ten days at a time to create 46×59 inch portraits alongside Will Eichelberger. A recently released documentary short by Lauren Vance called The Carnival of Dreams gives a behind-the-scenes view of this fascinating photographic process.
"To shoot something of that size on location is a whole feat in itself," Ruhter tells American Photo. "It took me a couple of years to figure out the design of the camera. Once I realized that I would be part of the camera, then I started thinking about it in a whole different way. I realized it would work."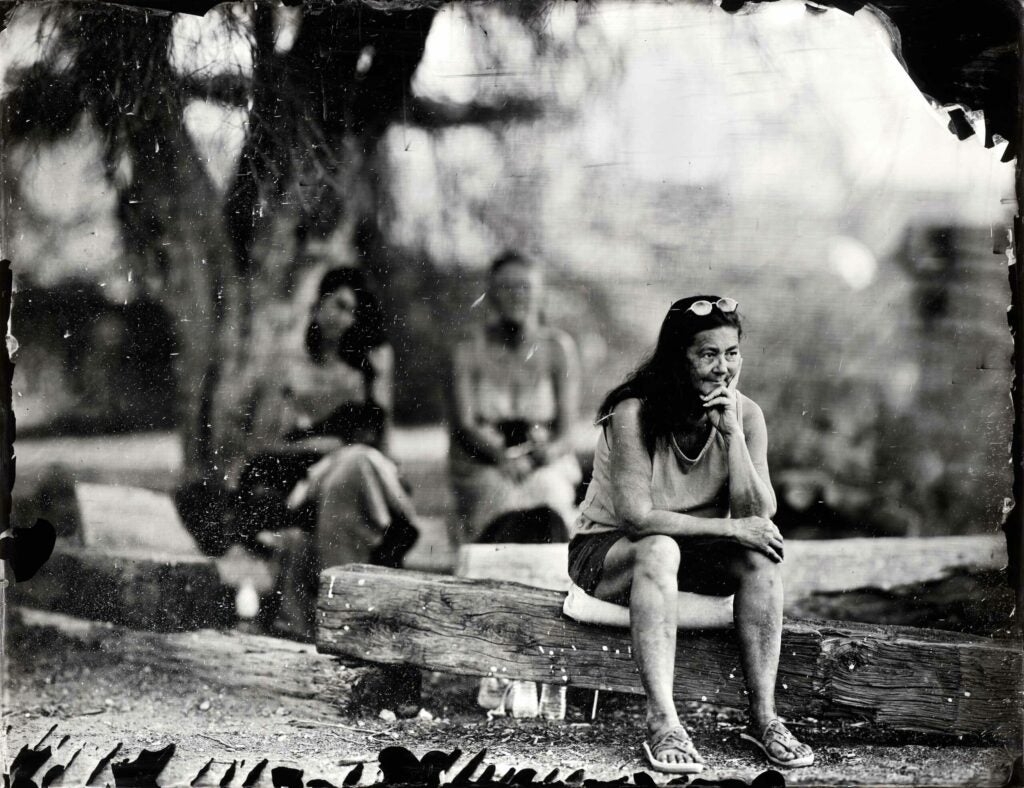 The massive camera truck that Ruhter uses to create these ambrotypes functions as both his dark box and his camera. The plates weigh about sixty pounds and it takes two people to prep and pour them.
"Sixty pounds for two people isn't too much, but you've got to consider that when you pour liquid film on it, it becomes very slippery," he says. The plates are poured outside of the camera truck using a tool created by Ruhter that utilizes a basketball as a balancing point—when working in a remote location like Slab City it's important to use things that can easily be replaced if something goes wrong.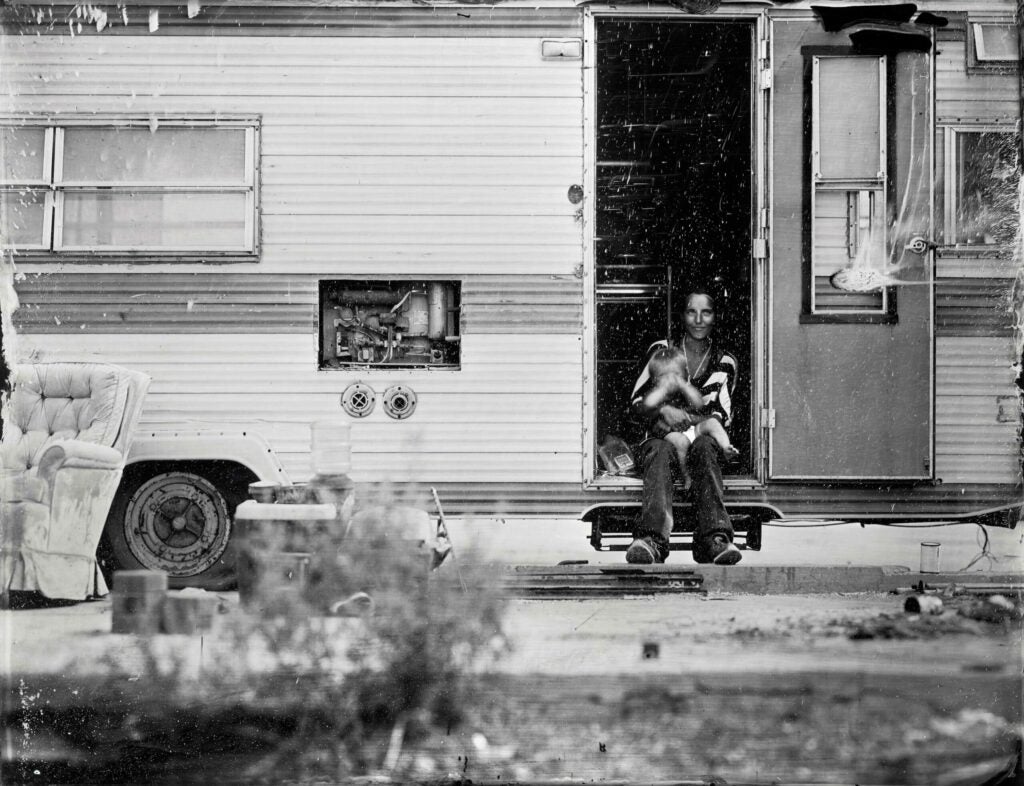 "[Once it's poured] it becomes very slippery and hen you've got to maneuver it into this truck in the dark and unload it," Ruhter says. "It's a huge pane of glass that could probably cut your foot off."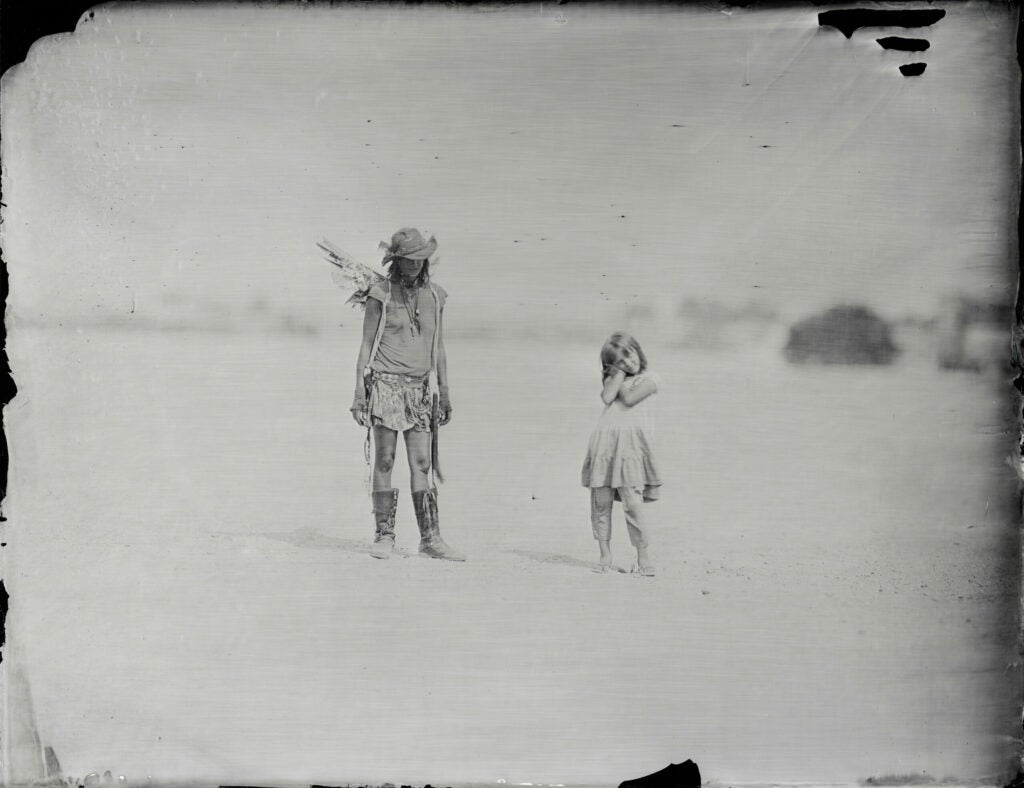 While Ruhter says there were challenges to shooting in a remote place like Slab City, it also has a number of benefits—such as easy access ("You don't have to get permission and permits,") and the incredible vastness that the western desert offers.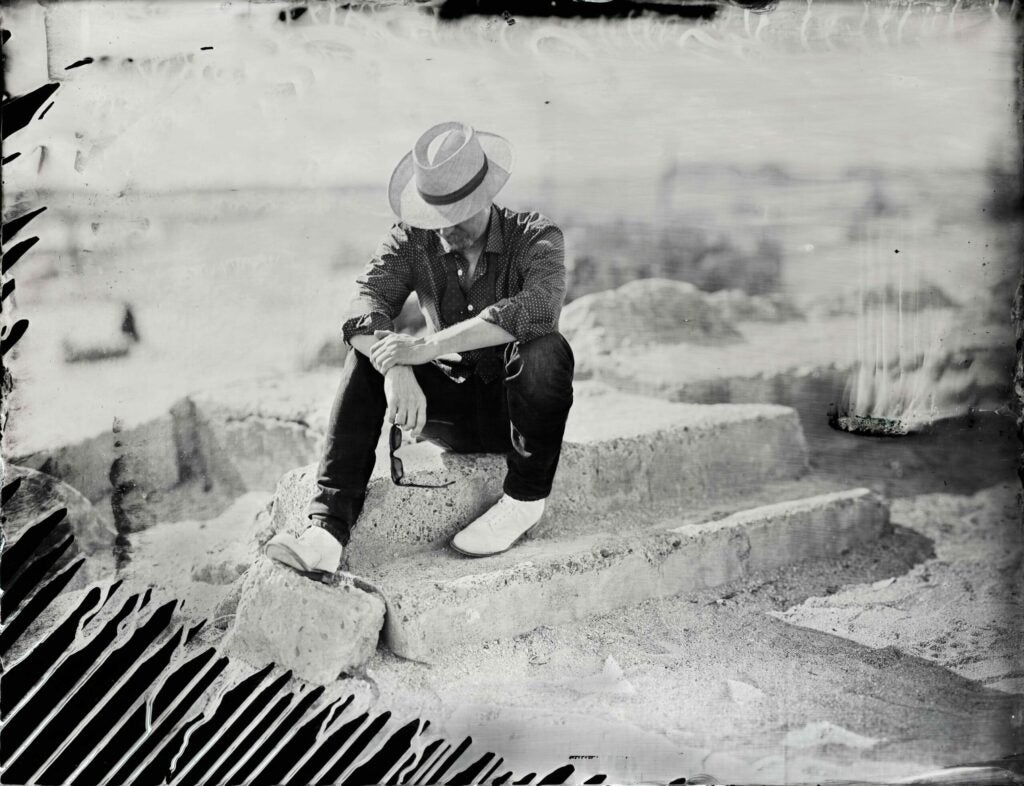 "What I've found is that you can aim it at very simple things, thing you wouldn't look twice at," he explains. "It actually changes the way the you see the world."
Vance is working on a full-length documentary about Ruhter's Slab City project called The Picture Show that should be released later this year. Check out The Carnival of Dreams above.