Working as a quadriplegic photographer
A sports injury cost Loren Worthington the use of three of his limbs, but photography reconnected him with his love of athletics.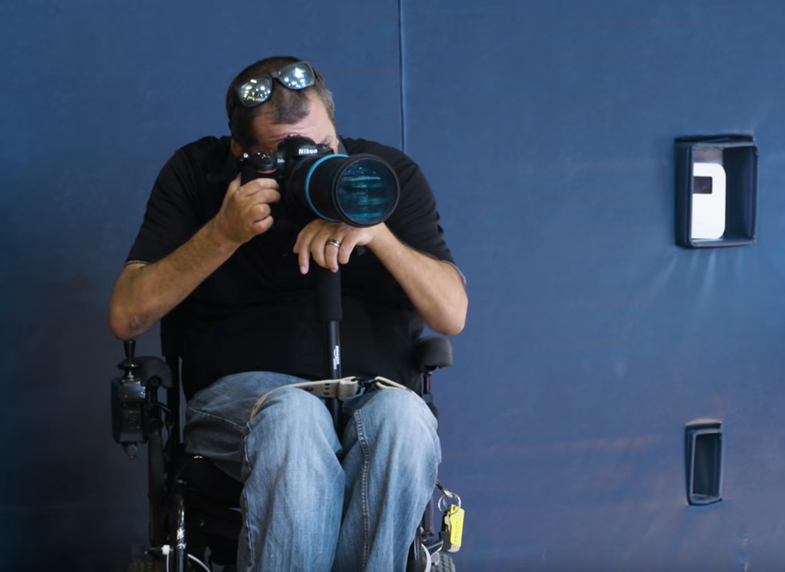 When Loren Worthington was 21 he injured his spinal cord while playing a game of baseball. Three of his limbs became paralyzed as a result of the accident and he has been in a wheelchair for the past 30 years. His aspirations to be a baseball player disappeared that day, but luckily his love of sports didn't have to.
"When I started this interest in photography it was an opportunity to get back into sports again," he says in a video created by Great Big Story.
Although Worthington's story is obviously incredibly inspirational, we're fascinated by the modifications that he's made to his camera so that he can shoot. For example, he can't use the fingers on his right hand, so he uses an external shutter control that he holds in his mouth while shooting.
The majority of Worthington's work is focused on athletes with disabilities who compete in adaptive sports, and he recently had a chance to photograph during the Rio 2016 Paralympics.
Check out the video above to learn more about Worthington and his work.