Watch This: Phillip Toledano Confronts His Fear of Aging and Death
Photography's big idea man takes on a deeply personal and slightly morbid self-portrait project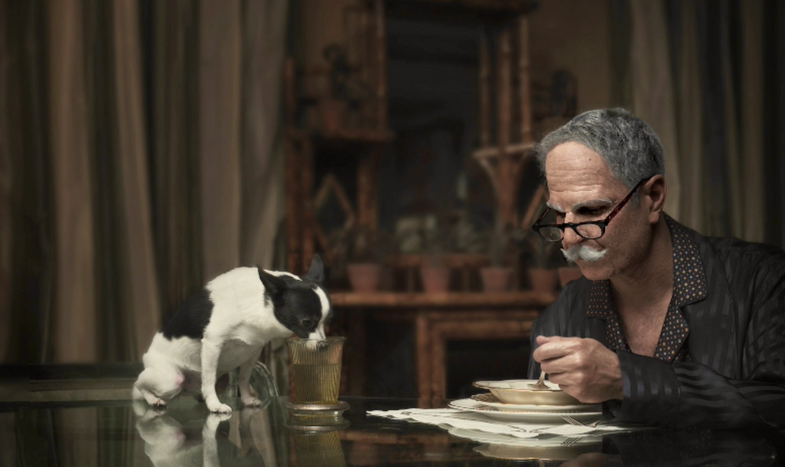 What's the best way to deal with something that makes you uncomfortable? Phillip Toledano seems to think it's smartest to face it head on, which is exactly how he he conquered his fear of growing old.
In Joshua Seftel's New York Times Op-Doc, The Many Sad Fates of Mr. Toledano, which was released last week, the photographer explores a variety of ways that he may grow old and ultimately meet his demise.
"Today I'm having a stroke," Toledano says as a makeup artist preps him for one of his many transformations. "According to my DNA test I've got a very high likelihood of heart disease. I think one of my fortune tellers also mentioned that."
For three years Seftel trailed Toledano as he worked on this somewhat morbid self-portrait series: following him as he got the results of his DNA test, visited fortune tellers and sat, often for hours, in the chair of a makeup artist who transformed the healthy, handsome and happy Toledano into a variety of sad looking old men.
"I wonder if it will make me more or less neurotic," Toledano speculates during the film. "Hopefully less."
In the video Toledano becomes obese, homeless, a plastic surgery disaster, has a stroke, develops alcoholicism, gets busted by the feds and then dies—seven times over.
Although the concept sounds down-right depressing, what emerges is a humorous take on what it means to grow older that is, quite frankly, a bit therapeutic.
"I can't help wondering if it might be good to stare at our greatest fears, to study our darkest possible futures," Seftel wrote about the video.
Although the film clocks in at 25 minutes, it's well worth watching. Check it out above.