On the Wall: Exploring What it Means to Eat
Eating food — it's an everyday occurrence that many of us are lucky enough to think very little about. We...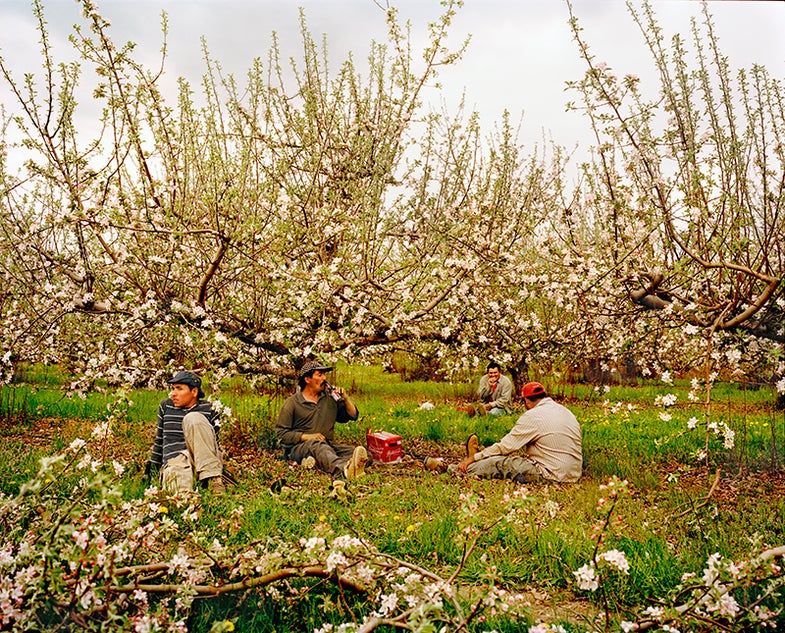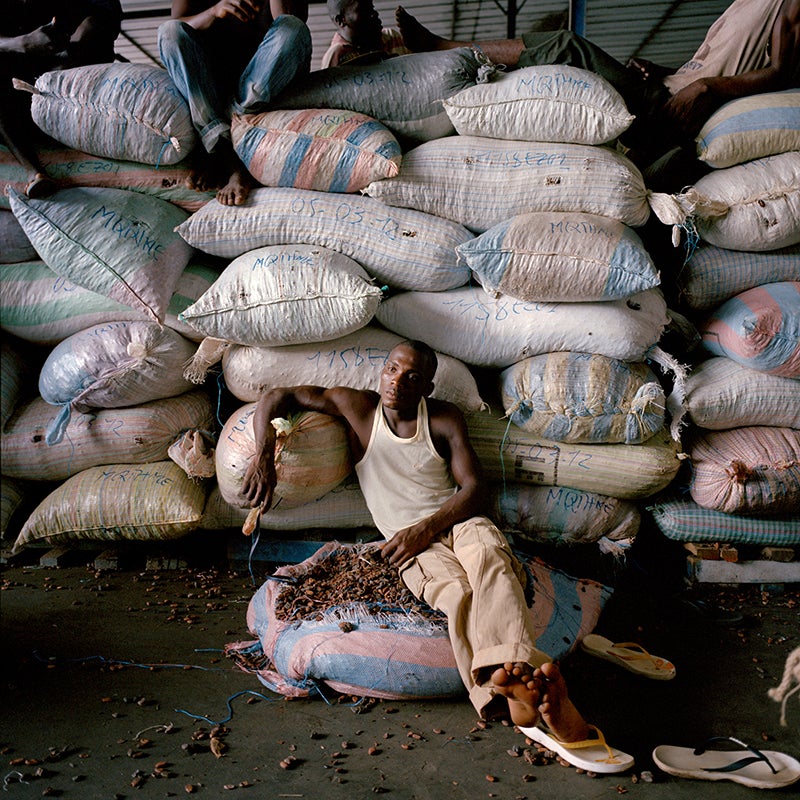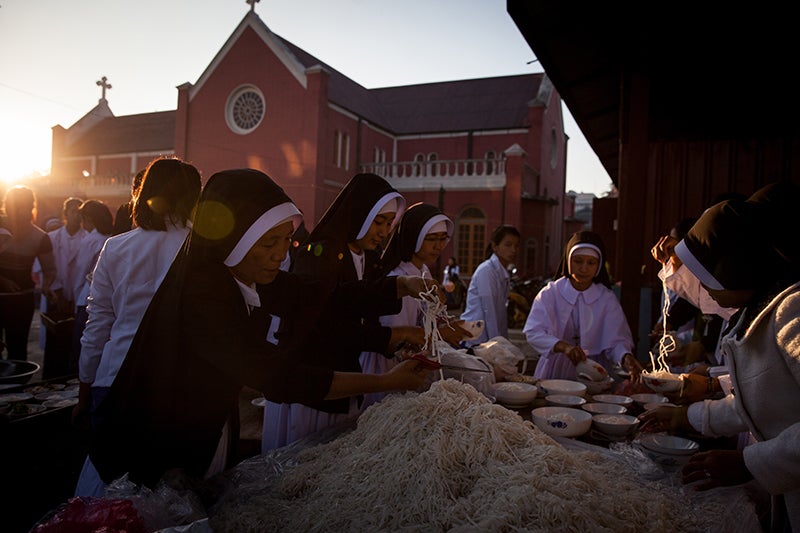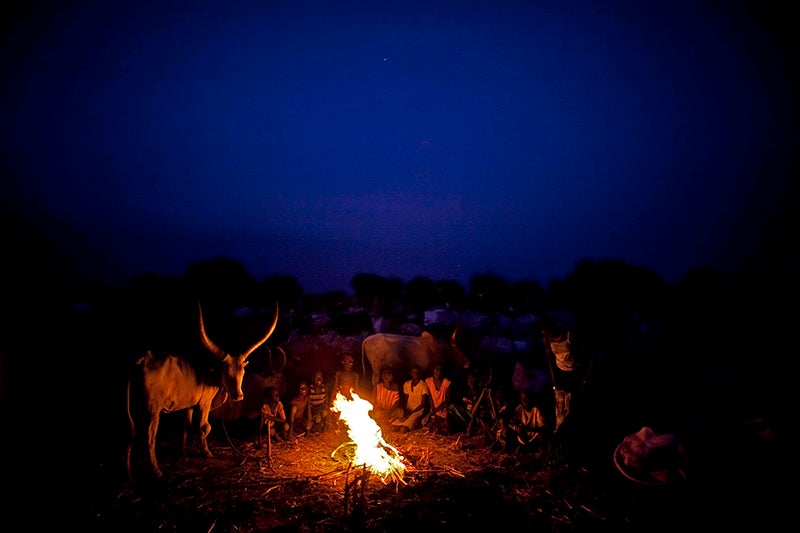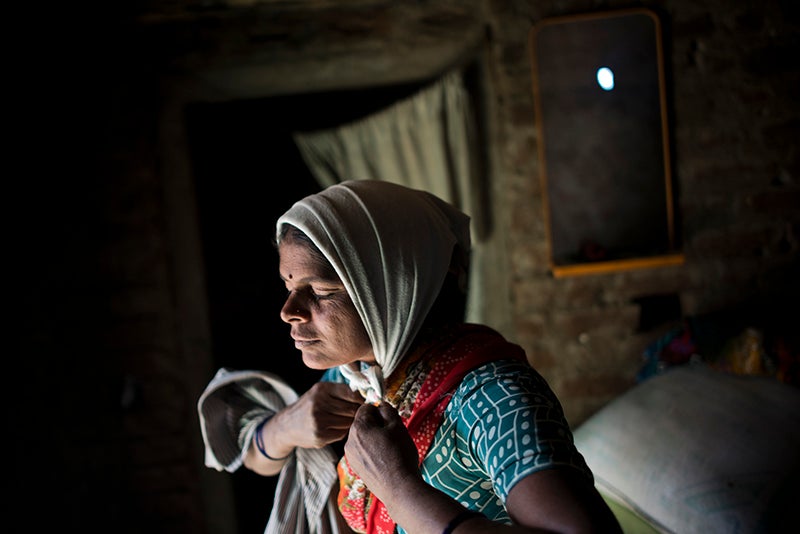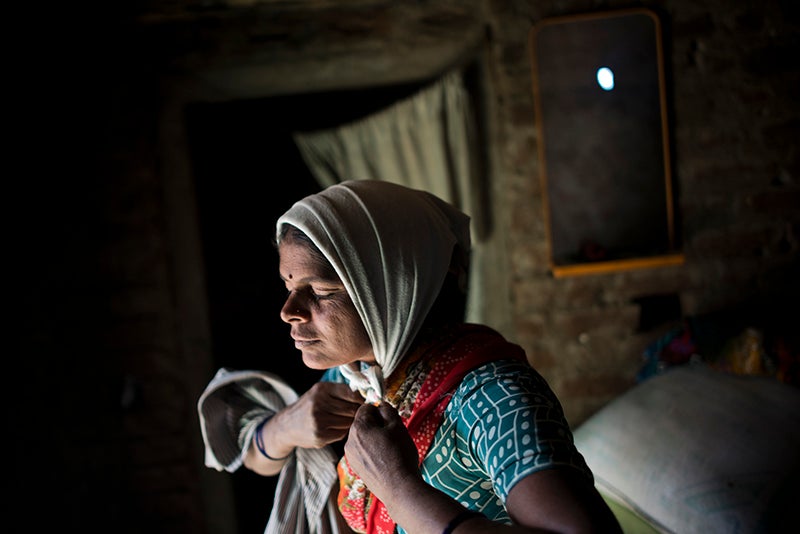 Kala Lakavath a "cotton widow" in Andhra Pradesh, India, prepares for a long day in the fields to pay off her family's debts. Her husband committed suicide by drinking pesticide three years ago. Andhra Pradesh, India. November 15, 2013. Andrea Bruce is a documentary photographer who brings attention to people living in the aftermath of war. In 2012 she was the first photojournalist to be awarded the Chris Hondros Fund Award. See more of her work here.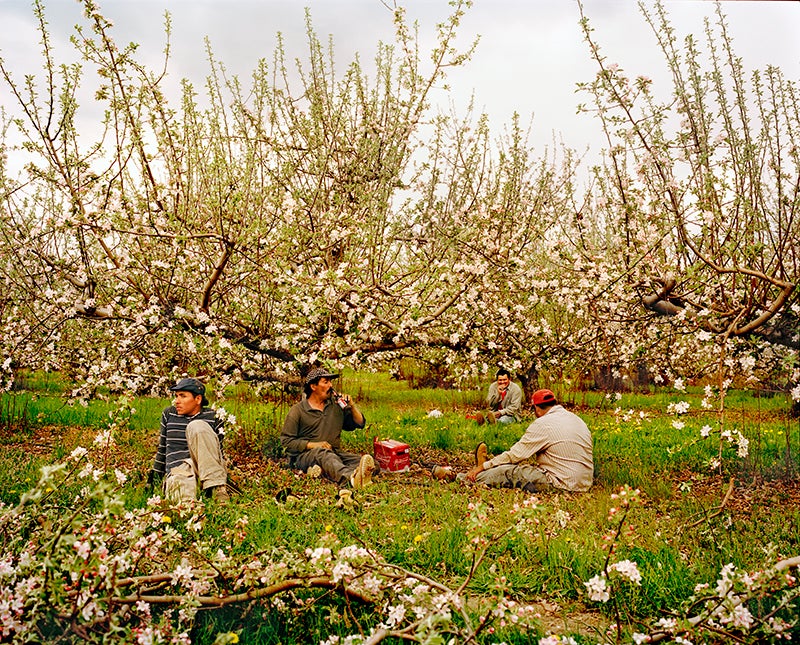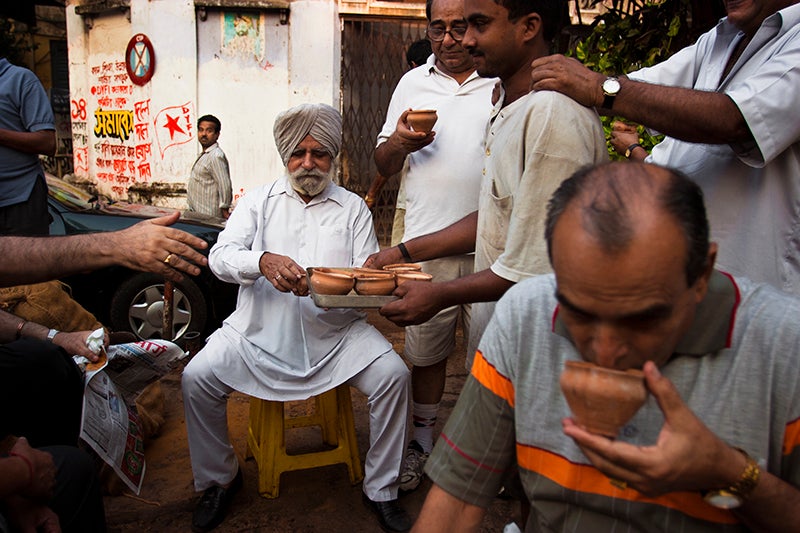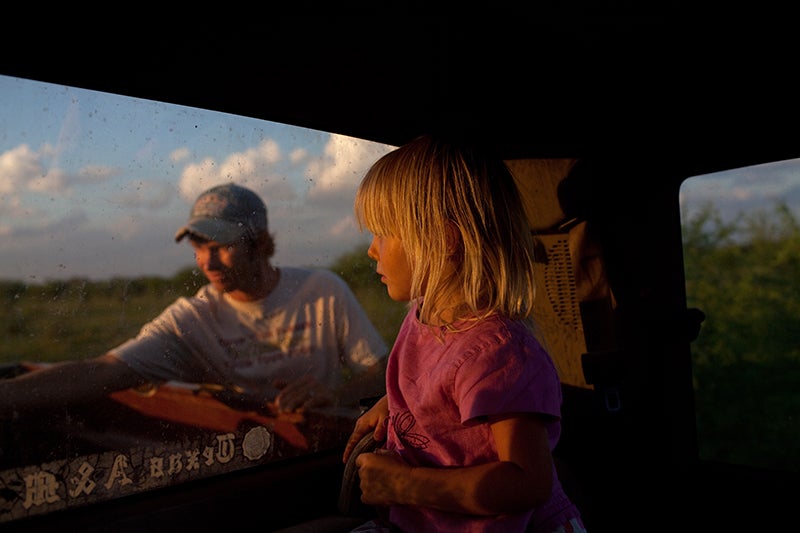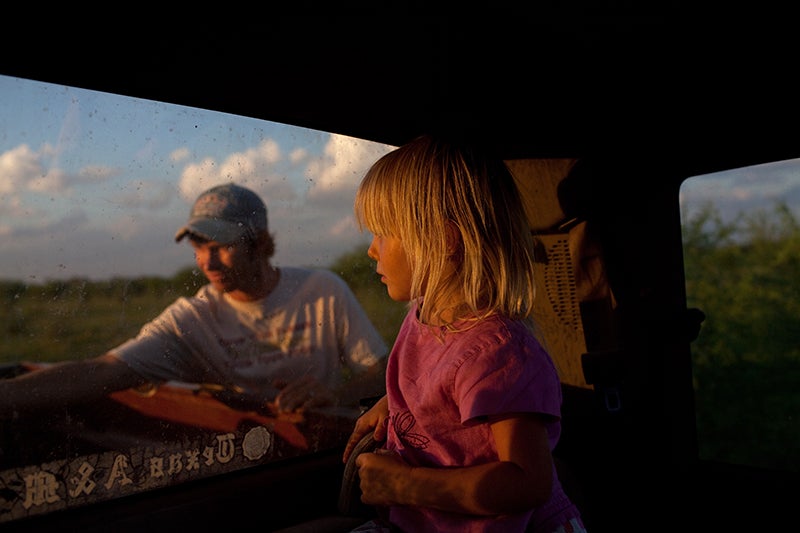 USA – Oil and Gas
Mirabelle, 3, watches her father from inside the family farm pick-up truck. Fred Lyssy, left, does evening chores around the family's 564-acre organic farm. Fracking activity surrounding the Lyssy's farm in the Eagle Ford Shale has brought dangerous air emissions, including benzene and hydrogen sulfide, which cause great concern for the Lyssy family and their legacy farm. Lance Rosenfield is a freelance photographer based in Washington, DC. Lance's project 'Thirst for Grit' was chosen as a finalist for the 2009 Emerging Photographer Grant awarded by the Magnum Foundation, as well as the Michael P. Smith Grant for Documentary Photography. See more of his work here.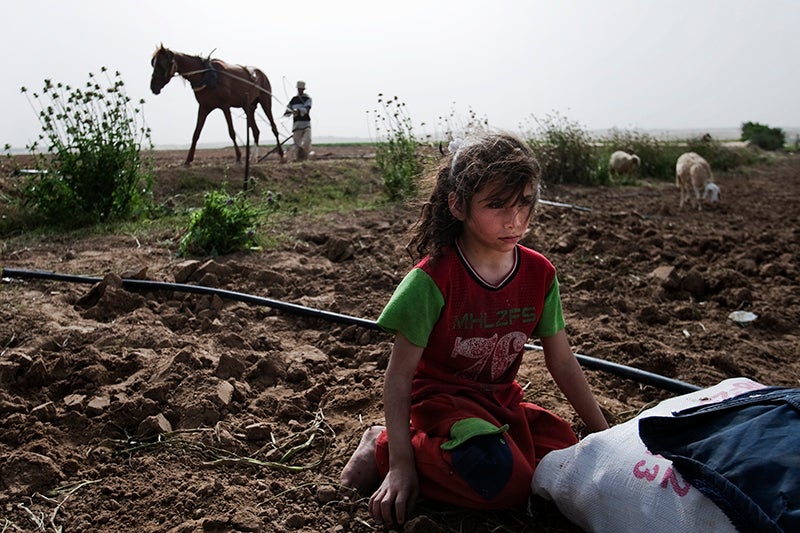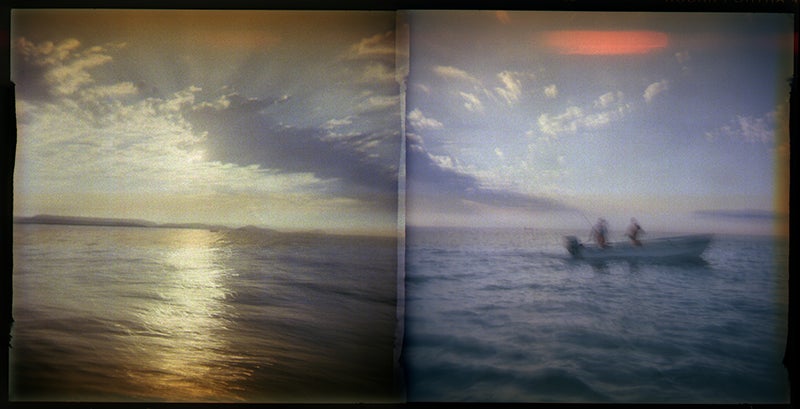 Eating food — it's an everyday occurrence that many of us are lucky enough to think very little about. We eat to survive and we eat to celebrate, but very rarely do we stop and consider the stories behind the daily meals we consume.
"Appetite: The Culture of Food," which opened last night in Brooklyn's Air Circulation gallery, seeks to tell these stories. The show features work from a powerhouse lineup of photojournalists such as Ed Kashi, Andrea Bruce, Diana Markosian, Justin Maxon and more; it spans 11 different countries and explores a variety of narratives about what it means to eat.
"People eat food every day and they often don't think about the lengths that it takes for food to be put on your table," Melanie Burford, the show's curator, tells American Photo. "I wanted people to really think about the stories that allow them to eat chocolate, not just take for granted the meals that we have everyday."
Lengthy artist statements accompany every photograph as a way to give context to the larger body of work that each image was pulled from. According to Burford, many of the images featured in the show came from stories that weren't originally focused on food.
"The biggest strength of the work is the images came from very important stories," she says. "The greater body of work that these photographers were doing was surprising to a lot of people not knowing about kidney failure in people who are cutting sugar cane in Nicaragua or these farmers who were committing suicide in areas of India."
Joyous moments with food are presented alongside the moments of strife and food insecurity. Although the stories aren't necessarily cohesive at first glance, Burford says there is something about the emotional quality in each image that makes it work. "Every image is like a little piece in a jigsaw puzzle. It all helps tell an overriding story," she says.
"Appetite: The Culture of Food" will be on view at Air Circulation until Oct. 12, 2014. The gallery is open on Sundays from 12-6 p.m. and by appointment the rest of the week. Private viewings of the show can be scheduled by emailing info@aircirculation.org.