Stan Raucher Captures Daily Life On Subway Systems Around the World
Where are all the smartphones?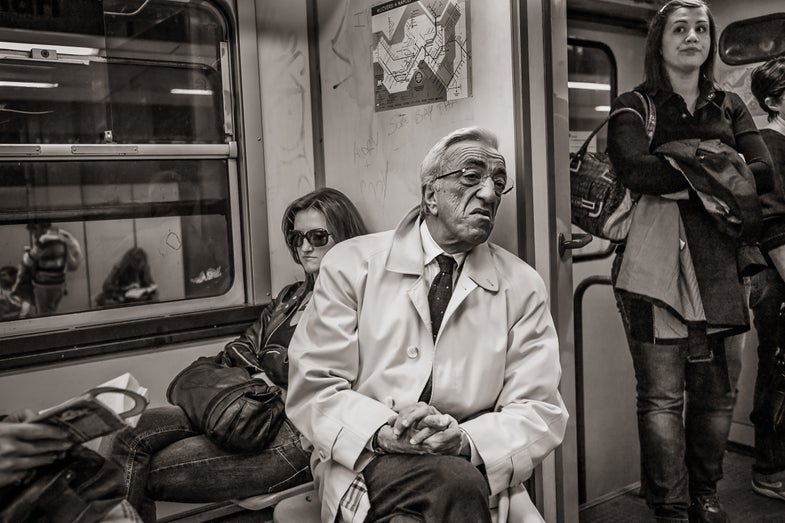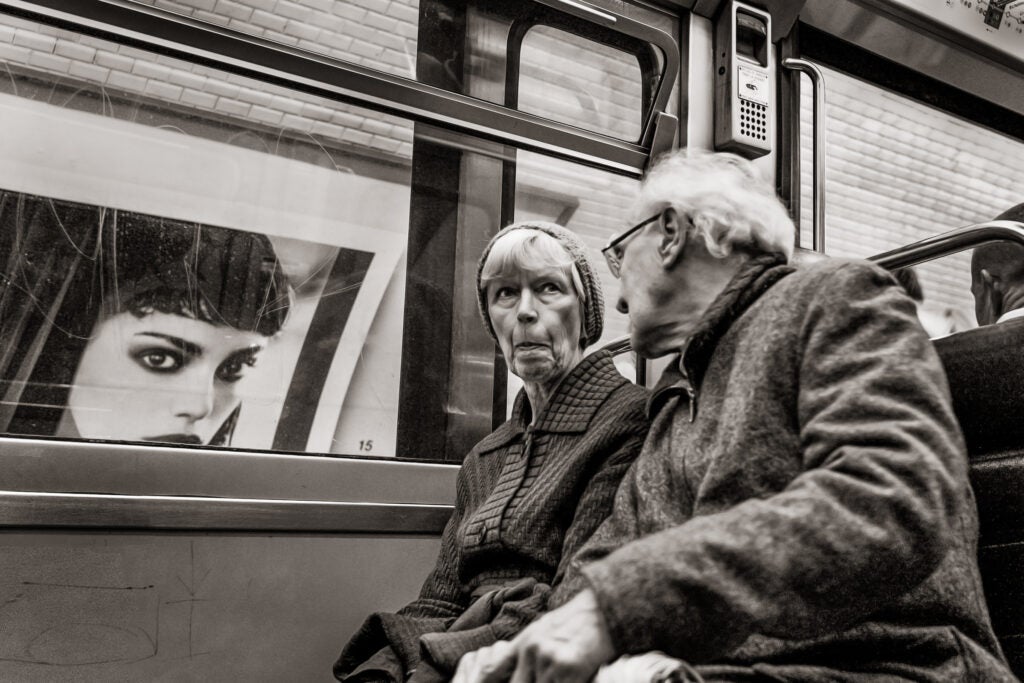 Photographer Stan Raucher's interest in photography developed later in life, but he says that a two year stint spent in New York City as a young man in the '70s had an undeniable impression on his visual aesthetics.
"I enjoyed riding the subway for fun, just to see the diversity of people," he says of that time period. "That made a really big impression on me."
Decades later, Raucher would revisit his love of people-watching on subway systems across the globe, but this time with a camera in hand. After eight years of shooting and countless hours spent riding trains in more than a dozen metropolitan cities, Raucher has published his first book of photography: Metro: Scenes from a Urban Stage (Daylight)
Here, Raucher speaks with American Photo about the project.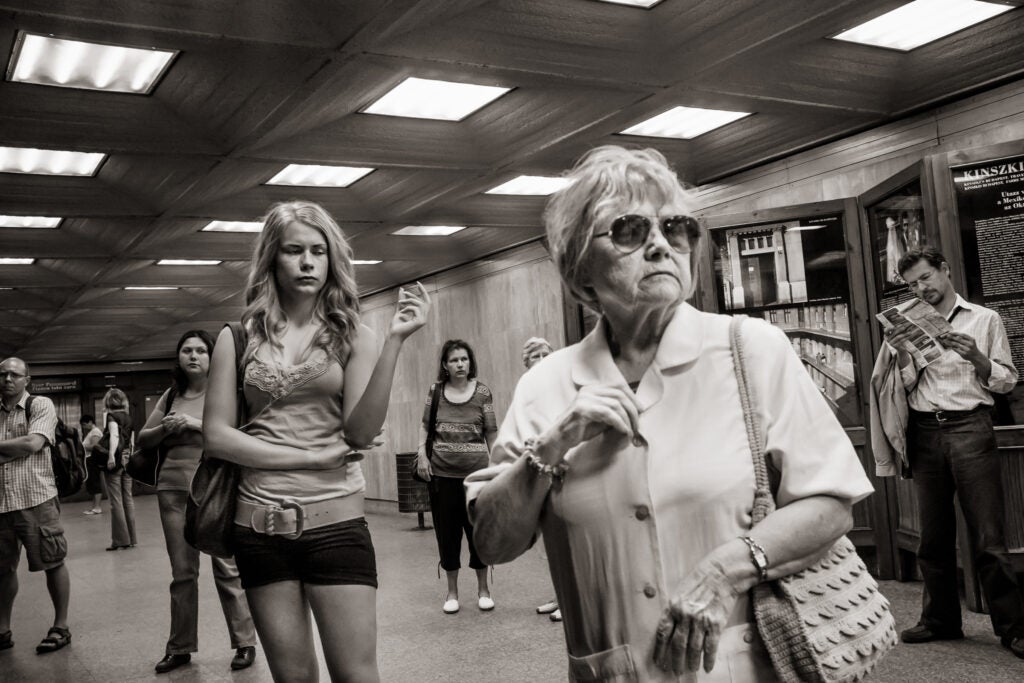 How did you get interested in photographing on public transit systems around the world?
I just started photographing about twelve or thirteen years ago and the first photos I took were in Paris. I was taking a street photography workshop in Paris and I would try and photograph on the metro as I was going from one place to another. I wasn't really that experienced or good at it, but I did manage to get a couple of good images. A couple years later, I was doing another photography workshop in New York and as I traveled around I would photograph on the subway system.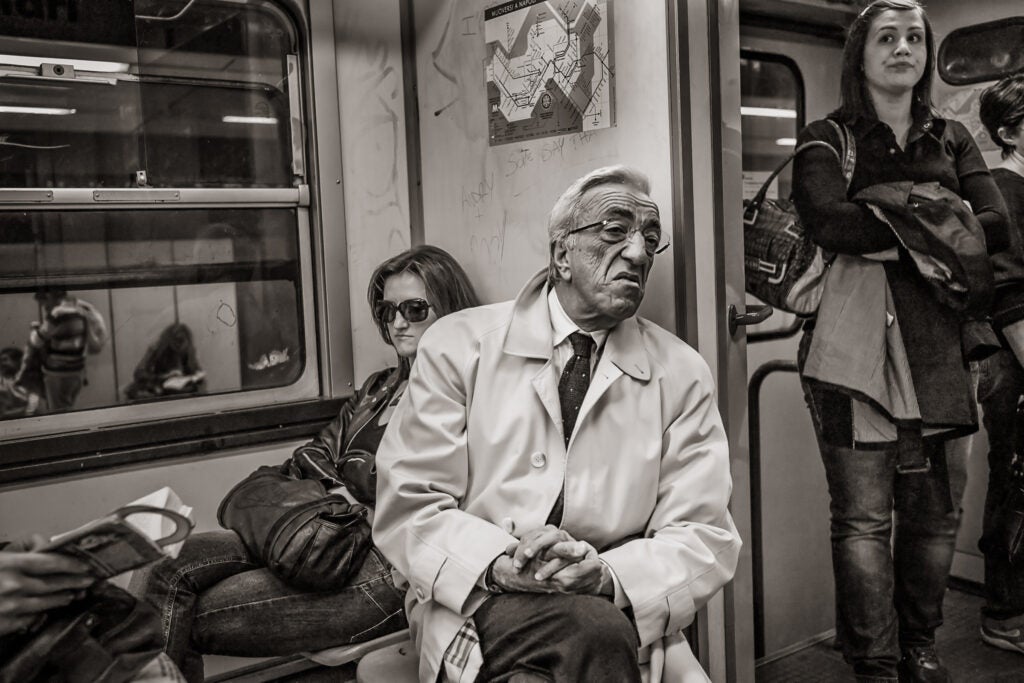 You started out as a street photographer, would you consider the work in Metro an extension of that street photography background?
I was doing street photography for about three or four years before I really could refine what I was looking for, and have a more critical eye as to what made a photo worthwhile. I don't know if I actually like the term "street photography" anymore, because there's so much of it, and a lot of it, in my opinion, is not really that compelling. I see a lot of photography by other people on subways too, and if it's just a person sitting on the subway seat with a blank expression—that doesn't really mean anything or motivate me in any way. I like to have things that are a little bit more complex.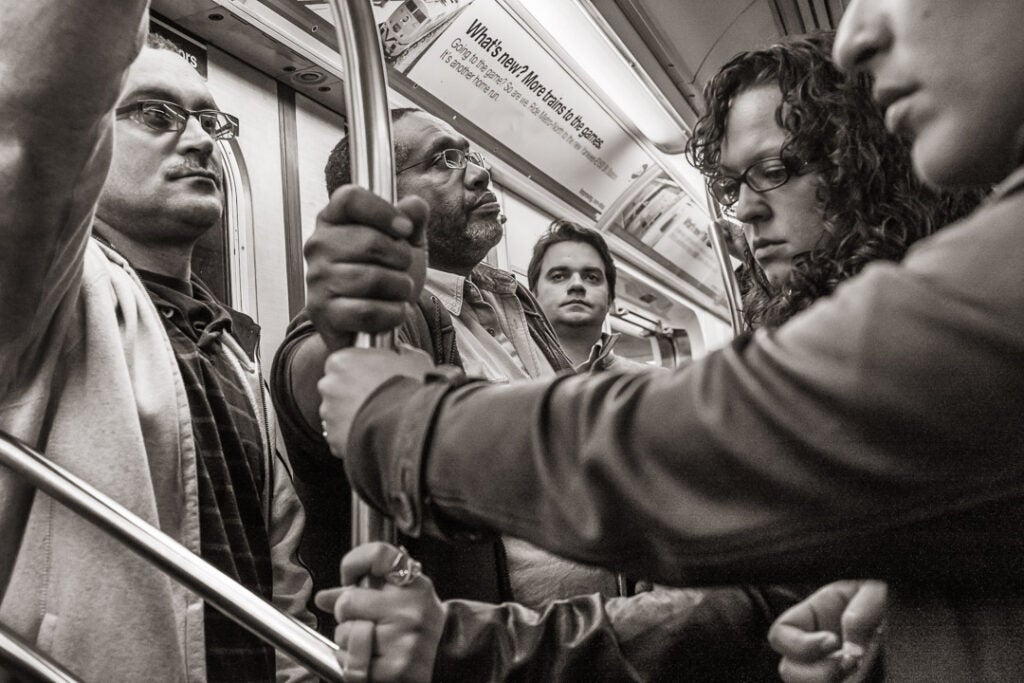 What is your shooting style when riding a subway system: are you trying to be a discreet fly-on-the-wall or are you unconcerned with people realizing you are taking their picture?
I'd always have a camera around my neck, plainly visible, but because I wasn't taking it to my eye, or because I wasn't looking at them directly when I would take a photo, they wouldn't hear the shutter click. I started out using a Leica M8 and a Leica M9 and a single 35mm lens. After shooting with the same focal length lens, you don't have to take the camera to your eye. You know what's going to be in the field of view. On the subway it's easier—the people are concentrated in one spot, they're not moving that much, a lot of times they're lost in thought. Later on, I was using a Nikon D700. Most recently, I've been using a Fuji X100, which is a small camera. People just think you're a tourist.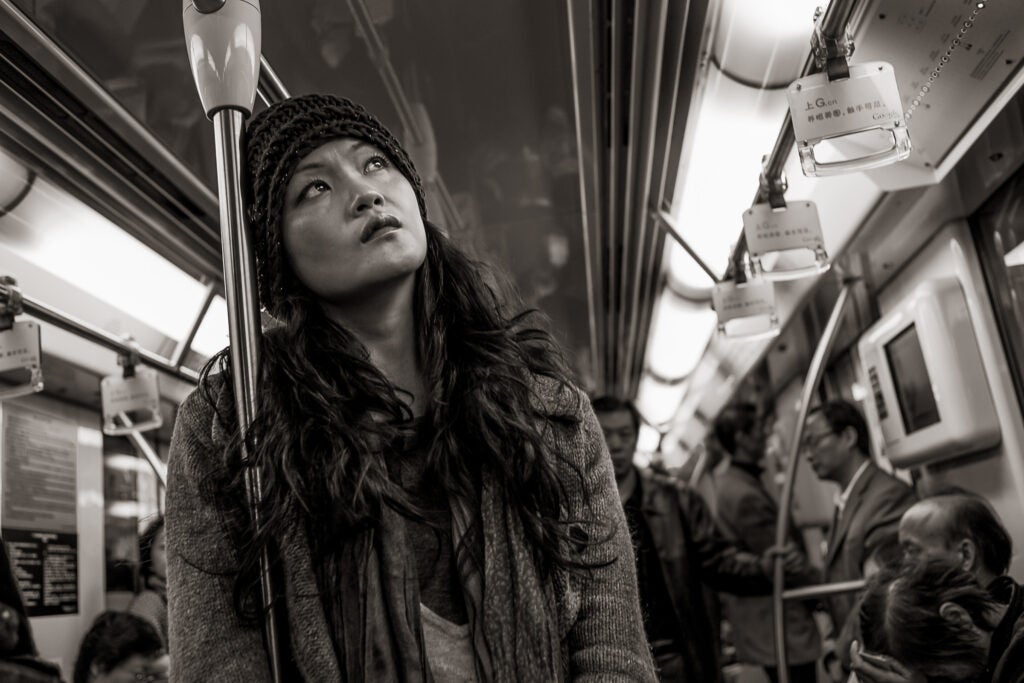 After traveling all over the world and photographing in various metro systems do you have any favorites?
I'd have to say my favorite places were New York and Mexico City. In New York, it's just the diversity of people who you can see. In Mexico City everyday there are five million people who are riding on the subways.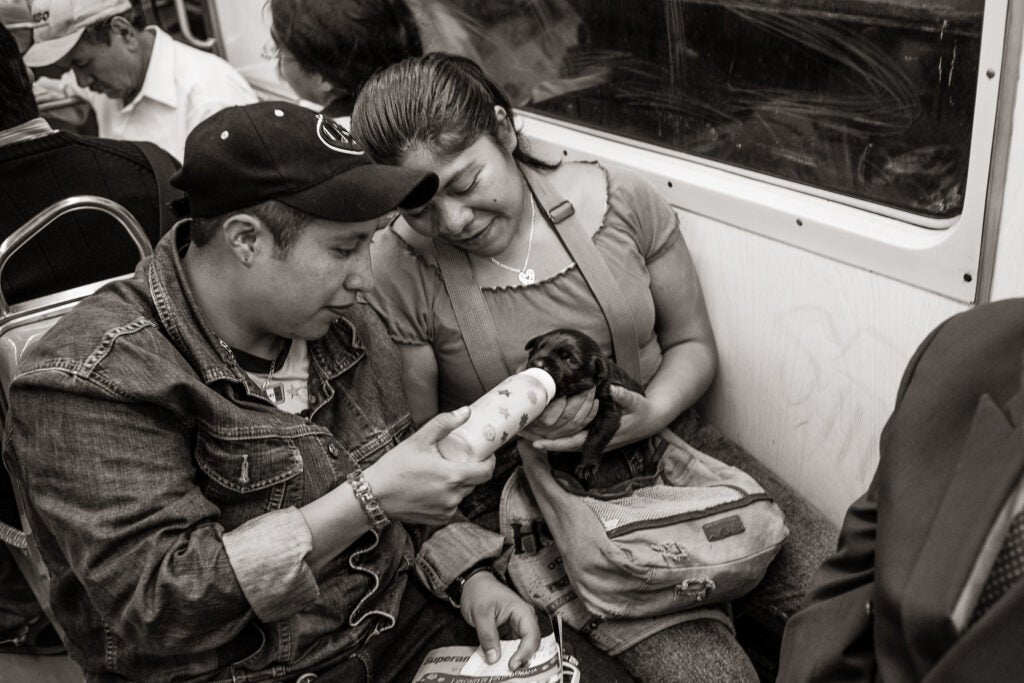 Were there certain times of days that you would try to go photograph?
It depends a lot on what day of the week it was and what time of year it was. Obviously, there's some subways that are twenty-four hours, like New York, but some close down. If it's too crowded at rush hour, in a lot of places, it's impossible to photograph, just because you're packed into the car like sardines. When it's less crowded it might be more difficult to find interesting situations. I never really said, "Okay, I want to photograph at such-and-such a time." I would just go out when I had the opportunity. It's all serendipity. You just don't know what's going to happen.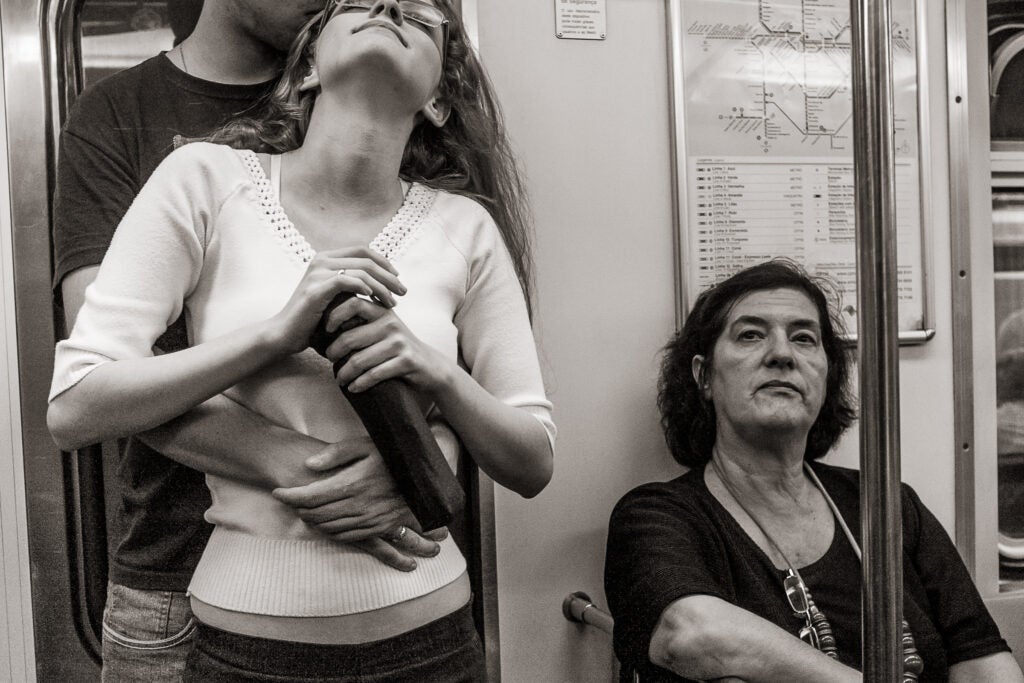 In the years that you worked on this project did you notice any changes in people's behavior on the various subway systems you photographed?
It seems like people are, over the last several years, more buried in their phones. There's a little bit less interaction going on. That makes it a little bit harder to find something interesting.