Ryan Heffernan's Backyard Bonanza
When Ryan Heffernan first laid eyes on the mountains of northern New Mexico, he came home to a place he'd … Continued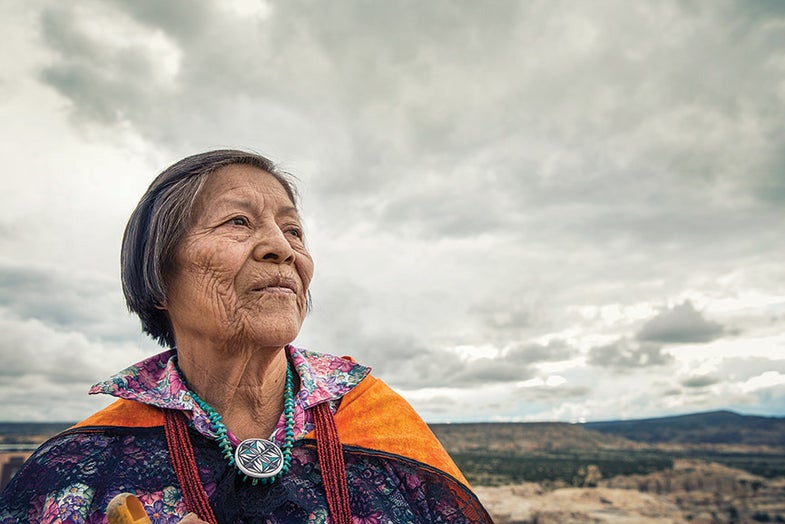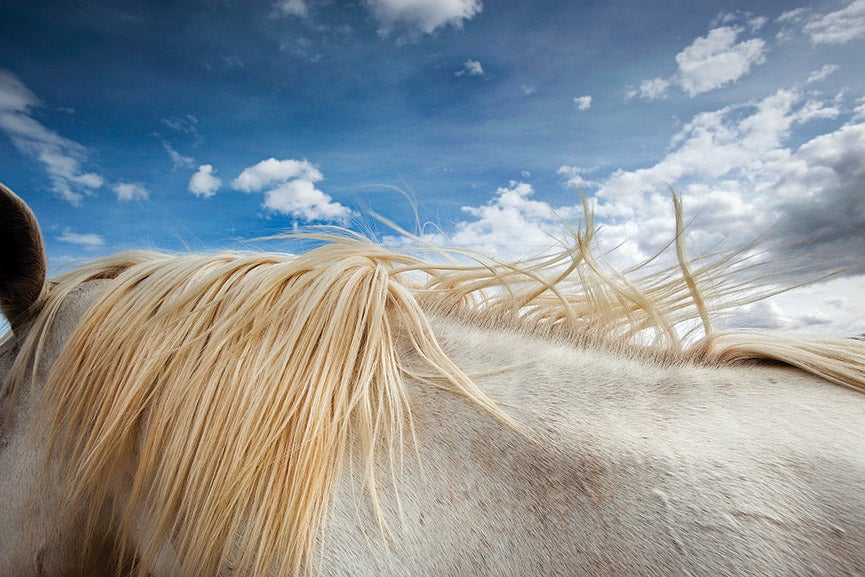 Wind blows through a white horses mane
A white horse on the range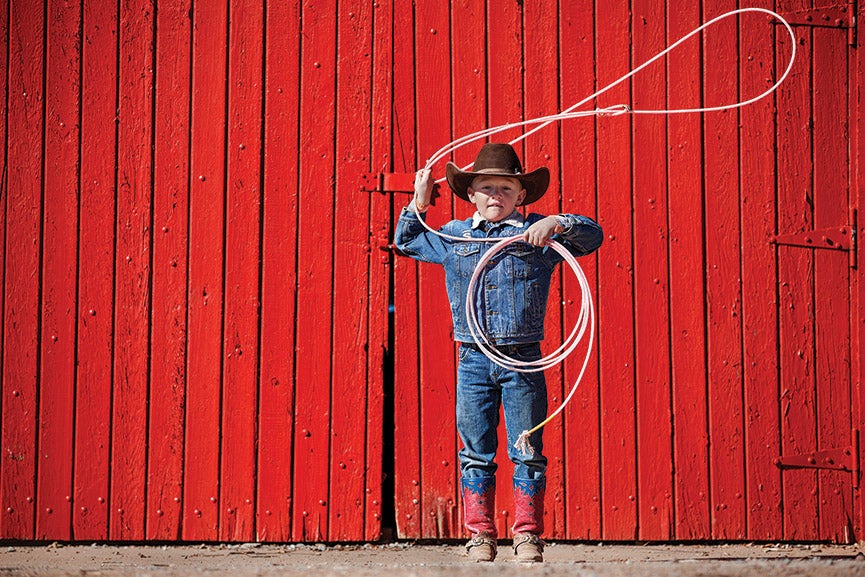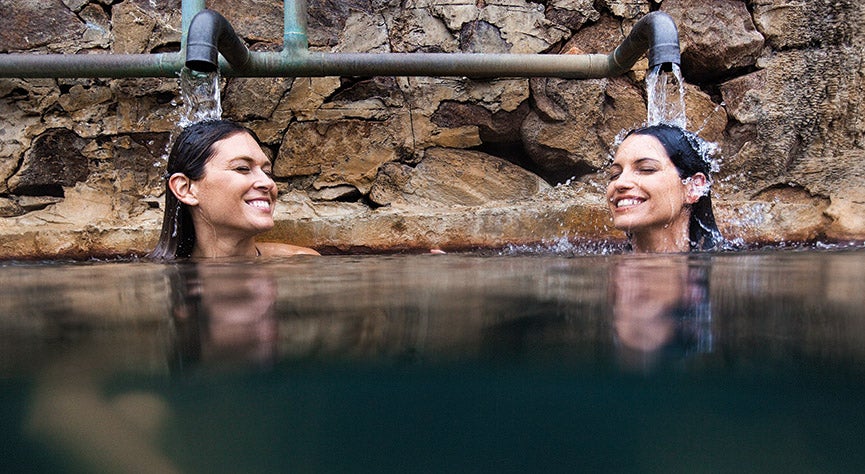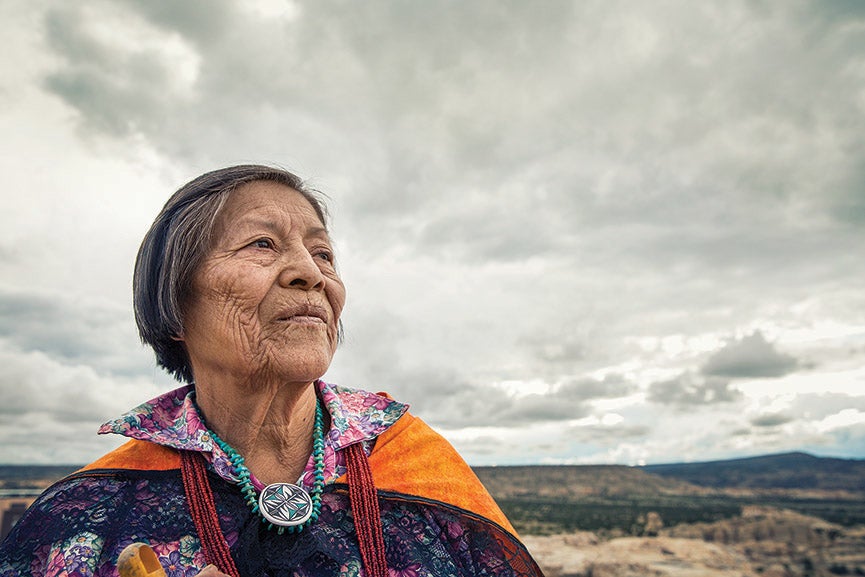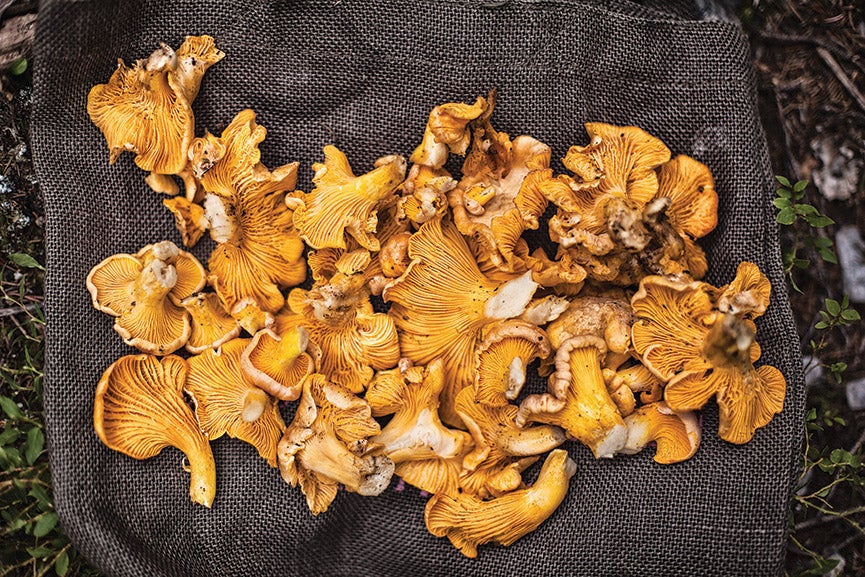 When Ryan Heffernan first laid eyes on the mountains of northern New Mexico, he came home to a place he'd never been before (cue John Denver's "Rocky Mountain High"). "I rolled into Santa Fe two days after graduation, and I was working at the workshops the following day," he recalls of his 2005 stint in a work-study program at the Santa Fe Photographic Workshops after he earned his bachelor's degree at Bates College in Lewiston, Maine. "It was my grad school: 24-seven photography for eight weeks of that summer. And I started falling in love with all these best-kept-secret spots around the state."
Soon after, Heffernan took up part-time residence in Santa Fe. And what began as a personal photo project—shooting campers, fly fishermen, kayakers, indigenous locals, and other nature lovers in the area's undeveloped highlands—has morphed into ongoing commercial work for clients including Outside, Men's Journal, New Mexico Tourism, and the area's premier ski resort, Taos Ski Valley.
"After working at the workshops I assisted awhile, maybe eight months or so," Heffernan says, "and then I started to get enough assignment work to keep me busy and pay the bills." He credits his assisting stints—for photo veterans including Simon Puschmann and Arthur Meyerson—with rounding out his education. "I got to be a first assistant to a lot of different guys, which allowed me to jump around and have a trial by fire: learning really quickly, getting a diverse background, and working my way up."
It was a process he'd begun as a kid, when he tagged along on shoots and assisted his father, Terry Heffernan, and his cousin, Dan Goldberg, both successful studio photographers. "They're great mentors, and photography was always a big part of my life," he says. "Being surrounded by Penn and Weston prints had an osmosis effect. But I had to come to the craft on my own terms." He quickly gravitated toward environmental portraiture. "I linked up with Amy Toensing, a great National Geographic shooter, and she really opened my eyes to the non-studio world of photography," he says.
Heffernan's assignment work has taken him to locales ranging from Guatemala to Kenya, from Paris to Shiraz, Iran. He also operates part-time out of the San Francisco Bay area, where his parents live and he enjoys free lodging, and where one of his primary clients, Adobe Systems, is based. But he considers Santa Fe home.
"I keep coming back," he notes. "New Mexico has a lot of what Colorado has, but without all the people—or the price tag. You can be on a trout stream alone, which is increasingly a rarity."
Heffernan specializes in what he calls "quintessential lifestyle imagery with a sense of place." His early New Mexico portrait subjects included world-class Kenyan marathoners training at altitude on mountain trails. "A mutual friend, a serious runner, hooked me up with all these guys," Heffernan says. "I was lucky to know locals who showed me great locations off the bat, and I've amassed a pretty great list of favorite places throughout the state."
Around 2007, after tirelessly shopping his portfolio around, Heffernan started landing assignments for publications including Outside, National Geographic, GQ, and The New York Times. Not long after, what he calls "a hodgepodge of personal work" caught the attention of the creative directors of a new campaign, "New Mexico True," for the New Mexico Tourism Department. "It was kind of serendipitous," he says, "how the work that I was already shooting started to make sense for the direction they were trying to take their campaign in."
His tourism work, along with assignments for the website blistergearreview.com, led Heffernan to another key client, Taos Ski Valley, which is poised to grow its operations under the new ownership of environmentalist Louis Bacon. "I've got a great working relationship with the ski valley," Heffernan says, "and Taos is often a backdrop for the tourism stuff—so I hope to be shooting there for a few different clients."
In fact, that's his basic M.O. "You don't really need 50 people to hire you; you need five people who hire you all the time," Heffernan says. "I just try to leverage what I know best. I can go anywhere anyone wants to send me—but I seem to get the best stuff shooting in my backyard."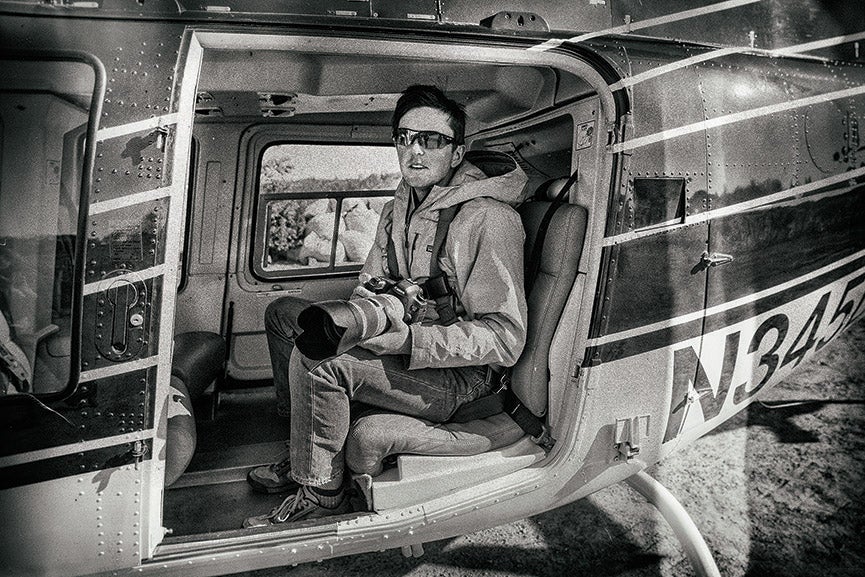 CLOSE-UP: Ryan Heffernan
Lives In: Santa Fe, NM, and San Francisco, CA
Studied At: Bates College, Lewiston, ME
**Clients Include: **Adobe Systems, GQ, 
Martha Stewart Living, The Martin Agency, Men's Journal, National Geographic, New Mexico Tourism, The New York Times, Outside, Pentagram, 
Runner's World, Taos Ski Valley
**In the Bag: **Two Canon EOS 5D Mark III bodies; Canon EF 24-70mm f/2.8L II USM and EF 70-200mm f/2.8L IS II USM lenses; 
F-Stop Tilopa BC Pack; Canon EX II Speed-lite flash; Gary Fong Lightsphere; PocketWizard Flex TT Transceiver and Mini TT1 Radio Slave Transmitter
New Direction: "I'm doing more and more motion work: I'll direct a DP to roll a clip on site while I'm also shooting stills," Heffernan says. "You can set up one photo shoot and effectively walk away with both assets."