Robert Mapplethorpe Documentary Coming to HBO this Spring
The first-ever comprehensive film on the controversial photographer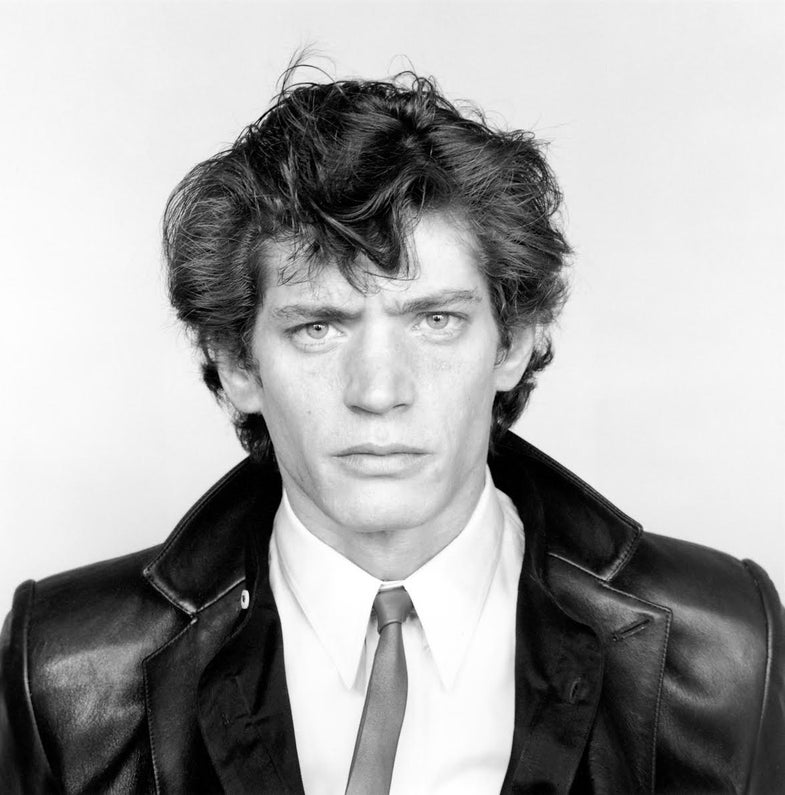 This April HBO will release the first comprehensive documentary about the life and work of Robert Mapplethorpe, making 2016 appear to be a big year for the provocative photographer.
Mapplethorpe: Look at the Pictures uses the two-venue Mapplethorpe retrospective that opens in Los Angeles this March as a jumping-off point for the film, giving viewers an inside look at the preparation of the two shows.
Filmmakers Fenton Bailey and Robert Barbato worked closely with the Mapplethorpe Foundation and gained unprecedented access to Mapplethorpe's archival material, never-before seen photographs, and even some rediscovered audio interviews that were recorded prior to his death. "Even his most shocking and forbidden images are included without blurs, without snickers—in other words, exactly as the artist intended," Bailey and Barbato said in a press release.
The film tracks the artist's life from his early days as a student at Pratt Institute, his rise to fame within the New York art world, the controversy surrounding his sexually explicit photographs, and his untimely death in 1989.
Mapplethorpe: Look at the Pictures will debut exclusively on HBO in April 2016.