Acacia Johnson Finds Magic Light Inside the Arctic Circle
Johnson explores the human connection to a barren landscape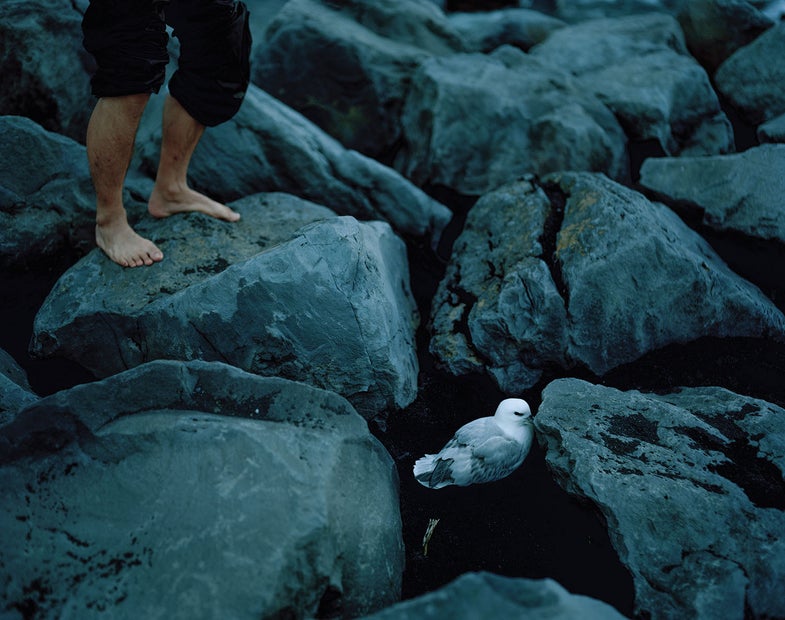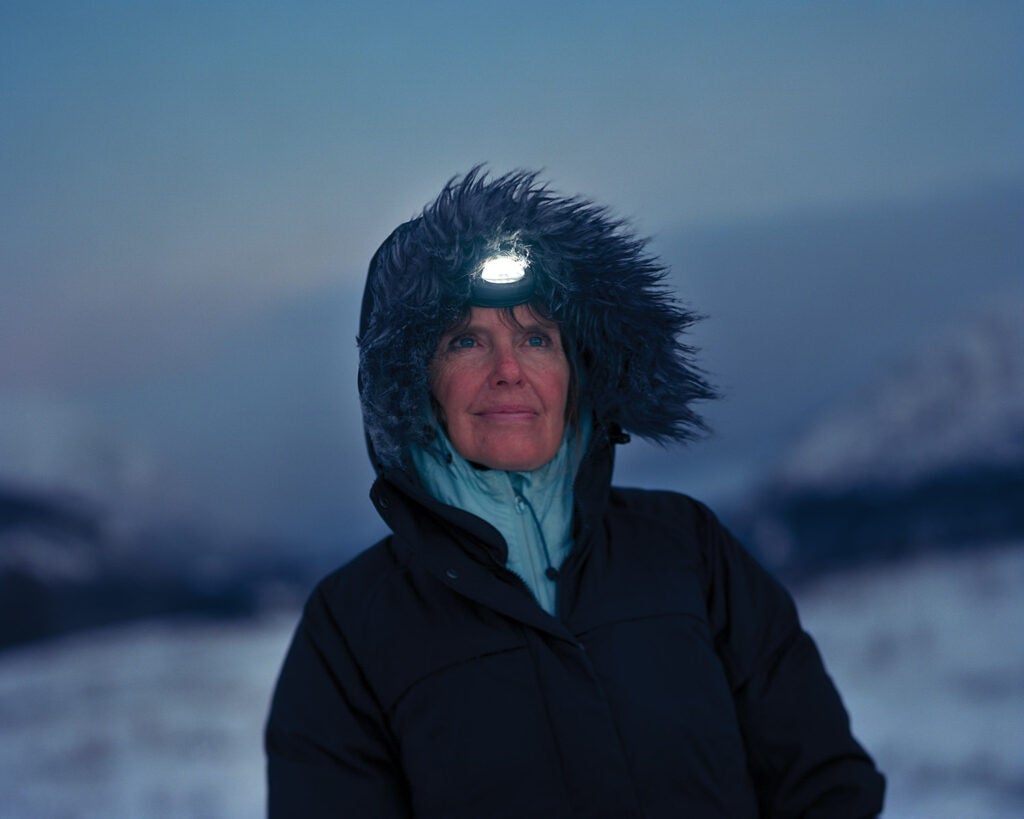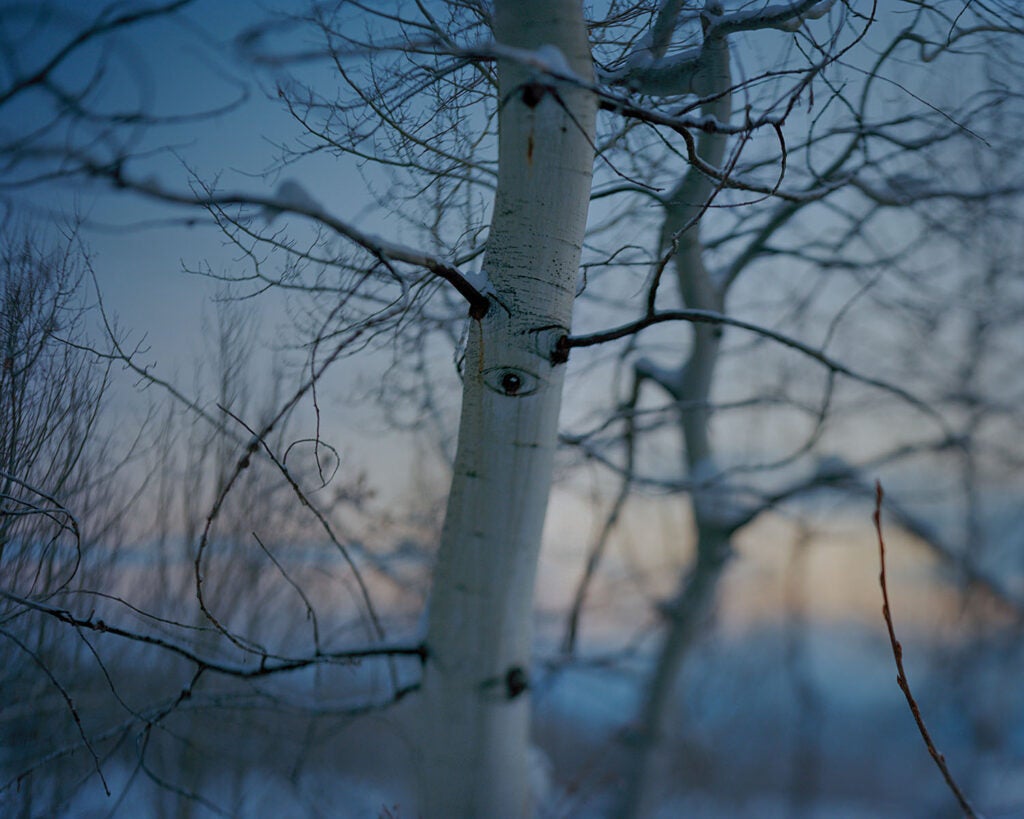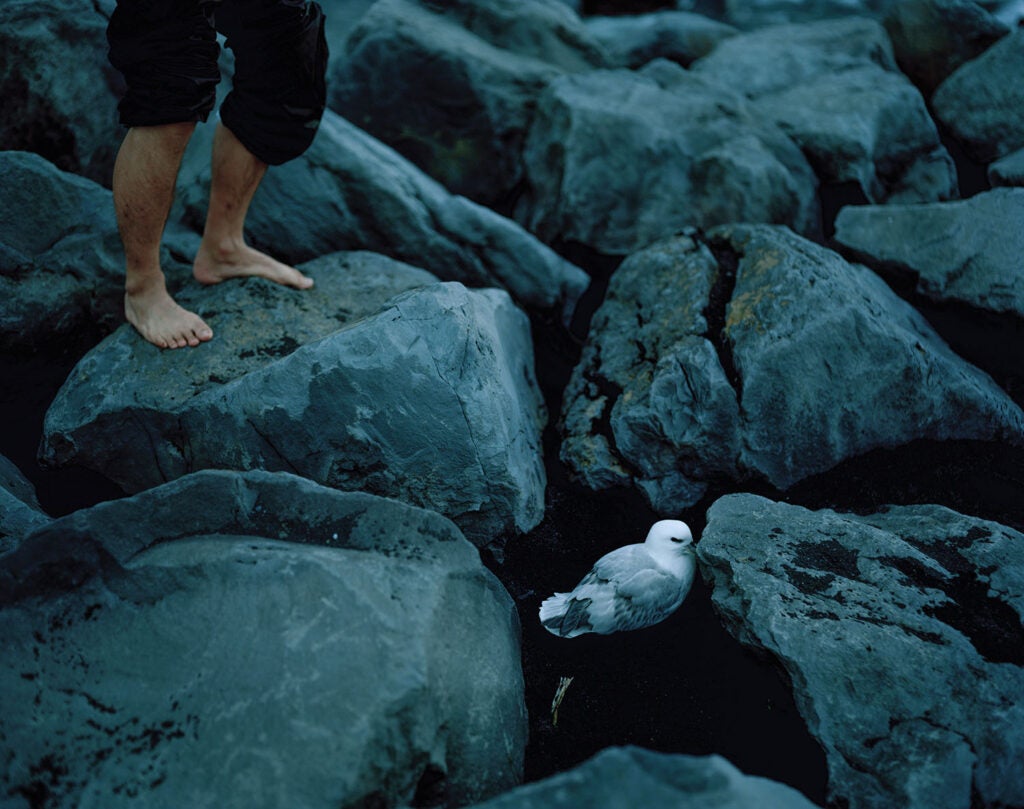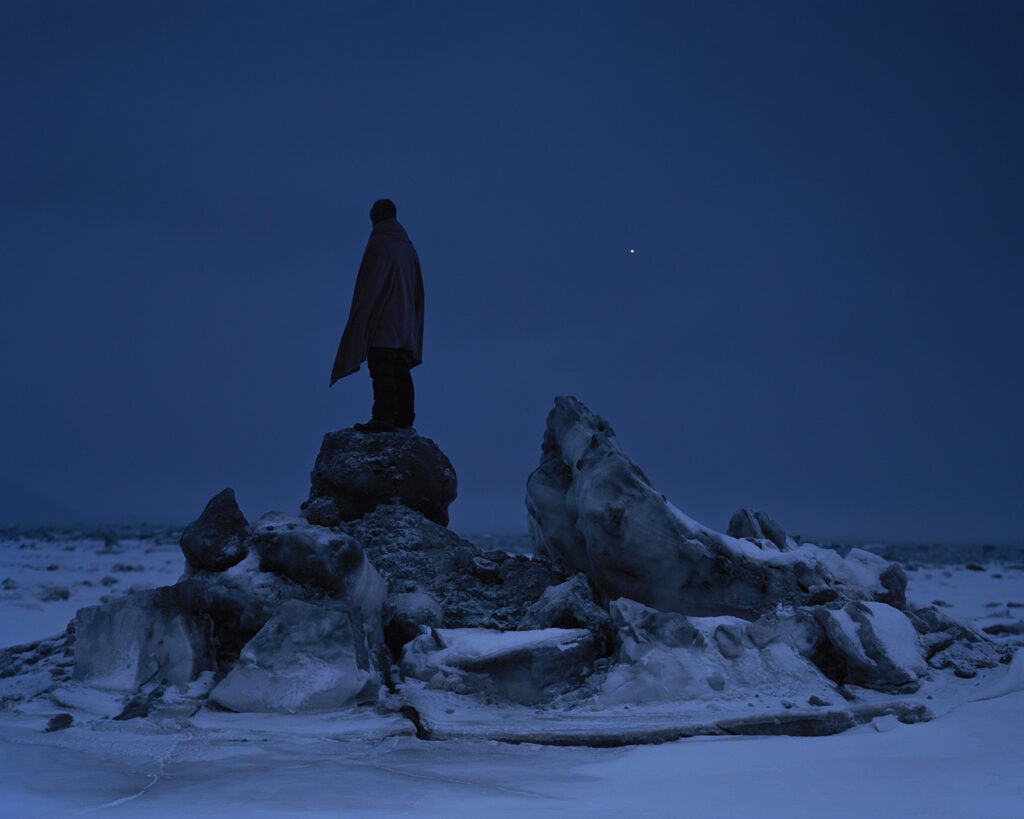 Many people set up an automatic email response when they're going to be out of pocket for more than a few days. In Acacia Johnson's case, a recent "away" message spanned months. "I am currently in the Arctic, working on a ship off the coast of Greenland & Baffin Island," she auto-replied while she was off the grid this past summer and early fall.
"I was a tourist guide on the ship, just to make money," Johnson explains via telephone from Oslo, Norway—where she relocated two years after completing her B.A. in photography at the Rhode Island School of Design. While guiding, she says, she's usually too busy to make pictures. "But the seasonal job allows me to be able to afford photography. And I can give lectures there on visual art and Arctic subjects, Inuit culture, etc. It also helps me to maintain relationships with a lot of places where I may be able to do artistic work in the future."
Her most recent photo project meant living in Arctic Bay, Canada, a remote Inuit village on Baffin Island. "It is one of the most northerly communities in the world," she says. "I was working with ideas of human connection to the Arctic landscape, so I wanted to immerse myself in an indigenous Arctic community to get a sense of perspective."
With help from a Fulbright Scholarship, and in affiliation with a graduate program at the Ontario College of Art and Design University in Toronto, she spent four months in the town, living with a local family and photographing their world.
Always attracted to northern climes, she shot earlier series in her native Alaska and in Iceland. "Before I went, the strong affinity I felt to the Arctic landscape was grounded more in personal experience—in romantic, poetic ideas about the North that didn't go terribly deep," Johnson says. "Spending time with people whose families have been living in an area for over 4,000 years, I began to feel I had never known anything about the Arctic at all!"
One shocker was the extreme temperature. "I thought I knew how to dress for winter. But when I arrived on Baffin Island in winter, I realized I had no idea what cold was," Johnson says. "Now I can say, quite firmly, 'Yeah, I do know what cold is!"
She quickly adapted. "The locals taught me how to stay warm, sew clothes, drive dog teams, hunt, build shelter, make water—every time I learned one of these things I felt that this was something many Arctic people just understand. It all felt like little pieces of a greater puzzle."
Johnson also experienced the "full spectrum of winter darkness"—above the Arctic Circle, the land is often bathed in polar twilight. "Even on the darkest day, there's still a little bit of like a twilight glow around the middle of the day," she says. "Because everything is covered in snow, this soft light reflects off of everything—so it's glowing in a beautiful, colorful way. It's absolutely magical, and it's my favorite light for photography."
Johnson prefers to shoot 4×5 film through a tripod-mounted view camera. "But it can be a hassle to set up when it's really cold," she says, "so I often use a Crown Graphic Field Camera." For backup, she also carries a Canon EOS 5D Mark III. "Sometimes digital is your only option—say, from the back of a moving Ski-Doo in the dark at 40 degrees below zero."
Now settled in Oslo, she hopes to keep exploring the far north, with a new appreciation for its residents. "The heart of the Arctic lies with the people who live there," she says. "No matter how remote or harsh a landscape, community is what it is all about. Arctic Bay became home to me; the people there became treasured friends."
Read more profiles like this by downloading the full issue of Popular Photography On Campus or going to PopPhoto.com/Campus