Rediscovering Roman Vishniac
Roman Vishniac was well known for documenting Jewish life in Eastern Europe before the start of the Holocaust. From 1935-1938...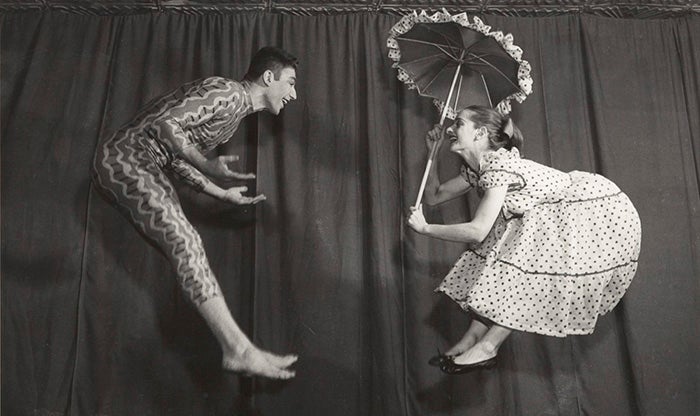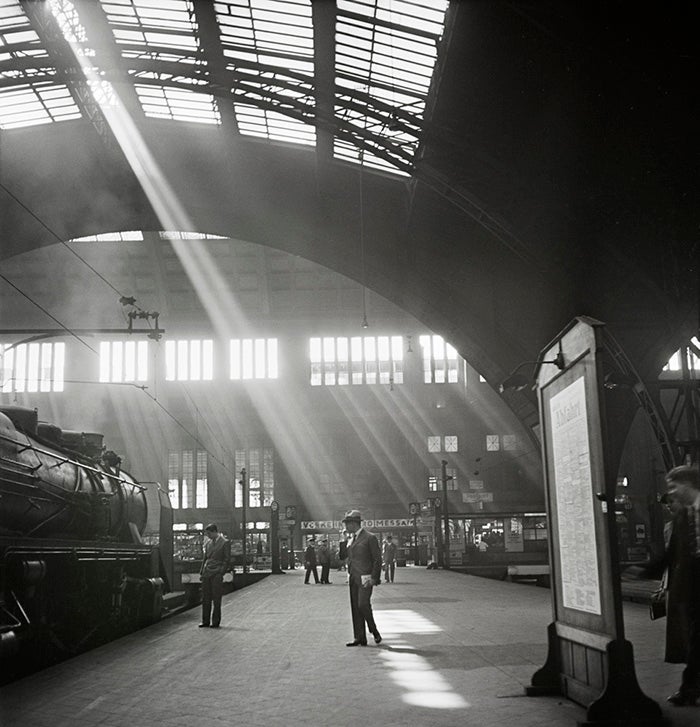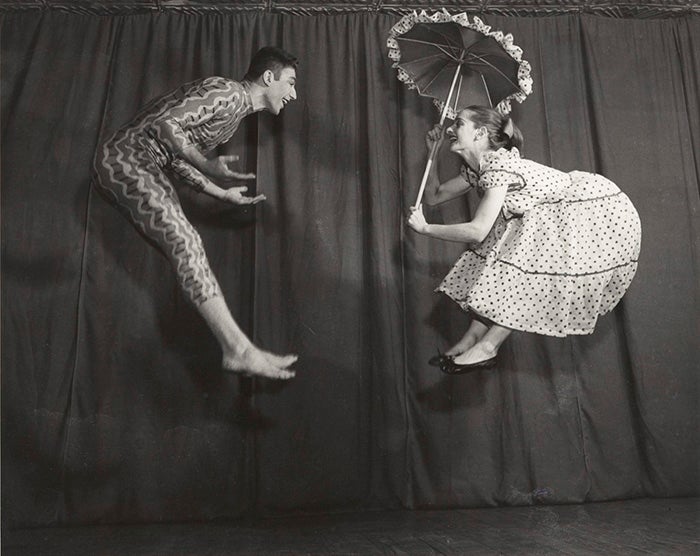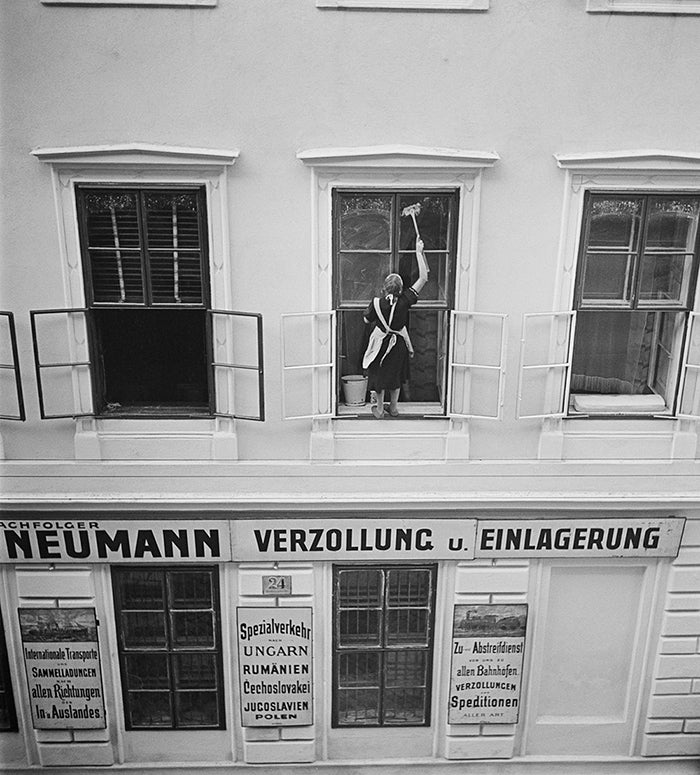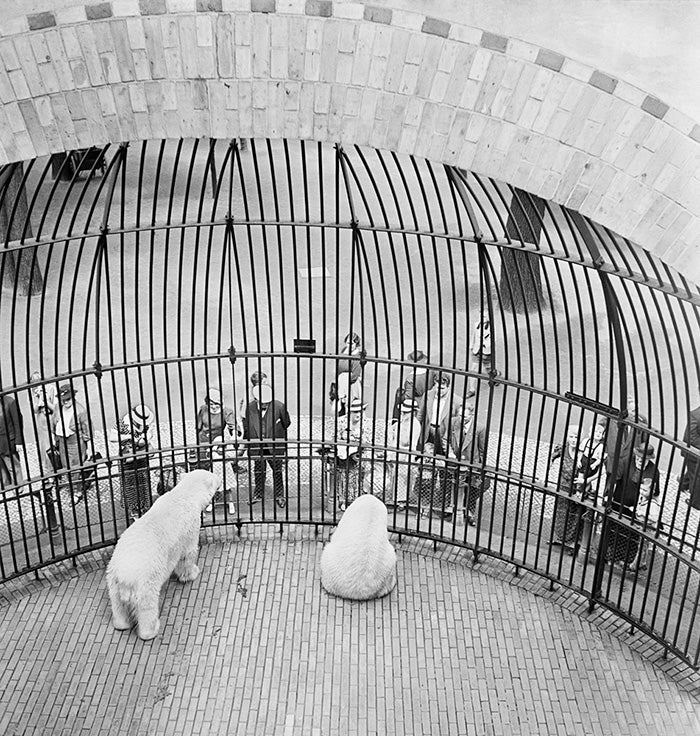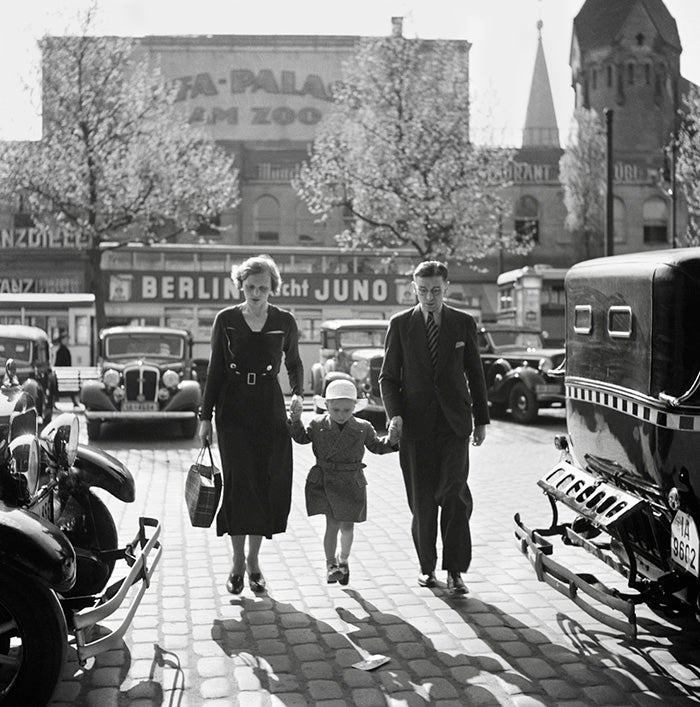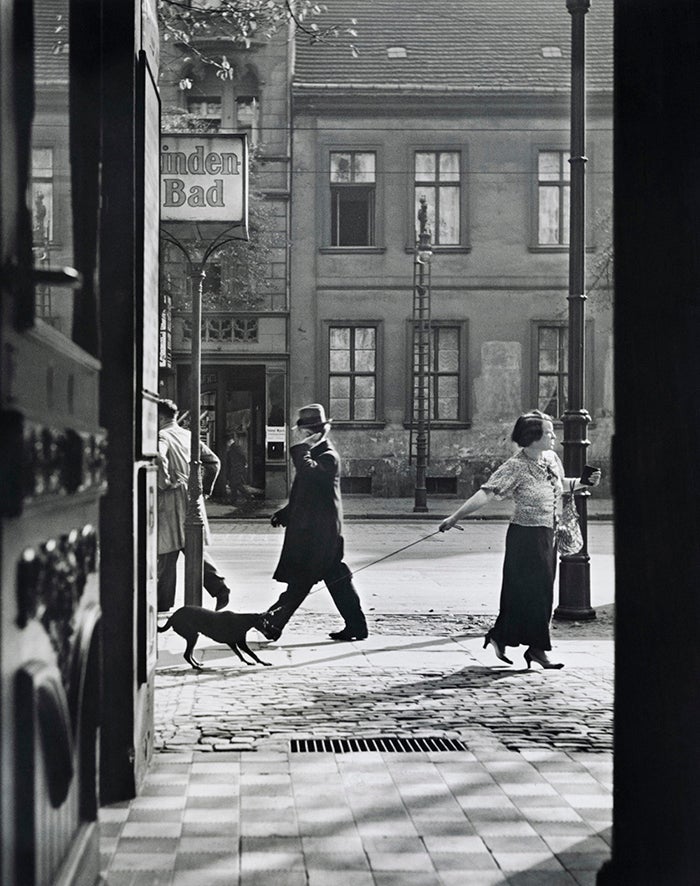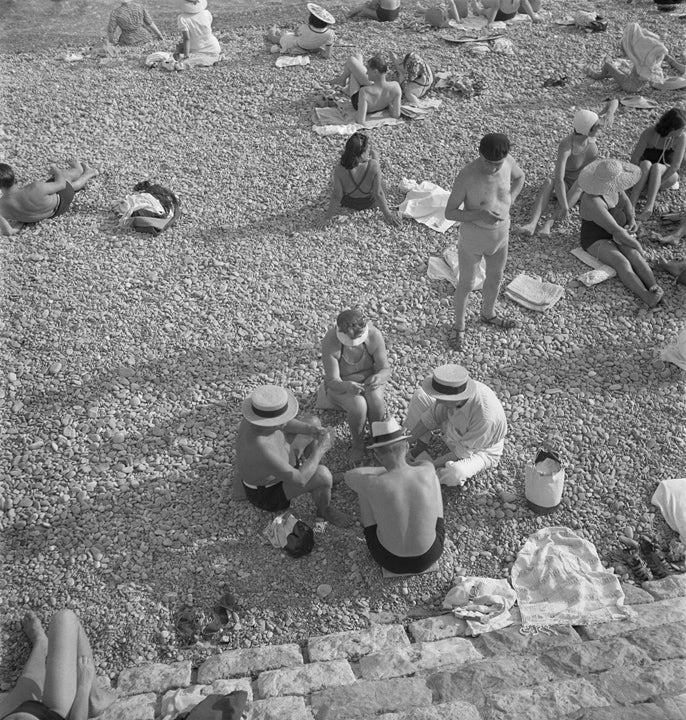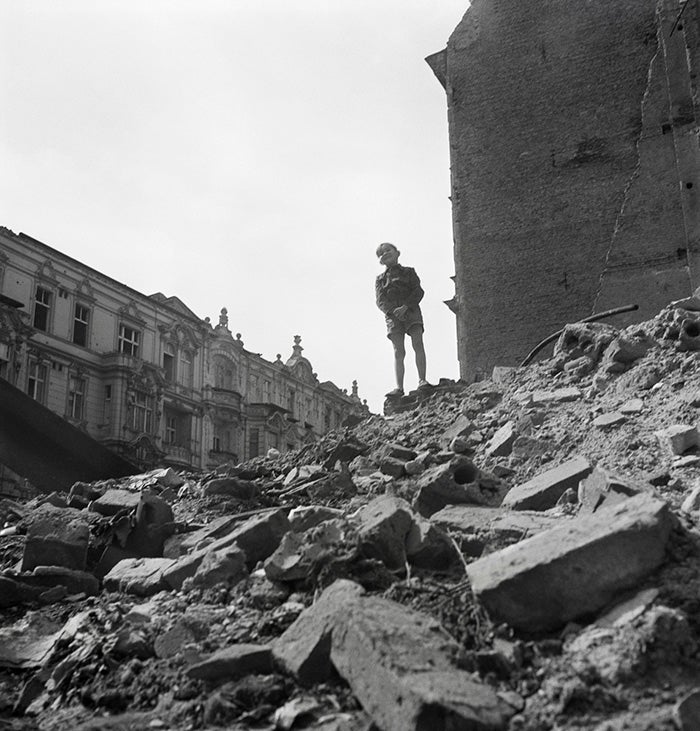 Roman Vishniac was well known for documenting Jewish life in Eastern Europe before the start of the Holocaust. From 1935-1938 he created some of the most recognizable and replicated images of the era, but his work didn't end there. The Vishniac archive spans 60 years: starting in the early '20s in Berlin and ending in the late '70s in New York and until recently most of it had never been seen.
"Until we started doing this research, he was only known for four years of work," says Maya Benton, ICP's curator of the Vishniac Archive. "They're tremendously powerful and iconic photographic records, but were also only four years of a 60 year working life. I think that his unpublished work really puts him on par with the great photographers of the 20th century."
At the end of August The International Center of Photography and the United States Holocaust Memorial Museum launched the groundbreaking joint archive project that was nearly a decade in the making: a digital, searchable database featuring 40,000 objects from Vishniac's massive collection.
The expansive online archive essentially serves two purposes: it adds additional images to his existing documentation of Jewish life in pre and postwar Europe, but Benton also hopes it will bring context to Vishniac's work as a whole. Although Vishniac always claimed that the photographs from '35-'38 were a self-imposed assignment, through ICP's research we now know he was actually commissioned by the JDC, the world's largest Jewish relief organization.
"Dorthea Lange, Walker Evans and Arthur Rothstein were documenting the aftermath of the Depression and the Dust Bowl to raise awareness and resources, Vishniac was sent east," says Benton. "His photos should really be understood in the broader, celebrated context of 1930s social documentary photography."
While Vishniac was prolific (the archive contains 9,000 negatives), his negatives weren't particularly well organized and he wasn't diligent about captioning. When ICP received the archive from his daughter, Mara Vishniac Kohn, Benton says many of the negatives were cut into individual frames and work from the early '20s was mixed in with work from the '50s. Ninety-nine percent of the images were undated and locations weren't named.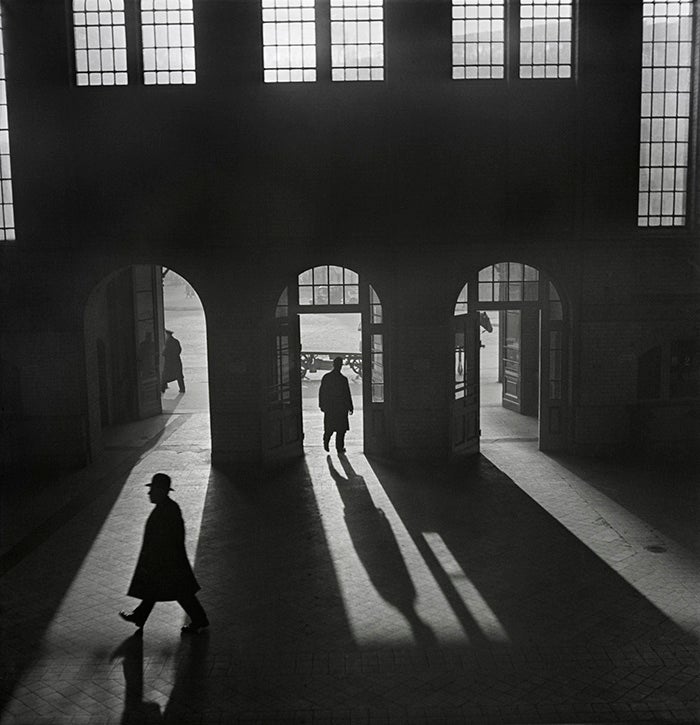 "At exhibitions of Robert Frank Cartier Bresson you see full contact sheets with notes and numbers. If Vishniac had that, it would have saved me years and years of work," says Benton.
The digitized Vishniac archive was, in part, shared with the United States Holocaust Memorial Museum to help aid in identification.
"By working with both institutions we're hoping to add layers of meaning," says Judy Cohen, Director of Photographic Reference at the United States Holocaust Memorial Museum. "We have historians who can help work on the content of the photos and also an audience who can help identify people in the photographs."
ICP estimates in the month the archive has been online approximately 30 people have been identified in the photographs.
"For us identifications are memory," says Cohen. "If we can add somebody's name to an image it means that person hasn't been lost and hasn't been forgotten. Sometimes there's nothing else tangible that has survived after these people who were murdered before their time. Being able to identify them returns part of their identity that was lost, and that's what is most meaningful to us."
Ardon Bar-Hama (who also digitized the Dead Sea Scrolls and the Codex Vaticanus) started digitizing the negatives for the two foundations in 2009. Rather than using the slow and expensive drum scanners typically used when creating digital files from negatives, Bar-Hama created a portable studio and photographed each frame of every roll using an 80 MP Mamiya Leaf Aptus-II 12 digital camera back mounted on an ALPA camera system with Schneider optics.
"We were able to digitize the entire roll, frame after frame, at the rate of 2,000 frames per day," says Ardon Bar-Hama.
Using a Mamiya Leaf rather than traditional drum scanners made the process quicker and saved money, but also allowed Bar-Hama to save the files as RAW images instead of TIFFs. "At any step in post-production [ICP] can work on the image: grab the shadow details, the highlight details, the sharpness," says Bar-Hama.
Although the collection was disorganized, the majority of the negatives were in very good shape, considering their age. Bar-Hama says he only encountered a few negatives that were curled or glass plates where the emulsion had started to peel away. He says he was relieved that he could archive the collection now, before it began to deteriorate.
"Negatives fade, even if you keep them in optimum condition, after a certain amount of years it will disappear," he says. "Those negatives, the shape that I had them, I felt like this was the exact point."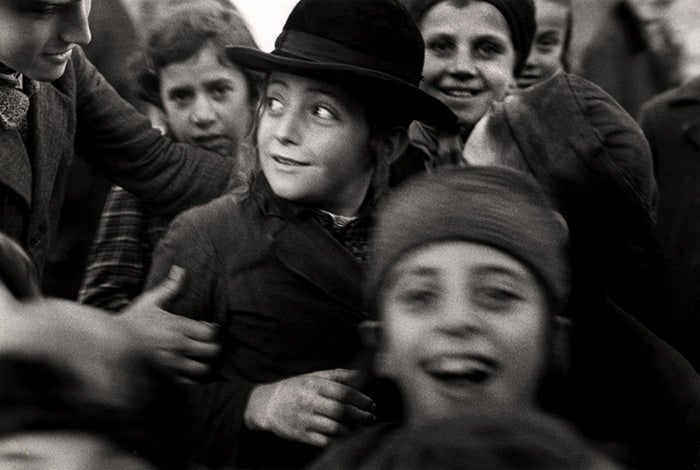 The urgency to digitize was two-fold.
"I think that we are sadly in the last decade in which we'll have living survivors of the Holocaust," says Benton. " The history has largely been reconstructed with oral testimony, by telling stories. As the survivors die out, I think that photographs will bear the weight of representing that world that was destroyed."
Benton realizes that many survivors may have difficulty navigating the online archive, but hopes it is something that can bring generations together. "Young people may not be interested in hearing someone talk about the old days, but I think young people are really interested in photographic images," she says. "I hope children and grandchildren will sit and go through the archive with their parents and grandparents, and help them navigate it and share with us their comments and their findings, because the time is really running out."
Explore the online Vishniac archive here.