Red Bull Announces Winners of 2016 Sports Photography Illume Contest
Awesome action sports images from around the globe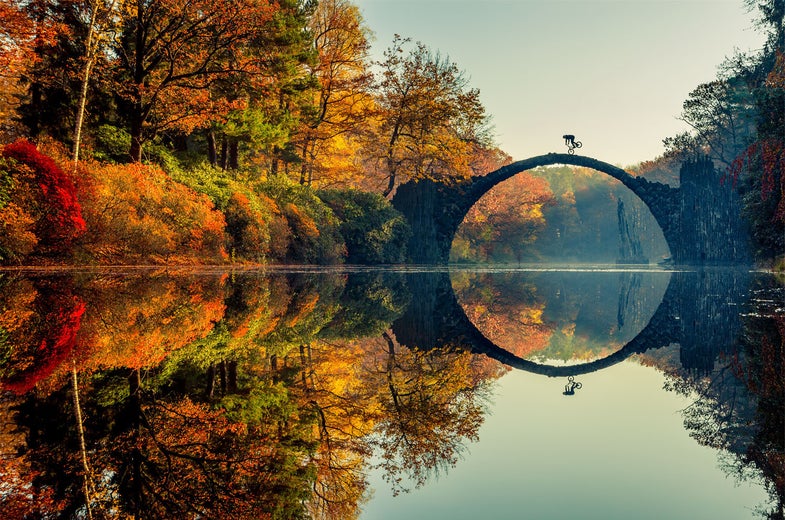 Last week in Chicago, Red Bull revealed the winners of their Illume Image Quest contest, one of the largest international photos dedicated to action sports photography. This year the contest received submissions from over 5,000 photographers based in 120 different countries. A total of 34,624 images were submitted.
German photographer Lorenz Holder walked away as the overall winner of the contest with a $40,000 EUR voucher to Yodoyashi, a Japanese camera retailer, for his image of a mountain biker passing over a bridge shortly after sunrise in Gablenz, Germany. He also snagged the title as the category winner for Playground.
"In my photos, I like to show the viewers the beauty of the environment where athletes perform. I'm a huge fan of landscape and architectural photography and I try to combine those genres with action sport," Holder wrote regarding his work. "I think a great location is one of the key elements for a great action picture."
Check out the awesome images from all of the category winners below.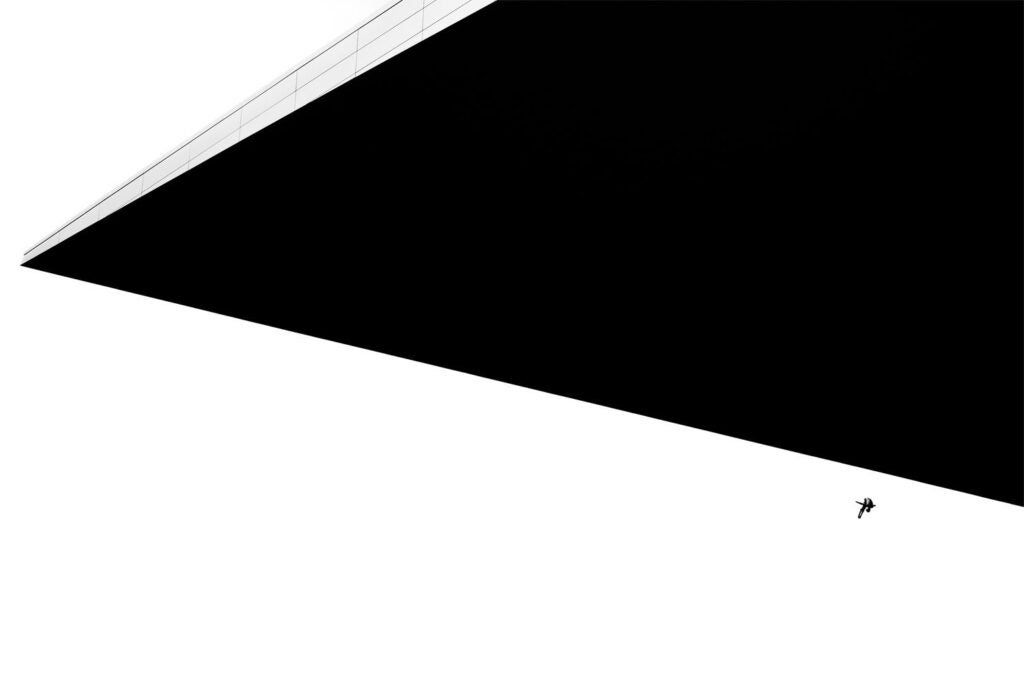 Enhance Winner
"I enjoy the challenge and buzz of just turning up to shoot a different sport or event, regardless of the location or conditions, and adapting."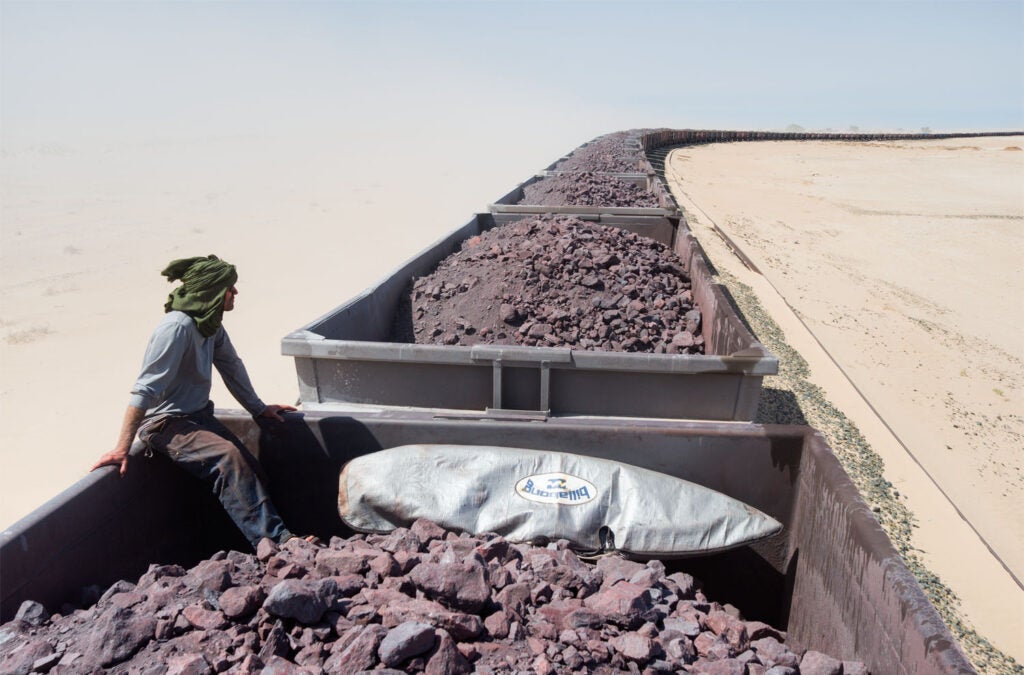 Lifestyle Winner
"When I was young I used to look through National Geographic magazines and dream of adventures like this; train hopping through the Sahara on one of the world's longest trains. I had dreamt of the oceans of sand, the loud noises of the train, the cold, the wind, the scorching sun, the unknown smells and sounds of the desert and the discomfort that goes with it. So when I was asked to dream up and photograph a trip in harsh conditions, a 700 kilometer journey through the Sahara desert in Mauritania came to mind."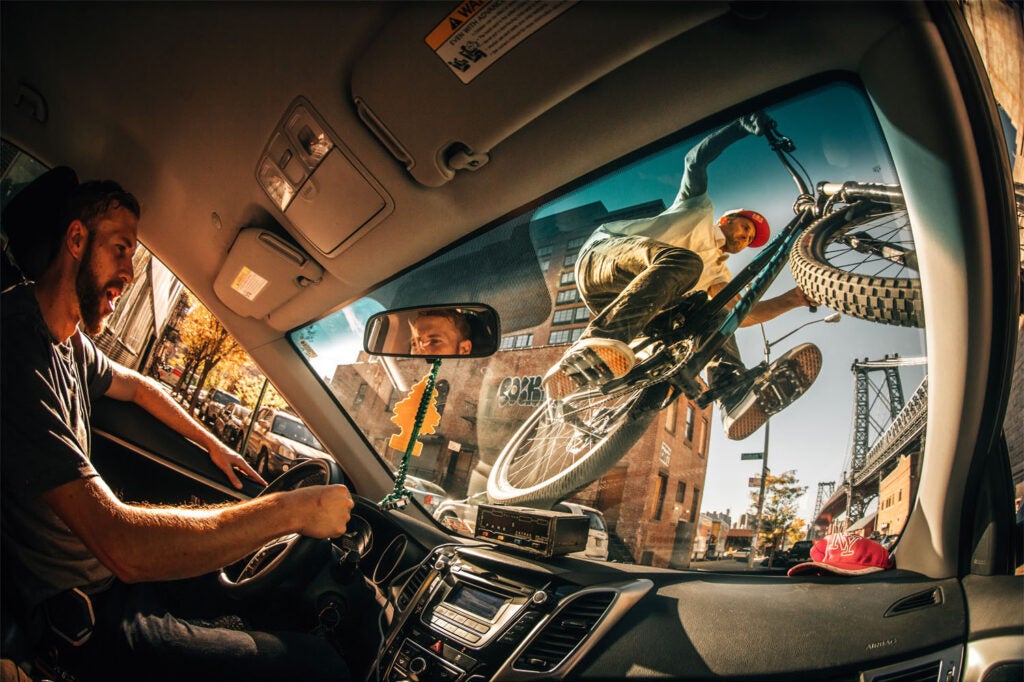 New Creativity Winner
"I'd been working on shots through transparent surfaces for a few years but it was during a long drive across Europe that I had this idea. I was forcing myself to think of new angles and nothing really came to mind. But when I said to myself that the best ideas are the simplest ones, that usually you have the answer in front of you, I realized the shot was actually in front of me. It was right there, where most people spend a lot of time everyday – cars!"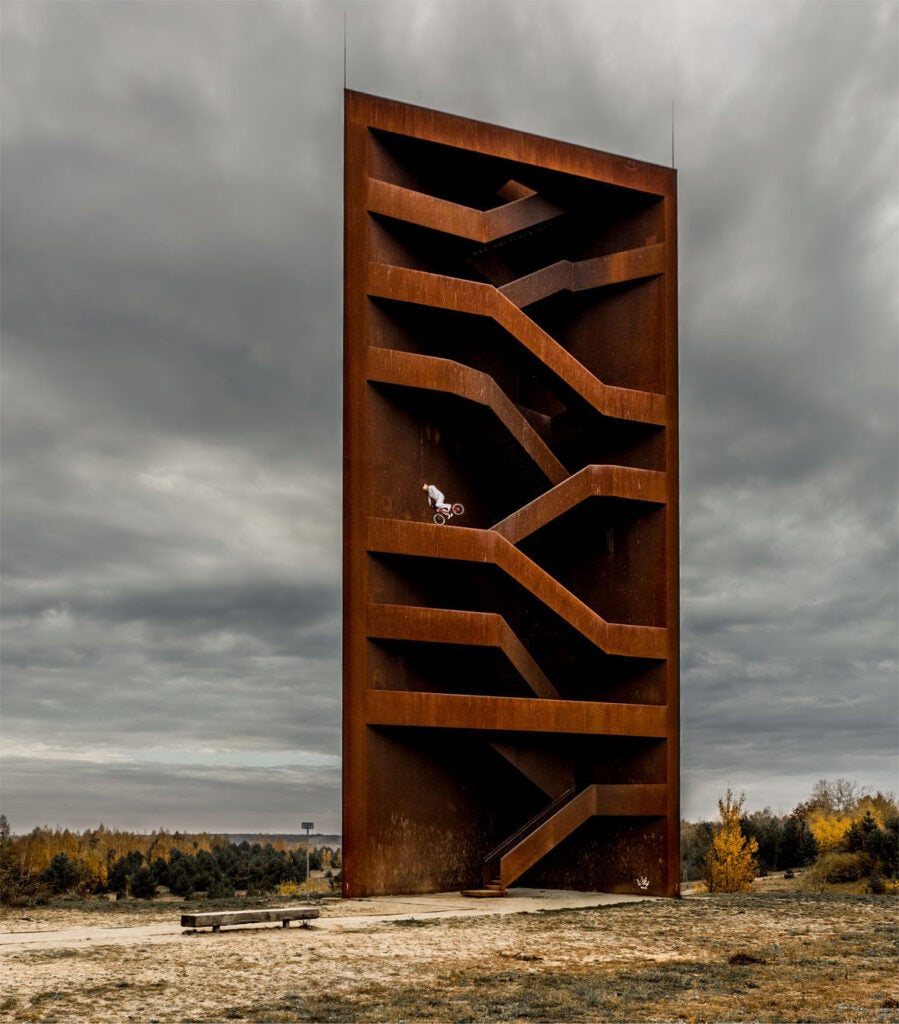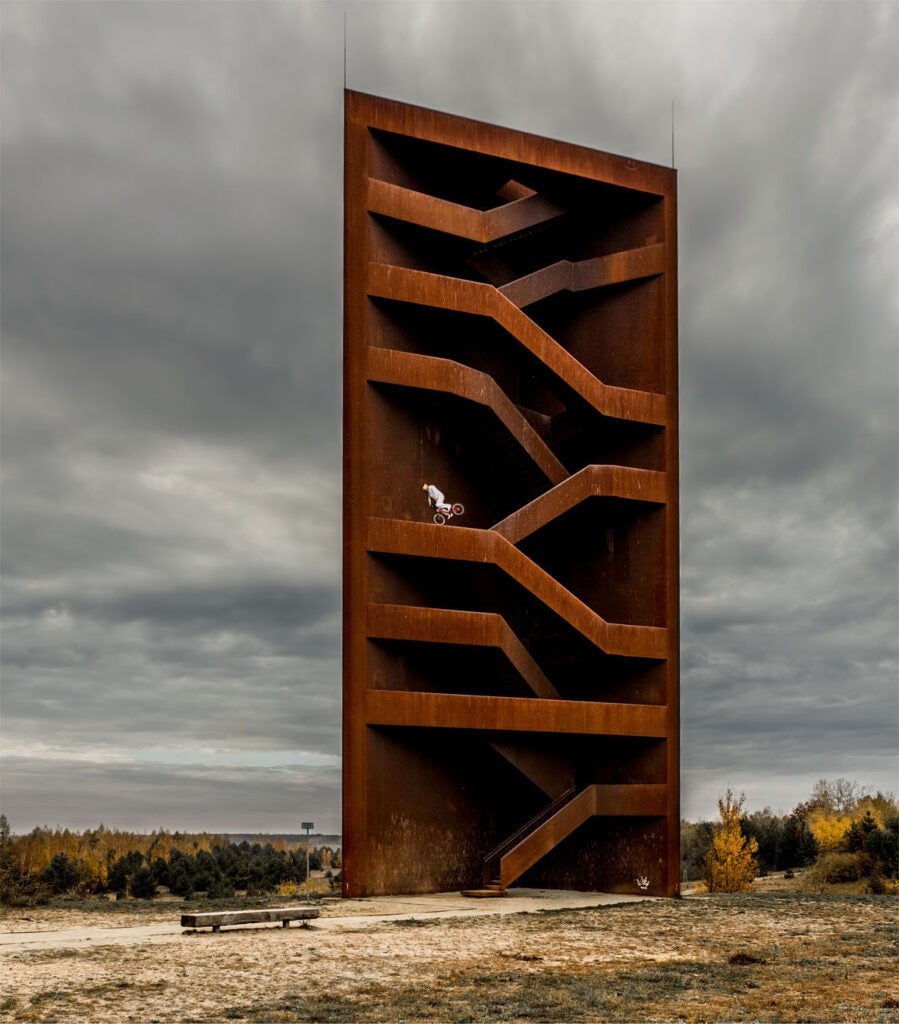 Playground Winner
"I knew somehow, that there was the potential for it to be a location for an action photo. My first idea was to shoot snowboarding in it, but that was just impossible because of the limited space. I almost gave up on the idea, but then I bumped into Senad Grosic in Berlin one day and we talked a bit about spots and stuff. I showed him the landscape picture and he told me that we need to go back there to see what's possible."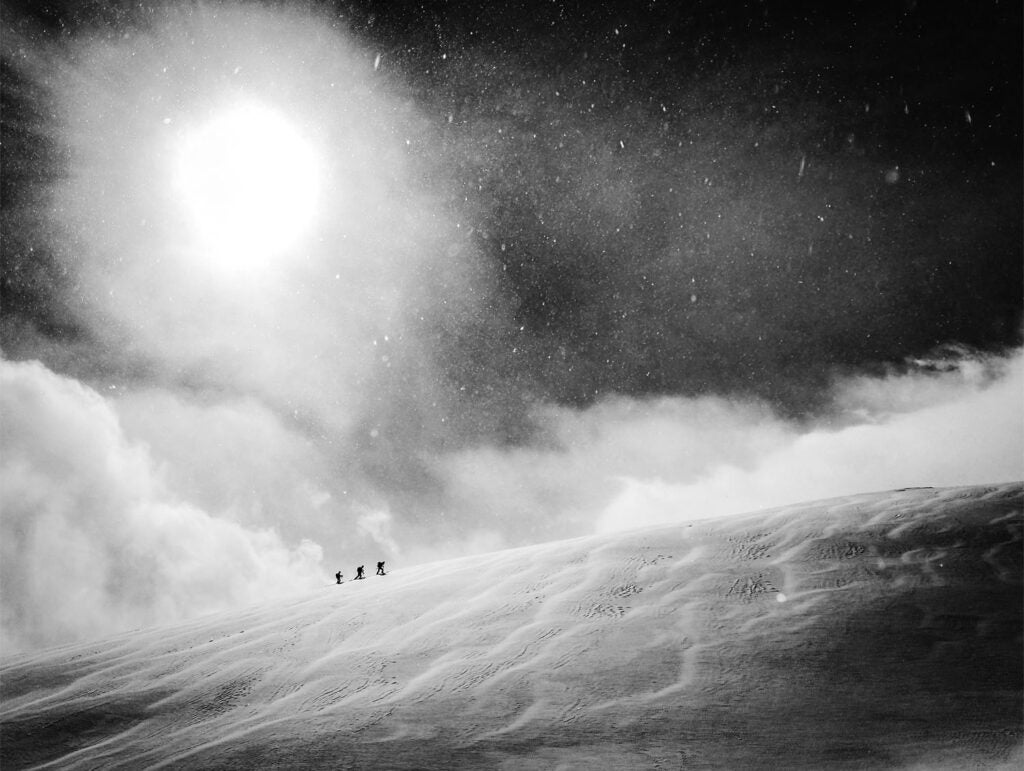 Mobile Winner
"The day this shot was taken was a really windy one but the snow was still really good, so we went out into the backcountry. One of my friends brought his DSLR camera, so I decided to not bring my camera because I wanted to ski instead of taking photos. We hiked for a while, and discovered a group hiking across the ridge above us. The wind and the clouds looked amazing, so my friend took out his camera and started shooting. I hated myself for not bringing my camera. Luckily I had my mobile phone in my pocket. I could not see anything on the screen, but obviously managed to aim pretty well. "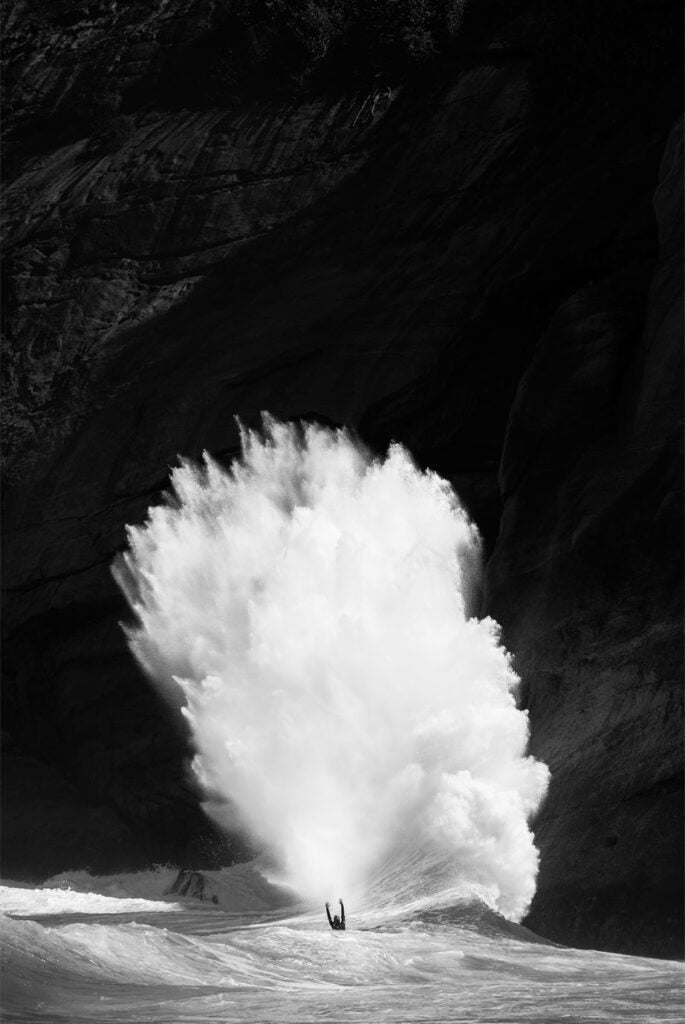 Energy Winner
"It's got a kind of duality to the meaning; it could be seen as a salute to the power and randomness of the ocean, or it could be seen as a mocking attempt at some kind of manipulated sorcery, showing man's unending quest to control nature."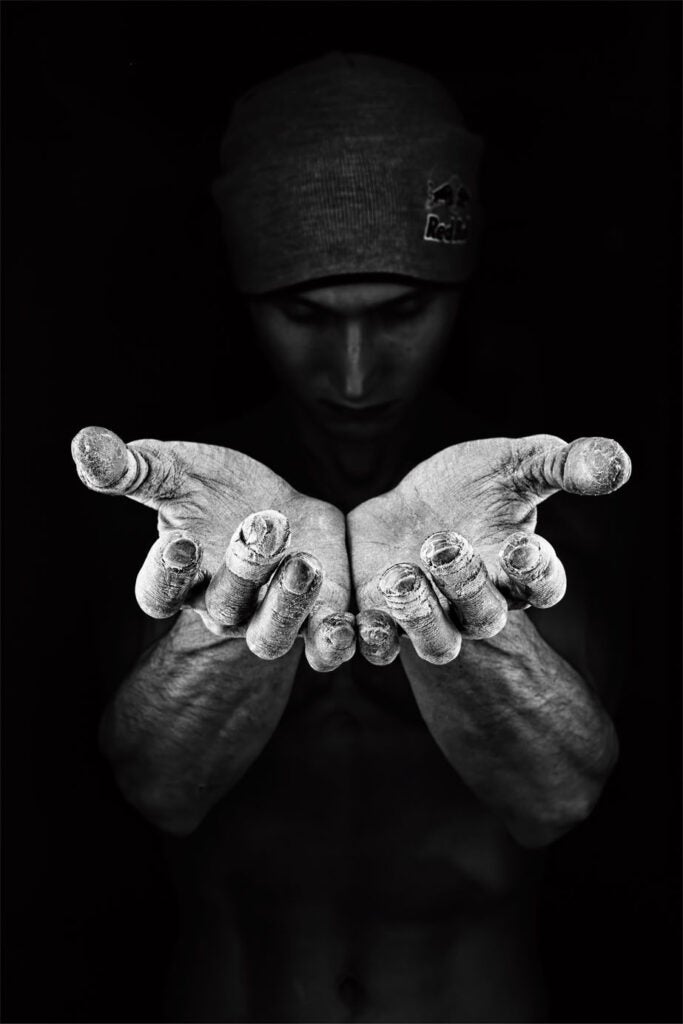 Close Up Winner
"The main instruments in rock climbing are your hands and arms. It was a deal—we'd shoot a close-up of his hands. With the help of two medium soft box sets on both sides I focused on the hands and fingers, their owner hiding in the shade. I wanted the viewer to see more than just the hands of the athlete."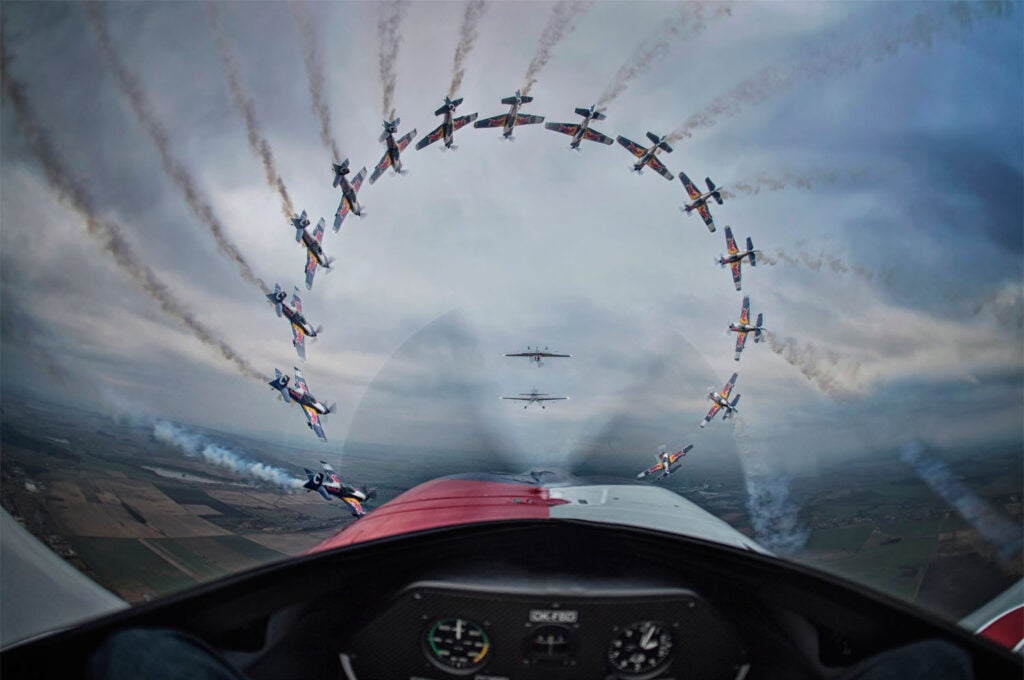 Sequence by Sony Winner
"An airplane is the only place from where you can see something like this. I did one fast attempt. After I stitched the sequence it was great, but I could still be a little bit closer."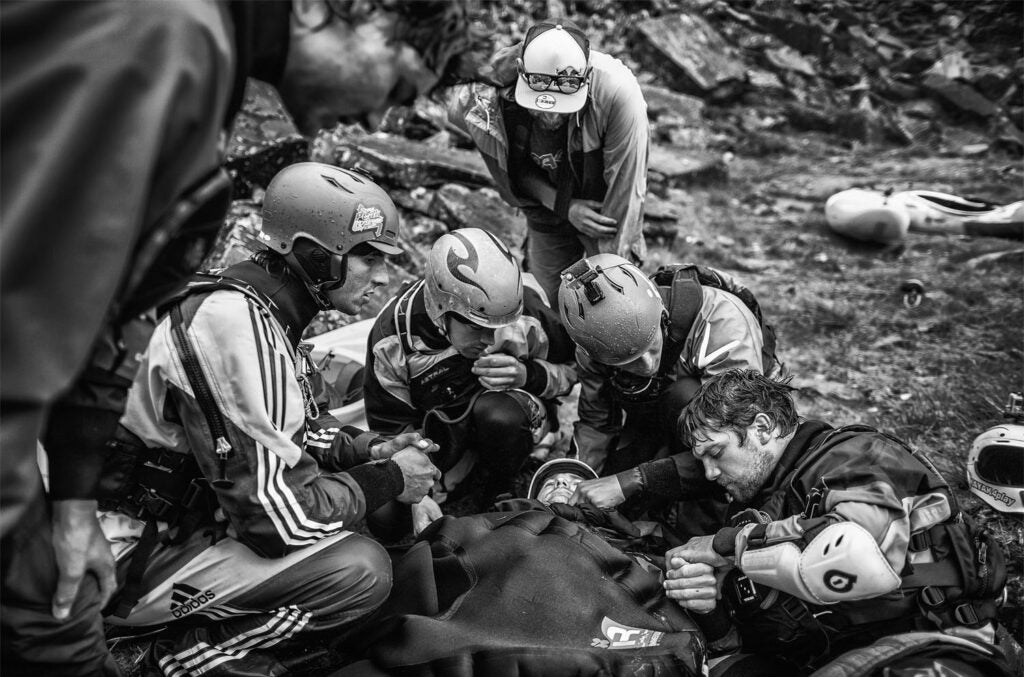 Spirit Winner
"In this image Josh Neilson of New Zealand is supported by fellow paddlers (L-R) Barnaby Prees, Sam Sutton, Tim Pickering, Ben Brown, Jamie Sutton and Jared Seiler as he waits for a helicopter evacuation after a bad landing off Matze's Drop, Storulfossen, Norway on July 7th 2014. It left him with a broken L1 vertebrae. On the last day we found ourselves at this spectacular waterfall, where five others made the run, then Josh went off. After a good entry the nose of his kayak was thrust up and he flat landed at the bottom, the impact breaking his back. His colleagues were immediately on hand to assist and stabilize Josh, and Ben, who had previously suffered a similar injury, was able to reassure Josh while a helicopter was summoned. Josh was flown to Lillehammer hospital and then on to Elverum for successful surgery. With determined rehabilitation in New Zealand, Neilson was back in a kayak one year later and subsequently traveled back to Norway to paddle their rivers again."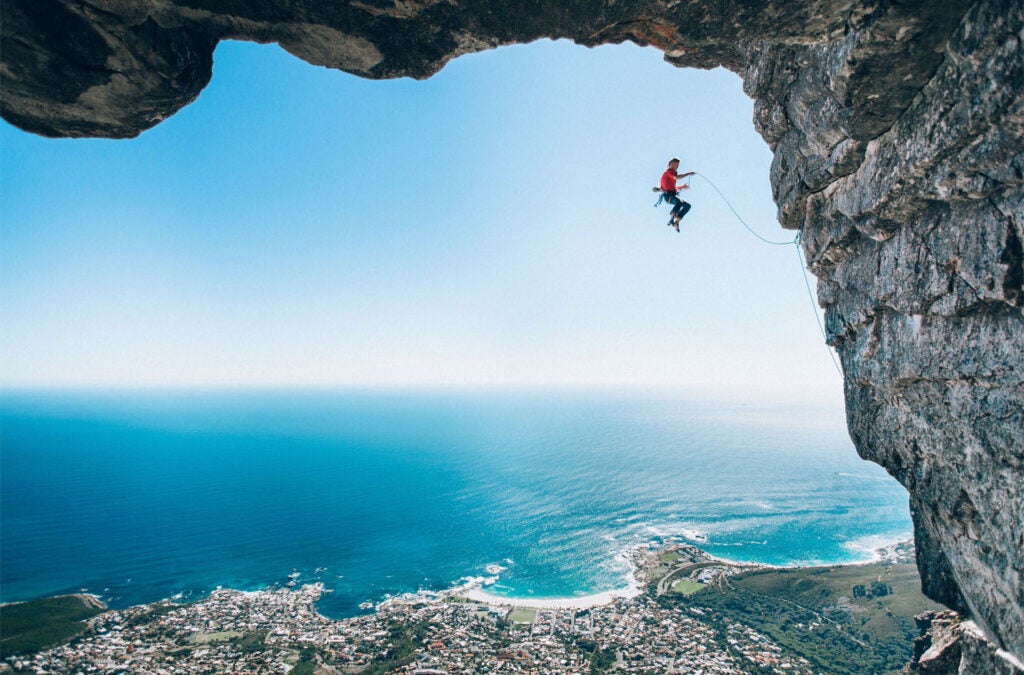 Wings Winner
"My buddy Jimbo had been opening new hard routes in the area and we wanted to try and capture some of the climbs. With climbing photography it's not often you can just walk somewhere to get a good angle – most good shots require some form of rigging. The angle of this image happened by chance. We were setting up for another shot but when I looked back I knew we had to change plans and grab the shot with the sea and horizon in the background, framed by this huge rock roof."