Photoville 2014: Five Things You Shouldn't Miss
The third annual Photoville kicked off last night at Brooklyn Bridge Park and, as expected, the featured work is incredible....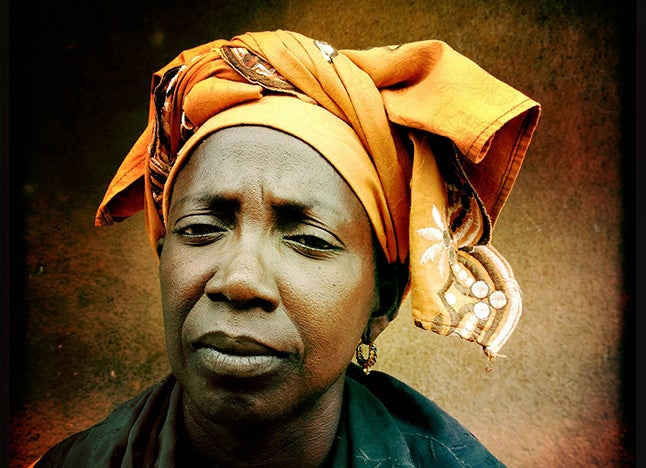 The third annual Photoville kicked off last night at Brooklyn Bridge Park and, as expected, the featured work is incredible. This year's show features more than 60 exhibitions housed in shipping containers, 25 photo talks and panels, and a variety of hands-on workshops all taking place between Sept. 18 – Sept. 28, 2014. Here are five things we found particularly impressive.
Beyond the Finish Line
Josh Haner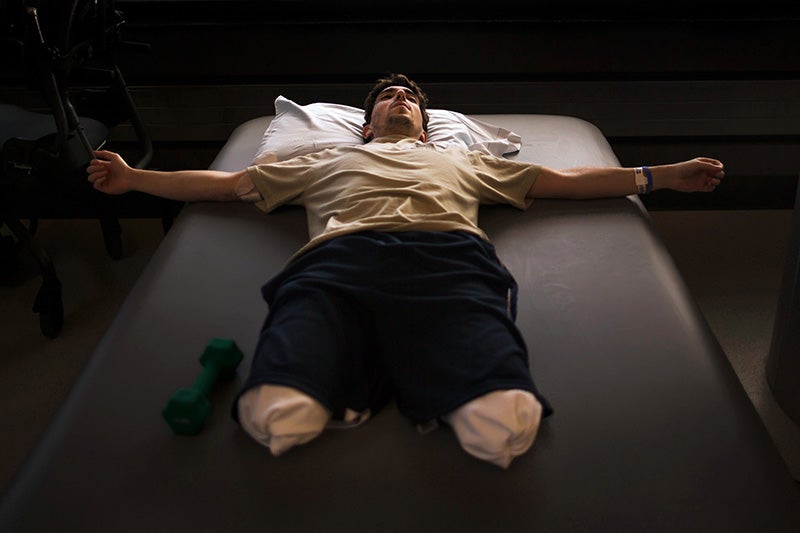 This 2014 Pulitzer Prize-winning photo essay almost never was. When Josh Haner of the New York Times arrived at the hospital to photograph Jeff Bauman, the Boston Marathon spectator who became the face of the carnage, he was told to leave. The hospital didn't want him there and neither did Bauman's mother. But Haner was persistent and over a three month period was able to earn the family's trust and produce an incredible story about Bauman's recovery. The photos on display start with the iconic AP image that introduced Bauman to the world taken when he was bleeding heavily, covered in debris, and being wheeled away from the finish line. Haner's story begins with Bauman's slow recovery. This visceral essay shows us each step of the process and the fear, frustration, and joy that Bauman and his loved ones experienced along the way.
Iraqi Detainees: Ordinary People, Extraordinary Ordeals
Chris Bartlett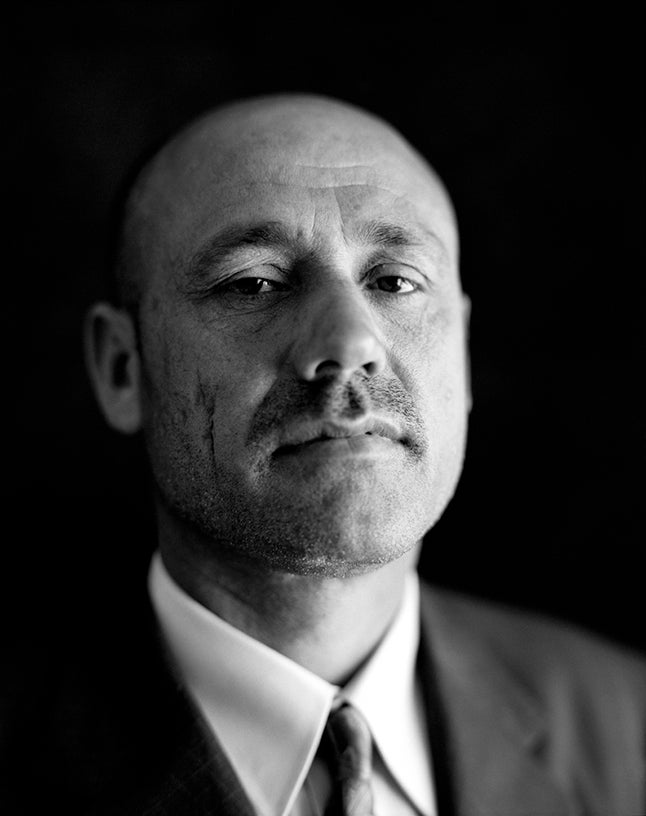 How do you define torture? This is the question Chris Bartlett poses with his intimate portraits of former Iraqi detainees. The large black and white images that line the walls of Bartlett's Photoville container were taken in 2006 in Amman, Jordan and in 2007 in Istanbul. The stark images are presented with a description of the abuse each detainee endured while under supervision of the US military. Each of Bartlett's subjects was eventually released without charge. Bartlett will lead a workshop on Sat. Sept. 20 at 3 p.m. called "Thought Bubble to Exhibition: Turning an Idea Into a Reality."
Instagram Exhibits:_ Everyday Projects_ and Here in the World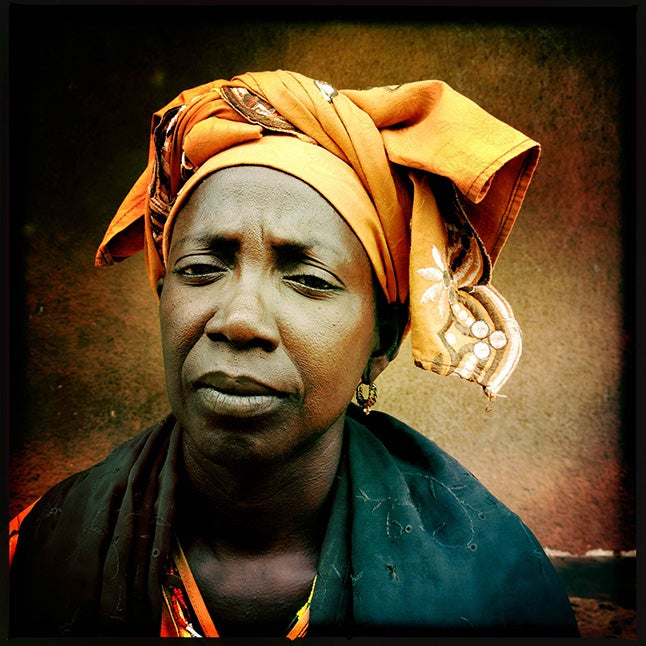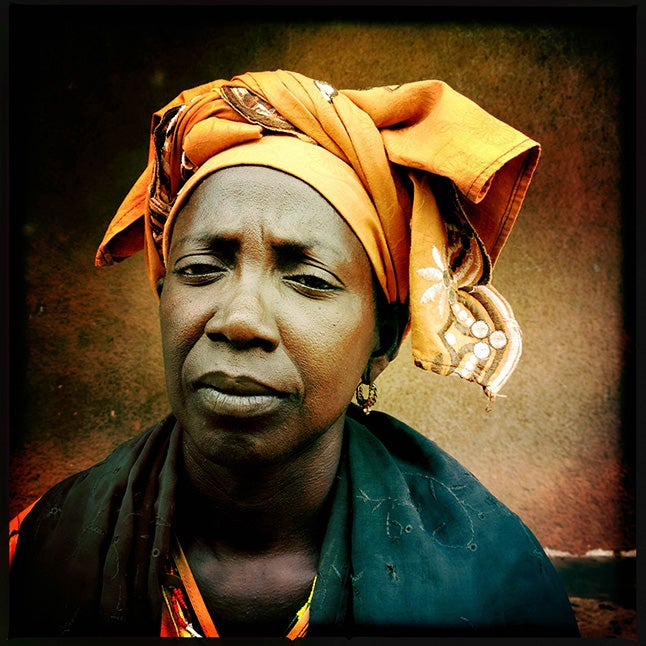 Everyday Africa
Ngiana Balde, Fafacourou village, southern Senegal, July 23, 2012.
Instagram has two incredible container exhibits at this year's Photoville that are both worth checking out. Photojournalist Peter DiCampo started the Instagram @everydayafrica while on assignment in the Ivory Coast. Fed up with the "stereotypical" images that editors at magazines and news outlets wanted him to produce, DiCampo began shooting the everyday moments around him, eventually inviting other photographers to contribute to the feed. His project, inspired other Everyday feeds—some by photographers he knew and others by complete strangers. For Photoville, Instagram curated a show featuring work from nine different Everyday accounts: @everydayafrica, @everydayasia, @everydayeasterneurope, @everydayegypt, @everydayiran, @everydayjamaica, @everydaylatinamerica, @everydaymiddleeast, and @everydayusa. The Everyday Project is the first time that work from the various feeds has been show together.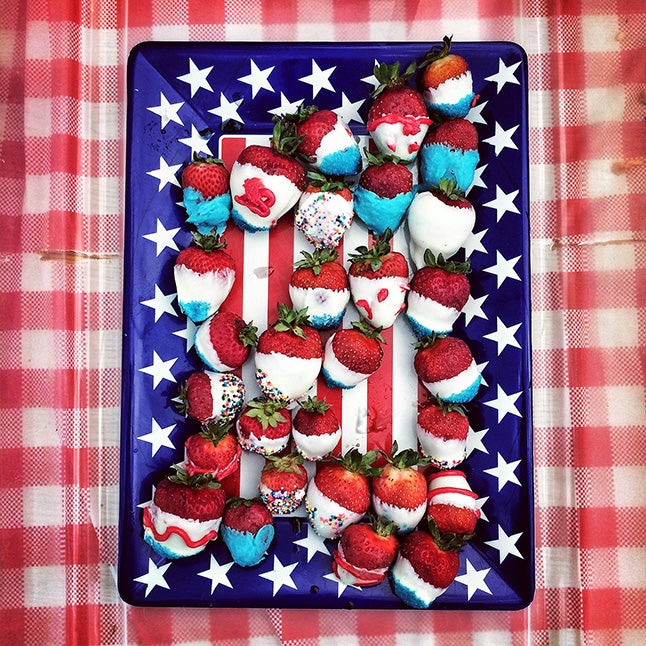 You can't miss the other Instagram exhibit, either. Housed in the two story, hot pink and rainbow mural pained container you will find Here in the World: Voices of the Instagram Community. The show was curated by Instagram's community team and features the work of 70 Instagram users. Work from major photo world players like New York Times Magazine's Kathy Ryan (@Kathyryan1) and photojournalist David Guttenfelder (@dguttenfelder) is presented alongside the work of beach loving Denise Perez (@deni_perez), Instagram artist Joel Strong (@mydaywithleo), and a master barber in San Antonio, Texas named Rob Ferrel (@robtheoriginal). The exhibit also features an awesome larger than life "Explore" wheel that allows visitors to scroll through the entire exhibit as they would on their phone.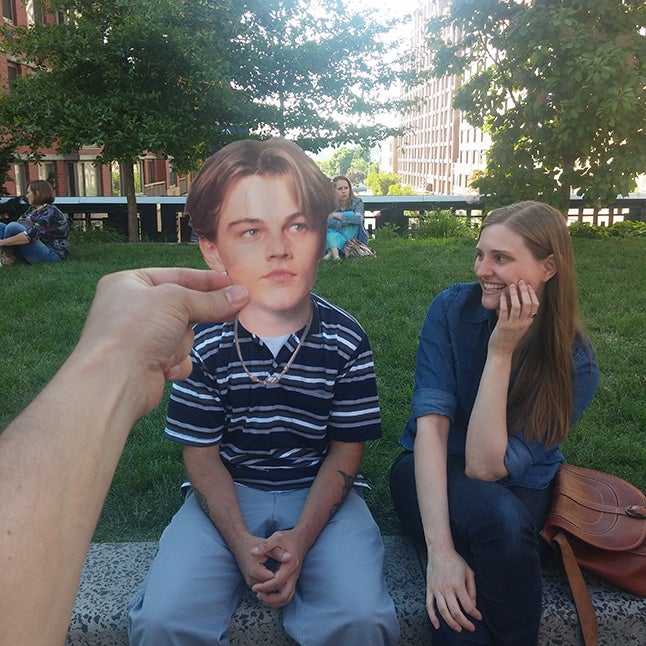 Penumbra Foundation's Tintype Booth
This weekend and next the non-profit alternative processing foundation, Penumbra Foundation, will be at Photoville making 4″ x 5″ tintype portraits for $55 (normally $95 in their studio). The tintypes are prepped, exposed, developed and varnished on site, so you can experience the entire process of instant photography of the 19th century. Each portrait session takes about 15 minutes—"It's a slow photographic process, similar to cooking good BBQ," Geoffrey Berliner told me yesterday as I sat for my own portrait. The camera and lenses used by Penumbra to make the tintypes are period authentic and the results from my session are absolutely stunning.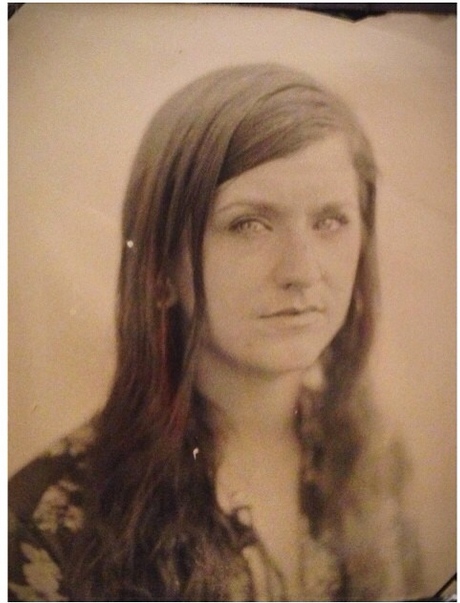 Bedrooms of the Fallen
Ashley Gilbertson
For his Photoville exhibit conflict photographer Ashley Gilbertson has made two images from his series Bedrooms of the Fallen life-sized. Bedrooms of the Fallen, which was featured earlier this year on LightBox, features the untouched bedrooms where U.S. troops slept before dying in Afghanistan, Iraq or, as is the case with Army Spc. Ryan Yurchison whose room is featured in the Photoville container, back at home while attempting to deal with the aftermath of war. Although the Photoville exhibit is small in scope, the impact it left on me was huge.