Photographing Miles Davis: A Day In The Life
An intimate look at a jazz legend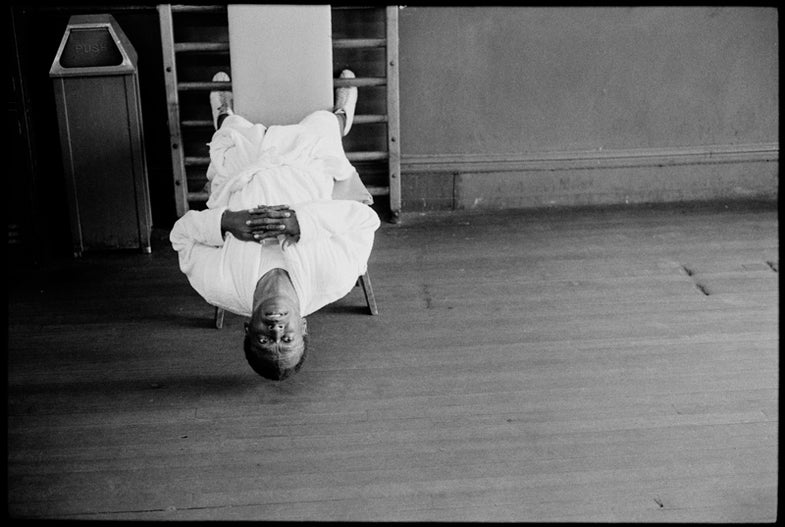 In the spring of 1970, on a prearranged assignment for Zygote magazine, photographer Glen Craig and a music writer showed up at the home of Miles Davis on Manhattan's Upper West Side. "We didn't know what the hell to expect," Craig recalls, noting the trumpeter's reputation for unpredictability. "He looked us over, and he went to the area where he had a reel-to-reel and said, 'I want you to listen to something.' Then he split—and went and took a shower."
As the puzzled duo listened to the work tapes, the musician returned.
"He started to quiz us about our musical knowledge," Craig says. The photographer related that he had worked with artists including B.B. King, Stevie Wonder, Aretha Franklin and Jimi Hendrix—it was as if Davis was giving them a litmus test. "Then, very slowly, Miles opened up. We built a mutual trust and a friendship."
Over several weeks Craig photographed Davis in various settings. "He would call up and say, 'Meet me and we'll go to the gym,'" the lensman recalls. This visual collaboration led to the remarkably intimate portraits in A Day in the Life of Miles Davis, on view at the Morrison Hotel Gallery in Soho from April 29 to May 12.
The show follows the recent release of Don Cheadle's biographic film Miles Ahead, for which Craig worked as an advisor. "The movie is opening eyes completely," Craig says. "A whole new set of people have been introduced to Miles."
Culminating with a legendary set of shows at New York's Fillmore East in June of 1970, Craig's time with Davis was an artistically fertile period. The musician had blended up an avant-garde fusion of jazz and rock with his acclaimed albums In a Silent Way and Bitches Brew, greatly expanding his audience while defying categorization.
"Miles was very spontaneous," Craig says. "He never wanted to rehearse. There's a famous quote of his: 'Don't play what's there, play what's not there.' You would see one concert and it would be this way, and the next night it would be completely different. Everybody would vibe off of everyone else."
Much of this creativity finally surfaced in a 2014 box set covering the band's five-date Fillmore East and Fillmore West performances in their entirety. Miles at the Fillmore: The Bootleg Series Vol. III heavily drew on Craig's photography and created a demand for his exhibit, which debuted at Photokina 2014 and continues to travel. "Before that project these photos had sort of been tossed to the side," Craig says. He adds that a forthcoming Davis box set due in May will unveil many outtake studio recordings from the period.
Shot with a Leica M4 rangefinder in natural light, Craig's black-and-white images of Davis are printed full-frame as silver gelatin prints. "Flash was a no-no," says Craig, who started out as a graphic designer. "You're always thinking in terms of graphics, and in terms of framing. You're thinking about patterns, light, movement, spacial relationships and so forth. And above all, you need to blend in. The last thing you want to do is disrupt the music in any way."