Photojournalism of the Month: October 2014
Our Photojournalism of the Month gallery highlights moments of exceptional documentary photography, curated from the daily output of wire photographers … Continued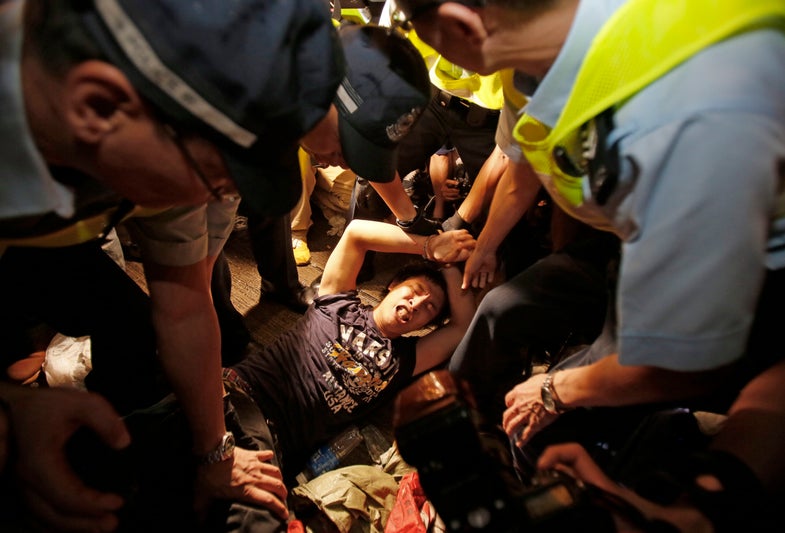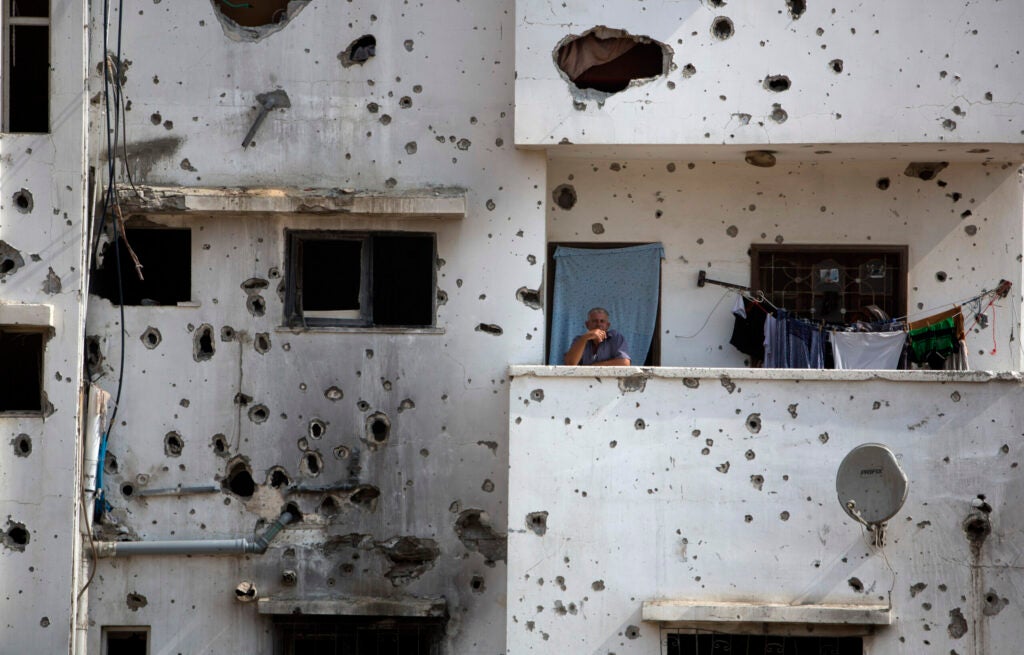 Rami Hamdallah
A Palestinian man stands on the balcony of his destroyed house as he waits for the visit of Palestinian Prime Minister Rami Hamdallah to Gaza's neighborhood of Shijaeyih, Thursday, Oct. 9, 2014. Members of the new Palestinian unity government assembled in Gaza for their first Cabinet session in the war-battered territory—a largely symbolic meeting meant to mark the end of absolute Hamas control of the coastal strip. Khalil Hamra has worked with AP since 2002. He was awarded the Overseas Press Club of America Robert Capa Gold Medal in 2010. See more of his work here.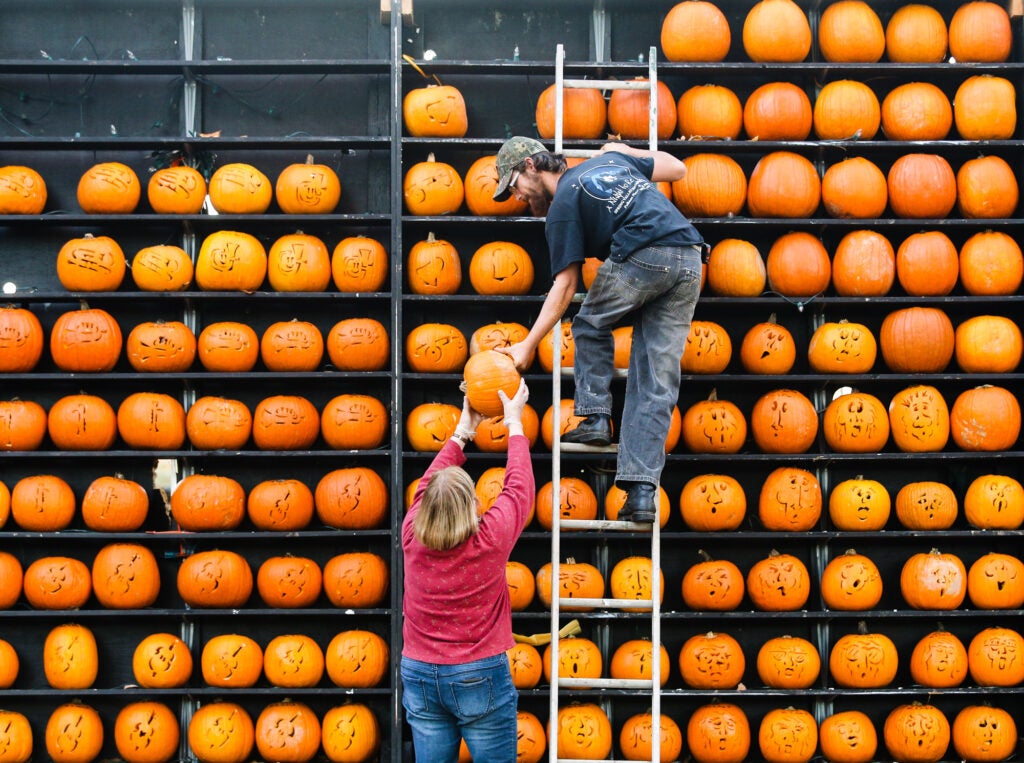 1025_autumnfest_
Steve Ward and Donna Workman add pumpkins to a display as work on Ric Griffith's Pumpkin House continues on Friday, Oct. 24, 2014, in Kenova, W. Va. Sholten Singer is a photojournalist at The Herald-Dispatch in Huntington, W. Va.
Our Photojournalism of the Month gallery highlights moments of exceptional documentary photography, curated from the daily output of wire photographers from around the world. Want more photojournalism? Check out our round-ups from July, August and September, as well as The Best Photojournalism of 2013.