Photographer's Hustle: When Recklessness Meets Responsibility
Bryan Derballa plays on the threshold between ambition and abandon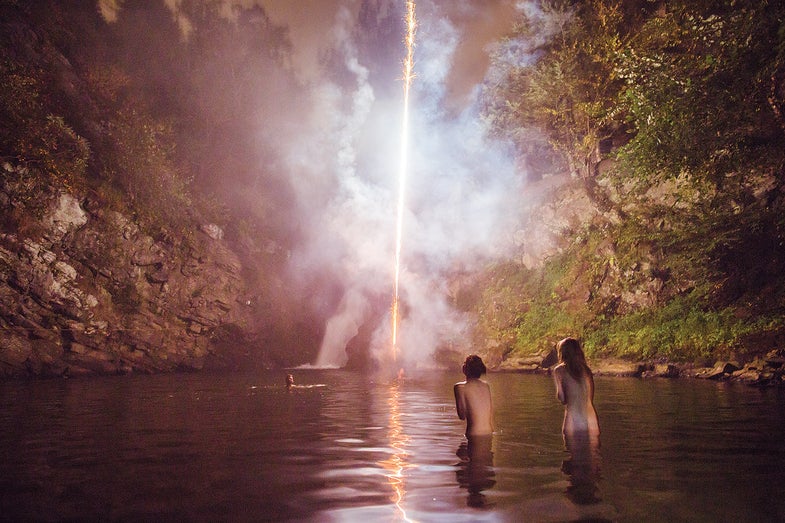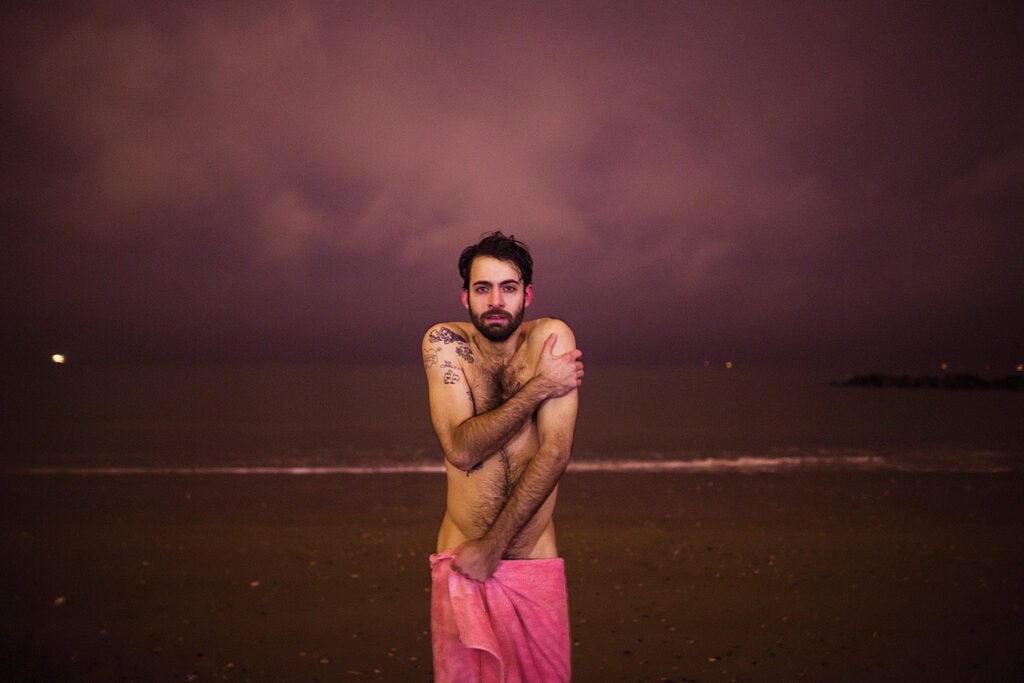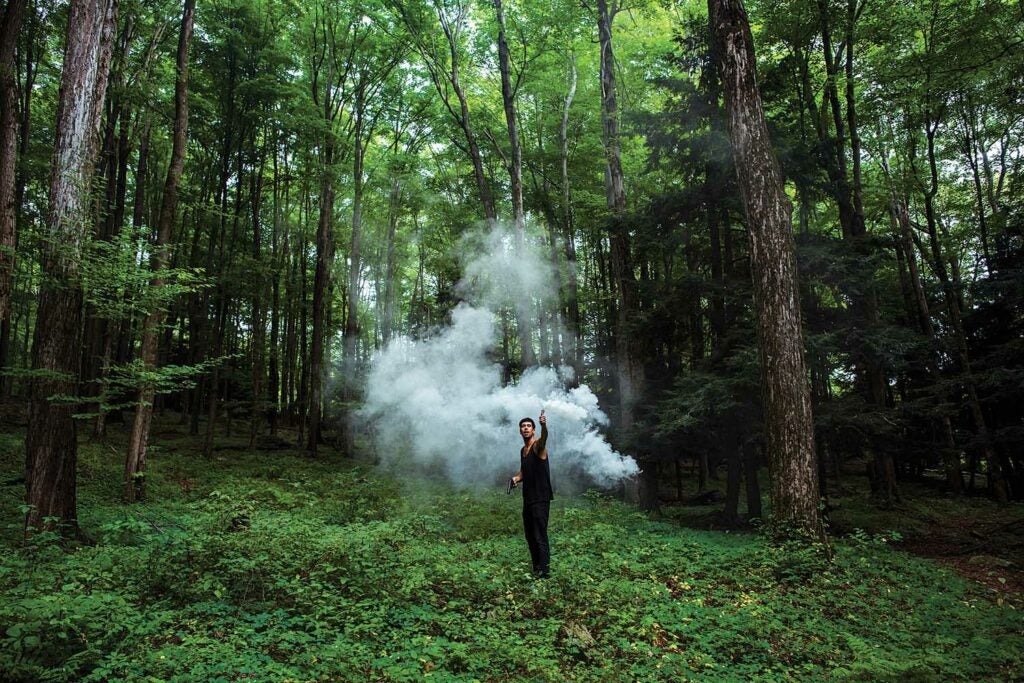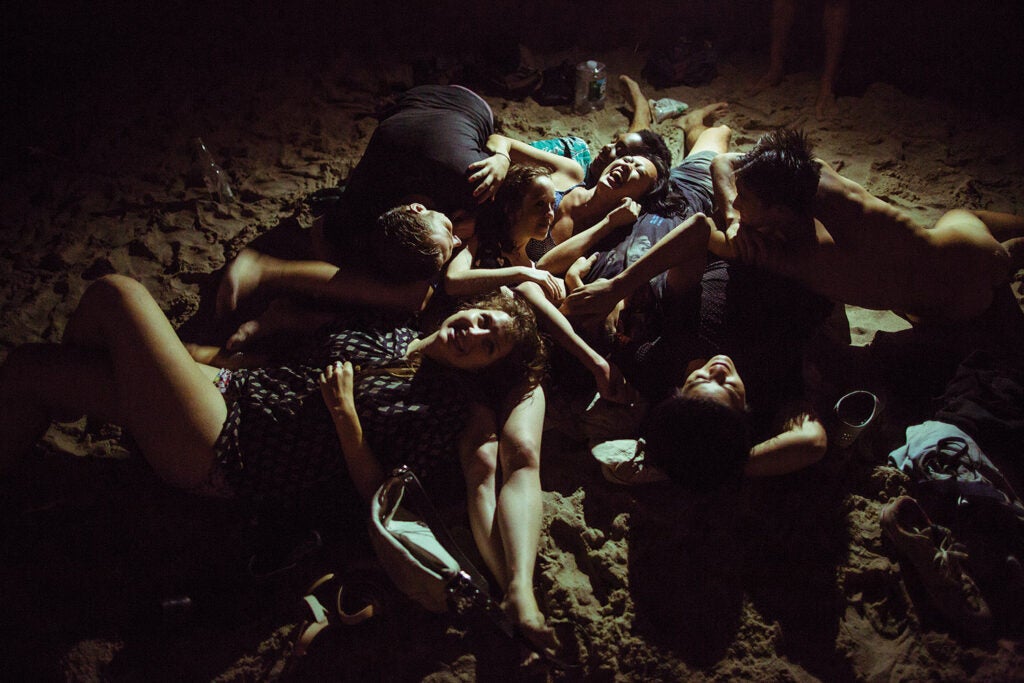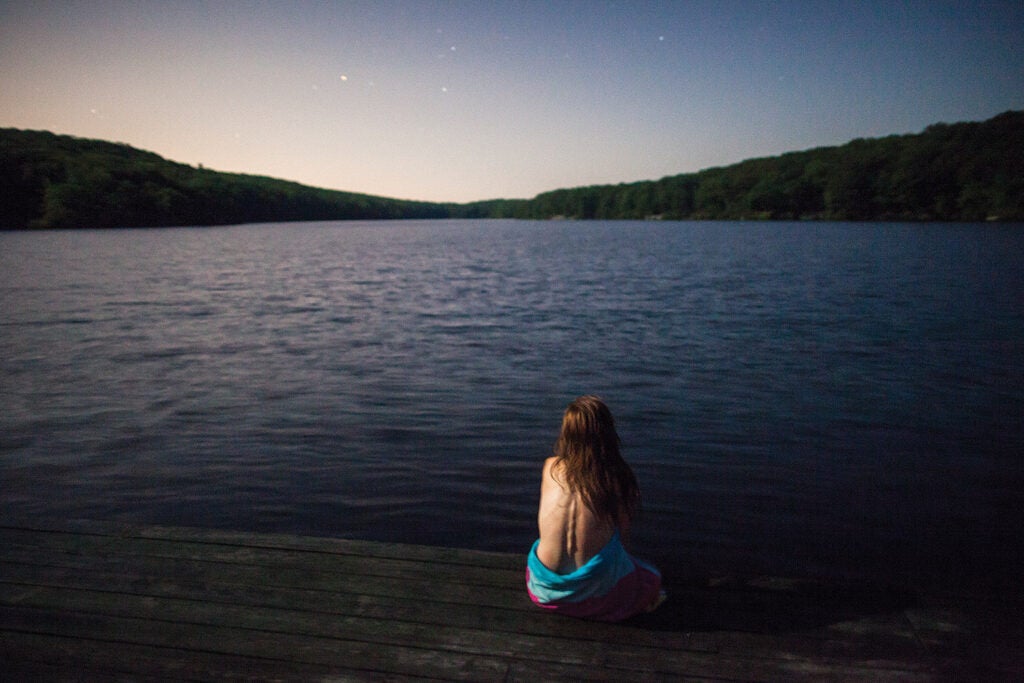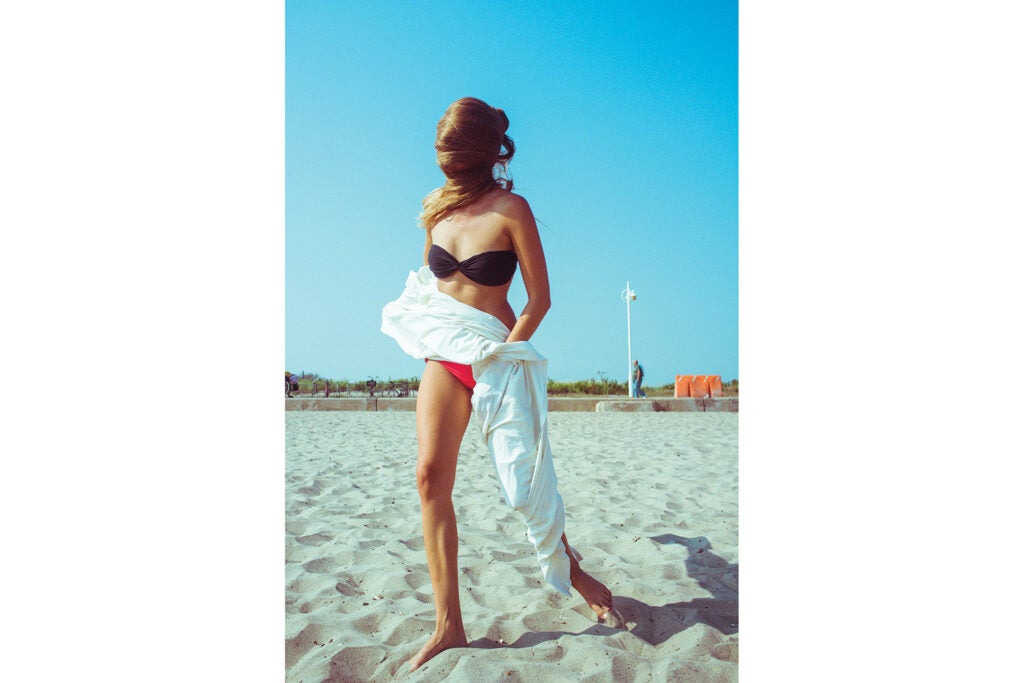 In early 2007, a 24-year-old Bryan Derballa arrived in New York City with little cash and big ideas. "I flew into La Guardia with two suitcases, a skateboard, and a backpack, and I took a bus and subway from the airport," he recalls. "On the stairs I'd take one heavy bag, then go back and get the other one, doing these shuttles every 20 feet. Finally this 6-foot-2 Puerto Rican transgender gal came up and said, 'Honey, you look like you need some help!' She got me to my friends' house where I was staying. It was a great welcome to New York."
Thus kicked off the latest of Derballa's grand adventures. At age 18 he trekked from his hometown of Asheville, North Carolina, to the University of California at Berkeley with his sights set more on pro skateboarding than studying. But he graduated and continued traveling—in New Zealand, Egypt, Thailand, Europe—and started a blog to document and share his journeys (often financed by odd jobs like bike messengering and delivering food). Later, inspired by pro photo­g­rapher friends including Mike Belleme and Victor J. Blue, Derballa bought a Canon EOS 5D and caught a serious photography bug.
After moving to Brooklyn, he dove into the highly competitive freelance-photo market. "In New York, seeing all that hustle—seeing how hard people went for it—was a big reality check," he recalls. "So I decided I was going to do something to advance my career every day, whether it was shooting assignments, working on personal projects, promotions, meetings, mailers, editing images, updating the website—every single day needed to be dedicated."
The work paid off. Derballa built up a commercial and editorial client list including The Wall Street Journal, Rolling Stone, Wired, J. Crew, and Nike. But he developed an unfamiliar affliction: workaholism.
"I wouldn't allow myself to take any time off," he says. "Then one weekend in 2010, some friends invited me on a camping trip to this abandoned summer camp on a lake upstate. I had to pass up an assignment—which killed at the time, because that was money—but I went, and it was incredible! It was the closest to the freedom that I enjoyed when I was growing up, which as an adult I'd left behind. All of a sudden I was reclaiming it. And now I had a means of capture: I had my camera and I knew how to use it."
Derballa began an ongoing photo series, "Before We Land," to convey what he calls the "liminal state between youth and adulthood." Joined by a few dozen cohorts in their mid-twenties to early forties, the 32-year-old photographer plays the role of tour manager and documentarian on frequent camping-and-swimming weekends to nearby locales such as eastern Pennsylvania and the Rockaway Peninsula in Queens."When we go on a trip, a lot of kids are taking pictures, and everyone's got their own style for it," he says. "Lots of vernacular photography. But I think I'm the one who continues to cull it all together, tries to develop it as a larger body of work, and thinks about, 'Why is this picture important?' I try to bring the same sort of ethic that I use for my assignments to the shot. But then as soon as I get the photo, I'll put the camera away and jump in. I'm a participant/observer."
In both visual style and coming-of-age subject matter, Derballa's series recalls the work of antecedents such as Mike Brodie—who evocatively captured life riding the rails in A Period of Juvenile Prosperity—and Ryan McGinley, whose delineation of footloose youth culture has achieved art-world respectability. "Visually, they've both been influences," Derballa says. "Brodie's images are beautiful and he really captures the subculture. And I love the fine-art value that Ryan brings to it, where it's like a document of youth that he looks at often in abstract ways. But because I come from a photojournalist background, everything you see in this series is real—nothing is staged. I might say, 'Hey, you're going to jump off that? Hold on, let me get my camera.' But I don't direct the action, which Ryan often does, using his subjects as models to express ideas."
Derballa's goal with "Before We Land" is to preserve memories of transcendent experiences, to capture moments "when responsibility and recklessness collide," he says. "It's that transition from adolescence to adulthood. In a lot of ways I've made it. I have ridiculously responsible habits. I don't drink, never have. I have an accountant and a healthy IRA, I'm about ready to buy a home, the career is cooking, I have an agent, I have a lot of these markers of, 'You made it in the adult world.'
"But I haven't given up that other stuff," he adds. "I recently learned how to do a gainer—running forward to do a backflip off a cliff. And I was going into a meeting with art buyers at a big ad agency, and I should be thinking about how to present myself and show my portfolio—but all I'm thinking about is the motion of throwing that knee back to get that backflip! It's that visceral feeling, like skateboarding, of putting yourself in danger but achieving something."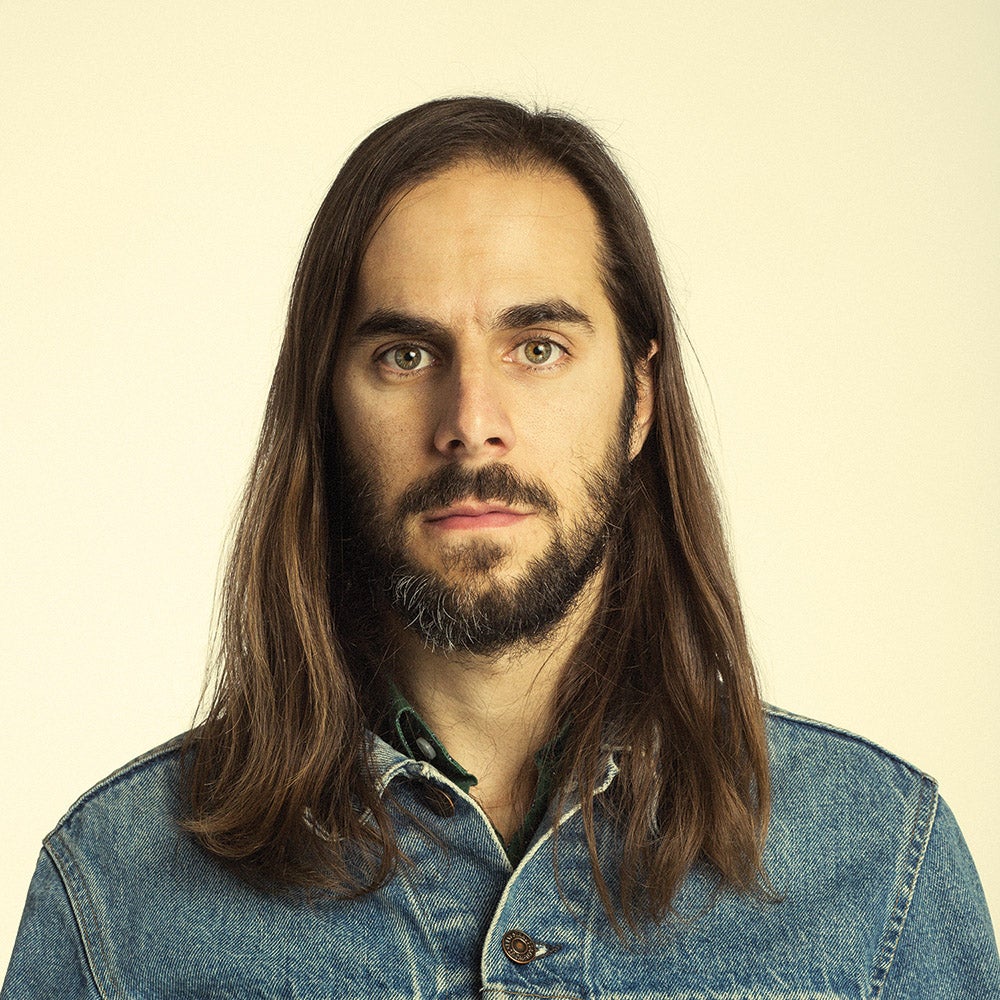 CLOSE-UP
Bryan Derballa
Lives In Brooklyn, NY
Studied At University of California at Berkeley (English)
Clients Include AARP Bulletin, Adidas, The Fader, Financial Times, G-Shock, Huck, JanSport, J-Crew, K-Swiss, Levi's, Nike, Rolling Stone, Vice, The Wall Street Journal, Wired
Influences Terrence Malick, Thomas Prior, Paolo Pellegrin
In the Bag Canon EOS 5D Mark III; Canon EF lenses (24mm f/1.4L II USM, 35mm f/1.4L USM, 50mm f/1.2L USM, 135mm f/2L USM); Jawbone Big Jambox, lots of fireworks