Photographer Daniel Kramer On Shooting Bob Dylan's 'Highway 61 Revisited' Album Cover
Revisiting the New York City locations where legendary Dylan imagery was created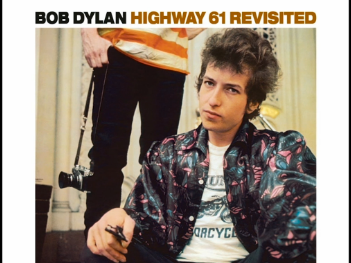 A new video from Rolling Stone takes a behind the scenes look at the many collaborations of photographer Daniel Kramer and musician Bob Dylan.
Bob Egan of PopSpots serves as a guide into the making of 'Highway 61 Revisited.' The journey starts at Bob Dylan's West Village apartment, continues to to an "old fashioned barber shop quartet type restaurant" where Dylan and Kramer grabbed lunch before they made their way to a Gramercy apartment that was owned by Dylan's manager at the time, Albert Grossman.
"Usually you have a plan—especially for a cover," Daniel Kramer recalls of the shoot day. "And this wasn't the plan."
Although Dylan strayed from Kramer's original plan, thanks to a little improvisation the two were able to pull off the now-legendary cover. Watch the video above to find out how.