Peter van Agtmael explores the subtle nature of American power and violence
The Magnum photographer releases his follow up to Disco Night Sept 11.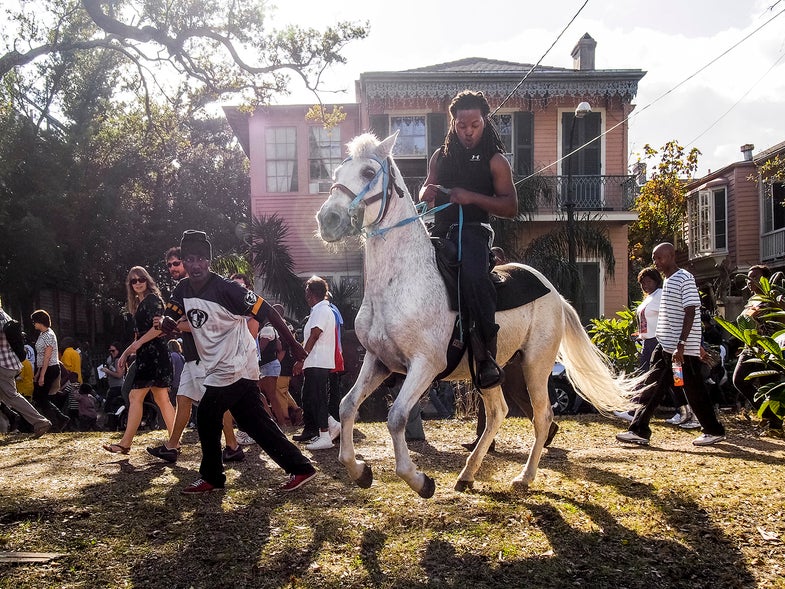 Violence has a way of permeating childhood even if you're lucky enough to grow up in a place that is largely untouched by it.
"One of my earliest memories is of walking along a beach boardwalk as a five-year-old and excitedly spotting a little store selling cheap, neon-colored toy guns," photographer Peter van Agtmael writes in one of the essays in his new book, Buzzing at the Sill. Although van Agtmael grew up in Bethesda, Maryland—a community of "people who benefited from the American dream," the fascination was always there.
A follow up to his 2014 book Disco Night Sept 11, Buzzing at the Sill (Kehrer Verlag) is a visual exploration of violence in America organized in a beautifully designed spineless book. Here, van Agtmael speaks with us about how he sees this project as an extension of his work in Afghanistan and Iraq, his editing process, and why it's important to be aware of cultural blindspots.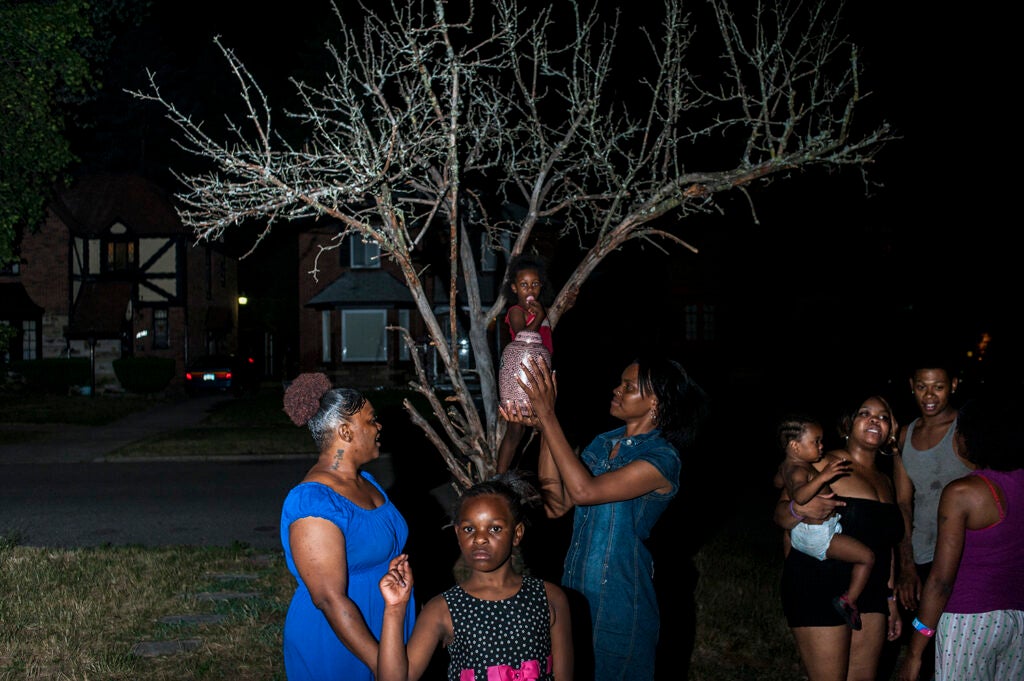 Buzzing at the Sill certainly seems to deal with many of the issues that are reverberating through the United States today with the current administration: immigration, transgender rights, the divide between rural and urban communities, issues that address race and class and violence. Were you thinking of a single guiding narrative as you edited this book?
There is not a defined narrative. The book is about many things, many of the things you mentioned. It's a little bit about history and how we got to this place. It's about me reflecting on America after having been engaged in it emotionally, through working a lot in Iraq and Afghanistan. It's about class and it's about race and it's about geography. It's also about the surreality of the place and the beauty of the place. It's about torture on some level. It touches on all of these different things. The hope is that all those various aspects of it would resonate with someone.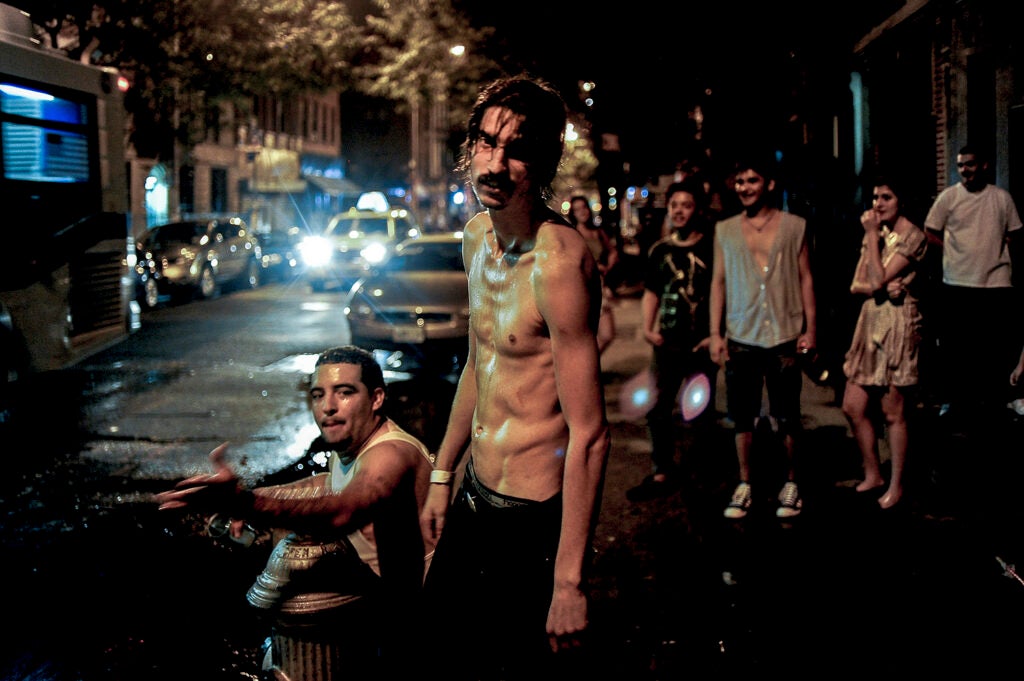 I love the way that the book almost tells two stories: There are the short poetic ones that complement the pictures and then the longer journalistic pieces that run in the back. Why was it important to include both?
I think the way I look at photography is the classic line, "Photographs are windows and mirrors." I've always seen the process of being a photographer on the one hand, trying to explore and understand the world for myself. We're bombarded, increasingly, with an isolated narrow cross section of ideas and ideology, if our beliefs tilt in one direction or another. That can verge on the propagandistic at times. Photography, in the process of exploring the world, has always been a really important check on that. I can experience things for myself, see things and hear things first-hand, then loop back in and try and understand it through a deeper context. They're both meant to be documents for history, but it's also an exploration of myself and my own memories. I hope, in an ideal world, that the stories I'm writing that deal with myself will resonate beyond myself—that there are points of identification that people would have with the themes in them. The beauty of photography for me is the merging of all of those worlds— that's what I've tried to do with this book.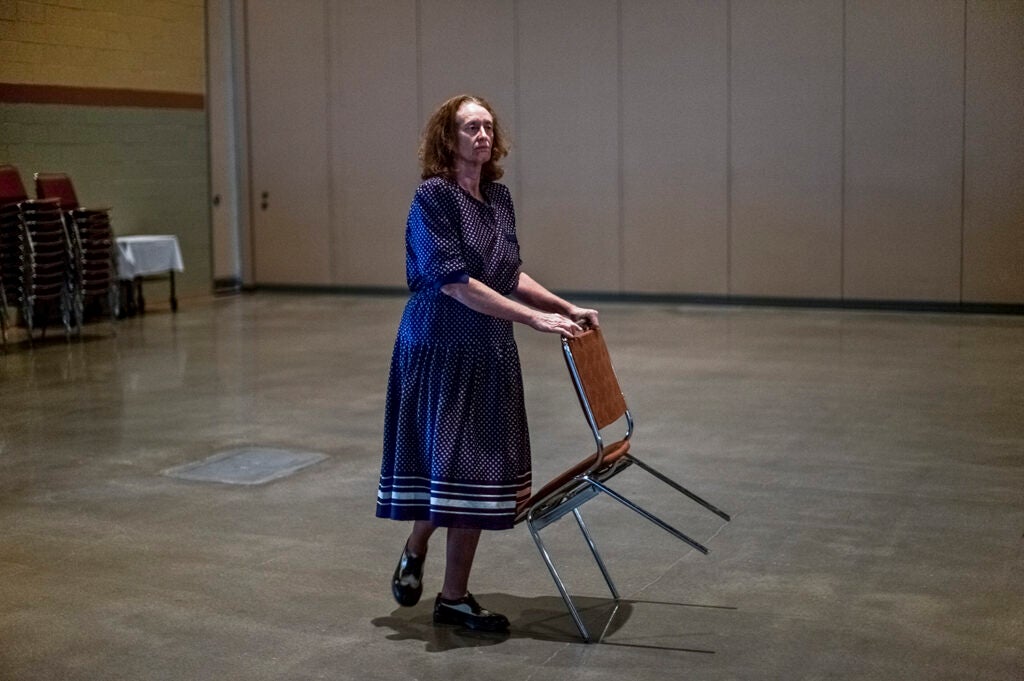 Do you see Buzzing at the Sill as being related to your last book, Disco Night Sept 11?
A lot of it was shot concurrently. I was shooting the pictures in Disco Night from 2006 to 2013, and this I started in 2009. I was spending a lot of time with the American military in Iraq and Afghanistan. Then I started following stories of veterans and families who had lost people and then signs of militarism and nationalism and the culture—I started following that home, but that started to be a limited framework. The questions that I was starting to have about America, that started to be provoked by these experiences, were only partially being answered by working within more of a military context. I started exploring more generally and that over time provokes many other ideas. I see Buzzing at the Sill as a sequel to Disco Night but, on a greater level, I see them both as chapters in this much bigger work that I'm doing that I think will take decades, about the nature of American power in history and how it manifests and all these different forms. So it's both a sequel and a second chapter.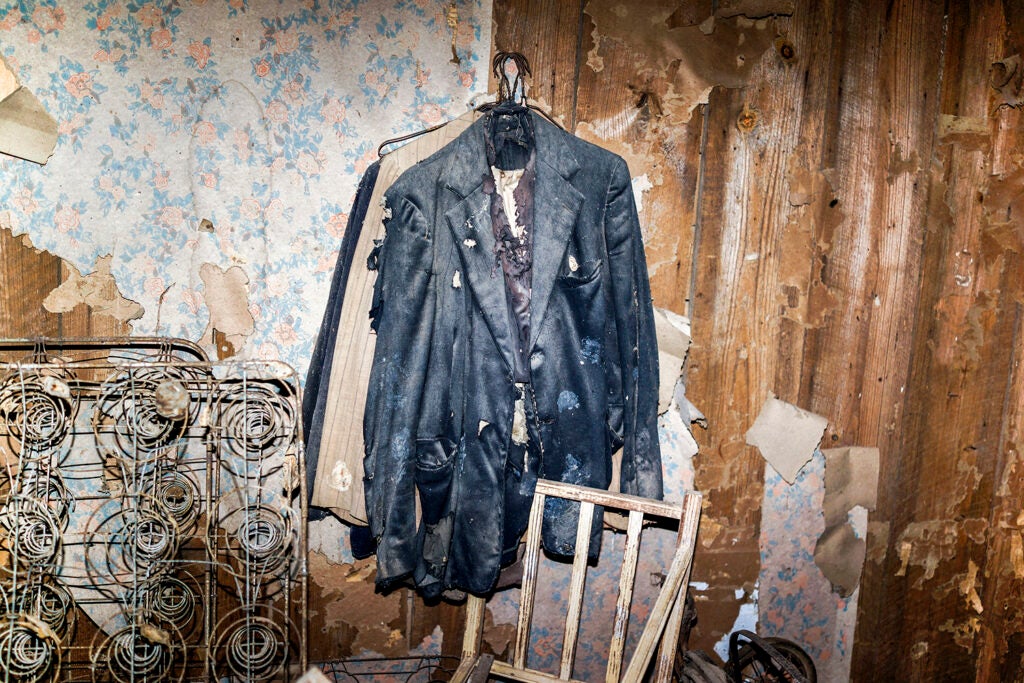 What was the editing process like for this? How did you get started?
I started printing my pictures, little 4×6 prints. Every few months I printed out a pile of cheap pictures and sifted through them a little bit, put them on magnetic board to see what stuck. There's this tactic that Josef Koudelka has done for years in Magnum meetings: Everyone is gathered around for three or four days once a year, and it is mostly talking about the state of the business. A lot of people's eyes glaze over, and so it is the perfect time to show work in progress and get people's thoughts. What he does is he hands people a pile of pictures, and if you like it you put your initials on the back of the pictures. I did that with a big pile and got a sense of what people were responding to aesthetically. Then slowly, a few days a month, I started a tentative sequence and parsing down the edit. I gave myself a good year to let the sequence slowly form itself. There is a lot of decision-making, but there is also a lot of letting the pictures stew and live on the wall. Overtime it just emerged. You look for intersections of form and light and patterns, and that is good sequencing, but once you know the basic rules, a lot of it just becomes instinct.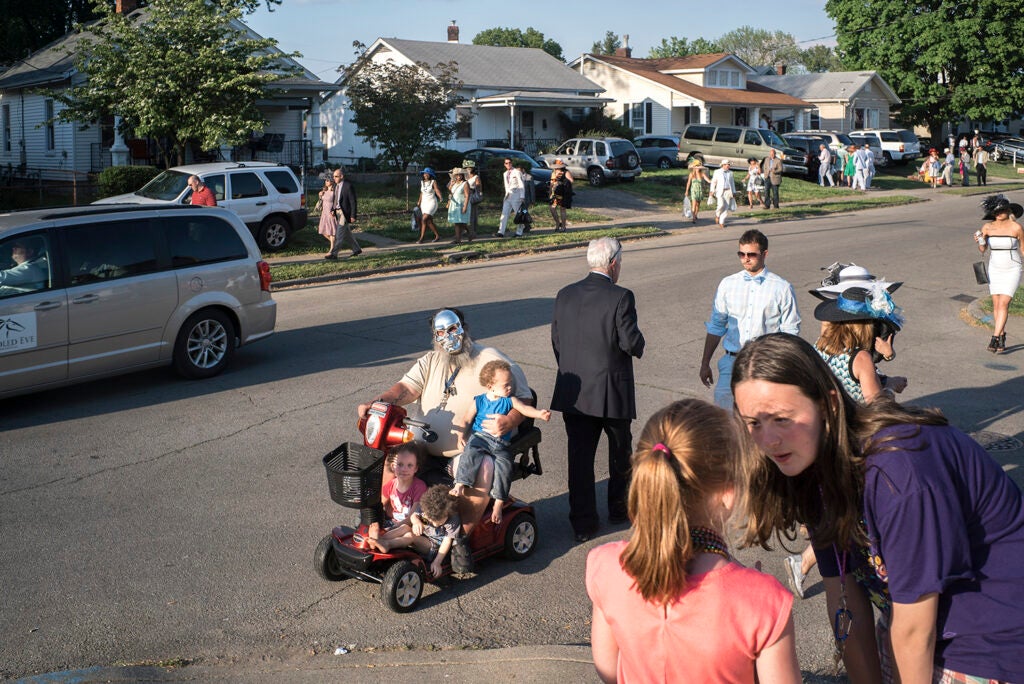 How involved were you with the process of designing the book?
Very heavily involved, with all the books. They're all tied together, but I want them to exist on their own as well. There is this feeling that they each organically take on their own character and I didn't think anyone could decide those terms other than myself. I love photo books. I have a very big collection. Its my preferred way of working—more than magazines, more than exhibitions, I love the photo book. So there was always that ambition to design it as well. I started with a design a little more similar to Disco Night, then I realized this work is actually different. Disco Night was very consciously designed in a very sober way, slightly muted pictures, the text having equal placement as the images on the page. That worked for that book. It was a very sober subject and so I thought the sober design fit the subject. This is also a sober subject, but it's a little more raw and personal, so I wanted an intimate object. I wanted the pictures to have space to breath, because a lot of them have a certain amount of intricacy in the detail. I wanted people to be able to see the pictures better than they needed to see them in Disco Night. That's how I arrived at the lay-flat, no-real-spine design. It allowed for big pictures in a small package basically. To some degree, that's how I ended up with the paper choice as well. It's not an exotic, perfectly constructed object. The spineless structure is a little bit fragile, the printing is little bit rough, but that felt like the right fit for this kind of work.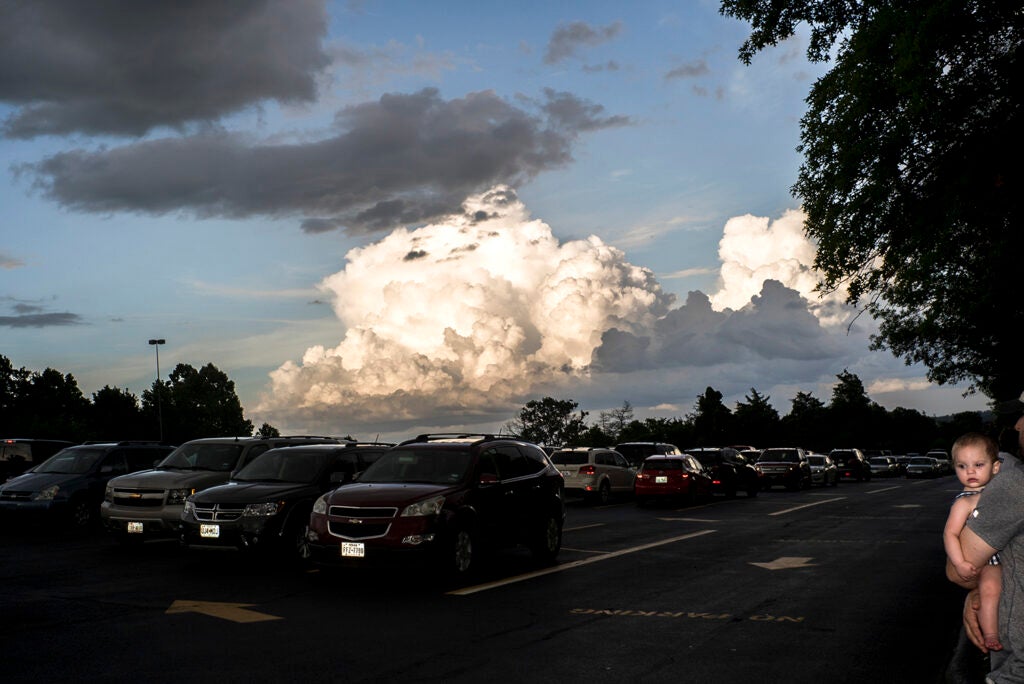 One of the pieces of text that stuck with me in this book accompanied an image taken at Lake Huron, Michigan, that read, "There's a great beauty but also a terrible presumption in taking the image of someone else and shaping it around one's own version of reality." Is this a concept that you've become more aware of in your own work? Is it something you attempt to prevent from happening?
It's something I have become a lot more aware of, especially in the last few years. Those lessons are rooting even more in the work I'm doing now than in the period I was doing this work. I was always mindful about how representation can be such a fraught way of engaging with people—especially if you come in with a certain perspective on the world. I'm very aware of being a white guy who grew up in the suburbs, who lives in New York, and whose work has been inspired and defined by other people much like myself. Ultimately that leaves out a lot of ways of rendering things thoughtfully, honestly and complexly. I hope I'm always making tweaks to my work to be more sensitive about those questions. Part of this process has made me conscious of these blind spots that I have.