Nomadique's Pop-Up Exhibit Wants To Reinvent the Gallery Experience
A multi-disciplinary two-day show on what it means to belong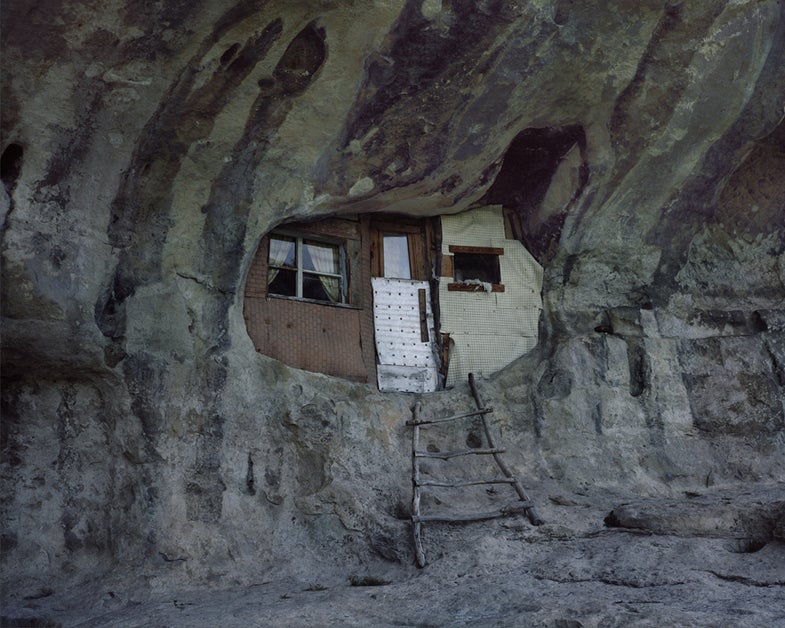 The desire to be a part of something bigger than your self is human nature. People join sports teams and religious organizations as a way to make new friends, build communities, and feel safe. Belonging to something can also come to define your individuality. The pop-up multi-disciplinary show by the Brooklyn-based Nomadique collective, which opens tonight, explores what that means exactly and why it is so crucial.
The two-night event, "Inner Circles: Reflections on Belonging," will include live storytelling, music, film, and a large photo exhibition featuring work from 11 photographers, all investigating what it means to be a part of a group. It is a fitting theme considering Nomadique launched these shows after they found themselves frustrated with the way work was presented in traditional gallery settings.
"The reason we create work and the reason we found each other is because of a very specific vision of what the power of art can be in people's lives," says Jon Seale, who helped co-found the multi-disciplinary collective in 2010.
Initially created as a production company, in recent years Nomadique has become most well-known for their engagement with the creative community. They do this through their annual pop-up art show at Long Island City's Metropolitan Building and a monthly invite-only dinner, which gives attendees a chance to workshop work-in-progress projects over a home-cooked meal. Many of the projects introduced at their 20-person table have ended up in this show or hitting an even larger audience—like Michael George's project on Camino de Santiago, which was just published in this month's National Geographic. "The community aspect of it has become much bigger than we initially expected," Seale tells American Photo.
The annual pop-up show stimulates these same rich conversations about work, but expands the discussion to be between audiences and art makers. Sasha Arutyunova, another founding member of Nomadique, says that the themes are picked as way to create a dialogue that is both nuanced and covers a spectrum. "It's exciting to propose a theme and see what kind of work people are making about this and what happens when we put it all in a room together," she tells us. "Experiencing art in that kind of intimate environment is something that is important for us to facilitate."
Nomadique actually landed on the idea for this year's show after reading a piece in a psychology journal. "There was an article on the topic of belonging that addressed cults, gangs and religion," says Seale. "Things that sounded like they would be exciting to explore through art."
Those topics, among others are all addressed in "Inner Circles." Danila Tkachenko documents a community of people who have chosen to escape from belonging, choosing to live alone in the forest far away from society. Sebastian Collett says the portraits from his series "Vanishing Point," serve as "stand-ins" for people from his own past—the archetypal figures that he says he either wanted or wanted to be as a young man. Jonno Rattman captures the young bull riders who gather every year in Abilene, Texas for the Youth Bull Riding World Finals and Emiliano Granado's work from "Beach Party," takes viewers to the sunny, booze soaked decadence of spring break.
Curation for "Inner Circles," was approximately a six-month process, with work being gathered through an open call and independent research. Arutyunova says the response that they received during their month-long open call was overwhelming—more than 300 submissions, from over 40 countries. But it's also one of the reasons they've decided to stretch the show into a two-evening event—a first for Nomadique. "We are in contact with such a big community of artists and storytellers of all different mediums—sharing their work and connecting them is very exciting to us," says Arutyunova. "I think a more personal and active gallery engagement is something we've been yearning to experience."
"Inner Circles: Reflections on Belonging" opens tonight at the Metropolitan Building in Long Island City from 7 p.m. to 11 p.m. and continues on Friday. A suggested $10 donation is requested to help with production cost for both nights.