Mary Ellen Mark's lifelong commitment to Tiny
"She was so striking and candid. The camera was meant for her and I knew it immediately."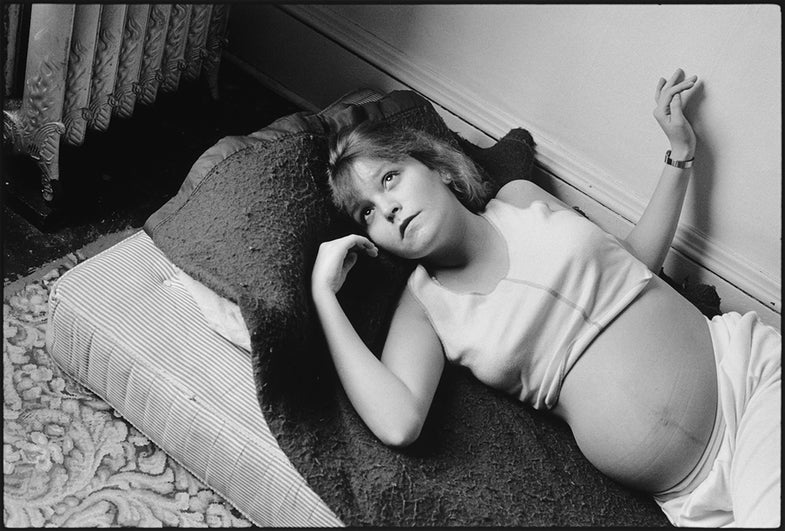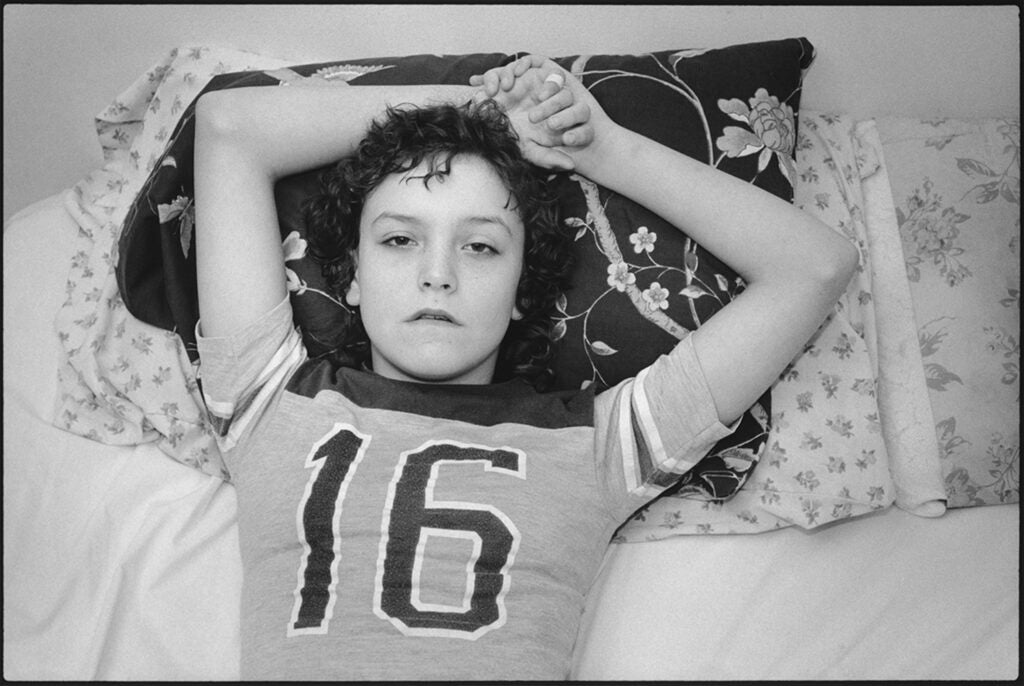 "Mary Ellen Mark spoke of and to the world through her photographs. For over fifty years she applied her clarity of vision to those lesser seen," Michelle Dunn Marsh, Executive Director of the Photo Center Northwest and founder of Minor Matters Books, wrote last year in a touching reflection published by American Photo in the days following Mark's death.
That clarity of vision and her generosity for folks who seemed to have ended up with the short stick in life were particularly apparent in her ongoing work with Tiny, a 13-year-old Seattle runaway who Mark met in 1983 while assignment for Life and continued to photograph for the next thirty years. In the last months of her life Mark was working on what would become her final photo book, Tiny: Streetwise Revisited, which was published by Aperture last fall.
"This was what she considered her life's work. She was going to be photographing Tiny until the day one of them died," says Denise Wolff, senior book editor at Aperture, who worked closely with Mark on the Aperture Photography Workshop Series title Mary Ellen Mark on he Portrait and the Moment. "She met Tiny and became, not only attached to her personally, but curious about what happens when you come from this kind of background. Where do you go?"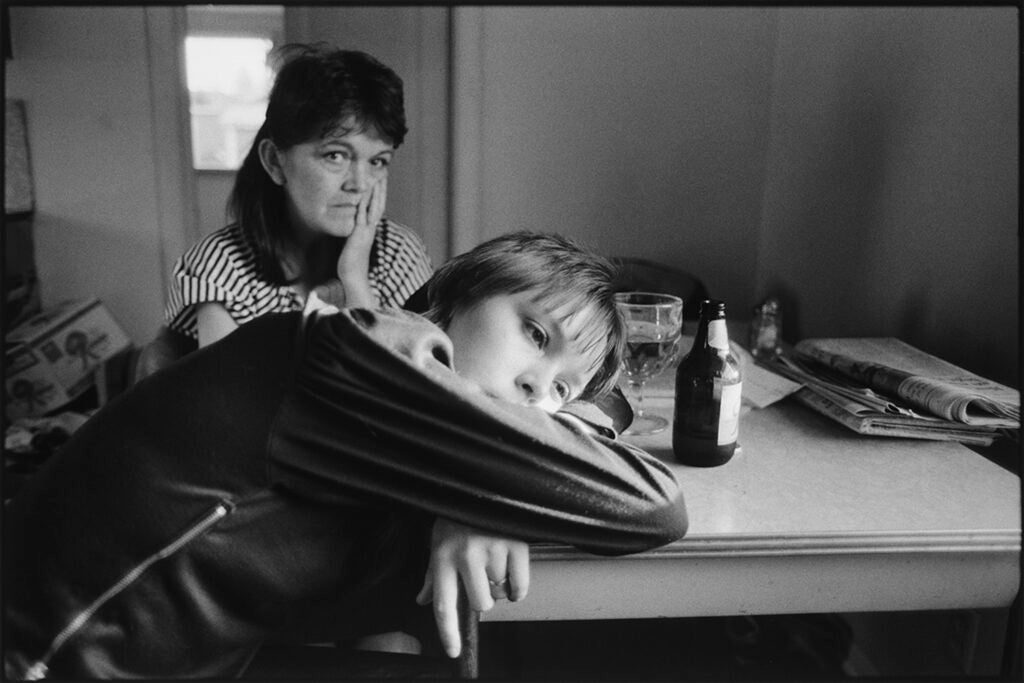 Fifty-nine images from Mark's life-long photographic collaboration with Tiny are currently on view at Aperture Gallery. Starting in 1983, the exhibition tracks Tiny from the fierce 13-year old who Mark met in Seattle to the middle-aged mother of ten that she is today. The black and white images are presented alongside ephemera from Tiny's children, Mark's contact sheets and the 1984 documentary film, also called Streetwise, created by Mark's husband, Martin Bell. The show gives a nuanced view of what happens to kids like Tiny—how the most vulnerable members of society grow into adults and the hardships they may encounter along the way.
"I remember every detail from the first time I saw Tiny and photographed her," Mark writes in Streetwise Revisited. "She was so striking and candid. The camera was meant for her and I knew it immediately. She was a star."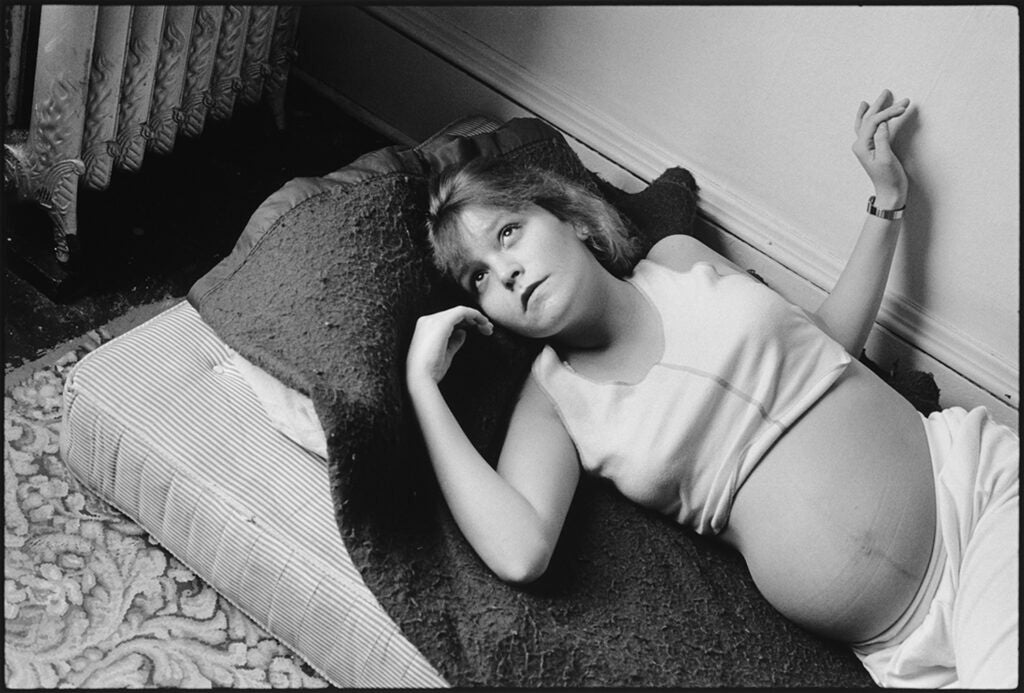 Although Tiny's defiant gaze softens with age, revealing her vulnerability, the star quality that Mark saw in her remains present throughout the 30 years of images—as does the quality of the work.
"She shot at a very consistent level throughout. Just seeing that pure, raw talent and also the commitment, is incredibly rare," says Wolff of the work. "It's very hard to photograph like this without repeating yourself. There are other photographer who could follow a subject for this long, but there's very few people who could keep expanding the story."
Tiny: Streetwise Revisited will remain on view at Aperture through June 30. On June 25 BAM Cinemafest will hold screenings of both Streetwise and a new documentary from Martin Bell called Tiny: There Life of Eric Blackwell. The screening will be followed by a Q+A with Bell.