Behind the Scenes: Marco Grob Discusses Photographing TIME's Star Wars Cover
"You get almost star struck when you meet R2-D2"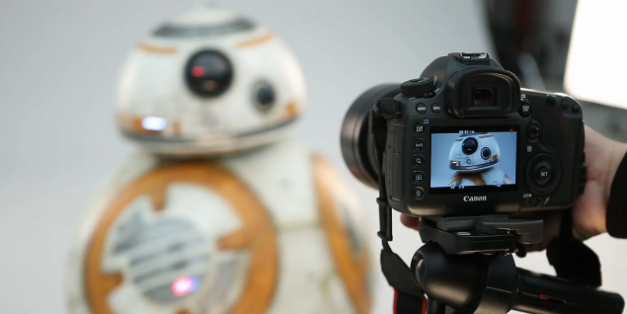 "If you would have told me a couple of weeks ago that I'm touched by a robot, I would have laughed," says photographer Marco Grob in a new behind the scenes video from his Star Wars cover shoot for TIME. "When I met BB-8—you build up some form of weird human connection. It has one eye and this really cute way of looking at you. The photo, of course, brings over that character."
Although Grob didn't think he'd fall for the newest Star Wars droid, making portraits of R2-D2 was a different story: "You get almost star stuck when you meet R2-D2," he says. "It was really special."
Grob spent nearly two weeks photographing in four different cities to capture the cast of the new Star Wars film, The Force Awakens, for TIME's Dec. 14 issue. During his shoots he got up close and personal with big time stars like Harrison Ford and Carrie Fisher and new-comers to the franchise such as John Boyega, Daisy Ridley, Adam Driver and Lupita Nyong'o.
In the video Grob speaks about how he captured the essence of each of these actors and why it is important for him to be physically close to his subjects while he is making portraits.
"How is it to be so close to Harrison Ford? In order to show the person who looks at the photograph I have to be physically so close to Harrison Ford," he says. "That is the one chance that photography has to show us something that we wouldn't normally have access to."
Check out the full video of Marco Grob and the cast of the new Star Wars film above.