Interview: Brian Rose on Photographing New York Landscapes
In the winter of 1985 Brian Rose spent a few days wandering New York's Meatpacking District photographing the desolate mid-day...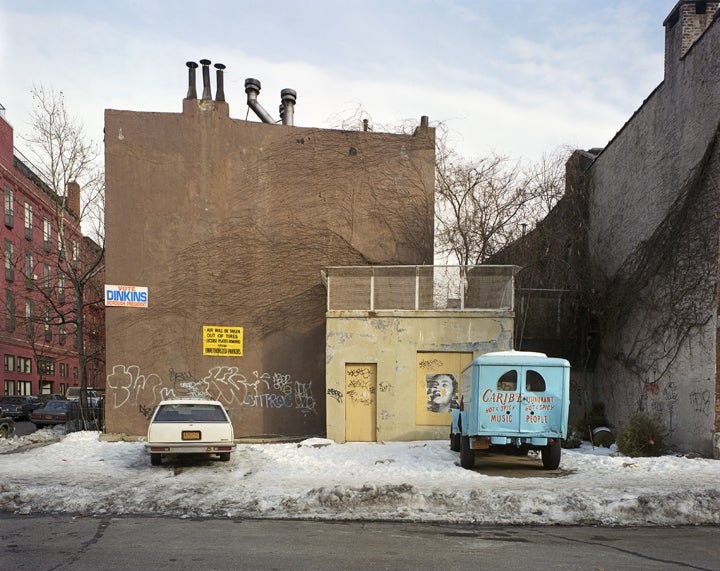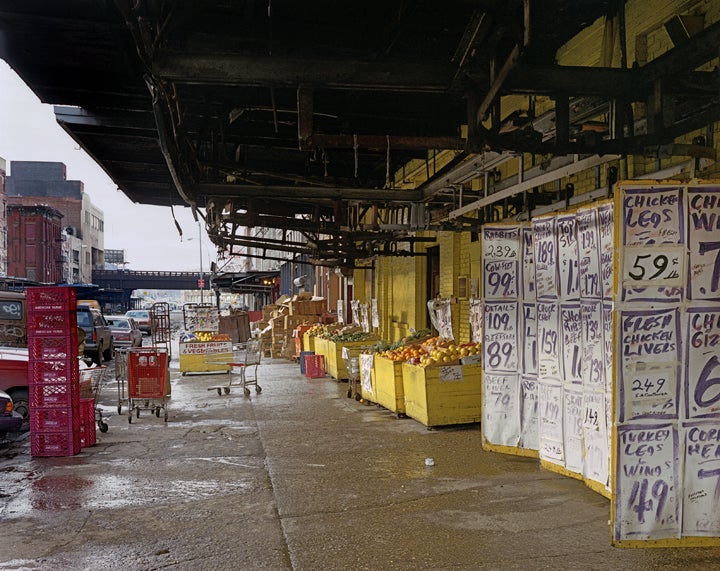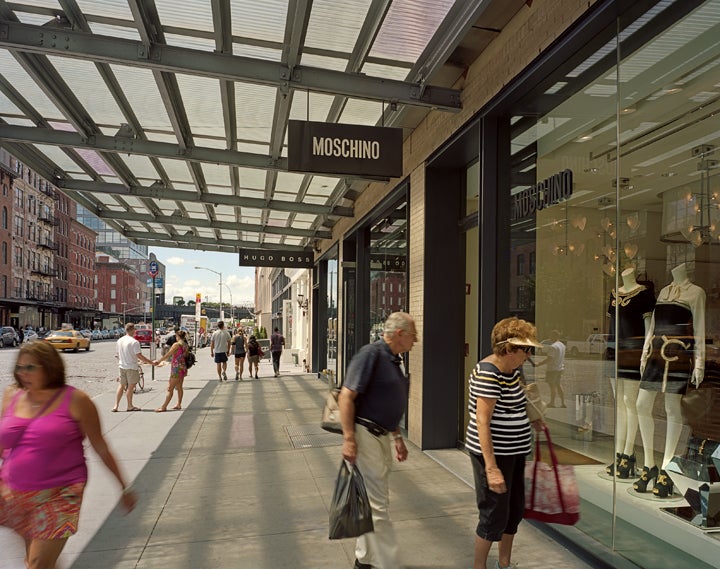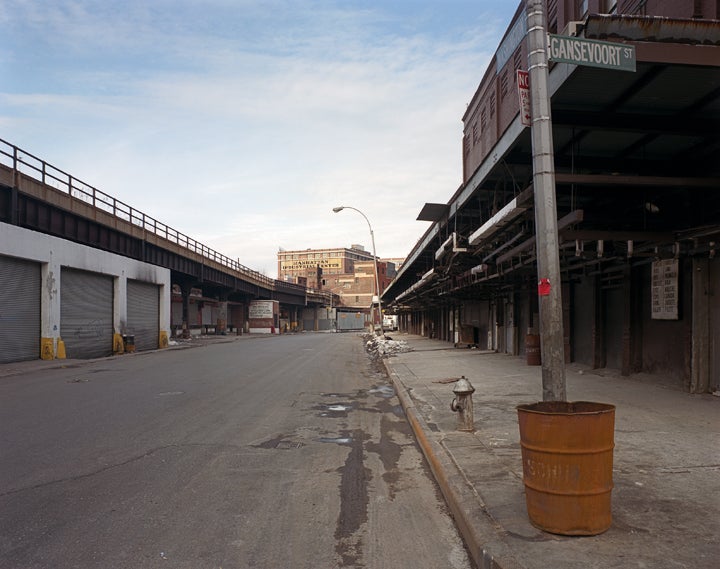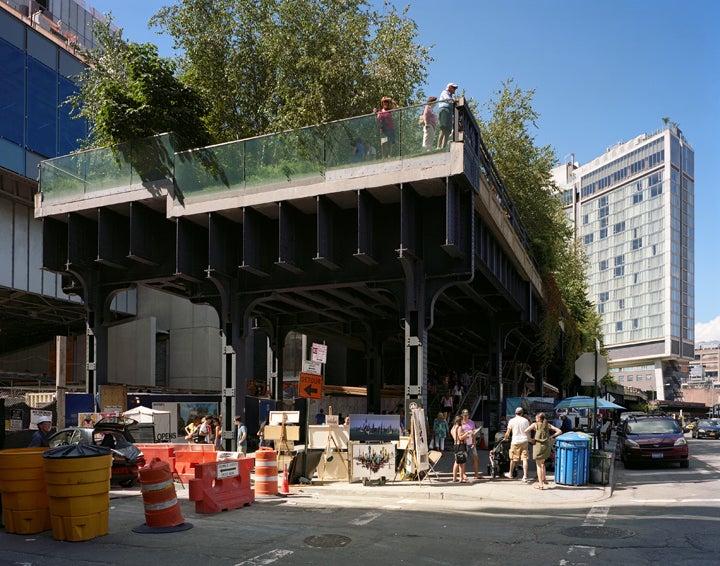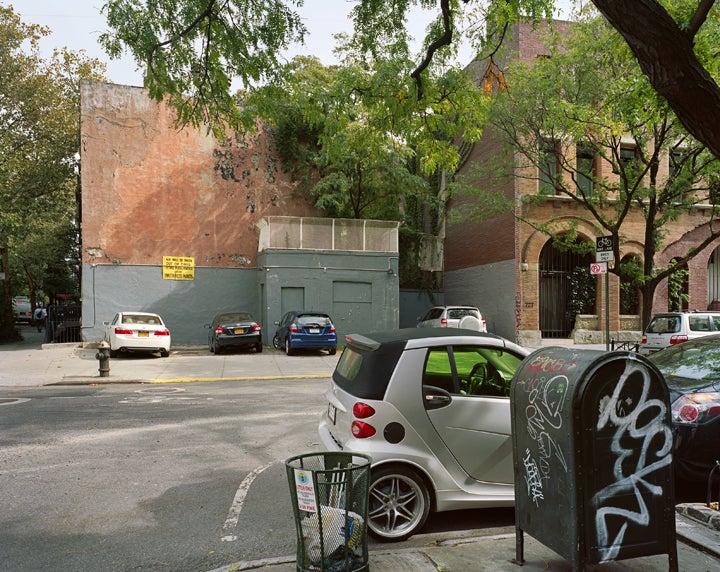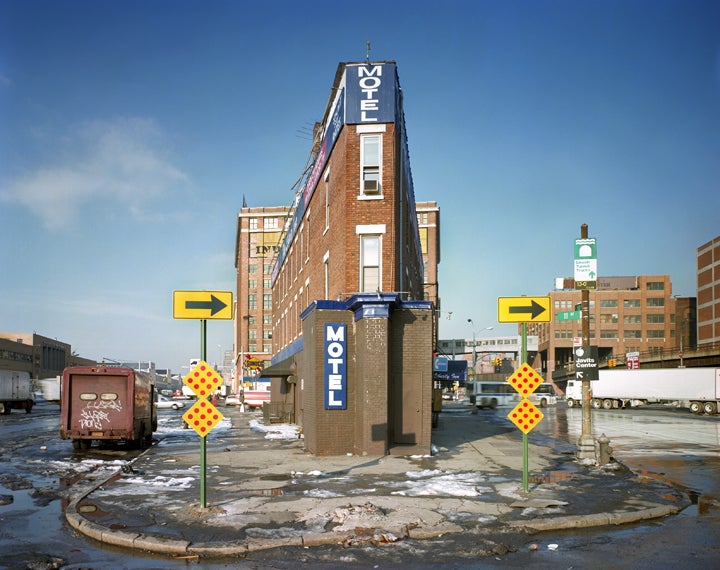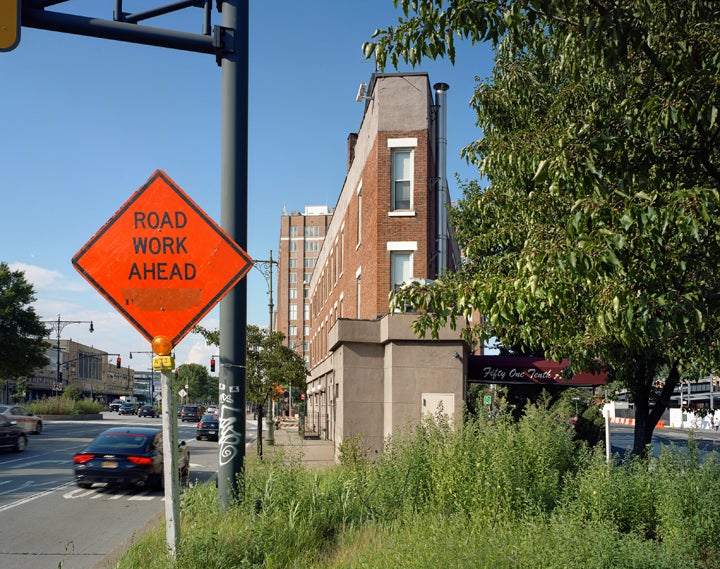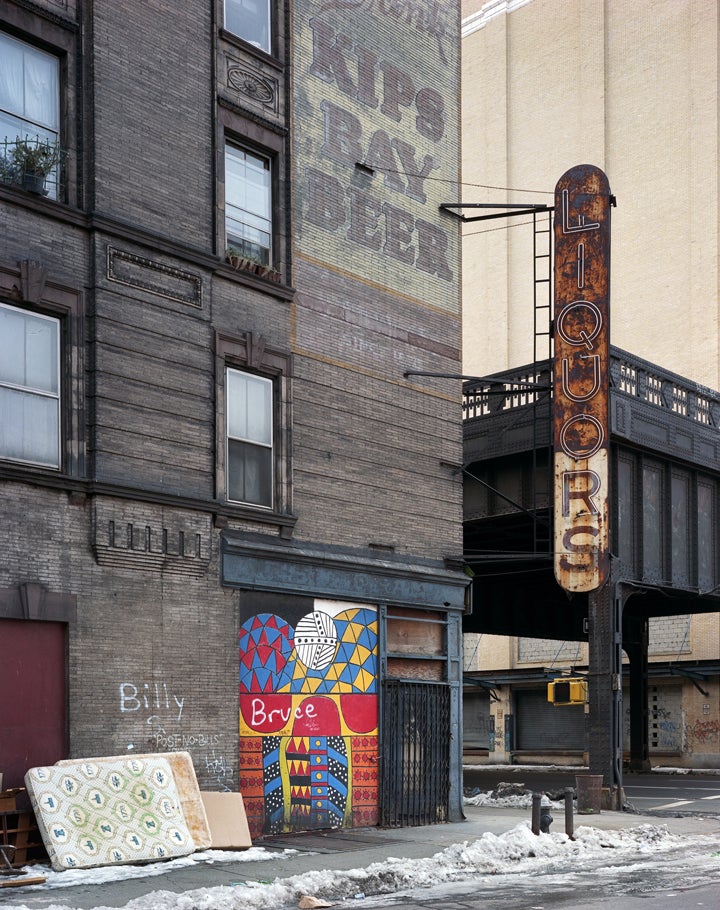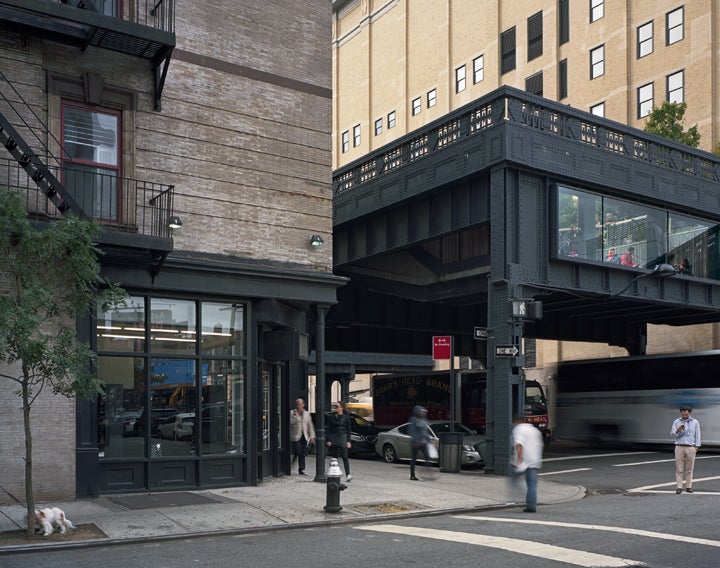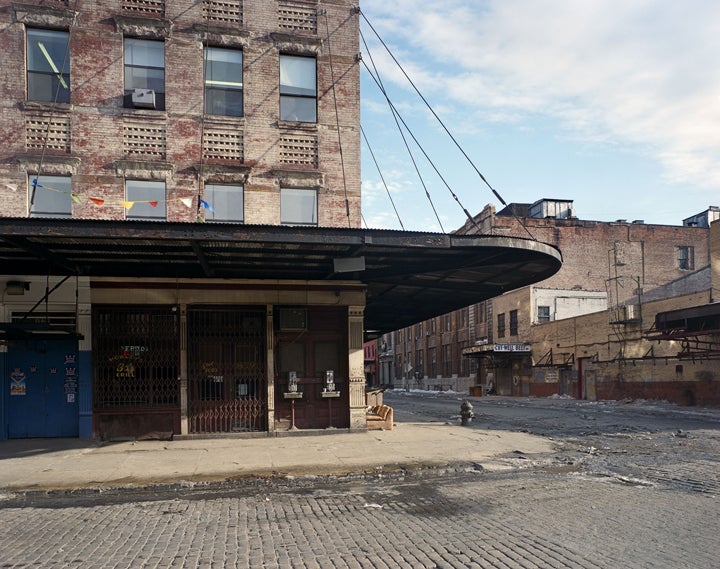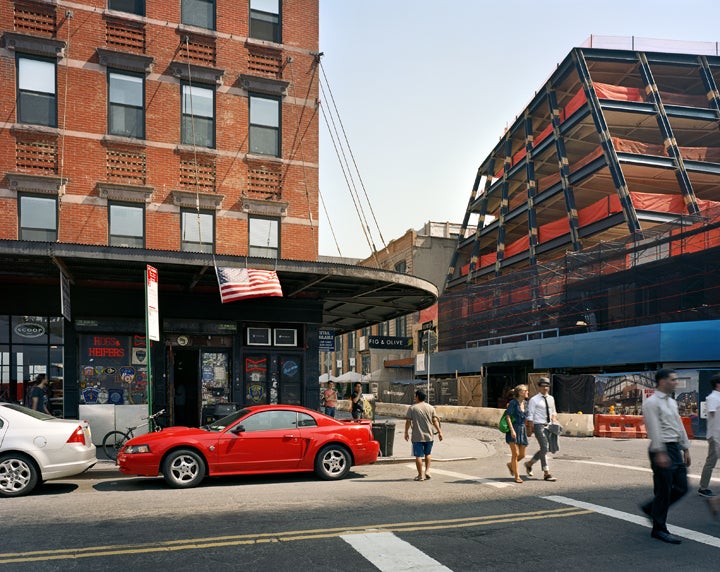 In the winter of 1985 Brian Rose spent a few days wandering New York's Meatpacking District photographing the desolate mid-day landscape. As the urban landscape photographer remembers it, he was between projects and looking for something to do. Earlier in the decade, he spent an entire year meticulously documenting the Lower East Side with his friend Ed Fausty. Initially, the Meatpacking District photographs didn't seem like the same kind of project.
Thirty years later Rose returned to the Lower East Side, re-photographing the area and eventually self-publishing a photo book, Time and Space on the Lower East Side 1980 + 2010. This summer Rose published his second New York themed book: Metamorphosis: Meatpacking District 1985 + 2013, using his work from '85 as the book's spinal cord.
Rose speaks with us about the photographing urban landscapes, New York's post-9/11 boom and why he isn't interested in nostalgia photography.
Photos from Metamorphosis: Meatpacking District are on view at Dillon Gallery until August 15.
You shot these images in the Meatpacking District in 1985, but then put them away for many years. What made you decide to do something with them?
I had this box of negatives that had been sitting there for all of these years. I knew it was there but I never printed any of them. I only had a vague idea of what the pictures would look like. When I scanned them, I was amazed at what I had done over the period of just a few days in '85. I didn't feel that inspired as I recall. I processed the film, but I didn't even contact it. I didn't feel like there was anything there. I looked at it and I was like, "what was I thinking?" But, I posted some of those pictures on my blog and it got picked up by other blogs like Jeremiah Moss' Vanishing New York and Gothamist and Curbed. Suddenly there was this momentum for this work and I was getting all these requests to go back and re-photograph. I thought about it for a while and I decided basically—why not.
What was the Meatpacking District like in the mid-80s when you first photographed the area?
It was very desolate, no people. All the action was either in the morning when the meat packing businesses were open and they had all these guys in white coats and with blood dripping off of them. Then, at night, you had this very intense couple of scenes, including the gay leather scene. The red door [in one of my pictures] with the arrow was the entrance to a club called the Mineshaft. The Mineshaft was closed a few months after this picture was taken. This was right at the height of the AIDS crisis. There were a number of other clubs. Then there was this prostitution thing going on, transvestite prostitutes: all up and down Washington Street and into Chelsea, up 10th Avenue. It was happening because not to many people lived there. You couldn't easily live in the midst of all of this. The smell of the meat market was really intense and the streets were almost slippery during the day from the grease and everything.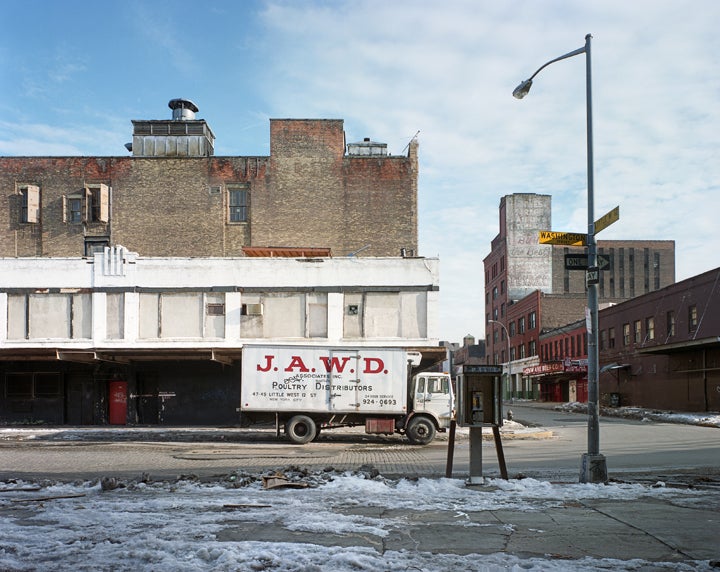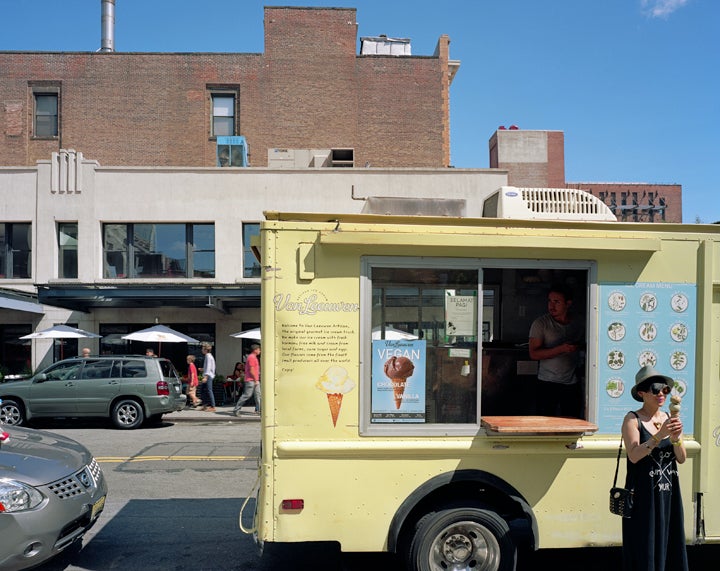 When you were working on this series and the Lower East Side project, where did you see it going?
In the '80s, we didn't know where the city was going to go. It could have turned into Detroit. It really felt like we were at the end of something and I had no idea that it would turn around as much as it did. The Lower East Side was burning down. It was abandonment. There was a lot of crime. On the other hand, there was music, art, a whole downtown scene, which I felt connected too even though I didn't actually photograph the things we're talking about. I think of myself… Nan Goldin photographed inside the apartments, sort of inside the social milieu she was apart of. Somebody like Mapplethorpe was also in that scene, but from a completely different point of view. I felt like I was looking at it from "this is the place where these things are happening." I was the guy that was documenting the landscape.
You left New York and lived in Amsterdam shortly after you made the first set of photographs from the Meatpacking District. At what point did you find yourself back in the city, revisiting the Lower East Side work from the early 80s?
After 9/11 I really wanted to engage New York again. I felt really emotionally drawn to doing it again. I thought about how I could do that. What made sense to me was to go back to where I started and let the Lower East Side be a bellwether for change and what had happened in the city. In the mid-2000s I started to re-photograph the Lower East Side up until about 2010. I wanted to actually really dig in and try to do it all over again, cognizant of the earlier pictures, but not trying to repeat myself. When I rediscovered this work I felt like, lets do a follow up to Time and Space. Even though it is a much tighter theme and package and a smaller area and it's from basically just a three day series of pictures, I felt really strongly that this would make a really great book, that the two books together would really have something to say about what had happened in New York.
What was it like returning to those locations 30 years later? Was making pictures different?
The first go around you are responding to something. There was this light, this sunlight, it was kind of a grayish day, but this sunlight poked through onto the fruit and there was, and the messiness and the jumble. You go back here and you stand in the same spot and you think—okay, this looks kind of antiseptic compared to the way it did before. I would just camp out for 15-30 minutes and just kind of watch the flow of what is going on. When you are standing there for a period of time, there is constant flow of people, so the sense is that it's busy. When you do a little slice of time it can actually seem empty. You only have one half a second and you just catch a few people. A lot of times you have to wait for things to happen to activate the frame a little bit. This is another one, I was there for 15-20 minutes and wasn't too excited about what I was getting and the suddenly this car comes screeching around the corner with these guys in sunglasses and this vintage top down convertible and it just screamed at me: "This is who we are now. This is what we do now."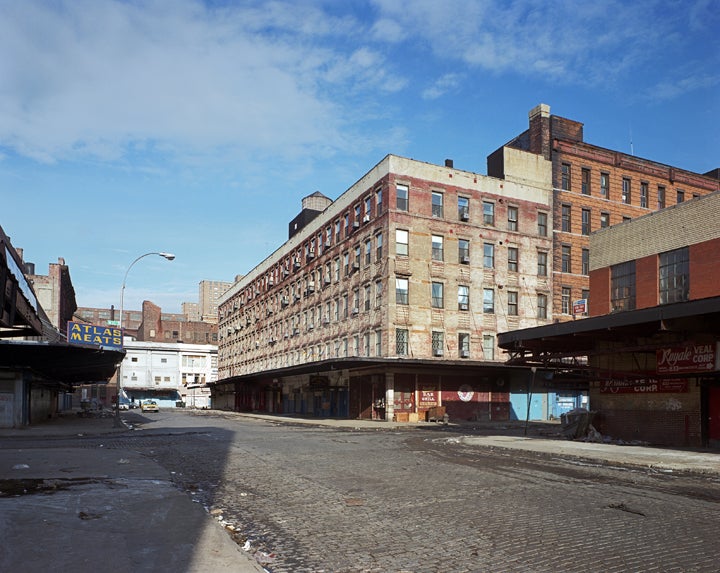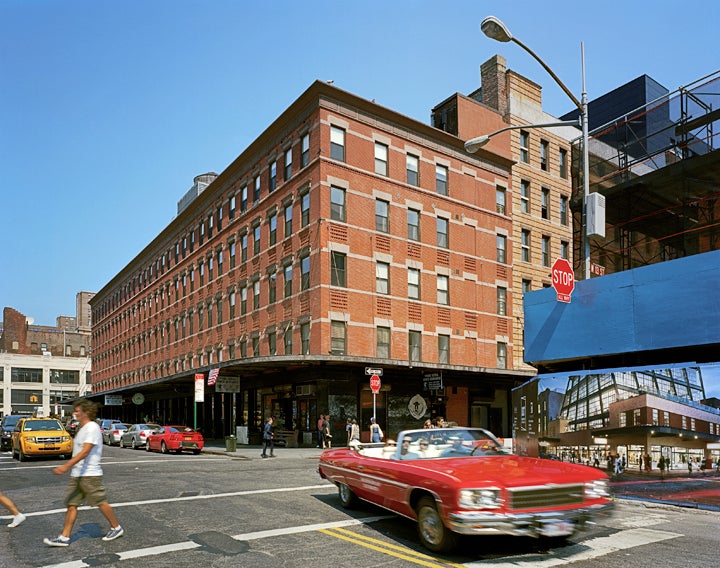 Do you think of the images in the book as being before and after shots or is it more nuanced than that?
I think the sense that people have of then and now is too easy a way of trying to understand places. I think that there are different ways of reading time in the landscape. I think a lot of it is not just about the obvious things: that got torn down and here is a new building. There is much more subtle stuff, minor details that you notice. Whether it's a fashion that someone is wearing, or the fact that in a lot of the new pictures you see orange cones on the street and you didn't see them in 1985. You notice that the city is greener than it was. You start to understand that there is some other kind of space between then and now. There is another kind of landscape that is out of time that I'm looking for. I'm looking forward and backward at the same time. I'm not a sentimental kind of photographer. I don't really go for that kind of thing. I wanted to stay away from doing a nostalgia book. I wanted it to be a book about now and where we have come from.
What do you think of that New York nostalgia? People claiming New York isn't what it used to be?
You hear people throw out the expression "New York is dead," which I think is crazy. Consider there are a million more people here then there were 20 years ago. In [the 80s] the streets of lower Manhattan were quite empty much of the time. Now you can't imagine anywhere in Manhattan that is empty. When people talk about that it is not as good as it used to be, I think that, yes it is true that Manhattan has become less diverse as a place, it's more cleaned up and there are not as many separate parts. It's all become a little more homogenous and that's not necessarily a great thing. But the city as a whole, you have to look beyond just Manhattan. It has really expanded in a way. I think the people who think that everything was better then, there is kind of a reverse snobbism at work there. I think you will find that most of the people who are complaining about how things are, are middle class white people. Yes, Manhattan has become richer, not everybody is going to be able to live here. In a way that is too bad. I do look back fondly on that time period that these pictures were taken. On the other hand, I think that is what happens with cities. I think that is particularly what happens with New York, if you look at the history of New York. People say, "well it's unprecedented, the change," and I would say, no not necessarily. If you really look at the history there have been all kinds of huge shifts, population and different kinds of uses in different parts of the city.
Why do you think these photos of the Meatpacking District do such a nice job of illustrating New York's post-9/11 boom?
I think that is where the change was the most abrupt. One of the reasons was the meat markets stayed there until at least the early 2000s, it was just after 9/11 the meat market moved to the Bronx to a modern refrigerated facility. The Meatpacking district had been sort of preserved, almost in amber for a long time. The great thing is of course, architecturally it got preserved too, very little had happened to it. What you have [in these pictures] was a moment in time where New York seemed to be frozen. This sort of people-less almost stage set New York, a kind of New York of the imagination. It was real, but it certainly was not something that would be sustainable for any sort of period of time. That it was that way for so long is really kind of remarkable, I think.