India's Disappearing Trades
Supranav Dash recalls how, when he was growing up in Kolkata, India, his grand­father had a barber come to his...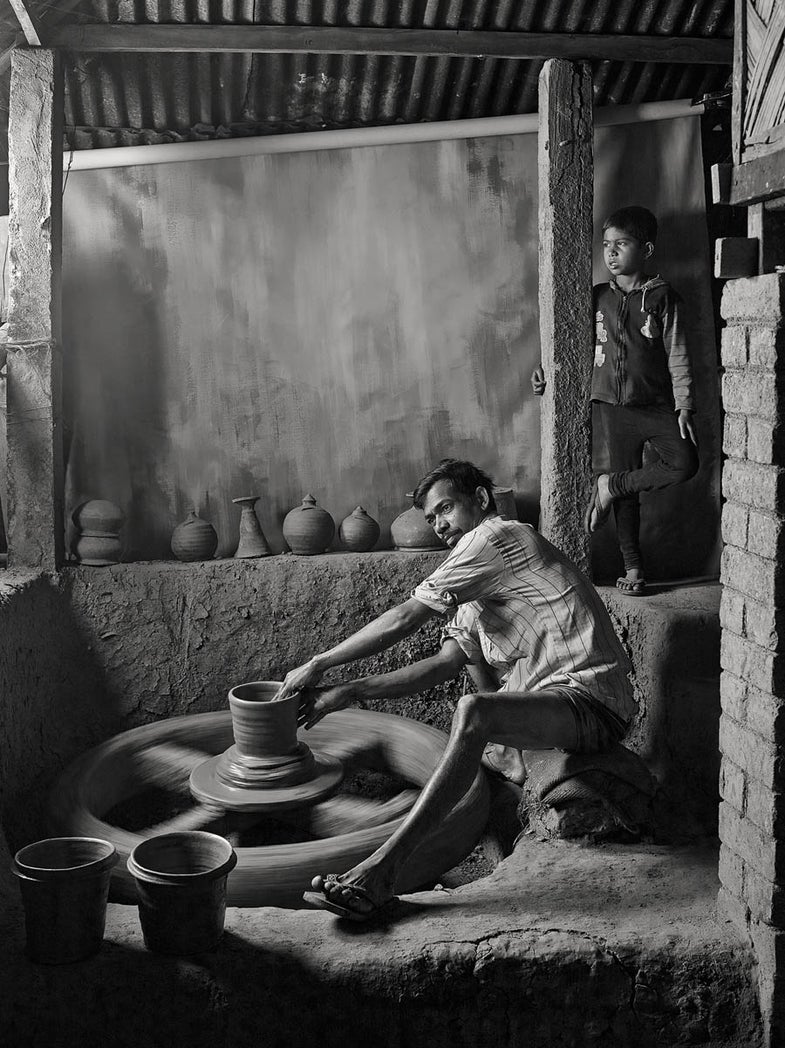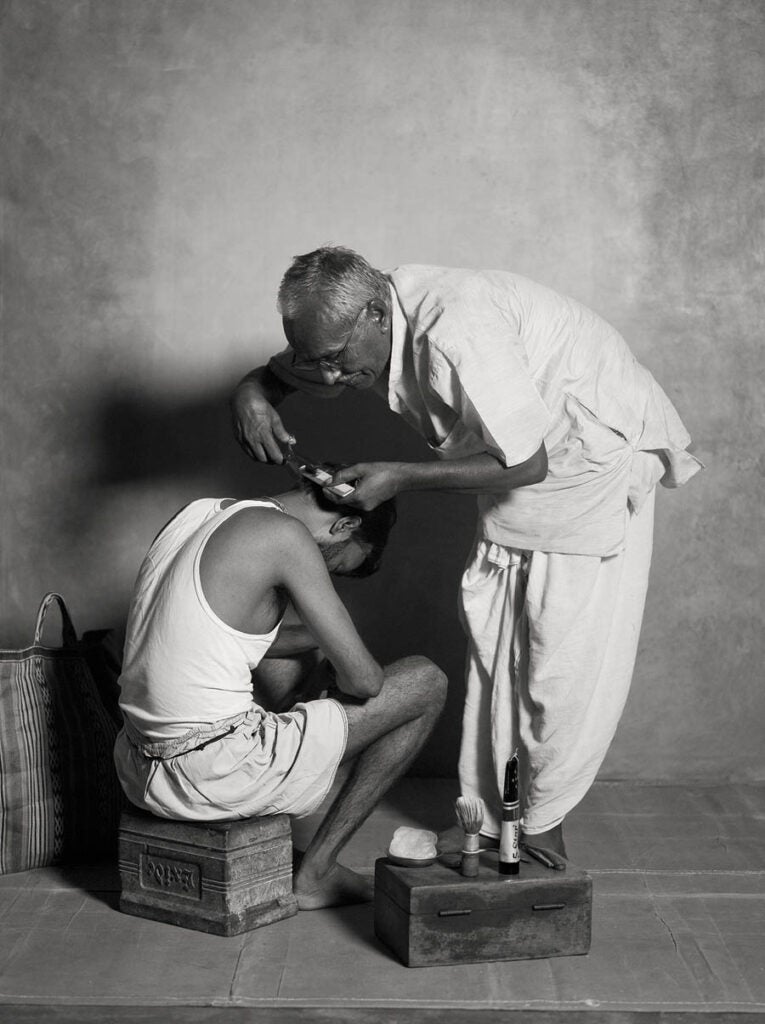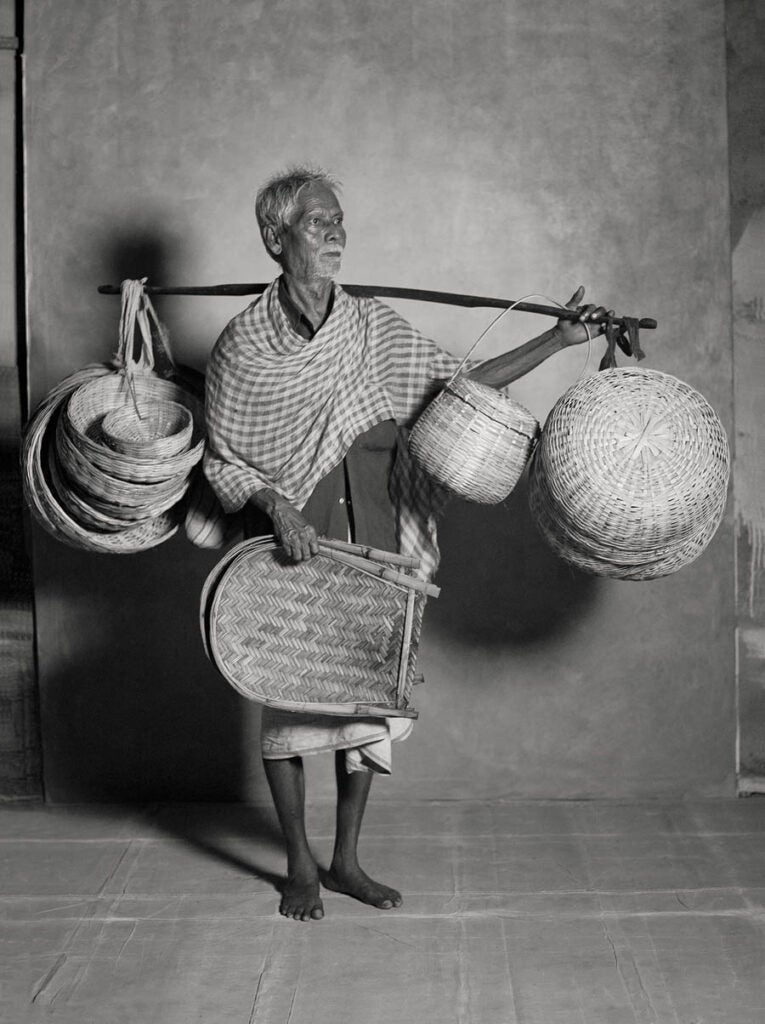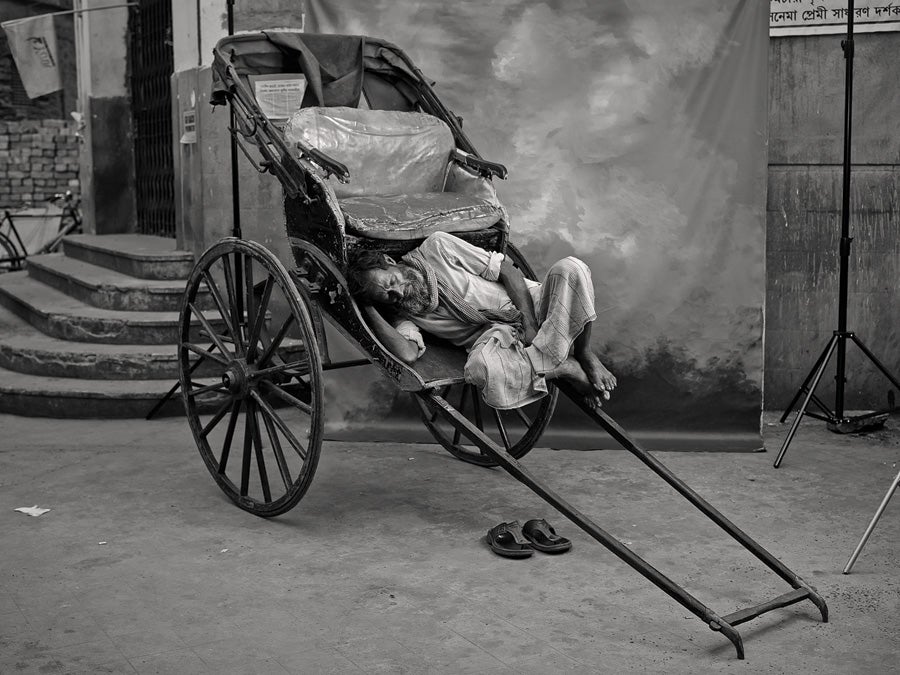 Supranav Dash recalls how, when he was growing up in Kolkata, India, his grand­father had a barber come to his home every morning to give him a shave. "I was 5 or 6, and I thought this act of shaving was brutal and that my grandfather was suffering. So I'd sneak up behind this barber and soak his dhoti with a cup of water," Dash says with a laugh. "He would plead with me not to do that because he had to work in that outfit until it dried. Later I became his friend, and he would allow me to hold his shaving brush and soap while he gave my grandfather a shave."
This bonding experience gave Dash, now 35, a strong sense of empathy with the working-class people in India's striated caste system. "We were middle class," Dash says. "My father is a banker. I was expected to become a doctor or an engineer." Dash studied science and, later, accountancy at Calcutta University before turning to his real passion, art. "I was a painter, but I needed a stable income."
He took up the camera, and after assisting several commercial photographers, Dash set up shop for himself in Mumbai, shooting editorial and fashion work—lucrative but not fulfilling. "I felt I got stuck," he says. "I was missing the human touch. It was becoming artificial: the perfect image of beauty and all that. I needed something more."
In 2009 Dash entered the School of Visual Arts in New York City; when it came time for an in-depth thesis project, he was drawn home. "I'm very grounded in India," he says. On return visits during breaks from school, he began shooting the working-class people he had empathized with in his youth.
The resulting series, Marginal Trades, portrays workers doing jobs that pay meager wages and are in danger of disappearing in the modern marketplace. "They never changed or updated themselves, and then suddenly with all this globalization their work is becoming obsolete," Dash says. "I wanted to preserve this part of the culture for posterity."
Aesthetically, Dash sought to emulate historic photographers whose work he'd discovered, including Irving Penn's 1950s series Small Trades and the 19th-century portraits of British photographers John W. Kaye and John F. Watson.
"This pair did ethnographic studies of tribes in India," Dash says, "and they used backdrops and created albumen prints." The work inspired Dash to depict his subjects with backdrops in makeshift studio settings. "If I extract the professionals, I can give more focus to who they are—the people, the portraits, the trades—rather than just taking snapshots."
Shooting digitally in medium format, Dash makes color portraits and often converts them to black and white in post. At the urging of his SVA classmates, Dash printed one installment of his series in color, but he prefers monochrome, and he's working toward a book project with his options open. "Everything is shot keeping the grayscale in mind," he says. "We have the color information to go back to if we need it."
He'd really like to show this work in India. "They'll only take notice if I get recognition for it in the West," he says. "But I'm documenting what may soon be gone. I just want to create some awareness."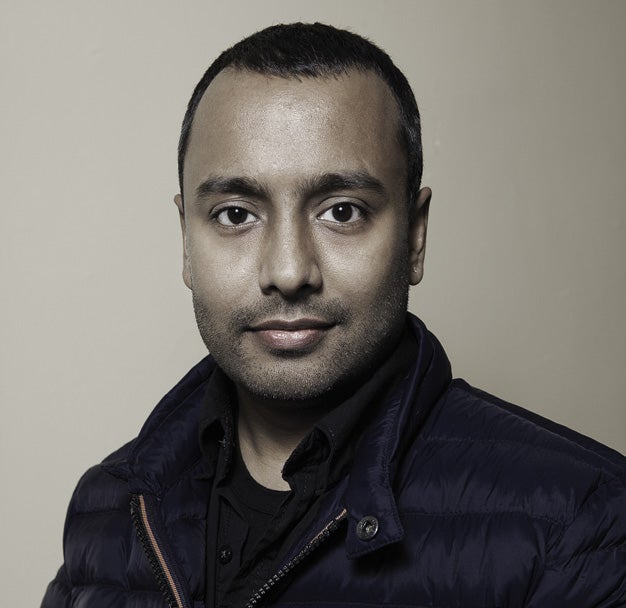 Close Up: Supranav Dash
SupranavDash.com
Lives In: New York City
Studied At: School of Visual Arts; Calcutta University
Awards Include: International Photography Awards, Third Prize, Fine Art Portraiture, 2013; Slideluck XVII Photoville, Multimedia, Selected Winner, 2013; New York Photo Festival "My Story" Winner, 2013
In the Bag: Mamiya Phase One IQ140 digital back on 645DF camera body; Schneider Kreuznach lenses (55mm, 80mm, 110mm); Manfrotto 055CXPRO4 tripod with mag ball head; homemade light banks with daylight balanced CFL tubes. "With a strobe, subjects tend to freeze up, but with continuous light, they get used to it," Dash says. "Images shot with the Schneider lenses look more filmlike and have great depth of field, just the right mix I wanted for this project."