ICP and JR Collaborate on the Bowery
The renowned street artist takes on the work of Robert Capa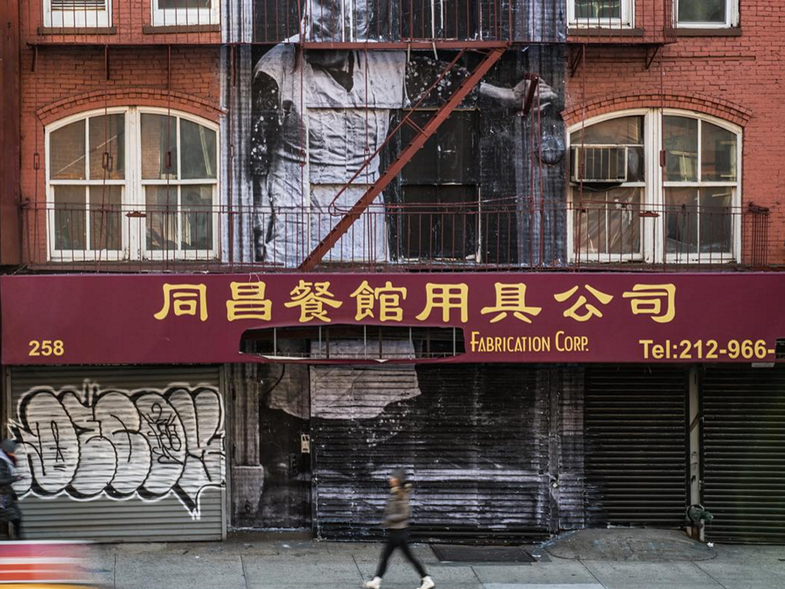 If you find yourself strolling down the Bowery in New York City anytime soon you may find yourself confronted with a larger-than-life Robert Capa photograph. The black and white three-story image features a woman peering out of the doorway onto the streets of her badly bombed neighborhood after the London Blitz and was wheat-pasted last night by the renowned street artist JR as a way to stir up excitement for the opening of ICP at 250 Bowery. According to ICP's Executive Director,Mark Lubell, it won't be the last piece of public artwork to build hype before the museum's opening.
"We're partnering with artists to help build excitement about ICP's new space," Lubell said in a press release about the new piece of public art. "We invited French artist and Lower East Side resident JR to select an image from our Collection to paste in his signature style." For JR, going with an image from Capa was a bit of a no-brainer—he was after all "the heart and soul of ICP" the artist said.
We're curious to see what other artists the museum chooses to collaborate with in the coming months before their new location on 250 Bowery opens this summer.