Hands on With the Sony Alpha 7
A small camera with a big sensor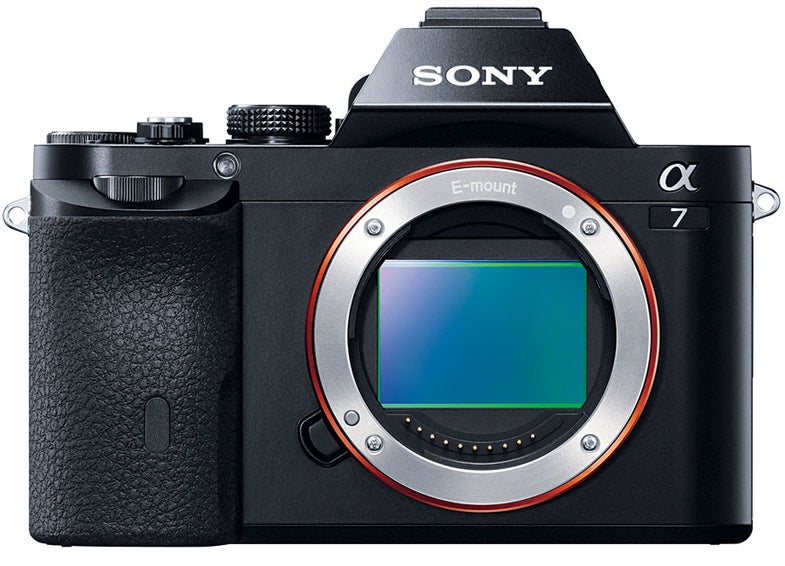 We may earn revenue from the products available on this page and participate in affiliate programs. Learn more ›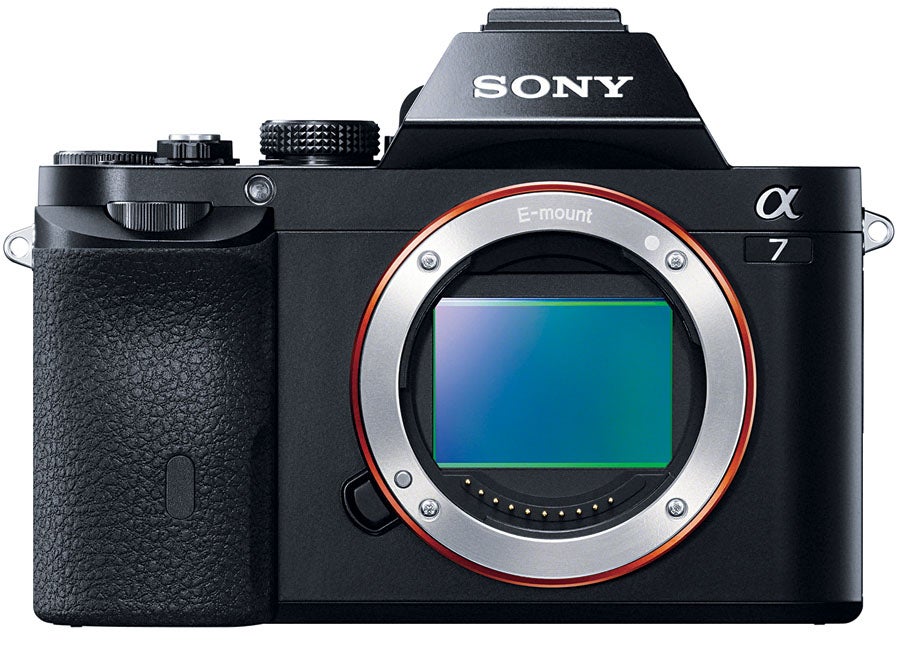 We should have seen it coming. When this magazine conferred 2013 Editors' Choice awards on Sony's Cyber-shot RX1 and RX1R, we didn't know how the company could improve on these full-frame, fixed-lens compact cameras. Then came the Sony Alpha 7 and Alpha 7R, and the answer suddenly seemed obvious: Let photographers switch lenses.
The first interchangeable-lens compacts containing full-frame (35mm) digital sensors represent a bigger technical achievement than is apparent at first glance. For one thing, each handles more like a small DSLR, with a built-in, high-resolution electronic viewfinder in what looks like a pentaprism housing. These mini Alphas are also the first full-framers with built-in Wi-Fi and near-field communications (NFC) connectivity along with native apps.
A new line of full-frame E-mount lenses match the bodies, and the cameras accept glass made for the NEX line of APS-C-format ILCs. At the same time, Sony has released a new lens adapter for A-mount glass for its Alpha DSLRs; the company is also working with third-party accessory makers to produce adapters for lens mounts for non-Sony DSLRs—a step toward attracting pro photographers or anyone who has already invested heavily in a competing system.
The Alpha 7 and 7R look nearly identical, and for both Sony redesigned its full-frame Exmor CMOS sensors and upgraded its image processing engine, the 16-bit Bionz X, for superb image quality, control, and flexibility. But they differ in their sensors and in some of their capabilities. The 7 uses a 24.3-megapixel imaging chip with a hybrid autofocus system that includes 25 contrast-detection and 117 phase-detection AF points. The 7R boasts a 36.3MP sensor and forgoes the optical low-pass filter, gaining resolution; the microlenses over its tightly packed pixel array differ according to their position on the sensor, so that those along the edges will channel severely angled light properly into the pixel well.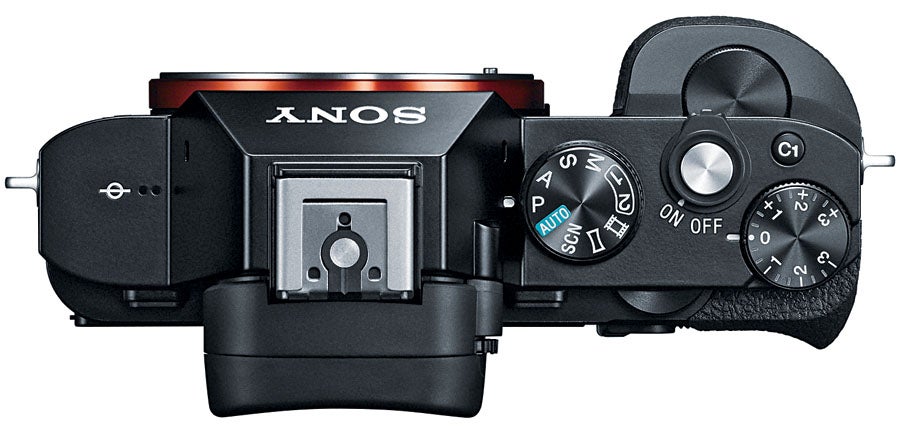 American Photo's online editor, Dan Bracaglia, and I spent a few days with both cameras during a media excursion that Sony hosted this past fall, and our technical editor, Philip Ryan, ran a full-blown lab and field test of just the 7R for the January 2014 Popular Photography, read it here. All of us found the cameras a pleasure to use.
Controls are intuitive, assigned to dials and buttons that let us change settings on the fly. The body weighs just a pound without a lens and measures only 5 inches across and less than 2 inches deep; with its comfortably molded grip, it can easily be held in one hand all day long. The magnesium-alloy body stood up just fine to unsheltered use outdoors in light drizzle during field testing.
We tried each camera with a variety of lenses. On the Alpha 7 we put the new full-frame 55mm f/1.8 and 35mm f/2.8 Sony Zeiss FE primes, compact 24–70mm f/4 zoom, and 28–70mm f/3.5–5.6 FE kit zoom, as well as legacy E-mount and A-mount glass. Some journalists on the excursion also fit these little bodies with big telephotos using a mount adapter made by Metabones.
The cameras' tilting 3-inch LCD monitor isn't the sharpest we've seen, but its 921,600-dot resolution, with five levels of brightness control, gives a clear picture for live view and playback. The eye-level XGA OLED electronic viewfinder (mercifully built in) provides an accurate view with 0.71X magnification and capabilities impossible with a traditional optical finder, including a zoomed-in view and adjustable brightness levels for manual focusing.
The Sony Alpha 7 and 7R prove their mettle in output. Both capture enough detail for serious enlargements, with a nicely realistic range of tones and decent performance in low light. Given its much higher pixel count, the 7R rules in resolution. In fact, Pop Photo reports that it delivers significantly more resolving power than any ILC to date—and just less than the reigning full-frame DSLR champ, Nikon's D800. DxOMark, a program that tests raw sensor output, rated the 7R and D800 dead even. The processing engine is programmed to produce slightly more gradual transitions along the edges of fine details, minimizing the edge outlining that at high resolution can result in a crunchy image. Sony explains that it chose to create what it feels is a more natural-looking picture from this very sharp sensor.
With no low-pass filter, the 7R is vulnerable to recording moiré in areas of the picture that contain finely packed lines and textures, but this didn't create a noticeable problem in our field use.
The bane of small cameras, digital noise, is the main reason ILCs tend to limit their sensor sensitivity ranges; it also affects the resolution of processed images. With its larger pixel count, the Alpha 7R is a little more susceptible to noise than the 7, but in ordinary shooting in very low light, both cameras perform pretty well in the field at quite high ISOs. Pop Photo's test of the 7R found that it controlled noise acceptably through ISO 1600 using default noise- reduction levels in RAW processing.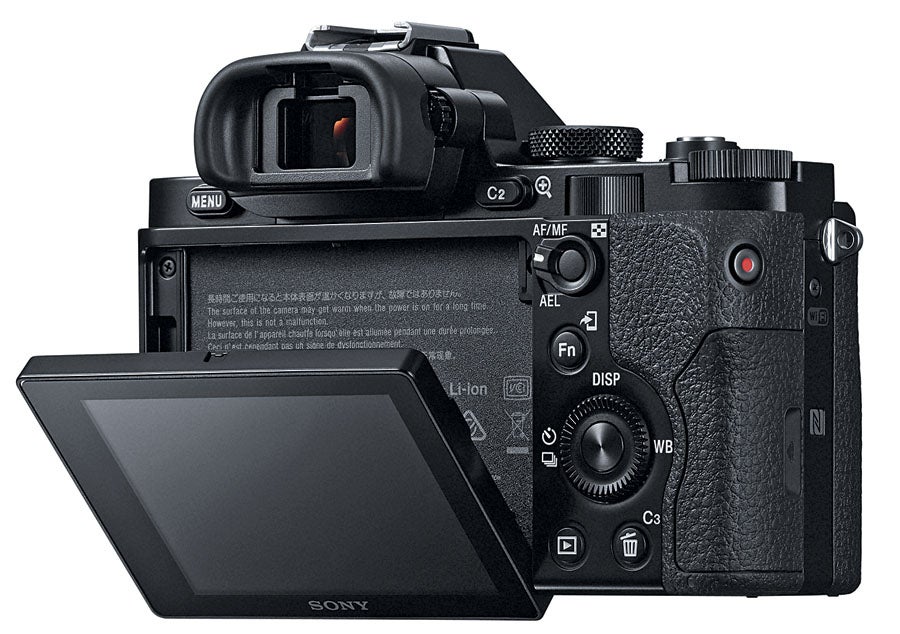 The new Alpha ILC line comes out of the gate with a host of E-mount lenses and ambitious plans to build out its full-frame lens options quickly. The company's road map calls for 10 lenses in 2014 and 15 in 2015. We're looking forward to the weather-sealed 70–200mm f/4, due in a few months, as well as a macro lens later in the year. And in using existing APS-C-format E-mount glass, photographers can choose to have the camera crop automatically or to keep the vignetting that comes from the smaller image circle of these lenses.
In all, this is a brilliant debut. The Sony Alpha 7, with better speed and a street price of about $1,700 (body only, $2,000 with the kit zoom) will likely score a bigger hit. But the 7R, with its league-leading resolution, may be the more covetable, even at a body-only price of $2,300. Either way, after this pinnacle in ILC development, photography may never look the same.
Noteworthy Specs:
SENSOR 36.4MP (Alpha 7R) or 24.3MP (Alpha 7) Exmore CMOS in full-frame format
SENSITIVITY ISO 50–25,600 (expanded range, in 1/3- or 1-EV steps)
AUTOFOCUS 25 contrast-detection points (A7R); 117 phase-detection and 25 contrast-detection points (A7)
SHUTTER 1/8000–30 sec in 1/3-EV steps; bulb
VIEWFINDER XGA OLED electronic viewfinder with 100 percent accuracy and 0.71X magnification
LCD Tilting 3-inch, 921,600-dot LCD monitor
VIDEO Up to 1920 x 1080 p60 AVCHD v2/MP4; built-in stereo mic, stereo minijack mic input; continuous AF; max clip length approximately 29 min 59 sec
MEMORY CARDS SD, SDHC, SDXC, Memory Stick PRO Duo, PRO-HG Duo, XC-HG Duo; single slot
DIMENSIONS 5.0 x 3.8 x 1.9 in. (126.9 x 94.4 x 48.2 mm)
WEIGHT 1.0 lb (474 g) with battery and memory card
BUY IT $2,300 Alpha 7R body only, $1,700 Alpha 7 body only, $2,000 Alpha 7 with 28–70mm f/3.5–5.6 FE OSS lens; store.sony.com