Fashion Photographer Michel Comte On Taking Risks and Never Compromising
"Hard work brings good luck"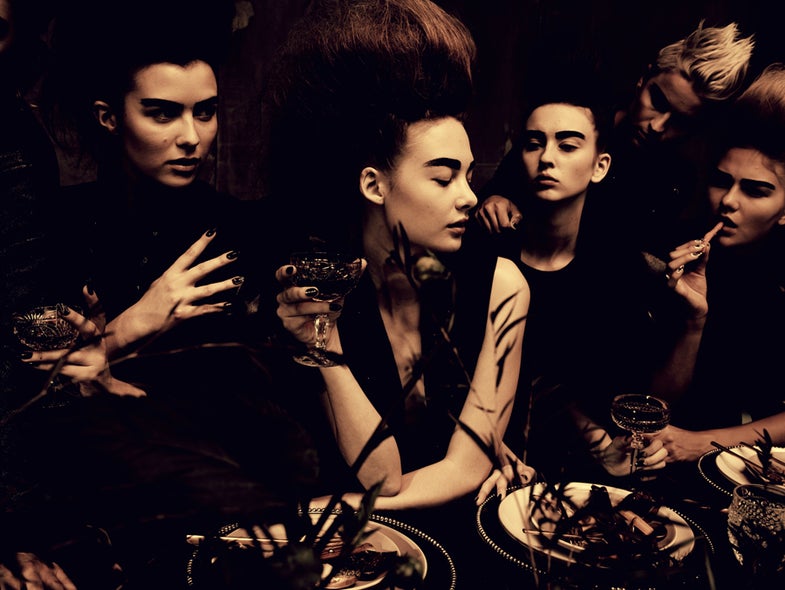 Michel Comte has been collaborating with Milk since the studio's earliest days. In fact, Comte recalls Milk's creative director and founder, Mazdack Rassi, dropping by daily to let the legendary photographer know that something big was brewing in New York City. At the time Comte had an upcoming job that would require some very heavy lifting.
"I said, 'Okay, I have a question: I have a client, but we need to lower the furniture by helicopter—can you do it? Yes or no,'" Comte recalls. "He said: 'It's done.' A few days later a helicopter was going back and forth between JFK and dropping furniture on the roof of Milk. That was the first production and I never went anywhere else."
To celebrate 20 years of collaboration Milk Gallery is hosting a career-spanning show of Comte's work, which opens tonight. This morning they released a lengthy web doc in which Comte discusses his family's background, his early career, the importance of taking risks and, of course, collaboration.
Comte also manages to squeeze in some crucial advice for photographers at the beginning of their career. "If you want to be a fashion photographer or a portrait photographer—don't start compromising. Don't try to please," he says. "People want everything. That is not going to get you anywhere, because everybody tries to do everything. Have a very clear vision and that vision is going to define who you are."
Check out the full video interview above.
Michel Comte and Milk, A Collaboration 1996-2016 opens tonight at Milk Gallery in New York City and will be on view through December 22, 2015.