Emphas.is Added
In March 8, Tomas van Houtryve wasn't sure he'd have the money to return to Laos. Without funding, his ambitious...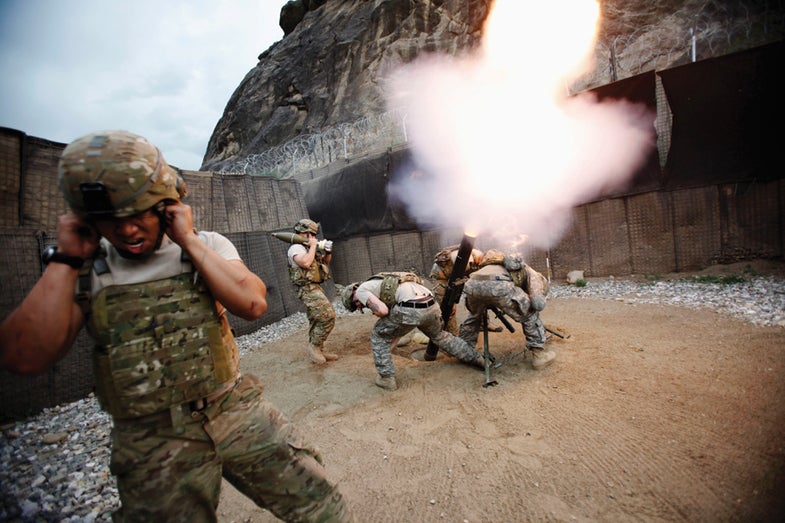 In March 8, Tomas van Houtryve wasn't sure he'd have the money to return to Laos. Without funding, his ambitious seven-year project documenting the last surviving holdouts of the Communist movement would lie incomplete. He'd been to North Korea, Cuba, China and Vietnam repeatedly. Laos was his last stop. There he planned to photograph the remaining CIA-trained Hmong guerrillas living in hiding since 1975, when the U.S. left Vietnam. But he was having trouble coming up with the $8,800 he needed for expenses.
By March 10, van Houtryve was considerably more optimistic. That was the day Emphas.is, a new crowdfunding website for photographers, launched. His project was one of the first nine featured, and in its first 24 hours online, it had received $1,985, almost a quarter of the funds he needed. By April 4, 127 backers had donated more than $8,800 and van Houtryve set out for Southeast Asia to make them proud.
There are several other crowdfunding sites (the most famous is Kickstarter), but where most others represent a variety of project types across all forms of media, Emphas.is has a singular vision: to get photojournalism funded in an era when outlets are drying up and assignments are scarce. Beyond making individual projects possible, it aims to build a community of engaged donors who are interested both in global issues and in supporting quality journalism. "We wanted to create a platform where photographers would be able to communicate directly with backers," says Karim Ben Khelifa, an award-winning New York City–based photojournalist who cofounded Emphas.is with his partner, Tina Ahrens, formerly the senior photo editor with GEO magazine, and Fanuel Dewever, an Internet business consultant.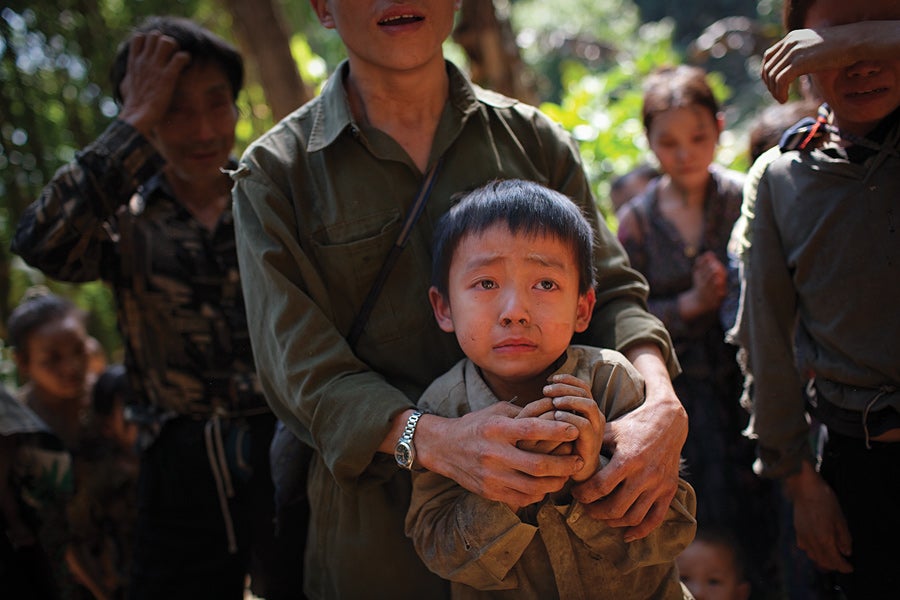 "We thought about how or why people consume media and realized that the younger audiences do it through social networking sites," Ahrens says. As you'd expect from a concept born in the age of social media, interactivity and personal involvement are key components. "Rather than just feed viewers stories, we let the public decide what they want to see funded and covered. People still care about news. We just need to give them a platform where they can be involved."
The activity on Emphas.is in the first few weeks seems to support Ahrens' conviction. In the site's first month, donations totaled $45,000 across the nine featured projects, including Matt Eich's Sin & Salvation in Baptist Town, about the inheritance of slavery and its ongoing impact on the current generation; Guillaume Herbaut's La Montaña, covering one of the most violent regions in Mexico; Carolyn Drake's The Story of Uyghur, focusing on changes in the cultural landscape of the Uyghurs, a Turkic Muslim people in Western China; and Aaron Huey's collaboration with artist Shepard Fairey and Ernesto Yerena, The Pine Ridge Billboard Project, which sheds light on the Lakota and other tribes' continued fight for treaty rights (see sidebar on page 66).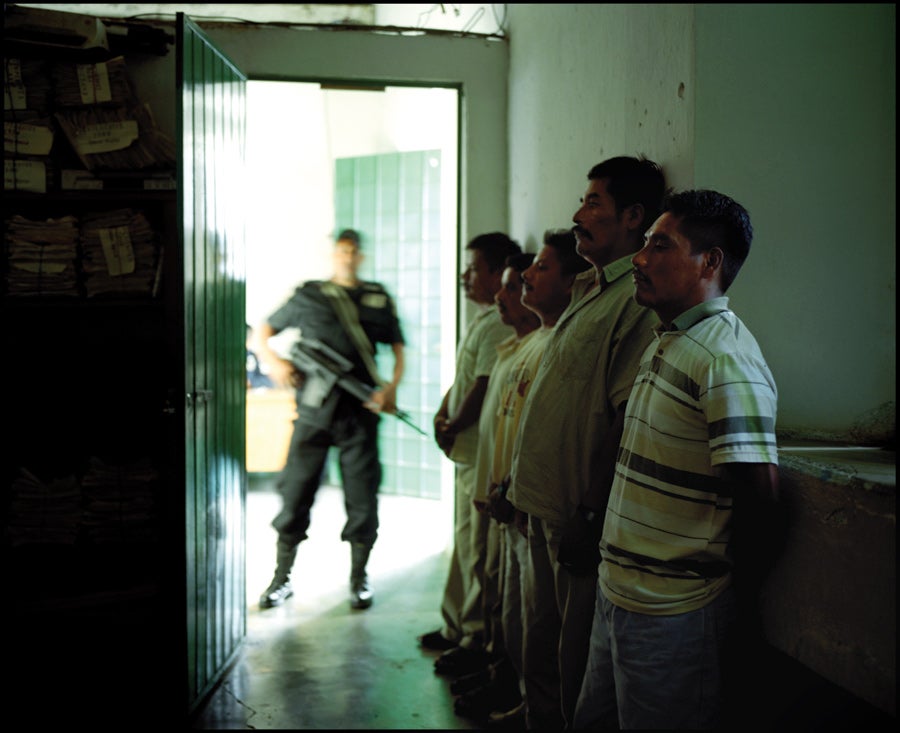 The raison d'être for Emphas.is is freedom: freedom for photographers to tell their stories without interference from editors, and freedom for the public to fund the projects, photographers and issues that interest them. To maintain quality, reviewers from a panel of more than 40 international photo-industry and journalism professionals rate each project according to a set of 13 criteria, including photo quality, realistic budget and photographer's experience. Once they're vetted, projects are placed on the site to live or die. Funding is an all-or-nothing proposition: If a project fails to raise its stated funding goal by its deadline, Emphas.is refunds the donors' money. "The public is the gatekeeper," Ben Khelifa says. "If a project fails, it's either because it wasn't pitched well or it just isn't interesting enough to the community."
The photographers' offerings are tiered. For $10, backers get access to a "making-of zone" while the project is running. There, photographers provide updates via tweets, blog posts, photographs and videos as the creative process unfolds. Higher donation levels confer greater rewards, which are set by the photographer. So far they've ranged from signed copies of photo books to invites to screenings and exhibits. Once a project is finished, all its backers get an exclusive four-day viewing before it's released to the public. Photographers retain copyright and all usage rights, though interested media outlets can acquire first-publication rights in their markets by funding up to 50 percent of a project (this donation goes exclusively toward expenses and does not include publication fees).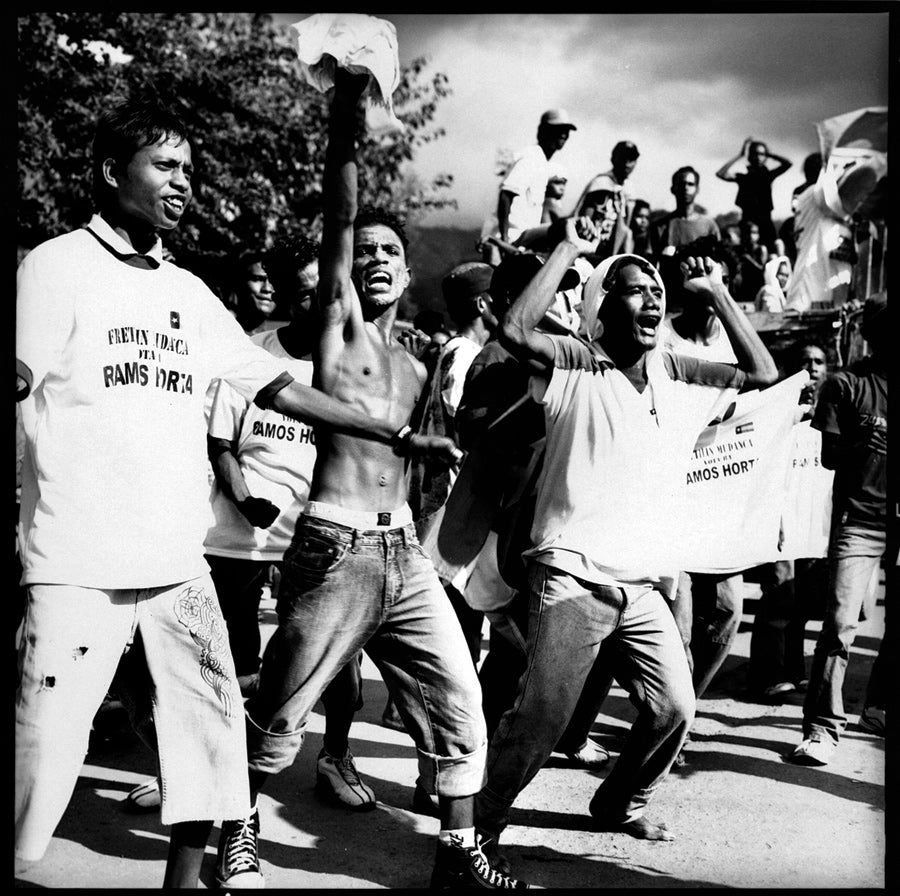 Letting the public follow the creative process in real time distinguishes Emphas.is from both traditional funding models and crowdfunding sites like Kickstarter. Naturally, it favors photographers who are literate in social media and at home with self-promotion. "This model is not for everyone," Ben Khelifa notes. "At least at first, it will work best for the most media savvy—those who are comfortable blogging and posting in feedback forums."
Ahrens believes their approach will help restore transparency and integrity to journalism. "We are offering a glimpse of the raw process of how news is created," Ahrens says. "In the past, readers saw only the final polished piece. Here they see how photographers get the story, or how they make decisions. It also will make photographers more 
accountable as journalists, because they can't blame their editors anymore."
The site's founders expect the new platform will engage younger, more naturally tech-savvy audiences because it serves up journalism the way they want it: 24/7 and participatory. Ben Khelifa feels this approach also has the potential to add a previously unavailable dimension to the historical record. "Years from now," he says, "you will be able to go back and see what was happening behind a news event, what the photographers were thinking."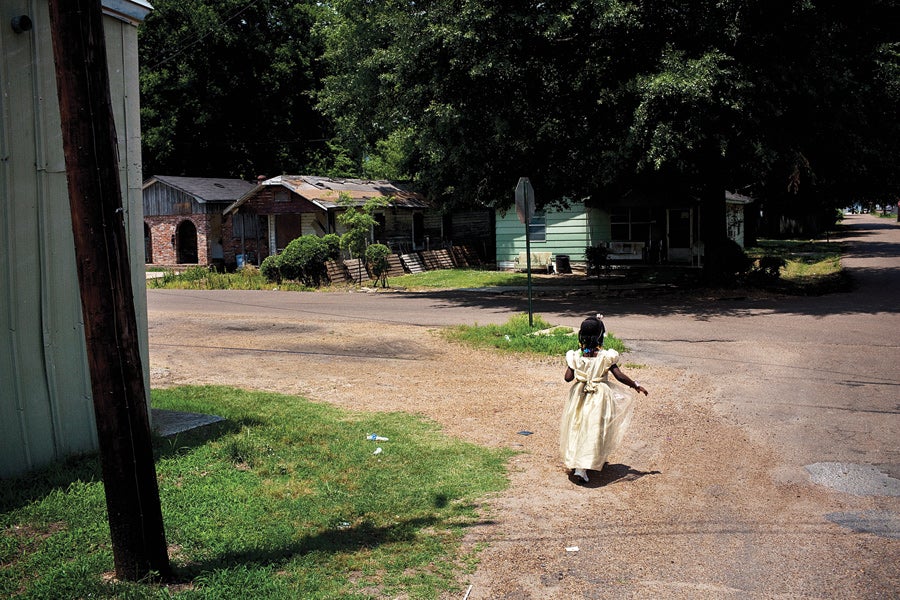 It's hard to see a downside to this latest form of photographic funding. Emphas.is isn't so much an alternative to the media as its latest mutation, one with a high transparency factor and an eye toward archiving. Now it's up to the public to put their money where their eyeballs are and fund some worthy projects.
The featured photographers don't seem bothered by the model's inherent uncertainty. "I am not worried about the public choosing," says Herbaut, who's represented by the Institute for Artist Management. "It's the same problem we've always had when we have to find a producer from the press." Adds Drake, "I don't think the general public is less able than an editor to make a smart decision. Hopefully what emerges with crowdfunding will challenge traditional publishing and vice versa."AP