Dan Bannister's Light Test Portraits of Photo Assistants
A clever promotional idea shines light on some of commercial photography's unsung heroes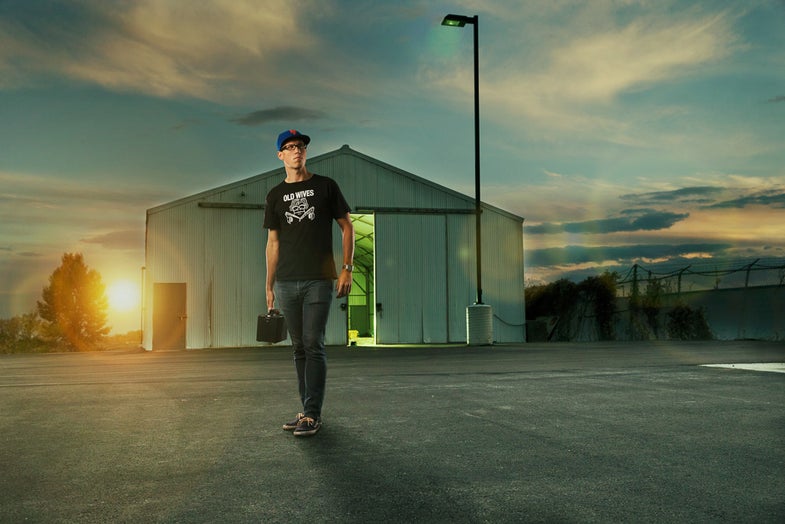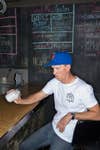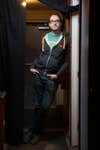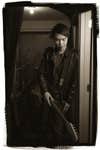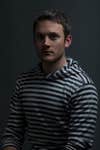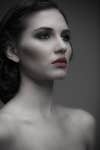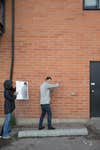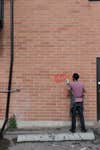 It takes a small army to pull off a commercial photo shoot. There are make-up artists, stylists, art directors, digital techs and, of course, the photographer's assistants. On a commercial set, assistants help photographers arrange lights, lift heavy items, wrap cords, pin baggy clothing, sandbag light stands, and generally help the photographer anticipate what is needed to keep things running smoothly. For Toronto-based commercial photographer Dan Bannister they also end up as stand-ins for his light tests, helping him finalize concepts before the models are moved into the frame.
"They are indispensable," says Bannister. "They are the people that make everything tick."
To celebrate these behind-the-scenes members of his crew (and keep his name on the minds of art directors who may be hiring) Bannister started publishing a promotional sketchbook that he calls the The Assistants. "The intent is to show clients what goes on during shoots and some of the things that we get up to in the run of the year," he says.
The second volume was published earlier this year, and like the first, pairs quick lighting tests featuring Bannister's lovely assistants with the final products delivered to his various clients. According to Bannister, most times assistants only stand in for three or four shots, but with his carefully constructed crew he rarely needs more testing time.
"We can sort of read each others minds," Bannister says about his relationships with his regular key assistants. "The conversations, sort of half of the words are missing."
Bannister says that having a good team behind him is essentially what helps him finish commercial jobs with ease. He adds that clients regularly are surprised by how quickly he can get the job done. "It's not me," he says. "It is the people that I work with. They understand what we are doing, how to do it and how to get there pretty quickly."