Brooklyn Beckham's Burberry Ad Campaign Is Just Smart Marketing
His 5.9 million Instagram followers mean a lot of eyeballs on Burberry's newest line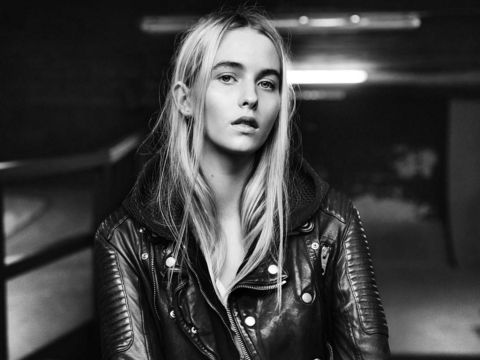 When 16-year-old Brooklyn Beckham announced via his Instagram account that he was shooting a new advertising campaign for Burberry the outrage from some fashion photographers came swiftly.
"He's obviously not going to be doing the lighting, he'll have no clue of the programs, the cameras or Photoshop," photographer Jon Gorrigan told the Guardian regarding the news. "It's going to be so well managed—he'll have the best hair and makeup, the best models, the very best equipment, so that the chance of any risk is greatly reduced."
Fashion photographer Chris Floyd said he understood why Burberry would be interested in having someone with million of Instagram followers shoot the line, but ultimately claimed that the decision to hire the 16-year-old was a "devaluation of photography."
In an era of "working for exposure" it's easy to get angry about a teenager with famous parents landing such a high-profile job. It has never been harder for professional photographers to find good-paying commercial work and if you've toiled away assisting and learning the craft it's easy to write Beckham's success off as nepotism. But to whine that Burberry hired an under qualified photographer for this job misses the point of what a successful advertising campaign is designed to do.
"What we're looking at here is Burberry's implementation of a marketing campaign driven on a popular social media platform with the express intention of getting people talking about their brand," says James Law, a commercial photographer based in Los Angeles. "Even if Burberry had hired an top level photographer, chances are they wouldn't have received this much press."
Law says the trickle down from the campaign is immeasurable, and making a few photographers mad in the process is only fueling the attention. "These photographers are making this a personal attack on their craft; its not about the legacy of photography but more about creative marketing."