Behind the Scenes: Thomas Prior Shoots Simone Biles for Time
The fine art of capturing an Olympian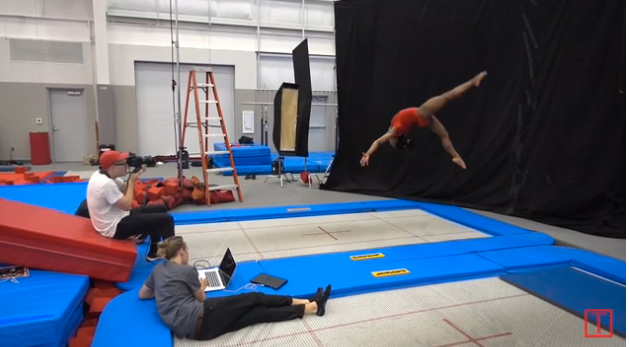 Weeks before Simone Biles wiped the floor at the 2016 Summer Olympics in Rio, Time Magazine commissioned photographer Thomas Prior to capture the 19-year-old gymnast for their issue covering the 2016 Games.
"I thought I could do it in five minutes but it became apparent the trampoline is very hard to focus," Prior told Time about the shoot, which ended up taking closer to an hour. "She drifts about a foot back and forward between poses."
Check out the behind-the-scenes video above to see how Prior positioned a matte black backdrop behind Biles to capture the crisp shot of her on the trampoline inside the gym.