A Behind the Scenes Glimpse into the Studio of Lori Nix and Kathleen Gerber
A new web documentary sheds light on the duo's home studio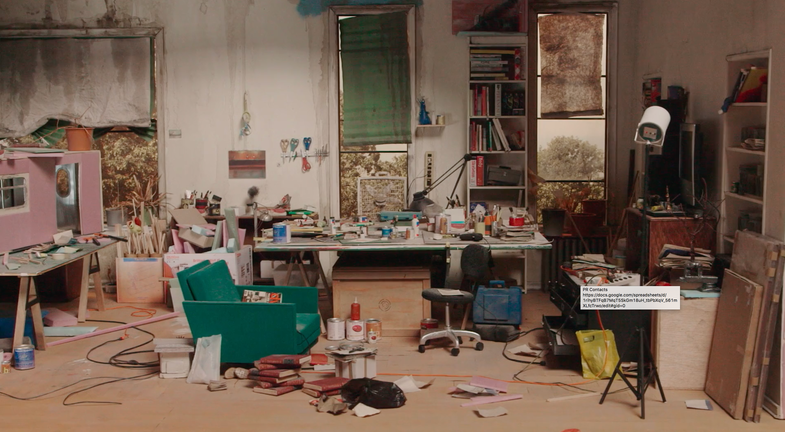 Nix + Gerber from The Drawing Room on Vimeo
Lori Nix, who we profiled back in 2014, and her partner Kathleen Gerber, are still hard at work crafting the intricate dioramas that they later photograph to make haunting images of abandoned cities. While the Lori Nix has been the face of duo's endeavors for some years, Gerber, who has helped sculpt the detailed models is starting to get some recognition of her own. The two reveal the enormous effort and sometimes unglamorous work at the heart of their practice in a short web documentary by Robert Hall and Nol Honig.
Both artists seem to have divided up their tasks according to their respective skill sets — Nix makes the broad strokes, cutting and forming the larger aspects of the dioramas, while Gerber painstakingly constructs the smaller elements. Some of her efforts are barely noticeable in the photographs that are later made of their table-top models, but add the remarkable degree of verisimilitude that makes their work so captivating.
In a mind-bending diorama of the duo's studio, a kind of architectural matryoshka doll, Gerber faithfully reproduced their entire of compact disc and book collection in miniature by scanning the spines of every book in the room. Their studio, it should be noted, also doubles as Nix and Gerber's living room.
"If you've been to our living room you'll notice that it actually looks like the end of the world, it looks like a disaster," says Nix, playfully riffing of the apocalyptic scenarios depicted in many of the duo's images. Their New York City apartment is dominated by a single huge table, at which the two variously eat dinner, carve sculpting foam and, occasionally, photograph.
"Even though I maybe only get behind my camera three times a year and I spend more time working with my hands, I'm definitely more of a photographer than a sculptor," says Nix. Some photographers spend a lifetime shooting and only end up with a handful of great images, Nix on the other hand is "not the type of photographer that's going to go out and find things to photograph, I'm going to create things to photograph"
Check out the full video of Nix and Gerber at work in their home studio above.