I, Photographer: Lori Nix, Print Pro
Lori Nix pulls double duty as an artist and 
co-owner of a digital printing and design lab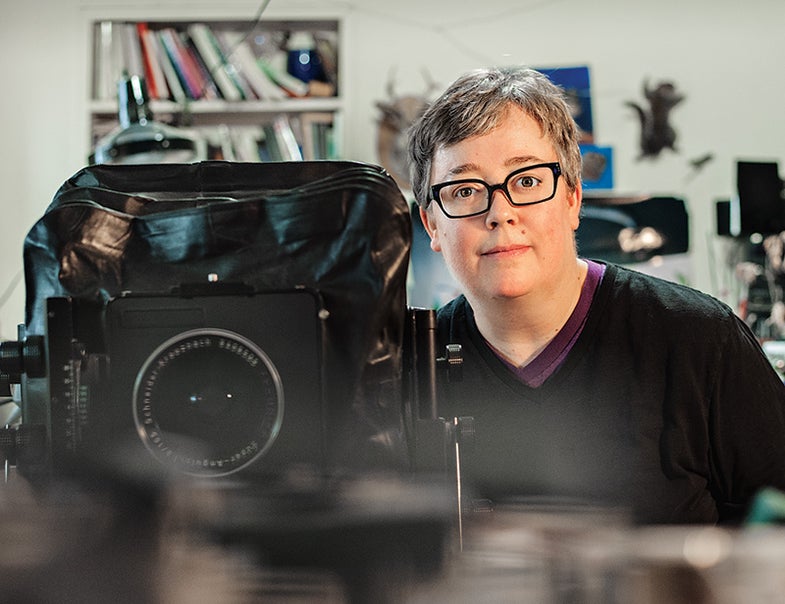 You're an artist with a printing business in Manhattan. How'd you get here?
I came to New York to have a job. I love the Midwest, but I couldn't be an artist there, because I wouldn't be able to support myself as a printer. When I was printing for a lab, I loved what I did, but I wasn't meeting the clients, I was just given this pile of work. In September 2013, me, Jake, the digital genius, and my [life] partner Kathleen, who also helps me in my home studio, started Jam Editions. Now it's our company, our reputation.
The miniature scenes that you build and then photograph are incredibly detailed. What's your process?
I spend about 7 to 15 months making the miniatures, and maybe two weeks shooting. Every image I start off with is pure failure. The first idea I have is too obvious. The first time I process the film and make a contact, I have to go to the bar and sit. I'm depressed. I have my beer and think, 'How the hell am I gonna salvage this?' I'm going to print these traditionally, so I have to make sure it's the perfect print. I don't want to sit there and do interpretive dance in the dark.
What's the collaborative process like with Kathleen?
I like collaborating. For the biggest part of my career I've worked with my partner Kathleen. It's nice to have two sets of ideas playing off one another. I decide color, camera angle, and the quality of light, and she gets to do the nitpicky details that really make the scenes come alive. We spend every hour of every day together. We work together at our day jobs; we work together in the studio—it's interesting.
What kind of gear do you use?
I use a Cambo Legend, an 8×10 I put together on eBay, piece by piece. The Beattie Fresnel focusing screen is a little difficult to use, but I do not like putting my head under a dark cloth. I'm usually shooting at night anyway. The lens is a 165mm f/8 Super Angulon that might be as old as I am. I still like the slow process of looking through the camera, being able to work the angles, the depth of field, trying to direct the focus on film. I want maximum depth-of-field. I shoot at the same f-stop every time, f/64, so I use a lot of 10-, 20-, and 30-degree spot lights. Sometimes there will be 10 to 12 lights—I've used as many as 14. My philosophy is that I'm sculpting the light. If you look at the scenes, there's light coming in that shouldn't be.
How do you divide your time between your business and making art?
I'm a photographer who owns a digital printing company, but I'm also a fabricator, and I make sets for videos and film—everything but wash dishes. I don't think photographers get to be photographers the way they used to be. When I talk to students, I tell them that you have a plan A, but you also have to have plan B, C, D, and E.
_If video does not load, re-load page (Video by: __Matthew Ismael Ruiz and __Wesley Fulghum)_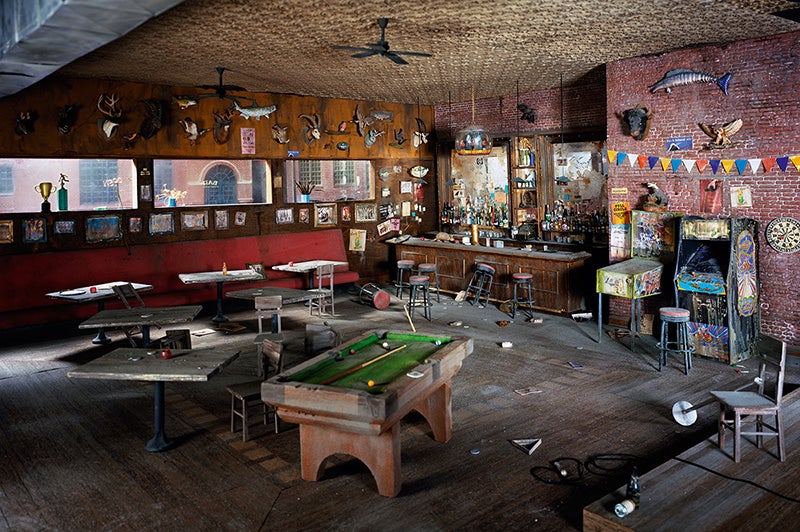 Bar
Photo: Lori Nix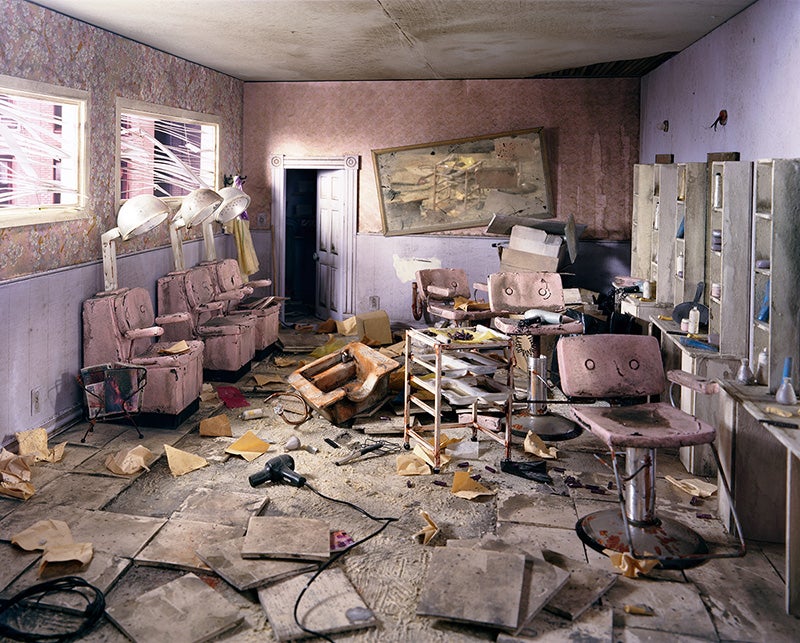 Beauty Shop
Photo: Lori Nix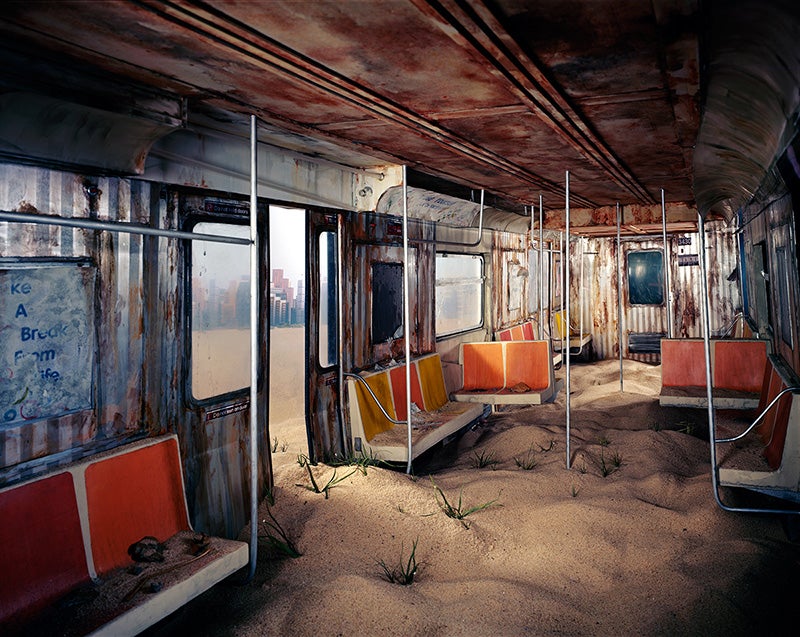 Subway
Photo: Lori Nix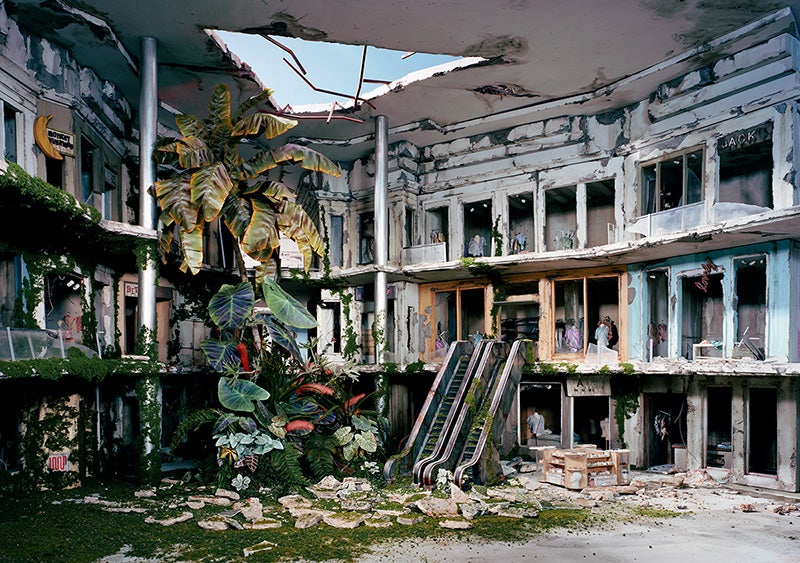 Mall
Photo: Lori Nix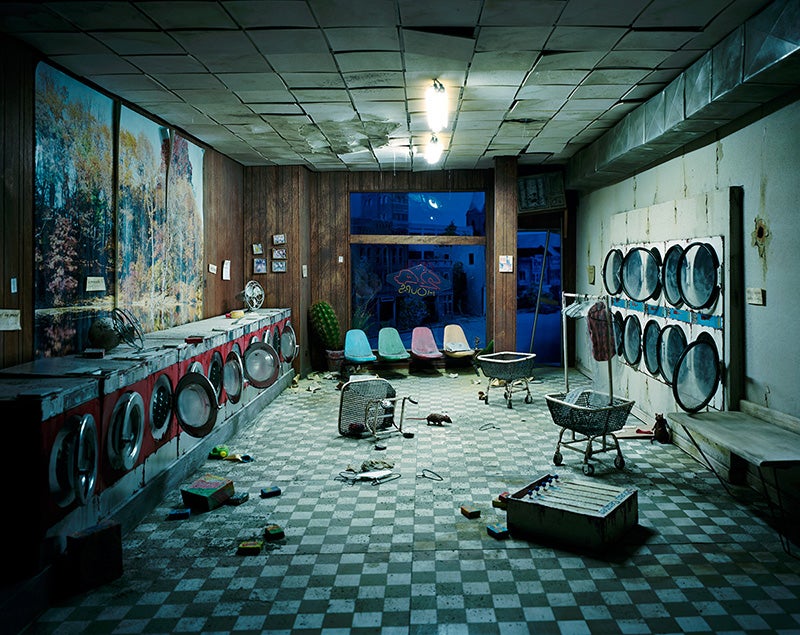 Laundromat at Night
Photo: Lori Nix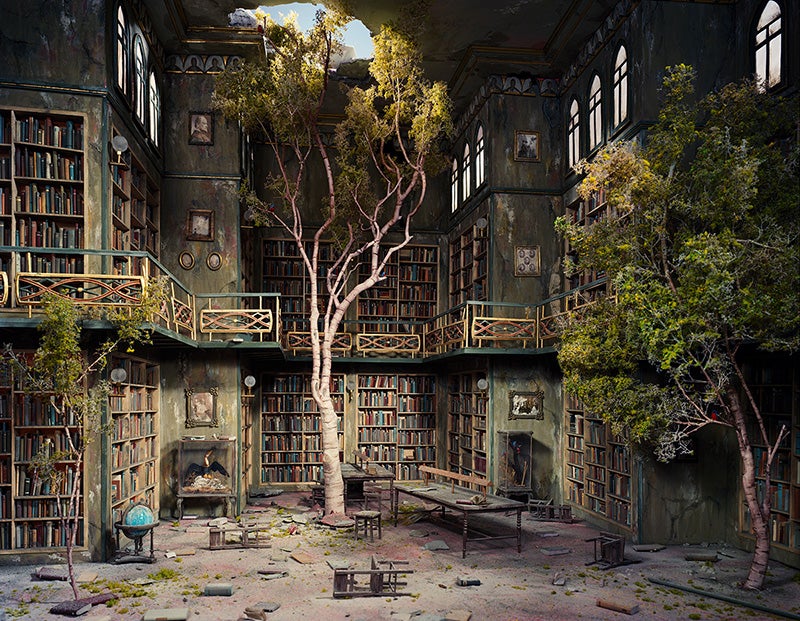 Library
Photo: Lori Nix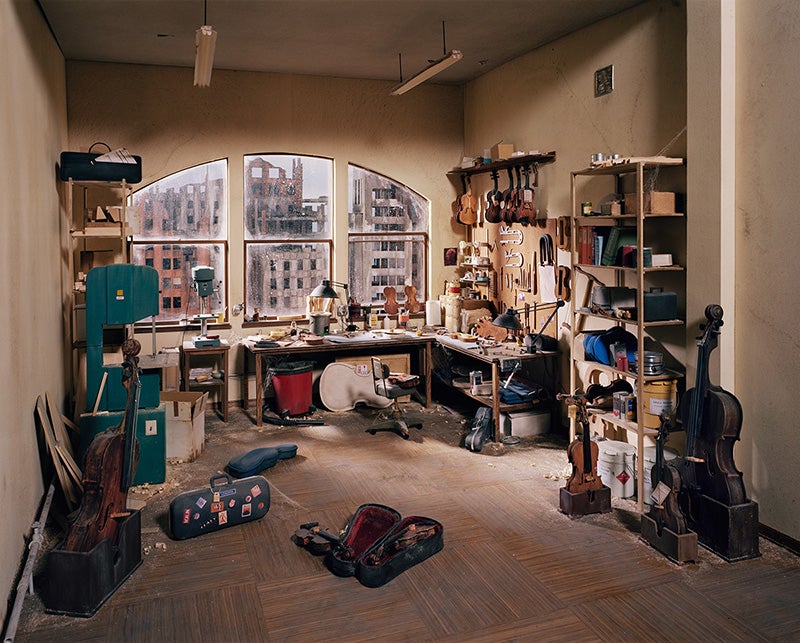 Violin Repair
Photo: Lori Nix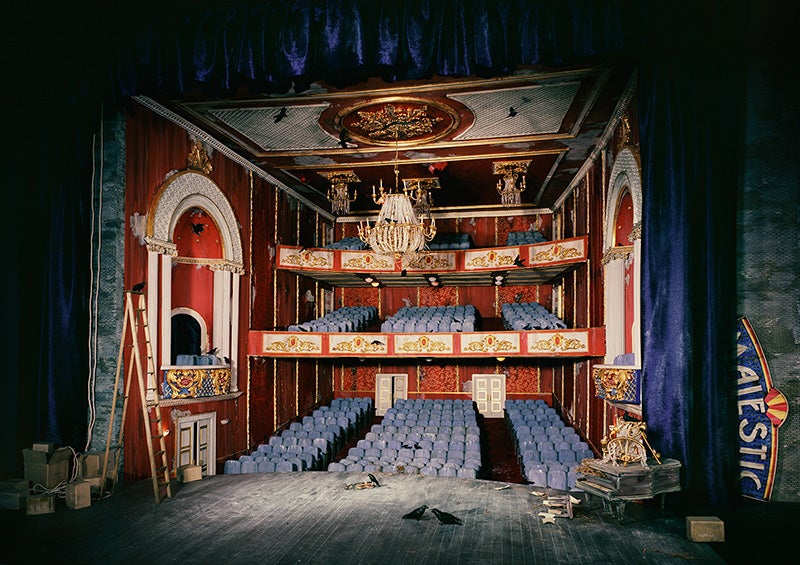 Majestic
Photo: Lori Nix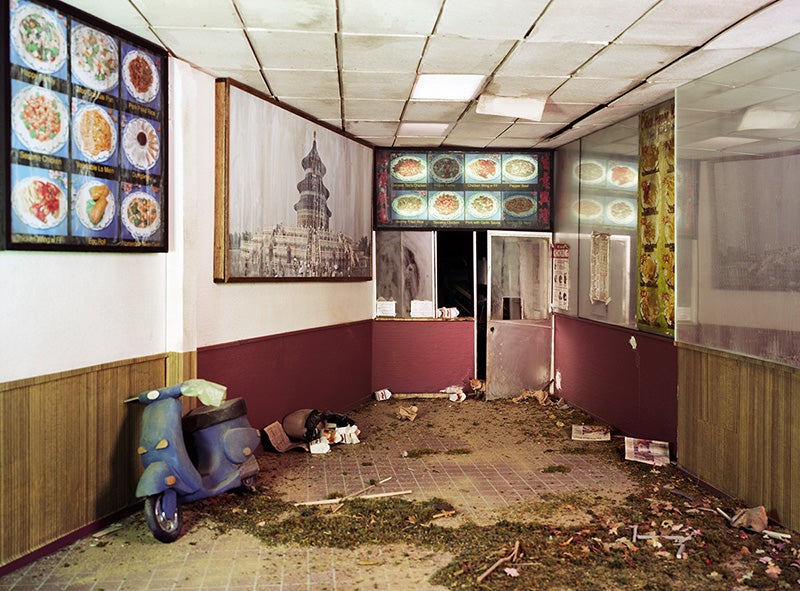 Chinese Take-Out
Photo: Lori Nix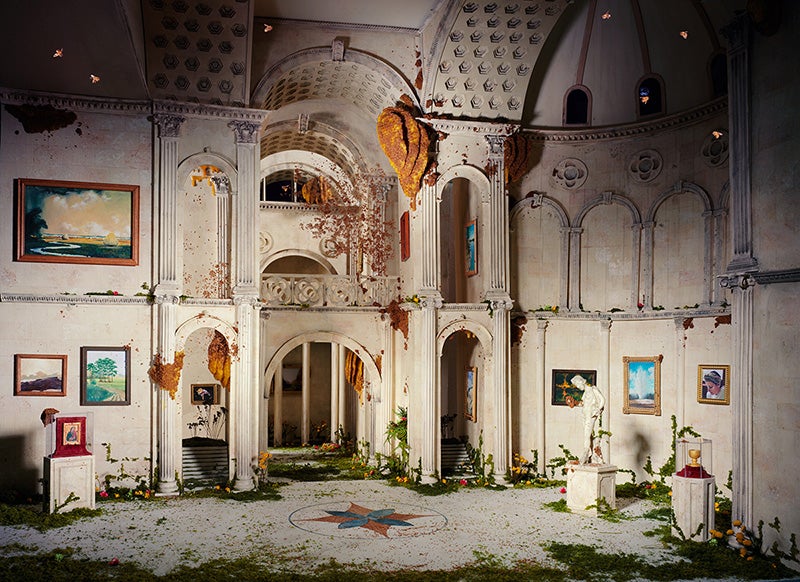 Museum of Art
Photo: Lori Nix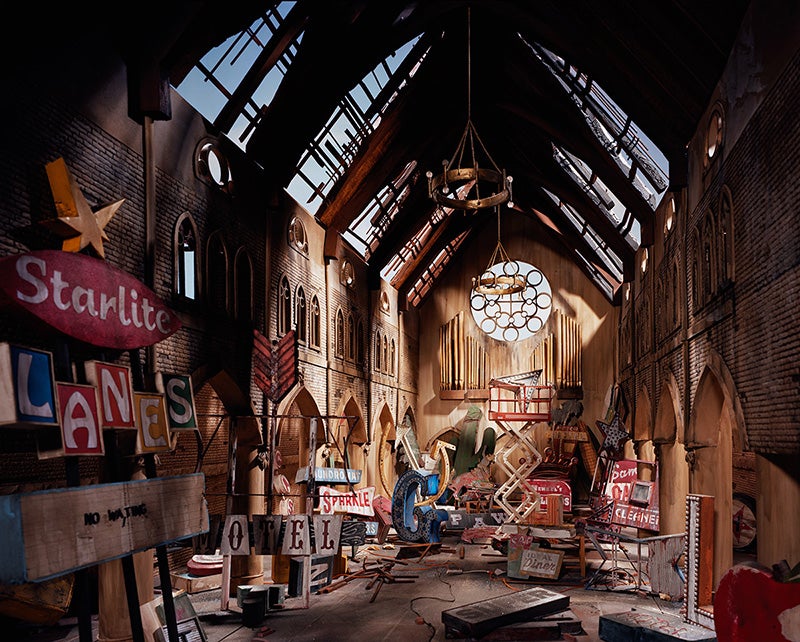 Church
Photo: Lori Nix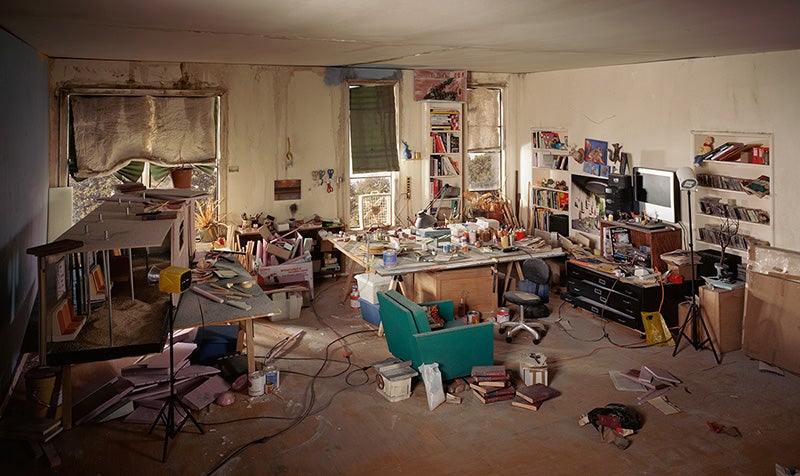 Living Room
Photo: Lori Nix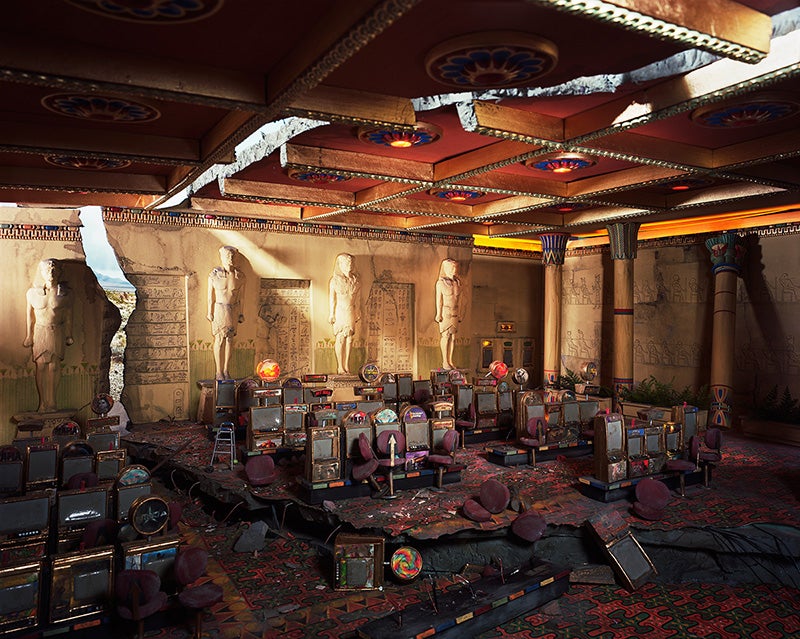 Casino
Photo: Lori Nix