2013 Photo Books of the Year: Reflection
Reading Magnum edited by Steven Hoelscher | University of Texas Press | $75 This study combines a series of essays … Continued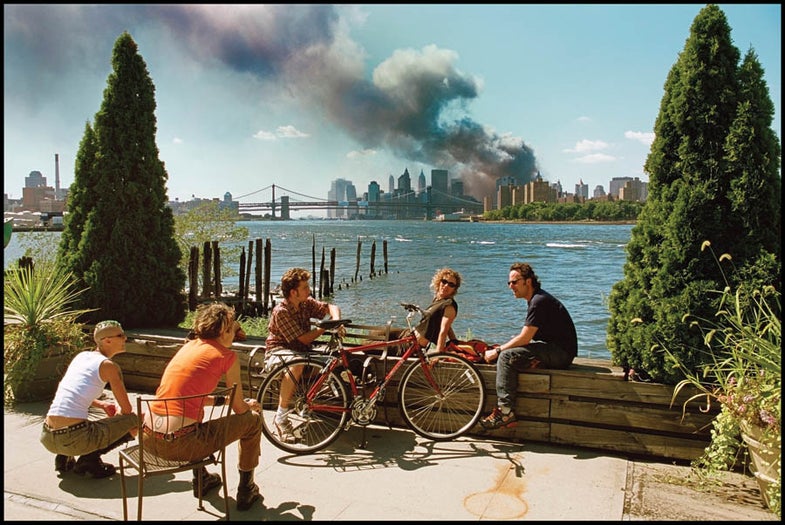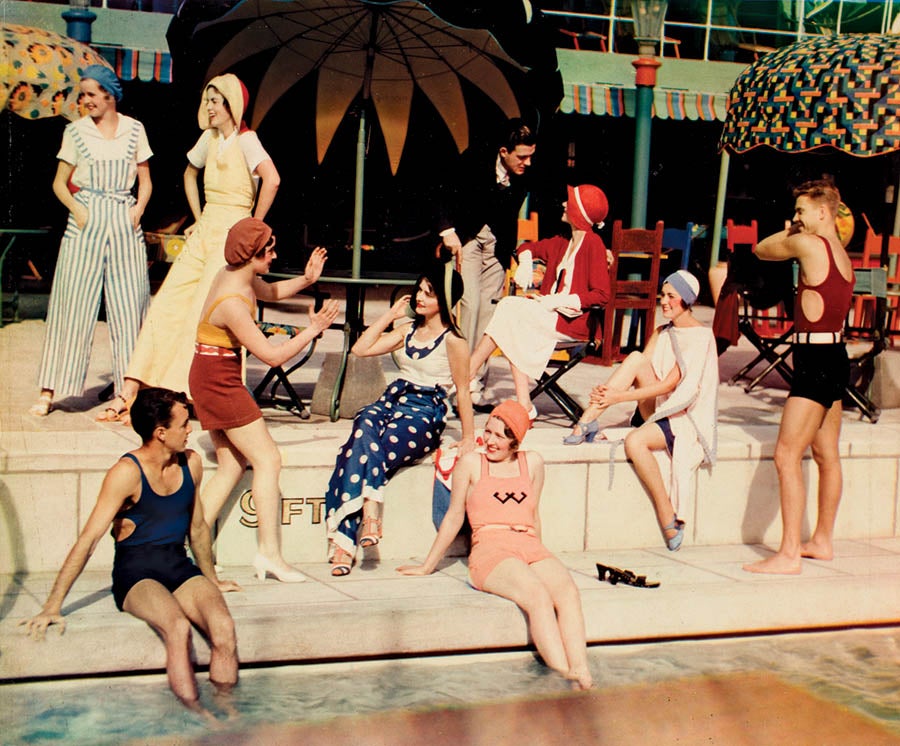 ,
by Katherine A. Bussard | Aperture | $60
Reading Magnum
edited by Steven Hoelscher | University of Texas Press | $75
This study combines a series of essays about the impact of the Magnum Photos archive with portfolios of the images themselves, including Thomas Hoepker's "View from Brooklyn, New York City, USA, September 11, 2001," at left.
Bending the Frame
by Fred Ritchin | Aperture | $15
Does photojournalism matter? By Richin's account, its role has shifted but not shrunk in our media-saturated world.
This Is Happening
by Bridget W. Payne | Chronicle | $13
A crowd-sourced project by Instagram enthusiasts, this features more than 200 specimens of square-framed, low-fi bliss.
Understanding a Photograph
by John Berger | Aperture | $25
This is a series of Berger's essays, arranged chronologically, about photography's role in the shaping of society.
Color! American Photography Transformed
University of Texas Press | $75
The catalog from an exhibition at the Amon Carter Museum traces the advent of color imagery through 75 key works.
Snapshot Photography
by Catherine Zuromskis | MIT Press | $35
Zuromskis celebrates the vernacular images in our shoeboxes as symbols of democratic possibilities and family values.
The Big Picture
by Josh Sapan | Princeton | $30
Sapan revels in panoramic photographs made in the early 20th century, usually depicting scads of people in public.
Why Photography Matters
by Jerry Thompson | MIT Press | $15
Thompson makes a case that photography is unique among all art forms in its honest representation of the real world.
Color Rush
by Katherine A. Bussard | Aperture | $60
This is an overview of pioneers in color photography, from Stieglitz to Sherman, with salient images such as Nickolas Muray's "Bathing Pool Scene," above.
Other Books We Enjoyed in 2013:
Arnold Newman at Work by F.C. Gundlach | Steidl
Out My Window by Gail Albert Halaban | Powerhouse
See The World Beautiful by Anne Menke | Glitterati Inc
The Disappearance of darkness: Photography at the End of the Analog Era by Robert Burley | Ryverson Image Centre
Dan Winters's America | University of Texas Press
Okavango by Frans Lanting | Taschen
New York at Night by various artists | Powerhouse
The Color of Light by Arthur Myerson | A.M. Publications
Excerpts From Silver Meadows by Todd Hido | Nazaraeli
Serpentine by Mark Laita | Abrams
Black Maps by David Maisel | Steidl
Ametsuchi by Rinko Kawauchi | Aperture
Natural Beauty by James Houston | Damiani
Whitewash by Nicholas Alan Cope | Powerhouse
Earth to Sky by Michael Nichols | Aperture
Untold: The Stories Behind the Photographs by Steve McCurry | Phaidon
The Photography of Modernist Cuisine by Nathan Myhrvold | The Cooking Lab
Invisible Eye by Yousef Khanfar | Rizzoli